Newscast for Monday, February 25, 2013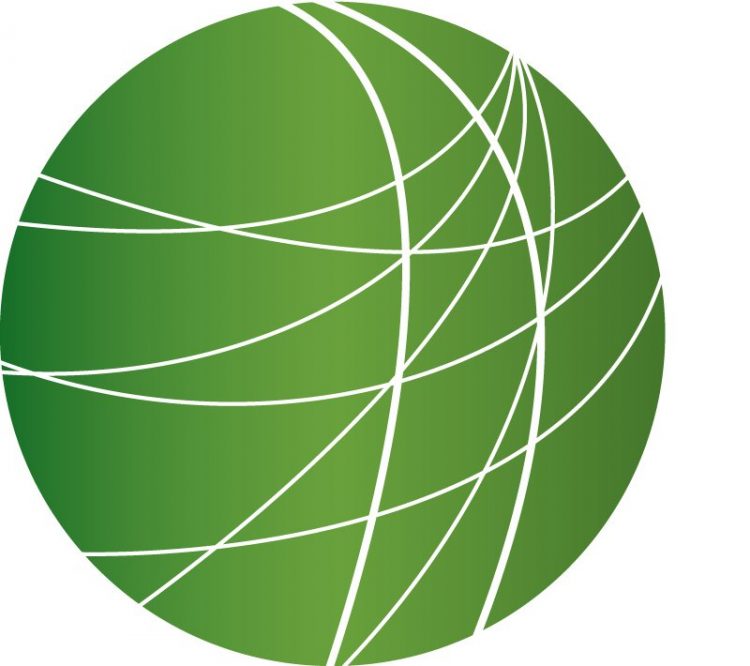 Rights commissioner criticizes UN Security Council for lack of action on Syria as refugees flow into Lebanon, Jordan
Clashes erupt in West Bank as thousands march for funeral of Palestinian prisoner, Arafat Jaradat
Afghanistan calls for withdrawal of US forces from Wardak after accounts of killings, torture of civilians
Gulf coast residents call for accountability as BP faces civil trial in New Orleans
In Boston, protesters, military veterans urge release of Bradley Manning on 1000th day in detention
HEADLINES
Reparations for victims of human rights abuses under Philippine dictator Ferdinand Marcos
The president of the Philippines signed a law today that provides reparations to many who suffered abuse during the Ferdinand Marcos dictatorship. The signing comes on the 27th anniversary of the non-violent "People Power" revolution which ended Marcos'  20-year rule. Madonna Virola has details.
Both survivors and lawmakers hailed the law that will compensate victims of human rights abuses under former president Ferdinand Marcos. During his rule, Marcos imposed military law and at least 10,000 people were detained, tortured, raped or disappeared. In addition to the compensation, the law also provides for social and psychological assistance and mandates that martial law be taught in schools. The $244 million reparation dollars will come from about $600 million the government recovered from Marcos' secret Swiss bank accounts. Marie Hilao-Enriquez is chair of the Society of Ex-detainees Against Detention and Arrest – or SELDA – which stood for Marcos' rights victims. She says the  money is "too little to leave a meaningful impact" to victims who have waited as long as 40 years. Ferdinand Marcos died in 1989. His survivors continue to deny any wrongdoing by the family. His wife, 83-year-old Imelda, currently serves in Congress. His son is a senator. Madonna Virola, FSRN, Calapan City, Philippines.
US expands military presence in Africa;  reconnaissance drones  to launch from Niger
About 100 US troops are now on the ground in Niger, where they are establishing a drone base. Last month. The US and Niger signed an agreement  that gives  troops stationed there legal immunity.   According to a letter from President Barack Obama to Congress,  the West African base will operate  unarmed surveillance drones to aid the ongoing conflict in Northern Mali.  It's not clear if the drones will remain unarmed, or if the US military will also use the base for other aircraft.  The US also has  forces in Ethiopia, Kenya, Somalia and the island nation of the Seychelles and deploys drones from Djibouti, where armed craft launch missions in Somalia and Yemen.
Clashes in eastern DRC continue;  at least 10 civilians dead despite 11 nation peace accord
At least 10 civilians were killed in the last two days of violence in eastern Democratic Republic of Congo.   Hundreds of people have fled the violence and humanitarian workers say it's increasingly difficult to deliver aid. Rival factions of rebel forces clashed near the Ugandan border. The fighting continues despite an accord signed Sunday by eleven African countries to end the conflict in the DRC. UN Radio's Derrick Mbatha reports.

Leaders from the DR Congo, Congo, Mozambique, Rwanda, Uganda, Tanzania, South Africa and South Sudan were presented during the signing of the accord mediated by the United Nations.UN Secretary-General Ban Ki Moon participated in the signing ceremony at the Headquarters of the African Union in Addis Ababa, Ethiopia. He stressed the importance of the commitment by the President of the DR Congo to implement all that is expected to be done by the government, including the reform of the security sector. Mr. Ban also underlined the shared responsibility of neighboring countries to help in the preservation and protection of the sovereignty, the territorial integrity as well as peace and stability of the Democratic Republic of the Congo. The eastern part of the DR Congo has been beset by fighting between the M23 armed rebels and government forces since April last year. The conflict has exacerbated the humanitarian situation in that part of the country where it is estimated that over 2.4. million people have been displaced from their homes. Derrick Mbatha, United Nations.
Energy giant to shutter three coal fired plants and pay $8.5 million to downwind states
In an updated legal settlement, a major US energy company agreed today to close three coal fired power plants and pay $8.5 million dollars to downwind states. The power generated at the plants will be partially replaced by  wind and solar energy. By 2015, American Electric Power will retire aging plants in Ohio, Kentucky and Indiana and install $5 billion in pollution controls at its Eastern US coal-fired plants.  And by 2025  the energy giant says it will  cut its sulfur dioxide emissions by nearly 80 percent. The suit was brought by eight states where residents are affected by  pollution emanating from power plants that drifts eastward over state lines.
NOAA says climate change will cause US labor production to drop
A new study by the US government's National Oceanic and Atmospheric Administration out yesterday says that if the earth's temperature goes up 1.8 degrees, the productivity of the nation's laborers could drop as much as 10 percent. Labor output already slides to 90 percent during hot and humid months when workers are slowed by the heat. Using guidelines for labor standards in both the military and industrial sectors, study authors project that the amount of work accomplished by 2050 could drop to 80 percent.
FEATURES
Rights commissioner criticizes UN Security Council for lack of action on Syria as refugees flow into Lebanon, Jordan
The humanitarian crisis in Syria was a focus in Geneva today, where nations opened the 22nd session of the UN Human Rights Council. Navi Pillay, UN High Commissioner for Human Rights, said that so far the UN's most powerful nations have not taken adequate action to stem the violence in Syria, where an estimated 70,000 people have been killed.
"The Security Council has so far failed with regards to Syria, despite the repeated reports of widespread or systematic crimes and violations by my office, the International Commission of Inquiry on Syria, civil society organizations and special procedures."
The President of the United Nations General Assembly, Serbian Vuk Jeremić called Syria the most horrific humanitarian tragedy of our times.
"There is a manifest danger that the violence will simply be allowed to run its course — a scenario that would continue to disproportionately affect the civilian population."
The UN says the violence is sending some 3,000 refugees across Syria's borders daily, many to nearby Jordan, where during seven days last week some 20,000 arrived. One of them was a woman named Intisar Ghizlan, who came with her young son.
"My son dreams that I'm walking and that he's following  me until he's either hit by a car or shelled by a bomb. He cries a lot and we have to comfort him with the Quran."
Nearby Lebanon has also received an influx of refugees from Syria. Last month, the UN registered 38,000 refugees the highest since the conflict began. Some gathered at a seaside refugee center in the north of the country, known as Harat Al Tanak or Tin City, where refugees pieced together makeshift shelter using scrap metal, plastic and tires. A woman named Fatima said her family still lacked basic supplies.
"They gave us wood to build with, they gave us food vouchers. They gave us blankets to keep us warm, but not enough, it's because we are a large family. Still, it's better than nothing."
Today, Syria's foreign minister met with Russian officials in Moscow. He indicated that the government of Bashar al Assad would be open to talks with opposition leaders, but the opposition criticized the comments, saying it had conditions that were not being met, such as the removal of Assad from power and the release of thousands who continue to be held at detention sites across the country.
Clashes erupt in West Bank as thousands march for funeral of Palestinian prisoner, Arafat Jaradat
Clashes between Palestinian youth and Israeli troops erupted in the West Bank today as thousands marched in the funeral of Arafat Jaradat who died Saturday in Israeli detention. The death comes as a growing number of Palestinian prisoners have been joining hunger strikes to protest ill-treatment and the lack of due process. FSRN's Ghassan Bannoura reports:
Afghanistan calls for withdrawal of US forces from Wardak after accounts of killings, torture of civilians
Afghanistan's National Security Council is demanding that all foreign Special Ops forces leave the key province, Wardak, within two weeks, citing reports that American soldiers engaged in torture and extrajudicial killings. NATO leaders denied the allegations at a press conference today, but some veterans' rights groups and progressive lawmakers are petitioning the Obama Administration to quickly pull the US military out of the province and the entire country. In Washington, DC, FSRN's Alice Ollstein has more.
Gulf Coast residents call for accountability as BP faces civil trial in New Orleans
The civil trial for the BP oil disaster began today at a federal district court in New Orleans, even as reports of a possible settlement continued to come out. The trial is set to focus on the causes of the 2010 accident and explosion at the Macondo oil rig that killed 11 workers and led to a massive oil disaster across the Gulf Coast. The case will look at whether BP can be held accountable for "gross negligence," a determination that could vastly increase the fines under the Clean Water Act. For more, we're joined by Mary Lee Orr she's Executive Director Louisiana Environmental Action Network and the Lower Mississippi Riverkeeper. She's speaking to us from Baton Rouge.
In Boston, protesters, military veterans urge release of Bradley Manning on 1000th day in detention
Bradley Manning, the army private who is facing military charges for his alleged leaking of classified documents to Wikileaks, has now been in detention for more than 1,000 days. During much of that time, he was held in solitary confinement and faced other restrictions. Saturday February 23, marked the 1000th day of Manning's detention and rallies were held around the country to call for his release.  Nearly 100 supporters gathered at Park Street Station in downtown Boston for a rally and speak out. FSRN'S Chuck Rosina was there and brings you their voices.