Newscast for Thursday, June 13, 2013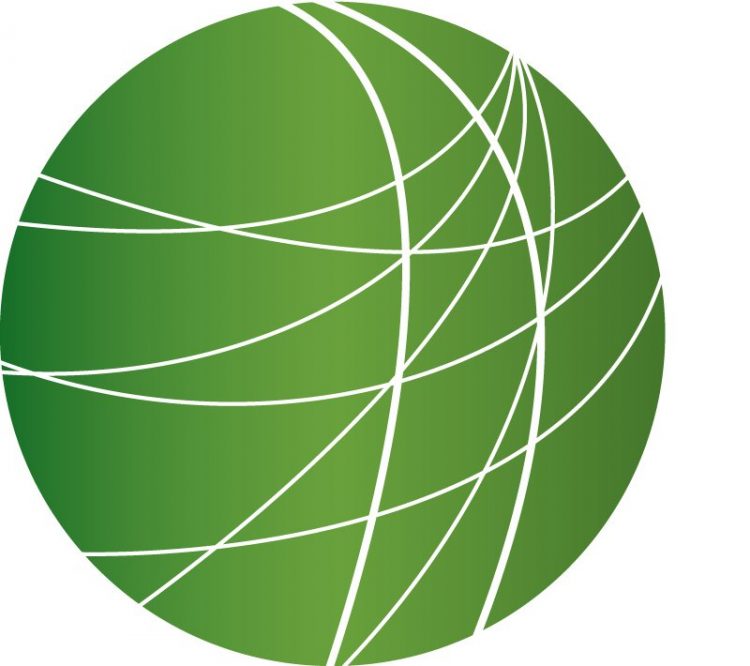 Supreme Court rules against private company's patent on human gene, but opens possibility for synthetic gene patents
In Washington, survivors of gun violence call for background checks, push lawmakers to confirm ATF head
Presidential election in Iran narrows as restrictions on activists, media continue
Washington students rally at Board of Regents to get school to divest in oil and gas stocks
HEADLINES
Turkish TV stations fined for showing protest footage
Turkish Prime Minister Recep Erdogan issued what he called last warning today, demanding that anti-government protesters clear Istanbul's Gezi Park by Friday.  As tensions continue to grow, Turkey's broadcasting council voted to fine four television channels for showing live coverage of the demonstrations that have spread across the country over the past two weeks. FSRN's Jacob Resneck has this update.
In a divided decision, Turkey's High Council of Radio and Television fined the four channels more than $6,000 dollars each. Council members appointed by the Prime Minister's ruling AK Party reasoned that the offending channels' protest coverage was inciting violence and damaging the moral, mental and physical development of young people. But a dissenting opinion by members appointed by opposition parties objected to the decision and complained that mainstream broadcast media had been largely silent during the first days of the demonstrations. In Istanbul, protesters have picketed mainstream television channels, including the news station NTV, for what they complain is pro-government bias. The CEO of the company that owns NTV has stepped aside indefinitely after apologizing to employees about the channel's lack of protest coverage. Jacob Resneck, FSRN, Istanbul.
Activists say new EU nuclear safety protocols don't go far enough
After the disaster at the Fukushima Daiichi nuclear plant in 2011, European Union regulators ordered stress tests be done on Europe's 132 nuclear reactors.  Today, the EU has issued strengthened regulations based on those tests. But anti-nuclear activists say the new rules will do little to reduce the chances of a Fukushima-type meltdown occurring on the continent. From France, FSRN's Liam Moriarty has more.
The European Commission's draft regulations would require mandatory reviews of various aspects of nuclear power plant operations every six years.  Currently, such reviews are voluntary. The Commission also wants to make national nuclear regulators answerable to the EU. But Jan Havercamp with Greenpeace Europe describes the new rules as "pretty weak." He points to language that says safety improvements must be made "as far as reasonably achievable."
"We've seen over the year, and also before Fukushima in Japan that 'reasonable' very often means, 'If we can't afford it, we can't do it.' And that means that safety itself loses its top priority."
Havercamp says requirements for emergency evacuation plans and defense against terrorist attack also remain inadequate. Before taking effect, the new rules will have to be approved by the EU Council, which represents national governments. Liam Moriarty, F-S-R-N, Normandy, France.
Buenos Aires commuter train safety questioned after second crash
In Buenos Aires this morning, a commuter train crash killed three people and wounded more than 150. The Argentine Transportation Minister said the train that caused the crash had new brakes, but local newspapers have quoted union representatives saying the train operator tried to brake but couldn't. From Buenos Aires, Eilís O'Neill reports.
The accident took place on the Sarmiento Line, which serves a working-class areas in the western part of greater Buenos Aires. This morning's accident follows a crash on the same line last February, which killed fifty-one commuters. Passengers have been demanding improvements and maintenance, but Laura Rodríguez, who was on the train that crashed in February, insists the changes that have been made are mostly aesthetic.
"Son los mismos trenes, pero están pintados.  Dicen que son trenes nuevos, pero por adentro son iguales.  Hay algunos vagones que no tienen ventanas, y tienen como chapas remachadas.  Si ya el vagón, que es lo que se ve, es así, no me quiero imaginar las cabinas, cómo estarán, cómo estarán las condiciones del tren—que es lo que no se ve."
"They're the same trains, but they've been painted. The government says they're new trains, but, inside, they're the same. There are some cars that have sheets of metal instead of windows. If the cars, which are what you see, are in that condition, I don't want to think about what the conductor's cabin must be like, what the train conditions must be like: That's what you can't see."
Today's accident is expected to re-spark the debate about the condition of the trains that serve poorer communities, and about the possibility of renationalizing the trains, which were privatized in the 1990s.  Eilís O'Neill, FSRN, Buenos Aires.
Zimbabwe PM challenges election decree
In Zimbabwe today, Prime Minister Morgan Tsvangirai filed an appeal challenging a presidential order setting the date for national elections. FSRN's Garikai Chaunza reports from the capital Harare.
The development comes after aging President Robert Mugabe issued a decree fast-tracking changes to electoral law that will enable elections to be held this summer. Two weeks ago, Zimbabwe's Constitutional Court ordered the elections go forward by July 31st. But the presidential decree by-passed Parliament, and is causing controversy. Prime Minister Tsvangirai told reporters the Supreme Court should reconsider its judgment and allow parties to negotiate for an election date as prescribed by the government's power-sharing deal, called the Global Political Agreement.
"The President can only act in consultation with the Prime Minister in respect to any executive decisions, including the announcement of the date of the election. Thus, President Mugabe's actions are a unilateral and flagrant breach of our Constitution."
There is hope that fair, democratic elections will supersede the need for the power-sharing deal and will put an end to five years of political in-fighting triggered by the violently contested elections of 2008. Garikai Chaunza, FSRN, Harare.
FEATURES
Supreme Court rules against private company's patent on human gene, but opens possibility for synthetic gene patents
Today, the Supreme Court ruled that a private biotech company does not have exclusive rights to patent a part of the human gene that is used to test for risk of hereditary breast or ovarian cancer in women. In the case, the Association for Molecular Pathology versus Myriad Genetics, the Utah-based company had argued that it should be the sole user and analyst of two human genes, mutations known as BRCA1 and BRCA2. But the high court also left open the possibility that a synthetic form of genes could be eligible for patents if it is "not naturally occurring." For more, we're joined by the scientist who discovered the BRCA1 gene in 1990. Mary-Claire King is a geneticist at the University of Washington. She discovered the BRCA1 gene while she was at UC Berkeley. She's also on the board of the American Society of Human Genetics.
In Washington, survivors of gun violence call for background checks, push lawmakers to confirm ATF head
This week marks the six-month anniversary since the mass shooting at Sandy Hook Elementary School in Newtown, Connecticut. Families and neighbors who lost loved ones in that attack and other shootings came to Capitol Hill today to demand Congress pass stricter gun control laws. They also want lawmakers to confirm a director for the agency tasked with enforcing the laws already on the books. In Washington, FSRN's Alice Ollstein has more.
Presidential election in Iran narrows as restrictions on activists, media continue
On Friday, voters in Iran will elect the country's next president in a national election. The voting comes as human rights advocates and press freedom groups report arrests and harassment of activists and restrictions on foreign and local journalists.   A video posted by the International Campaign for Human Rights in Iran showed protesters in Yazd expressing support for opposition leaders Mir Hussein Moussavi and Mehdi Karroubi both under house arrest. Google also said that thousands of Gmail accounts have been targeted in recent weeks in an extensive hacking campaign that appeared to be politically motivated. For more on the election, we're joined by Arang Keshavarzian, associate professor in the Department of Middle Eastern & Islamic Studies at New York University and author of "Bazaar and State in Iran" published by Cambridge University Press. He was formerly on the editorial board of Middle East Report.
Washington students rally at Board of Regents to get school to divest in oil and gas stocks
Students on more than 300 campuses across the US are organizing a growing movement to get schools to drop stocks in oil, gas, coal and tar sands from their investment portfolios. Among them are students at the University of Washington. They're rallying at the University's Board of Regents today to draw attention to the issue. FSRN's Martha Baskin reports.