Newscast for Tuesday, February 19, 2013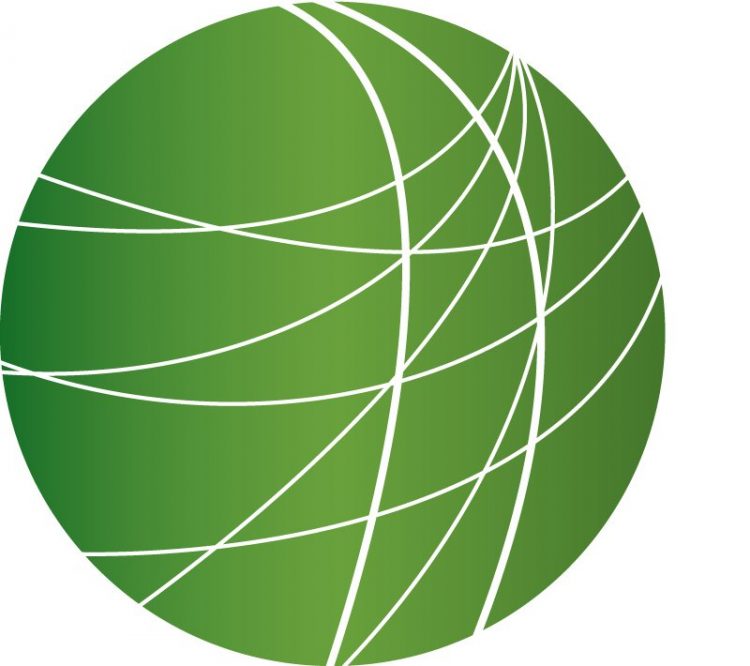 Human rights groups condemn Georgia order of execution for Warren Hill, man diagnosed with mental disabilities
Indiana farmer challenges Monsanto's reach of GMO seed patents
From Africa to Latin America, local communities say land-grabs by multinationals threaten livelihood, resources
Protests erupt across West Bank against Israeli detention of Palestinian political prisoners
HEADLINES
UN reports says almost 3000 civilians died in Afghan conflict in 2012
The United Nations released their annual report  on civilians killed in Afghanistan's armed conflict today. According to their data, nearly 3000 civilians were killed and  almost 5000 were hurt in  2012. While the overall number of deaths decreased slightly, they increased during the second half of the year. Almost 500 Afghan children died last year, many killed by IED explosives or after being recruited for combat, a practice the Afghan National Police continue to employ as do insurgent groups. The UN also says that children continue to suffer sexual assaults as a result of the war. The number of women and girls who died  tripled, and most of them were  simply doing their daily chores when killed. Anti-government fighters were responsible for about 80 percent of the 2012 deaths. But the UN also notes that US-led pro-government forces have dialed back airstrikes. The UN attributes 316 civilian deaths to pro-government forces.
Zimbabwe constitution drafters seek referendum delay; police raid voting rights NGO offices
In Zimbabwe, election officials scheduled a referendum on a proposed constitution for this March 16th, but the National Constitutional Assembly petitioned today to delay the poll to give voters more time to prepare.. Misheck Rusere reports that as the election nears, voter repression is on the rise.
The Zimbabwe Republic Police today raided the offices of the country's largest election and voter education organization in Harare and Masvingo, confiscating several documents. Arresting civil society leaders has become the norm in the recent past with the Robert Mugabe's ruling Zanu PF party aligned police having begun a systematic crackdown on pro-democracy organizations that have been conducting voter education, raiding their offices and arresting their leaders. Zimbabwe Election Support Network and Zimbabwe Human Rights Association are among the groups affected  The Director of the Zimbabwe Democracy Institute, Pedzisai Ruhanya, condemns the development. "Paratroopers in the name of the police are searching, harassing, arresting members of civic organizations, for instance for registering voters. What is wrong with the voter registration? When a person is registered, it doesn't mean that they are going to vote for a particular party. A person just goes on the voters' roll, and what he does when he is on the voters roll is their own decision. We are going to have contested elections should this incarceration of civil society leaders continue." While Zimbabweans hope for a credible election, many fear that the democratic space might continue shrink as the election nears. Misheck Rusere, FSRN, Harare.
Tunisia's Prime Minister steps down after ruling Enhada party says no to non-partisan coalition
Tunisia's Prime Minister stepped down today. Following the recent assassination of opposition  leader  Shokri Belaid, Prime Minister Hamadi Jebali sought to craft a non-partisan coalition government of technocrats, and warned that if  his proposal failed he would resign. Today's move comes after the ruling Enhada Party refused to  support his plan.
US General John Allen steps down; ends NATO commander bid
US General John Allen retired today.  Allen cited family health issues as the impetus for the decision, which also ends his nomination as NATO commander. He was recently embroiled in an email scandal that claimed the career of then-CIA Director General David Petraeus. Allen was cleared of any wrongdoing
Woman evicted from home in Spain self-immolates at bank
A wave of protests and suicides in Spain has led to debates in parliament over greater protection for poor homeowners. But that hasn't stopped people from taking drastic actions. From Madrid, Robert Downs reports.
In a small town near the Spanish city of Valencia on Monday, a woman was hospitalized after she walked into a bank and set herself on fire. It's the latest tragic chapter in a recent series of protests and suicides against evictions in Spain. Just last week a retired couple in their late 60s committed suicide rather than leave their home.  In November, the government announced a two-year moratorium on evictions, but limited the measure to people in extreme need. Some, like Vlad Teichberg who comes to protest in Madrid's center every day said the measures don't go far enough. "The fix was so arbitrarily narrow, it obviously affected such a small percentage of people that people are still killing themselves."  On Saturday, people in 50 cities across Spain marched and demanded that the government halt all evictions and ease tough repossession laws. Since the Spanish housing bubble collapsed in 2008, more than 350,000 people have been evicted from their homes.  Robert Downs, FSRN, Madrid.
FEATURES
Human rights groups condemn Georgia order of execution for Warren Hill, man diagnosed with mental disabilities
The state of Georgia scheduled an execution this evening of a man who has been diagnosed with mental retardation. Warren Lee Hill was sentenced to death for the killing of a fellow prisoner in 1990. He was already serving a life sentence for the killing of his girlfriend, Myra Wright. The family of the murdered prisoner, Joseph Handspike, has come out publicly against the execution. The Supreme Court ruled in 2002 that executions of prisoners with mental disabilities are unconstitutional. Georgia is the only state that requires a defendant to prove mental retardation beyond a reasonable doubt. Three expert doctors who previously evaluated Hill have reversed their testimony and confirmed that Hill has a mental disability. For more, we're joined by Eric Jacobson, executive director of the Georgia Council on Developmental Disabilities.
Indiana farmer challenges Monsanto on reach of agribusiness' patents of GMO seeds
The US Supreme Court heard arguments today on whether a federal prison guard has legal immunity after physically and sexually abusing a prisoner. Kim Millbrook, a prisoner at the Lewisburg federal prison, alleged that he was assaulted by guards at the facility. The courts have not ruled on the charges of sexual assault; today's hearing focused on whether the guards can be held liable. The Justices raised concerns with both a broad or narrow reading of the federal law that protects law enforcement officers from being sued for acts committed "within the scope of employment," particularly violating rights during arrests and searches.
Justice Anthony Kennedy said that without legal immunity, prison guards would be inundated with a flood of lawsuits, because there's a lot of "shoving" associated with their work. But Justice Sonia Sotomayor said any federal official with law enforcement duties should be held accountable for crimes committed on the job. The case will likely hinge on technical questions for example: are prison guards considered law enforcement? A decision is expected this summer. The Court also heard the case of a farmer who is challenging the agribusiness giant Monsanto over just how far their patents extend on their genetically modified seeds. FSRN's Alice Ollstein was at the Supreme Court this morning and files this report.
From Africa to Latin America, local communities say land-grabs by multinationals threaten livelihood, resources
From Africa to Latin America, land-grabbing is taking place. That's when foreign companies and governments buy up agricultural land in poorer countries to use for cash crops or the biofuels industry. Often these purchases result in the displacement of local communities and reduced access to vital resources like water. While there are guidelines or principles for responsible agricultural investment currently in place, many small-scale farmers and NGOs are highly critical of a system that is driven by profit. FSRN's Cinnamon Nippard has more from Berlin.
Protests erupt across West Bank against Israeli detention of Palestinian political prisoners
A court in Israel refused bail today for Palestinian prisoner Samer Issawi, who has been on a hunger strike for more than 200 days and whose health is deteriorating quickly. Hundreds of other Palestinian prisoners joined the hunger strike in solidarity today while protests have erupted across west bank communities against Israel's detention of thousands of Palestinians. FSRN's Ghassan Bannoura reports.