Newscast for Wednesday, February 20, 2013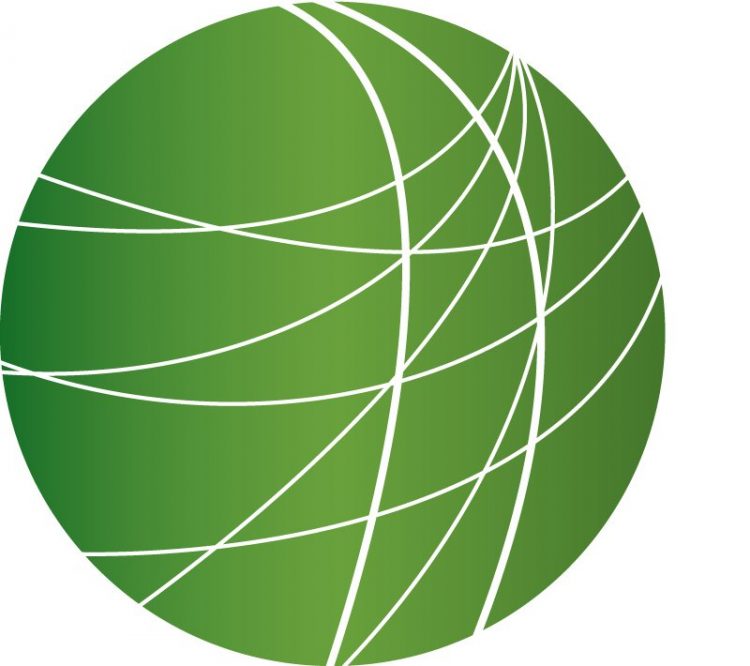 In Syria, shortage of food, medicine, water put heavy strain on civilians
Palestinian prisoner, Samer Issawi, challenges order that allows Israeli military to rearrest prisoners
Suit against IRS challenges tax-exempt status for non-profits that make big political contributions
Advocates call on FCC to address higher cost of prison calls
HEADLINES
Kidnappings point to deteriorating security situation in northern Cameroon
Cameroon's president has instructed security forces to take every measure necessary to find seven French citizens taken hostage yesterday by gunmen in the Far North Region of the country.  FSRN'S Ngala Killian Chimtom reports from Yaounde.
Because of the deteriorating security situation in Cameroon, France has instructed its citizens to leave the northern region.  It's blaming the kidnapping on the Nigerian Islamist group Boko Haram, although the group has not claimed responsibility for the attack.  French security forces are helping the government locate the family. John Mbah Akuroh is a Cameroonian journalist who has worked extensively in the northern regions.
"This is not the first time we have heard about the invasion of Boko Haram elements in the Far North Region.  The first time was in Amshide, a border town between Cameroon and Nigeria.  Too often the Cameroon side is not secure and Boko Haram has had the tendency to move in."

Akuroh says the lack of security has also allowed Sudanese poachers to enter, kill elephants in Bouba-Djida National Park, and leave unchecked with the ivory.  These poachers have also killed some park rangers.  Ngala Killian Chimtom, FSRN, Yaounde.

Artists protest government crackdowns worldwide
Artists in several countries are participating in a day of action to "defend people's culture" and protest states that suppress artistic expression through intimidation and imprisonment.  Today's action in the Philippines comes just 16 days after the government released poet Ericson Acosta after he served almost two years in prison.  FSRN's Madonna Virola reports.

Poet Ericson Acosta was arrested by the military in 2011.  He says he was interrogated, tortured, jailed and falsely charged with illegally possessing explosives.  Earlier this month, the Department of Justice dropped charges against him.
Despite this victory, Renan Ortiz with Concerned Artists of the Philippines says freedom still remains elusive for many artists.  His group is calling for the release of more than 400 political prisoners in the country, many of whom are cultural workers.  Ortiz sites the case of film student Maricon Montajes, who was arrested in 2010 on firearms charges.
Today's "Artists Break the Chains" concert here in Quezon City brought together more than 100 artists, cultural workers and their supporters. Similar actions were held by artists in Los Angeles, Canada, the Netherlands, the Palestinian Territories and Jordan.  Madonna Virola, FSRN, Quezon City.

Warren Hill given temporary stay of execution
A federal appeals court and the Georgia Court of Appeals have both issued temporary stays of execution for death row inmate Warren Hill.  He was scheduled to be executed last night.  Hill's lawyers and several doctors say he is intellectually disabled, and the US Supreme Court has deemed it illegal for these executions to go forward.  But Georgia sets the highest possible burden on defendants to prove they have a diminished mental capacity.  The federal court requested the stay to further examine the intellectual disability issue.  The state appeals court is looking at a challenge surrounding the use of lethal injection.  Another execution is scheduled tomorrow in Texas.  Carl Henry Blue's lawyer is basing last minute appeals, in part, on previous trials ignoring evidence of intellectual disability.
Texas Activists Call for Elimination of "Operation Streamline"
A coalition of ten Texas civil rights, faith, and immigrant advocacy organizations delivered a letter to the Senate Judiciary Committee and the Texas Congressional delegation today, calling for an end to the criminalization of immigration.  At a press conference in Austin, activists derided the Department of Homeland Security's Operation Streamline.  The 2005 policy mandates that most immigrants apprehended crossing the border in designated areas be referred for criminal prosecution in the federal justice system.  This has channeled billions of dollars to the private prison industry and is fueling the explosive increase of Latinos in federal prison. Bob Libal is Executive Director of Grassroots Leadership.

"Groups from border states are sending a clear message to their elected representatives that we don't want an expansion of criminalization of immigration.  We want programs like Operation Streamline and Secure Communities ended."
Streamline is just one of many immigration enforcement programs, including Secure Communities, that continue to flood jails and detention centers with undocumented immigrants.

Oscar-nominated Palestinian filmmaker detained by ICE in Los Angeles

US immigration officials detained Palestinian filmmaker Emad Burnat and his family at the Los Angeles airport last night.  The co-director of "5 Broken Cameras" was traveling to the US to attend the Oscars. His film is nominated for Best Documentary.  Michael Moore began posting updates of the situation after Burnat contacted him for help.  Moore says ICE officials didn't believe Burnat when he produced his invitation to the Oscars ceremony.  Moore said Academy officials called lawyers on Burnat's behalf and he was eventually released after about 1.5 hours.  Burnat's film chronicles life in the Palestinian village of Bil'in during the ongoing protests against Israeli settlement expansion in the area.
FEATURES
In Syria, shortage of food, medicine, water put heavy strain on civilians
In Syria today, a government airstrike on a Damascus suburb killed at least 20. The UK-based Syrian Observatory for Human Rights uploaded a video that showed a fighter jet streaking through the sky as the sound of gunfire rings out. Activists with the Local Coordination Committees put the death toll from the strike in Damascus up to 35, with dozens more wounded. The attack comes as Russian officials and the Arab League offered to broker talks between President Bashar al Assad and the Syrian opposition. Russian Foreign Minister Sergey Lavrov said the goal is to establish direct contact between Assad's government and opposition leaders. The ongoing fighting is taking a devastating toll on civilians. This week the World Health Organization warned of a typhoid outbreak in the opposition-controlled Deir al Zour province. The WHO said an estimated 2,500 people had been infected with the disease, which can be fatal. The UN upped its estimate of those in need of humanitarian assistance to four million – or nearly one in five Syrians. Around half are displaced within the country. About 3,000 are fleeing every day across borders. The UN says more than 830,000 have fled so far. An estimated 70,000 have been killed. Humanitarian organizations say access to some areas of the country has been restricted. Doctors Without Borders said aid is not being distributed evenly in the country and that areas under government control receive nearly all international aid, while opposition-held zones receive only a small share. Valerie Amos, United Nations Under-Secretary-General for Humanitarian Affairs and Emergency Relief Coordinator spoke after a humanitarian forum in Geneva Tuesday.

"We are crossing conflict lines, negotiating with armed groups on the ground to reach more people in need. But we're not reaching enough of those who require our help. Limited access in the north is a major problem."
Residents in the central city of Homs are also reporting shortages of food and lack of medicine. Earlier today, FSRN spoke with Abu Jaffar, a resident of Homs. He also files reports for the Shaam News Network, based in Damascus.
He began by describing the lack of food and rising price of food staples, such as sugar.

Palestinian prisoner, Samer Issawi, challenges order that allows Israeli military to rearrest prisoners
The Palestinian prisoner, Samer Issawi, who has been on hunger strike for more than 200 days, is protesting an Israeli military order which allows for released prisoners to be rearrested and serve the remainder of their sentence. Today, his lawyers and Palestinian prisoners' organizations filed a petition to the Israeli Supreme Court against the order. From Jerusalem, FSRN's Lena Odgaard reports.

Suit against IRS challenges tax-exempt status for non-profits that make big political contributions
Three years after the Supreme Court's Citizens United ruling opened the way for unlimited outside political spending, the Court announced this week that it will hear another case for deregulating campaign finance. McCutcheon v. Federal Election Commission seeks to remove the cap on how much one person can give to different candidates and political parties.
Yet much of the spending that dominated this past election cycle didn't come directly from individuals or corporations, but from non-profits. In a newly filed lawsuit against the IRS, a political ethics organization is challenging these groups' tax-exempt status. In Washington, D.C., FSRN's Alice Ollstein has more.

Advocates call on FCC to address higher cost of prison calls
One major phone carrier recently settled a multi-million dollar legal action for failing to disclose the high cost of collect calls placed from prison. When the case was filed 12 years ago, prisoner advocates asked the FCC to take action. Now, more than a decade later, the agency is finally moving forward with reform. FSRN's Caroline Lewis reports.