Newscast for Wednesday, February 13, 2013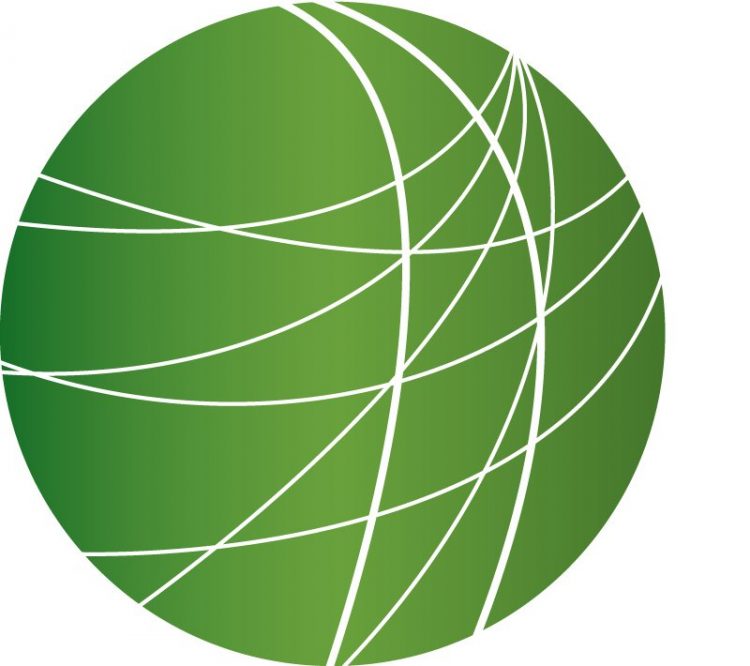 Protesters converge at White House to urge action on climate change
President Obama issues executive order on cybersecurity; CISPA reintroduced in House
Treasury Secretary nominee Jack Lew faces questions on hedge fund investment, offshore tax haven
Women build home for Indonesia's aging transgender community
HEADLINES
New York public health fracking review to be delayed
Officials in New York say they need more time to complete a review of the environmental and health impacts of hydraulic fracturing – or fracking.  The much-anticipated deadline for completion of the environmental impact assessment review is in two weeks, but state Health Commissioner Nirav Shah has requested more time to determine if the assessment adequately addresses public health issues, such as ground water contamination.  David Braun, an organizer with New Yorkers Against Fracking, applauded the decision.
"You know Dr.  Shah and it sounds like some others are waking up that this is a process that has not been studied sufficiently.  And we're very confident that if a health impact assessment is done, as defined by the World Health Organization, that the industry will not be allowed to move forward."

Shah did not specifically indicate when the review would be completed, but said it would take a "few weeks."  After a New York moratorium on fracking expired last year, some lawmakers and industry leaders are pushing to allow natural gas companies to begin drilling.  It's still unclear if the delayed release of the review will prevent the fracking permitting process from going forward.
Senate passes expanded Violence Against Women Act

The US Senate has passed a reauthorization of the Violence Against Women Act that includes new protections for the LGBT community, Native Americans, and immigrants.  The bill passed with some Republican support, but 22 GOP Senators voted against – including Marco Rubio, who gave the Republican response to the State of the Union address last night.  The bill will now go to the House, which passed a version without the expanded protections last year.
Former LAPD officer Dorner suspected dead in cabin fire after stand-off

The state-wide man hunt for a former Los Angeles Police officer has apparently ended in his death.  Officials say they are reasonably certain Christopher Dorner was burned alive in a cabin during a standoff with police in the mountains outside Los Angeles.  Dorner was wanted by police, suspected in four shooting deaths.  The fire was reportedly caused when police threw smoke bombs into the cabin.
NATO strike blamed for civilian deaths in Afghanistan

A NATO airstrike in Afghanistan killed 10 civilians today, including five children, according to local officials cited by Reuters.  Other reported accounts put the civilian toll lower.  Coalition forces have not yet confirmed civilian deaths.  Last night, President Obama announced that 34,000 people, half the US troop presence in Afghanistan would be withdrawn by early 2014.  Many say local forces are not yet able to function effectively on their own, and others are clamoring for the US to pull out more quickly.
Assam tensions remain high after protester shootings
After election-related violence broke out yesterday in the Indian state of Assam, the situation remains tense.  Officials have now issued "shoot-on-sight" orders and an indefinite curfew is in place.  FSRN's Prabhakar Mani Tewari reports.
Violence spread overnight in the northeastern state of Assam, claiming six more lives, and bring the death toll to at least 19.  Members of the Rabha tribe demanding more autonomy for village councils started the agitation Tuesday during local elections.  They destroyed property, and police opened fire.  Assam's Chief Minister has called for an investigation into the incident.  He admitted there was a lack of security in the area, but also said the protests were part of a larger political conspiracy.  A representative from a Rahba opposition group blames the government for not dealing with local independence issues
"Even after being in power for 11 years, the chief minister has failed to resolve questions of tribal autonomy.  Now he is blaming opposition parties for the violence.  This is ridiculous."
The Indian Army marched through the areas hit by violence today, trying to maintain calm and security.  Thousands of people have fled their homes, fearing further violence by security forces.  Prabhakar Mani Tewari, FSRN, India.
UN confronts Sudan over opposition detentions

South Sudan is warning that its northern neighbor Sudan is building up troops along a disputed border.  This is the same area that saw fighting last summer, which ended in an African Union-brokered deal.  But the terms of that agreement have not been met by either side.  An independent expert with the UN traveled to Khartoum and Darfur this past week to assess the situation there.  University of London Law Professor Mashood Baderin says the Sudanese government has jailed several opposition leaders without trial.
"Some of the relations of these people in detention indicated that a few of them are ill.  Although the director indicated that they had been well taken care of.  But the fact is that they are in detention, and they cannot be just held without trial."

Sudan says its security laws allow the detention of suspects up to four months. 

FEATURES
Protesters converge at White House to urge action on climate change
Less than 24 hours after President Barack Obama pledged to address climate change in his State of the Union address, about 50 activists from across the country chained themselves to the White House fence to pressure him to keep that promise. Before being arrested, the civil rights and environmental advocates shared their concerns about the president's pledge to expand natural gas and oil drilling in the US. They said the "moral urgency" of stopping carbon-intensive projects like the Keystone XL Pipeline and reversing the climate's destabilization calls for acts of civil disobedience. In Washington, FSRN's Alice Ollstein has more.
President Obama issues executive order on cybersecurity; CISPA reintroduced in House
Today, lawmakers re-introduced a controversial cybersecurity bill to the House. Representatives Mike Rogers and Dutch Ruppersberger said it is "identical" to the bill known as the Cyber Intelligence Sharing and Protection Act, or CISPA, which passed the House in 2012, but came under criticism from privacy rights and civil liberties groups and failed to advance in the Senate.  During his state of the Union address, President Obama urged lawmakers to act on cybersecurity, highlighting what he called the growing threat to the US.
"We know hackers steal people's identities and infiltrate private e­mail.  We know foreign countries and companies swipe our corporate secrets.  Now our enemies are also seeking the ability to sabotage our power grid, our financial institutions, and our air traffic control systems."

Last year US military commanders acknowledged using cyberattacks abroad and the military wants to add thousands of personnel to its US cyber command.  We're joined now by Mark M Jaycox, policy analyst with the Electronic Frontier Foundation.
Treasury Secretary nominee Jack Lew faces questions on hedge fund investment, offshore tax haven

As the President continues to chart a course for his second term, his cabinet is still taking shape. While lawmakers easily confirmed John Kerry as Secretary of State, other nominees are facing stiffer resistance, including former Nebraska Senator Chuck Hagel, the nominee to lead the Pentagon. He was approved by the Senate Armed Services Committee Tuesday in a 14-11 party-line vote. But Republicans have vowed to continue challenging Hagel, a Republican himself, by delaying a vote in the full Senate.  Senators questioned another Cabinet nominee, Treasury Secretary candidate Jack Lew, at a Senate Finance Committee hearing today. Lew served as Obama's Chief of Staff and director of the Office of Management and Budget under both Obama and Bill Clinton. He also worked in the corporate world. At Citigroup, a recipient of the taxpayer funded bank bailout, he oversaw a hedge fund investment division that profited off betting on risky mortgages. Lew testified that he didn't have a hand in making the risky bets himself.
"I was not in the business of making investment decisions. I was certainly aware of things that were going on. I was working in a financial institution. I learned a great deal about the financial products. But I wasn't designing them I wasn't opining on them. I take away from that experience a deep understanding that there are risks that we need to guard against and I would be delighted to discuss the policy considerations as we go forward."

Some also questioned Lew about a $56,000 investment in a Citigroup Cayman Islands offshore tax haven. That information has been public but Republicans are highlighting it as "hypocrisy" from the Obama administration, which criticized Mitt Romney's offshore investments. Lew told senators he adhered to the law and ended the investment once he returned to public service.
"I invested in the fund as an employee and I divested from the fund when I was confirmed for a position and the office of government ethics recommended or directed the divestment. My benefit was really very small in the sense that I took a loss when I sold the investment. I always reported all income, I always paid any taxes that were due."

As Treasury Secretary, Lew would recommend policies on US spending and debt; oversee Social Security and Medicare trust funds; and play a key role in regulating the financial sector. Lew told lawmakers today that the Dodd-Frank financial reform law, which is still far from full implementation, was necessary and he'd make its oversight provisions a priority. As the Committee considers his nomination, other cabinet posts remain unfilled, including the EPA, Labor Department and Energy Department.
Women build home for Indonesia's aging transgender community

Traditionally, elderly people in Indonesia are cared for BY their families but that's not the case for the country's large transgender community. They are often rejected by their family members. Many elderly transgenders who used to survive as prostitutes end up begging on the streets.  In response, a group of women decided to take action and are building a home specifically for elderly transgender residents. From Jakarta, FSRN's Rebecca Henschke reports.