Newscast for Wednesday, February 6, 2013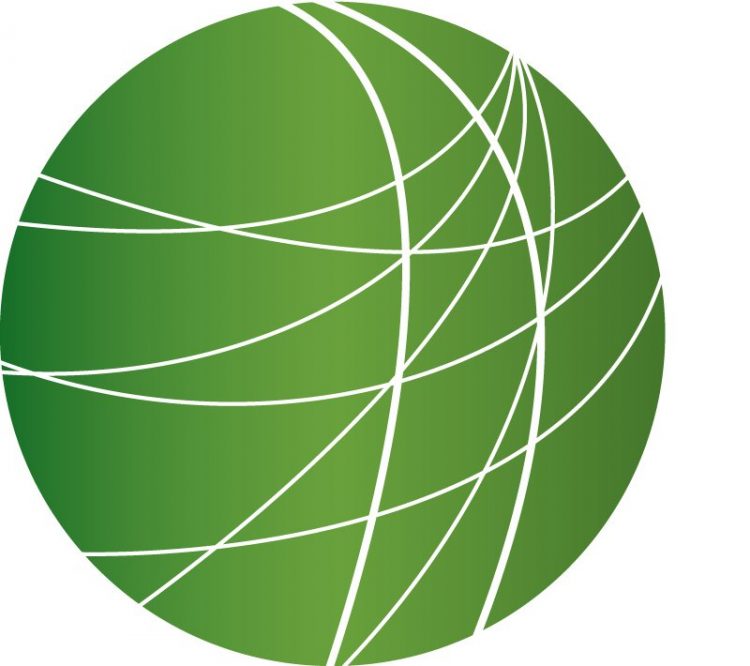 Gun safety advocates push for broader action after House lawmakers introduce bill to combat arms trafficking
Department of Energy to revisit recycling of scrap metal from nuclear sites
Israel boycott and divestment campaign draws threats of de-funding at Brooklyn campus
Killings continue in West Papua amid Indonesian military, multinational corporations in resource-rich region

HEADLINES
Muslim leaders in Cameroon come out against female genital mutilation
Muslim leaders in Cameroon made a surprising statement today condemning female genital mutilation. This comes as the world observes an international day opposing the practice. FSRN's Ngala Killian Chimtom reports from Yaounde.
Minister of Women's Empowerment and the Family, Marie Therese Abena Ondoa, says 1.4% of Cameroonian women are victims of female genital mutilation. But the rate is much higher in the Muslim-dominated communities in the north, where an estimated 20% of women have been subjected to the practice. But today Muslim leaders released a strongly-worded communiqué condemning the practice as being against the Koran. Minister Ondoa applauded the announcement.  "I am very, very happy because it is deeply rooted into the tradition, and we cannot move if we don't have the traditional authorities with us. So having the Imams with us today who are very influential in their communities, we are pleased." The World Health Organization calls female genital mutilation a violation of human rights, and estimates that 140 million women and girls have been affected – most in Africa. Ngala Killian Chimtom, FSRN, Yaounde, Cameroon.
Zimbabwe's new constitution one step closer to referendum
Zimbabwe is moving closer to announcing a constitutional referendum date after the country's House of Assembly approved a draft today. FSRN's Misheck Rusere reports from the capital Harare.
Both houses of Parliament debated the issue today, but only the lower house signed off on the draft. The Senate is set to continue the debate on Thursday. The date for the referendum is expected to be set soon. While the constitution has won support of most major political parties, some rights advocates have criticized many provisions. For example, University of Zimbabwe constitutional law expert Lovemore Madhuku says the draft encodes gender inequality in that only males can be subjected to the death penalty. "Either you retain the death penalty or you don't, but if you have a death penalty it must apply to all murderers. Murderers have no gender and have no age." Should the draft pass through the Senate, it will be formally published before going to a referendum. General elections could happen soon after a new constitution is approved. Misheck Rusere, FSRN, Harare.
Solomon Islands hit with tsunamis after 8.0 earthquake
An earthquake and tsunami off the Solomon Islands in the South Pacific have left at least 6 people dead. The US Geological Survey says a series of 6+ magnitude earthquakes hit early Wednesday near the island chain. The largest was an 8.0 magnitude and triggered small tsunami waves that reportedly destroyed about 75 homes on the low-lying islands.
Postal Service cuts Saturday mail delivery
Today the US Postmaster General announced the Postal Service would drop Saturday mail deliveries in an effort to save money, but other Saturday services would continue.  "Package delivery will continue Monday through Saturday. There will be no changes in terms of Post Office hours – if we're open Saturday, we'll be open Saturday. We'll continue to deliver mail to PO Boxes on Saturday, which is very important for a number of businesses." Patrick Donahoe said while first class mail use has been dropping in the age of online bill pay – 20% since 2010 – e-commerce continues to push steady growth in the number of packages delivered by the USPS.  Last year the Postal Service lost nearly $16 billion dollars. Donahoe said about $11 billion of that goes to pre-fund retiree health benefits, which Congress began requiring in 2006. Dropping Saturday mail delivery is expected to save $2 billion per year, mostly through employee cuts, which the Postmaster says will happen largely through attrition. The American Postal Workers Union has condemned the plan to cut services further, saying it puts the Postal Service on a path to privatization. The Union says repealing the retirement funding provision is the way to return the USPS to financial security. The changes go into effect in August.
Seattle activists push back against police use of drones
The Seattle City Council is holding a public meeting today on the use of unarmed drones by the city's police department. In a new proposal, police say the unmanned aerial vehicles would only be used in emergencies or at major crime scenes, but civil rights groups are lobbying the Council to step in with regulations.  FSRN's Mark Taylor-Canfield has more.
The Seattle Police Department unveiled their proposal to use drones earlier this week. Some local business owners have welcomed the use of police drones, saying they will help deter crime. But many local Occupy-affiliated groups and civil rights organizations say drones can be abused by law enforcement agencies.  These groups are particularly concerned about their possible use for surveillance at political demonstrations. The Washington ACLU has joined with other community groups in calling upon the Seattle City Council to enact legislation regulating the use of civilian drones in the city. Mark Taylor-Canfield, FSRN, Seattle.
Portland students join Northwest push against standardized testing
Today students in Portland, Oregon joined students and teachers in the Seattle area in opposing standardized testing. Teachers at one Washington high school are refusing to administer state-wide assessment tests, calling them a waste of time and money. There's been growing support for that action, with parents, students and other schools joining. The Portland Student Union says the Oregon version of the assessment test is not an accurate measure of student achievement or teacher ability, and that scores have a high correlation with race and class. The Portland student group announced their Opt-Out Campaign this morning, asking students to exercise their rights not to take the state-wide standardized test, and prove their proficiency using other approved methods.
FEATURES
Gun safety advocates push for broader action after House lawmakers introduce bill to combat arms trafficking
This week, a handful of Democrats and Republicans in the House of Representatives introduced the first gun control bill since the Sandy Hook Elementary School shooting. The bill aims to crack down on gun trafficking and make it a felony to purchase a gun for someone else.  But gun violence survivors and gun control advocates are calling for more action, and say they'll push Congress to ban some types of guns and ammunition, and run background checks on every gun purchase in the country. On Capitol Hill, FSRN's Alice Ollstein reports.
Department of Energy to revisit recycling of scrap metal from nuclear sites
The Department of Energy is revisiting a controversial program to recycle scrap metal that comes from nuclear sites. The Secretary of Energy suspended the program in 2000 in response to public concerns about exposure to radiation. The Department recently proposed a new procedure to determine if the scrap metal has safe radiation levels. Materials deemed safe would be sold to commercial recyclers. But anti-nuclear researchers say even low-levels of radioactive waste could pose health risks if released into the general recycling stream. For FSRN, Sally Schilling reports.
Israel boycott and divestment campaign draws threats of de-funding at Brooklyn campus
In New York this week, supporters of Palestinian human rights are highlighting a boycott, divestment and sanction movement as a way to impact Israel's policy in the Occupied Territories. Activists will gather outside of TIAA-CREF Thursday, where shareholders are filing a motion to divest from the French multinational Veolia Environment. Activists say the company profits from operating a landfill on Palestinian land and segregated bus services. College students are also involved in the campaign, and a meeting tomorrow at Brooklyn College is generating controversy. Despite calls to cancel the gathering, school officials say it will take place. FSRN's Peter Rugh reports.
Killings continue in West Papua amid Indonesian military, multinational corporations in resource-rich region
One of the longest-running conflicts continues in West Papua, where an independence movement has faced arrests, killings and abuse. The Indonesian government, which claims the area, blames factions among the Papuan movement for some of the violence. The region is rich in natural resources, including gold and other minerals and vast stretches of rainforest. Benny Wenda is a West Papuan tribal leader. He served as a special representative to both the British Parliament and the United Nations. FSRN sat down with Wenda in Washington, DC, during a rare visit to the US.