Newscast for Friday, June 28, 2013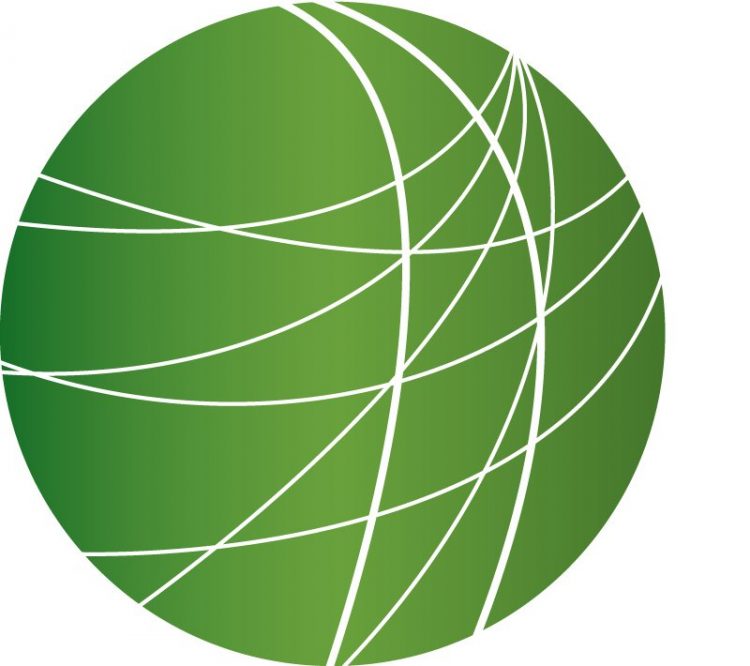 Obama Administration continued NSA surveillance of web data that started under Bush
Student loan interest rates to double after Congress fails to act before vacation
Week four of Bradley Manning trial: prosecution reveals details of select diplomatic cables
"Shift Change" film explores worker-run cooperatives' efforts to build democracy, promote worker rights
Mumia Abu-Jamal on mass movements and a contentious Supreme Court term
HEADLINES
Activists protest World Bank on Honduras paramilitary funding
Human rights advocates from the social justice groups School of the America's Watch and Witness for Peace staged a rally today outside the World Bank in Washington, DC. They used the 4th anniversary of the 2009 military coup in Honduras to criticize US policy and the Bank's role in enabling violence against farmers in the Central American country.  FSRN's Ben King reports.
Four years after the ouster and exile of left-leaning Honduran President Manuel Zelaya, landowners, in complicity with the government, continue to target small scale farmers and their supporters.  More than 40 campesinos in the Bajo Aguan region have been killed in land disputes, and military police frequently threaten farmers, indigenous groups, gang members, and journalists. Despite documentation of these abuses, the US continues to send military aid to Honduras under the auspices of the War on Drugs.  What's more, activist groups criticize $30 million dollars in World Bank loans to the Dinant Corporation, whose paramilitary private security forces play a central role in the violence That's why protesters, like Arturro Viscara, gathered at the World Bank today.
"I think there needs to be a complete re-examination of our policy toward Latin America, Central America, and Mexico, in particular…  I am an immigration attorney and I have clients from Honduras and when you ask them why they leave, it's because of a lack of economic opportunity, and because they've been threatened, or their family members have been threatened or killed."
On June 18th, a group of US Senators sent a letter to the State Department requesting that Secretary John Kerry reevaluate sending taxpayer dollars to fund the Honduran military.  Ben King, FSRN, Washington, DC.
General comes under investigation for media leak
The US government is investigating a retired Marine General in connection with an information leak to the media.  General James Cartwright, who served on Obama's Joint Chiefs of Staff, was in charge of a military cyber operation called "Olympic Games."  Allegedly one of elements of the operation was a computer virus called "Stuxnet," which is credited with causing major damage to Iran's nuclear enrichment efforts.
Witnesses take stand in Zimmerman trial
The trial of George Zimmerman continued today in Florida. Zimmerman is accused of second degree murder in the shooting of 17-year-old Trayvon Martin. Today a neighbor who witnessed the scuffle leading up to the shooting said he saw a figure in dark clothing straddling another man. The description of the man on top appeared to match the teen. Yesterday another neighbor and the woman on the phone with Martin in the lead-up to the shooting testified. The trial will continue next week.
Protesters arrested for blocking oil train in Maine
Activists in Maine blocked a train last night carrying fracked shale oil from the Bakken fields in North Dakota.  The oil was en route to a refinery in New Brunswick, Canada.  FSRN's Meredith DeFrancesco reports from Fairfield.
"We have set up a blockade across the track of the Pan-Am railways in Fairfield Maine…  Late this afternoon an oil train came into the Waterville yards of Pan Am, and we intend to stay here to prevent it from leaving the yard."
Read Brugger was one of six Maine activists arrested after blocking the railway for three hours Thursday.  First, dozens of activists temporarily obstructed a nearby road intersection with a mock oil spill made of cloth.  Activists sought to draw attention to the impacts of fracking on water and air quality and on climate change.  According to the US Energy Information Administration, in North Dakota, 30% of the natural gas produced as a by-product of oil production is burned in flares on-site.  Sass Linnecan was also arrested in the blockade.
"It's come to the point if the politicians aren't going to listen to us, we're going to have to take it in to our own hands to try to stop it anyway we can."
Protesters also said the rail lines that carry oil through Maine are in poor condition.  This spring, a Pan Am train carrying oil derailed just a few yards from the Penobscot River.  Another train on the same line derailed just yesterday in Fonda, New York.  Meredith DeFrancesco, FSRN, Maine.
Egyptian protests gear up ahead of Sunday anniversary
Supporters and detractors of the government of Egyptian President Mohamed Morsi were in the streets today.  Clashes between the groups have been reported in Alexandria and one protester reportedly died in protests in northern Egypt.  Today's demonstrations continue a wave of unrest in the country.  This Sunday on the anniversary of Morsi's inauguration, massive protests are expected across Egypt.
FEATURES
Obama Administration continued NSA surveillance of web data that started under Bush
More leaked documents published this week by The Guardian shed light on additional surveillance activities carried out by the National Security Agency. Beginning under President Bush in 2001 and continuing under President Obama until 2011, the program involved mass collection of the Internet metadata of US citizens and foreign nationals, including the sending and receiving addresses of e-mails and their IP addresses, which can often reveal location. The revelations give further fuel to the American Civil Liberties Union and other groups who are demanding more transparency and accountability for these secret spying activities. In Washington, D.C., FSRN's Alice Ollstein reports.
Student loan interest rates to double after Congress fails to act before vacation
Student loan interest rates are set to double from 3.4 percent to 6.8 percent on Monday because Congress left Washington today for a week-long 4th of July vacation without acting on the issue of federal student loans.  The White House estimates this will impact more than seven million students, who would owe on average an extra thousand dollars each year on their student loans.  Democrats in the House and Senate have introduced proposals to extend the lower rate, but the only bill that has advanced in Congress is a House Republican proposal passed in May that would tie federal student loan interest rates to the government's cost of borrowing. This would mean they could fluctuate from year to year, up to 8.5 percent for undergraduate and 10.5 percent for graduate students. Nearly every Democrat, including minority leader Nancy Pelosi, voted against the bill, saying it would increase the current debt crisis and create uncertainty for students and their families. Pelosi told reporters Thursday that the government should invest in making college affordable for everyone.
PELOSI: Nothing brings more money to the Treasury than the education of the American people.  Whether it is early childhood, K through 12, higher education, post grad, lifetime learning. So by making college cost more for families, we are not only hurting families, we are not only hurting our economy, we are hurting our budget as well.  They are trying to use students to reduce the deficit.  But in the end, again, nothing reduces the deficit more than investing in education.
Over in the Senate, a group of Democrats introduced the "Keep Student Loans Affordable Act" this week. Co-sponsor Elizabeth Warren explained Thursday what the legislation would do and why it matters.
WARREN: The fundamental issue is whether the federal government should be profiting off our students, making billions of dollars in profits. We are committed to stopping these profits in the student loan program, which is going to be a two step process: we need a one-year patch to keep the current rate from doubling, which buys us the time to commit to developing a plan to reduce the trillions of dollars in student loan debt that's already outstanding and helping bring under control the rising cost of college.
The profit Warren mentioned was detailed in a recent study by the Congressional Budget Office, which found that the federal government is set to make more than $50 billion this year off student borrowers. Warren and her co-sponsors hope to write some more systemic reforms of tuition costs and loans into law when the Higher Education Act expires in September.
Week four of Bradley Manning trial: prosecution reveals details of select diplomatic cables
Military prosecutors in the trial against Bradley Manning revealed new details about some of the diplomatic cables the army private leaked to the anti-secrecy group Wikileaks. Prosecutors submitted evidence on more than 100 cables from embassies around the world and called on testimony from State Department officials who described how the cables were classified. That's part of the government's attempt to make its case against Manning, who faces numerous charges, including aiding the enemy, which could carry a life sentence. For the latest, we're joined by journalist Kevin Gosztola, he's covering the Manning trial for Firedoglake.com.
"Shift Change" film explores worker-run cooperatives' efforts to build democracy, promote worker rights
More than four years since the financial crisis hit the United States, economic recovery has been slow and the majority of jobs that have returned are low wage. But there are alternatives. A new film looks at one remedy to the boom-and-bust cycles of capitalism: worker-run cooperatives.  The cooperatives around the world and in the US aim to generate wealth for workers and their communities while fostering democracy. FSRN's Peter Rugh in New York attended the premiere of the film, called Shift Change, and files this report.
Mumia Abu-Jamal on mass movements and a contentious Supreme Court term
This week the US Supreme Court wrapped up its term with significant rulings on marriage equality, affirmative action and voting rights. Mumia Abu-Jamal has this commentary on the role of mass movements and activism in guiding how the constitution is interpreted.