Newscast for Thursday, May 2, 2013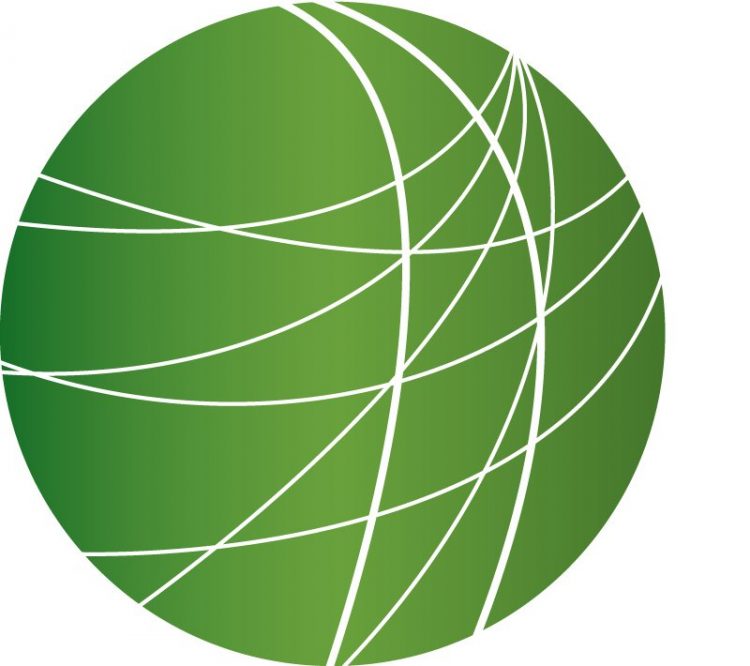 Attack on Washington, DC taxi driver raises concern about anti-Muslim violence after Boston bombings
Guantanamo hunger strike nears three months, as force-feeding of prisoners expands
In Pakistan, candidate Badama Zari, tribal and female, makes historic run for office
Mumia Abu-Jamal: Immigration and freedom of movement
HEADLINES
Central American migrants attacked in Mexico
Migrant rights advocates say gunmen attacked a group of Central Americans traveling along one of the most dangerous migration routes in Mexico. FSRN's Shannon Young reports.
An estimated 300 migrants trekked into the small town of Barrancas Wednesday night after the cargo train they had hopped was attacked by a group of armed men. Survivors of the attack say the assailants wanted each migrant to pay a $100 extortion fee for the right to stow away on the cargo train known as "The Beast." Many who couldn't pay were thrown from the moving train. Others jumped off to escape. One local report indicated 50 migrants were injured and 17 required hospitalization. The attack occurred in southern Veracruz, where migrant rights advocates have for years been ringing alarms about organized crime's takeover of the most trafficked migration routes. The press office of Veracruz released a statement Wednesday night calling the organized attack a spat between migrants resulting in only minor concussions. Migrant defenders say the statement fits a pattern of official minimization or denial of widespread abuses. Shannon Young, FSRN, Oaxaca.
Sikhs in India protest riot acquittal in New Delhi
Many members of India's Sikh minority are outraged by a court decision yesterday acquitting a high-profile politician accused in the 1984 riots that left thousands of Sikhs dead. Hundreds of members of the community marched in New Delhi today demanding a retrial. FSRN's Bismillah Geelani reports.
The accused, Sajjan Kumar, is one of the senior leaders of India's ruling Congress Party. Kumar was accused of inciting mob violence following the 1984 assassination of Prime Minister Indira Gandhi by her Sikh body guards. More than 3,000 Sikhs were massacred in the violence that continued nearly a week.  A Delhi court absolved him of all charges on Wednesday. The Sikh Community describes the court ruling as discriminatory. Jagdish Kaur lost her husband, son and three brothers during the riots. "It all happened at the behest of the government. This is injustice and it makes clear that Sikhs are second-class citizens in India, they are not treated equally."  Earlier this month, a court ordered a re-investigation of another Congress Party leader, Jagdish Tyler, who is facing similar charges. Tyler was originally cleared by the Central Bureau of Investigation – a move strongly resisted by the Sikh Community. Bismillah Geelani, FSRN, New Delhi.
Seattle May Day protest leads to 18 arrests
Following up on FSRN May Day coverage yesterday… A march in Seattle that started peacefully, ended with 17 protester arrests. FSRN's Mark Taylor-Canfield reports.

Thousands of demonstrators with labor unions, immigrant rights groups and other social justice organizations marched in Seattle on Wednesday. Although the main group was peaceful, about 100 to 200 protesters fought a moving battle with police. Officers used large amounts of pepper spray and flash bang grenades, and report protesters threw bottles, rocks, and metal pipes. Police arrested 18 for property damage and assault. Local news agencies say that their reporters were attacked by protesters, and several suffered from the effects of pepper spray. Wednesday's incidents have added to the ongoing controversy over police crowd control policies and anarchist tactics. Last year's events resulted in a federal grand jury, the jailing of four activists in solitary confinement, an independent review of Seattle Police Department actions, an internal investigation and the resignation of Police chief John Diaz. Mark Taylor-Canfield, FSRN, Seattle.
Obama Administration appeals Plan B ruling
The Obama Administration last night appealed a court order that would have made the morning after pill available over the counter to all women, regardless of age. The Justice Department argued the judge exceeded his authority in issuing the order. The Food and Drug Administration has lowered the age on Plan B to 15 instead of removing the limits entirely.
Obama taps top business leaders for Trade Representative and Commerce Secretary
President Obama announced his nominations for two of the remaining open cabinet positions today, tapping more candidates with strong ties to Wall Street and business interests. On Capitol Hill, FSRN's Anna Simonton reports.
The President nominated Michael Froman, a former Citigroup executive, to become the next US Trade Representative. If confirmed, Froman will play a key role in negotiating several sweeping trade agreements, including the Trans Atlantic Free Trade Agreement and the Trans Pacific Partnership. For Secretary of Commerce, President Obama nominated Penny Pritzker who fundraised hundreds of thousands of dollars for his White House campaigns, and personally donated more than $100,000 to his inauguration, according to the Center for Responsive Politics. "One of the reasons I'm proud to nominate them is they don't forget what matters. They know this is not just about growing balance sheets, it's about growing opportunity for people, it's about growing a sense of security for the middle class."  Pritzker is heir to the Hyatt Hotel fortune, and currently sits on the board. The company has long battled with labor unions. It's the target of a national boycott campaign citing a range of worker abuses, including the firing of a dishwasher in San Francisco who was unable to return to work three days after having a C-section. Anna Simonton, FSRN, Washington.
FEATURES
Attack on Washington, DC taxi driver raises concern about anti-Muslim violence after Boston bombings
A Muslim cab driver was attacked by a passenger outside Washington, DC this week in what civil and human rights groups are calling a hate crime. The assault adds to a growing list of violent acts against US Muslims in the wake of the Boston Marathon bombing, including an attack on a woman wearing a hijab in Massachusetts and the vandalism of a mosque in Oklahoma City. Though civil rights advocates have noted some positive signs of tolerance from elected officials and religious leaders, they're calling out lawmakers and other prominent figures who have denounced Islam and called for increased policing of Muslim communities. In Washington, FSRN's Alice Ollstein has more.
Guantanamo hunger strike nears three months, as force-feeding of prisoners expands
The hunger strike at the US-run Guantanamo prison approaches its third month. The US military says that 100 out of a total of 166 prisoners are participating, though lawyers who cite descriptions from clients say that number is even higher. Lt. Colonel Samuel House told FSRN that as of today 23 prisoners are being force-fed.  More than half of the prisoners at Guantanamo have been cleared for release years ago. President Barack Obama vowed once again this week to close the prison, saying Congress had blocked previous attempts. But critics say that there are concrete steps that President Obama can take now. For more, we're joined by Carlos Warner. He is an attorney with the Federal Public Defender of the Northern District of Ohio. He represents 11 Guantanamo prisoners.
In Pakistan, candidate Badama Zari, tribal and female, makes historic run for office
In Pakistan, violence has marked the weeks leading up to the election on May 11. Candidates and party supporters have been killed, and threats made to others. This election could mark the first time in Pakistan since 1947 that a democratically-elected government succeeds another.  It also will be historic for another reason. It also will be historic for another reason. One of the candidates, Badama Zari, is the first woman from a tribal area to run in an election. FSRN's Shaunnah Ray reads for our reporter Gabe Mathews, who met Zari at home in Bajaur.
Mumia Abu-Jamal: Immigration and freedom of movement
President Barack Obama is in Central America for a two-day trip. Today, he'll meet with Mexican President Enrique Pena Nieto. Tomorrow he'll attend a summit in Costa Rica. Speaking from Washington, DC before his departure, Obama outlined his goals for the visit.
OBAMA: In both instances I'm going to be working to deepen our economic and trade relationships across Latin America. Relationships that create jobs and growth here at home and offer our businesses growing markets where they can sell more American-made goods and services abroad.
Obama wants to double the number of U.S. exports by next year. Currently, Mexico is the second-largest buyer of U.S. goods, right behind Canada. Pena Nieto and Obama are expected to also discuss U.S. immigration policy, which remains a contentious topic for both countries. Mexican migration to the U.S. is lower now than it has been in 40 years. Yet, U.S. deportations of Mexican migrants have reached record highs under the Obama administration. Next week, Congress will resume work on the latest version of an immigration reform bill, sponsored by a bi-partisan group of senators. The bill would increase militarization along the border and would provide some of the 11 million undocumented workers living in the U.S. with a path to legalization. From Pennslyvania, former Death Row prisoner, Mumia Abu-Jamal brings us this commentary.
This message was written by Mumia Abu-Jamal for the Acción Migrante Campaign, which consists of a series of activities culminating in a march during President Barack Obama's visit to Mexico City on May 3.