Newscast for Monday, March 25, 2013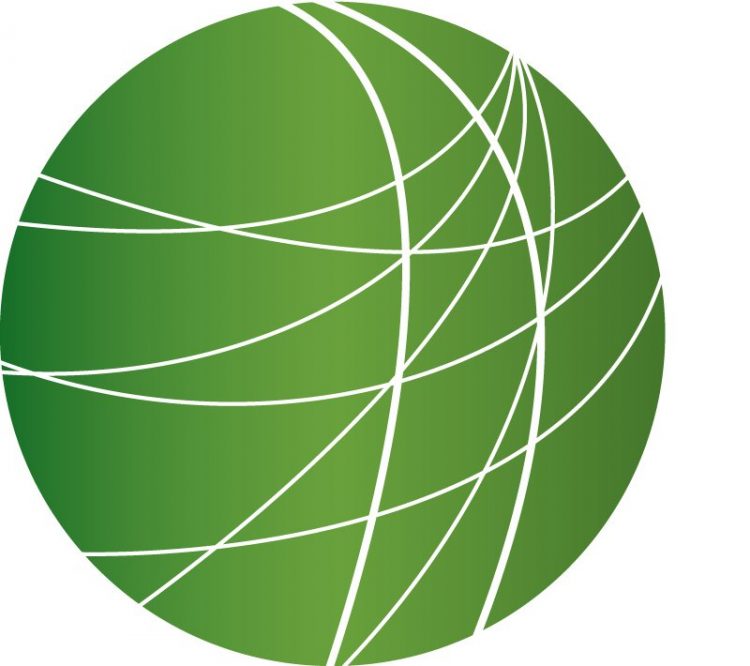 Communal violence in Myanmar displaces thousands, prompts calls for reconciliation
Myanmar's Rohingya refugees face dire conditions abroad, describe persecution at home
Amid scores of congressional amendments in budget deal, efforts to pave way for GMO crops, Keystone Pipeline
Guest workers at McDonald's call for labor protections after reporting wage abuse, intimidation
HEADLINES
Chaos continues after coup in Central African Republic; president flees to Cameroon
The president of the Central African Republic is in exile in Cameroon today, after a coup by the Seleka rebel coalition on Sunday.  The African Union suspended the country today and imposed sanctions. The United Nations has evacuated all non-essential staff from the country's capital, Bangui.  Electricity and water are still out in parts of the city, and chaos on the streets continues. One local man told Al Jazeera that human rights abuses prevail.
"They have cut our phone networks. They are killing us, raping us and looting. They are not allowing us to live.  And they have taken the state hostage."
Seleka fighters killed at least 13 South African soldiers Sunday. The rebels say President Francoise Bozize did not made good on a  January peace deal that called for their integration into the country's military and for South African troops to leave the country. Bozize, who himself took control in coup,  held power for the past 10 years.
Human rights atty Beatrice Mtetwa freed; EU lifts most sanctions against Zimbabwe interests
In Zimbabwe, police freed  influential human rights attorney Beatrice Mtetwa from jail a week after her arrest while representing four high level opposition members during the recent constitutional referendum.  Also today, the European Union lifted most sanctions on businesses and officials in the country. Garikai Chaunza reports from Harare.

President Robert Mugabe his wife Grace are among those who still face sanctions. The EU let embargoes stand against a total of ten individuals and entities like the Zimbabwe Defense Industries and the country's national diamond mining agency.
Deputy EU ambassador to Zimbabwe Carl Skau: "Those ten remaining on the list are key decision makers, and we look forward [to them] ensuring a peaceful and credible and transparent election."
Skau says the EU will lift the rest of the sanctions if the country holds an uncontested poll. Presidential elections are due this year.
The EU imposed sanctions on Mugabe's ZANU(PF) administration in 2002 following allegations of  flawed Presidential elections and human rights violations.  The move followed Mugabe's controversial land reform program which drove hundreds of white commercial farmers from their land without compensation. But Mugabe justified the move saying it was meant to address colonial land imbalances. Garikai Chaunza, FSRN, Harare.
Massive march in Buenos Aires in remembrance of  victims of Argentina's Dirty War
Tens of thousands of people gathered in central Buenos Aires Sunday afternoon for a National Day of Memory march. While the annual event honors victims of the Dirty War, this year participants brought attention to the country's controversial anti-terrorism law – which some say criminalizes dissent and continues dictatorship-like  policies.  Eilís O'Neill reports.

The march stretched more than a mile, covering the whole length of the Avenida de Mayo in front of the presidential palace. Participants came together to commemorate March 24, 1976, when the Argentine military overthrew a democratically-elected government and launched a seven-year dictatorship. One marcher, José Castillo of the Socialist Left, said it was  not just an historical commemoration.
"We think it's necessary to end yesterday's impunity – that is, the genocide carried out by the dictatorship. It's not true that everyone's been put on trial; there are a ton that haven't been. And we also need to end today's impunity – the new cases of human rights violations."
Among other things, protestors called for trials of the civilian accomplices of the military dictatorship and for justice for Mariano Ferreyra, a student leader and Workers' Party activist who was murdered at a political rally in October, 2010. Several indigenous rights activists also joined the march to demand that the government respect their rights to life and land.  Eilís O'Neill, FSRN, Buenos Aires.
Israel further restricts Gaza coast  fishing; fires at fisherman to keep them within limits
Israeli naval forces are enforcing a dramatically reduced fishing zone off the Gaza coast,  cutting the distance from shore that  fisherman can travel in half. Rami Almeghari has more.
Gaza fishermen are angry about the newly-imposed fishing restrictions. Over the weekend, Israeli naval vessels fired live ammunition at Gaza fishermen as they tried to sail out to deeper waters. Last week, Israel announced that in retaliation for recent rocket fire, they would reduce the area open for fishing off the Gaza coast. Fishermen would only be allowed to travel 3-nautical miles offshore, rather than the six miles agreed to in last November's Egypt-brokered ceasefire deal. Jamal Abu Watfa  is a 54-year-old fisherman.
"We fishermen have nothing to do with the security situation. I would like to say that such a decision is very repressive and would leave a great impact on the fishermen".
There are 2000 fishermen in the Gaza seaport alone. Last Thursday, a Gaza-based armed Salafist faction calling itself the council of Shura al Mujahideen, claimed responsibility for firing four rockets into Israel while US president Barak Obama was visiting the region. Israel held Hamas responsible. Hamas has called on Egyptian mediators to intervene. Rami Almeghari. FSRN, Gaza.
US High Court will take wider look at affirmative action; Justices to hear Prop 8 tomorrow
The US Supreme Court agreed today to broaden its look affirmative action. Next term, the Court will hear a challenge to a 2006 Michigan law approved by voters  that expanded a ban on racial preferences beyond education to government hiring and contracts. Tomorrow, justices will hear oral arguments on gay marriage as they take up California's Proposition 8 that defines marriage as between a man and a woman.  People have been sleeping in the snow outside the court for days, most of them holding places in line for high level attorneys and advocacy groups.
FEATURES
Communal violence in Myanmar displaces thousands, prompts calls for reconciliation
Human rights advocates are demanding an end to violence in central Myanmar, where dozens were killed, some burned to death, and a town left in ruins after violence erupted last week between Buddhists and Muslims. Video footage and photographs show burned out, gutted buildings and streets covered in piles of rubble.
Myanmar President Thein Sein sent troops to Meikhtila and declared a state of emergency. Thousands of Muslims were moved to a makeshift camp at a stadium where there was a shortage of basic supplies, including food.
Unrest continued in other towns over the weekend. According to Irrawaddy news, a mob burned nearly 60 buildings in Yamethin, about one hour south of Meikhtila. Most of the buildings were owned by Muslims. In several towns, mosques were torched.
The UN Secretary-General's Special Envoy Vijay Nambiar spoke Sunday after touring the affected areas.
"I have tried to stress to them that this should be seen as criminal action and it should not be converted into a major communal problem and that the communities must learn to live together."
Despite the extent of the violence, several news outlets quoted witnesses who said some Buddhists have also been displaced or have helped shelter and protect their Muslim neighbors. Ward leader Maung Maung spoke to Democratic Voice of Burma.
"I am really sad over what happened here because this is not just happening to one person. It's affecting us all. As a Buddhist, I don't want anybody to get hurt."
Last year, similar violence broke out in Rakhine state, western Myanmar killing dozens and displacing thousands. Some observers trace the violence against Muslims to an extreme Buddhist leader named Wirathu, who has called himself the "Burmese bin Laden" and who gives anti-Islam speeches. According to Rohingya Blogger, Wirathu leads a group of monks known as "969" which critics compare to neo-Nazism for their racist and nationalistic propaganda. Wirathu had been serving a prison sentence for his involvement in violence against Muslims a decade ago, but was released during the government's amnesty for prisoners last year.
Myanmar's Rohingya refugees face dire conditions abroad, describe persecution at home
Many of the Rohingya who have been forced to flee their homes are now living in crowded and dirty camps where skin infections, diarrhea and other ailments are common. Displaced people regularly seek refuge across the border, fleeing to neighboring countries including Thailand and Bangladesh, which already hosts several hundred thousand refugees and says it cannot take any more.  FSRN's Rebecca Henschke spoke to Rohingya refugees in Malaysia and brings us this story.
Amid scores of congressional amendments in budget deal, efforts to pave way for GMO crops, Keystone Pipeline
Early Saturday morning, the US Senate approved the 2014 budget after considering more than 100 amendments, few of them related to the spending bill. Lawmakers approved controversial measures authorizing the construction of the Keystone XL pipeline, banning the US from joining the international Arms Trade Treaty and protecting women's access to family planning services. They voted down measures that would have repealed the Affordable Care Act, prohibited some immigrants from receiving health care coverage, and required photo ID for voters in all federal elections.  Environmental and food safety advocates are raising concerns about a measure that could have a major impact on the future of genetically modified crops and animals. In Washington, FSRN's Alice Ollstein has more.
Guest workers at McDonald's call for labor protections after reporting wage abuse, intimidation
Guest workers at a Pennsylvania McDonald's joined with Chicago area workers to demand a meeting with the fast-food company after voicing concerns about working conditions. The workers are in the US under a State Department program that's drawn criticism in the past for poor working conditions at a Hershey's packing plant and a Walmart seafood supplier.
Workers describe what they say is sub-minimum wage pay, wage theft, overpriced substandard housing, and retaliation against students to suppress lawful complaints. McDonald's has said it is investigating the allegations and that the Pennsylvania franchisee has agreed to leave the McDonald's system.
Earlier today we spoke with one of the workers, 27-year-old Jorge Victor Rios from Argentina. He worked at the McDonald's near Harrisburg, Pennsylvania and was one of the first workers to raise concerns about conditions there. We also speak to Elizabeth Parisian, policy director for Stand Up! Chicago, and spokesperson for the Workers Organizing Committee of Chicago