Newscast for Thursday, September 5, 2013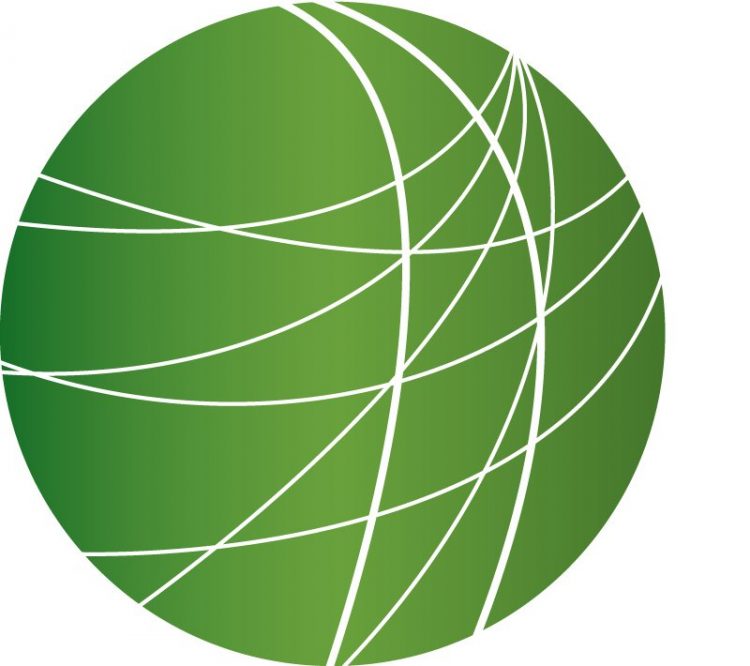 Protesters at G20 summit call for non-violent action in Syria, focus on human rights
Farmers' strike in Colombia highlights impact of free trade deal on local communities
Female soldiers in Israeli army describe military abuse in Palestinian territories
FCC to open more access to airwaves through low-powered radio
HEADLINES
California prisoner hunger strike suspended by organizers
A widespread prisoner hunger strike in California has been suspended after two months.  Organizers said in a statement they "deemed it to be in the best interest of our cause."  The strikers were pushing for an end to extended solitary confinement and group punishment in addition to other demands.  The Pelican Bay Hunger Strike organizing group said the decision was difficult to come to because the California Department of Corrections has not met most of their demands.  At its peak, organizers say about 30,000 prisoners were refusing meals in facilities across the state, official counts were lower.  Approximately 100 inmates continued to strike until the end.  Supporters held a rally in Oakland this morning to show continued solidarity with the inmates.
Wal-Mart worker protest retaliation across United States
Today, Wal-Mart workers in 15 cities across the US are gathering to protest low wages, poor working conditions, and alleged retaliation by the company against workers who participated in federally-protected strikes.  FSRN's Noelle Galos reports from Washington, DC.
Wal-Mart employees began walking off the job in protest last year, culminating in a Black Friday action that drew thousands of workers and their supporters.  But organizers say the multi-national company has retaliated.
Former Wal-Mark associate Tonya C., who asked that her last name be withheld because of an unrelated legal matter, was fired from her position at a Laurel, Maryland location.
"They retaliated against me and fired me illegally, to keep me from speaking and telling stories."
To date, Wal-Mart has denied that it behaved inappropriately.
In June, Wal-Mart workers gathered at the company headquarters in DC.  Protesters carried more than 180,000 petitions, but were blocked from entering the building, leading to a sit-in and the arrest of 10 people.
Organizers with OUR Wal-Mart are billing today's national action as the largest since Black Friday.  They say police arrested three workers in New York City this morning.  Noelle Galos, FSRN, Washington, DC.
Illegal campfire blamed for massive Rim Fire
Forest Service officials in California say the massive Rim Fire, which has burned nearly a quarter million acres around Yosemite National Park, was started by an escaped fire set illegally by a hunter.  The hunter's name has not been released.  Officials initially speculated the fire was started by marijuana growers, but that theory has now been dismissed.
Kenya moves to pull out of the International Criminal Court
Kenya's National Assembly today passed a motion that seeks to withdraw the country from the International Criminal Court. Kenya's president Uhuru Kenyatta and his deputy stand accused by the ICC of committing crimes against humanity after the 2007 elections. FSRN's John Bwakali reports from Nairobi.
The motion, which was passed in a special session of the National Assembly, comes just a few days before Kenya's deputy president William Ruto and a former radio presenter travel to The Hague for commencement of their trial.  President Kenyatta's trial will begin in November.
Opposition lawmakers like David Eseli boycotted the vote.
"We should not withdraw from the Rome statute.  Kenya cannot exist outside the realm of international law.  Kenya is not on trial."
The ruling coalition, however, insists that Kenya is a sovereign nation and that subjecting the president and his deputy to international prosecution is simply unacceptable.  On its part, the International Criminal Court has made it clear that even if Kenya withdraws from the ICC, the pending cases will still go on.  The motion still has to undergo further legislative action before taking effect.  John Bwakali, FSRN, Nairobi.
Indigenous activist taken by military police in Honduras
Indigenous, campesino, Garifuna and human rights organizations are denouncing state complicity in an escalation of violence in the Honduran countryside.  They say impunity reigns as corporations freely exploit Honduras' natural resources.  Organizers say today, the national police arrested a community leader without an arrest warrant.  FSRN's Tim Russo has more.
Early this morning, troops from the Honduran National Police burst into the home of Lenca indigenous community leader Desiderio Mendez, dragging him off at gunpoint. The Council for Popular and Indigenous Organizations of Honduras denounced the action as a kidnapping. The human rights group says Mendez is the primary witness in a case against the Honduran Military for the killing of Lenca leader Tomas Garcia earlier this summer.  Both men were protesting the installation of a hydroelectric project on Lenca lands in the western part of the country.
Further east in the Bajo Aguan region, more than 160 campesino families were forcibly displaced from the San Isidro Community earlier this week. Witnesses say approximately 500 soldiers violently evicted campesinos encamped on a long-disputed African palm farm. The campesinos have held legal ownership of the land since June 2012.
Another indigenous land rights advocate, Jose Maria Pineda, received a death threat nailed to her door on Tuesday.  Three Tolupan indigenous leaders working with Pineda in opposition to a mining project in Yoro, Honduras were gunned down at a roadblock on August 25th.
Human rights groups point to a building wave intimidation and violence against local communities who stand up to international natural resource projects in the country. Tim Russo, FSRN.
FEATURES
Protesters at G20 summit call for non-violent action in Syria, focus on human rights
Obama Administration officials and some congressional leaders continue to make the case for a US-backed military strike on Syria. But it's not clear they'll be able to win enough support from lawmakers when they return to Washington next week for a vote on the authorization of military force.
Speaking to reporters before a closed-door briefing today, Republican Senator Susan Collins of Maine said other options besides military action could be taken.
"This is not a choice between doing nothing and doing a military strike. There are other ways to put pressure on the Assad regime to isolate him that might be more effective and not involve the use of military action."
President Obama is also trying to win support for strikes from world leaders gathered at the G20 summit which opened today in St. Petersburg, Russia. But many want to continue using diplomatic means to avoid further bloodshed. UN Arab League Envoy to Syria Lakhdar Brahimi is also in St. Petersburg to gather support for international talks on Syria.
Outside the official G20 meeting, activists from around the world gathered for a counter summit to send a message from civil society about military strikes and ongoing human rights priorities. FSRN's Ekaterina Danilova reports.
Farmers' strike in Colombia highlights impact of free trade deal on local communities
A widespread farmers strike continues in Colombia, where during the past week protesters have blocked major highways and filled the streets of Bogota, the nation's capital. Farmers are calling for fundamental reforms in the country's agricultural policies, including the US-backed Free Trade Agreement that they say has had devastating effects for small-scale farmers and rural communities. The protests have drawn a military-backed response from the government. President Juan Manuel Santos called up thousands of troops to respond to the protests and, according to human rights groups and witnesses, security forces fired rubber bullets and tear gas on demonstrators.
For more, we're joined by Julia Duranti, with Witness for Peace. The group works in some of the hardest-hit regions for farmers in Colombia. She joins us from Bogota.
Female soldiers in Israeli army describe military abuse in Palestinian territories
In Israel, former female combatants in the Israeli army are speaking out about the military's policies in the occupied Palestinian territories. They are a part of the group of veterans called Breaking the Silence who document violations and abuse by the military, the heavy toll on Palestinians and the lasting impact on Israeli soldiers.  FSRN's Lena Odgaard files this report.
FCC to open more access to airwaves through low-powered radio
In the midst of increasing consolidation of big media, there's a new chance for local communities to bring their voices to the air.
This October, the Federal Communications Commission will begin accepting applications from around the country for local non-profits, schools, unions, First Nation tribes, religious groups and public safety organizations to own and operate their own low-powered radio stations. Media justice advocates say this unprecedented expansion of community radio will be a major step in addressing the consolidation of media and the lack of diversity in station ownership, and could give local artists and activists a place on the dial. In Washington, D.C., FSRN's Alice Ollstein reports.