Newscast for Monday, April 22, 2013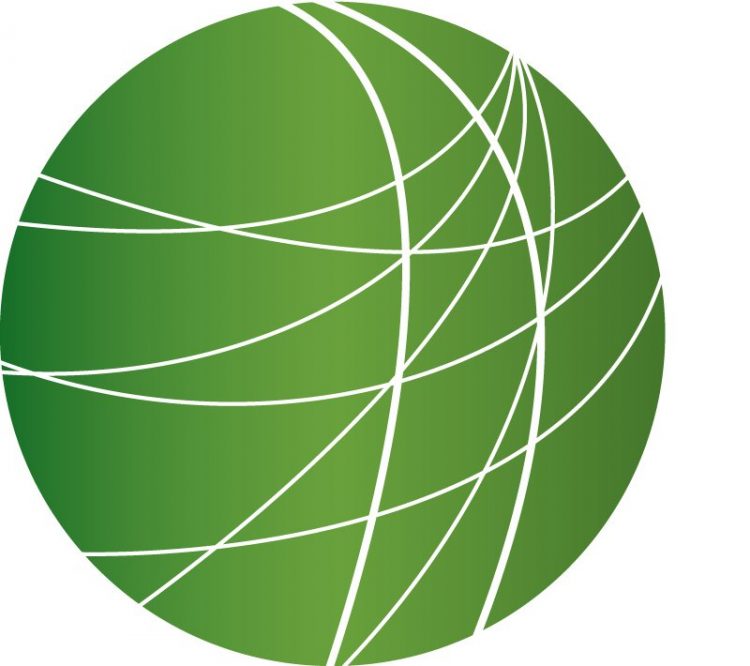 Boston bombing suspect charged as civil rights groups question handling of investigation
Rapid melting of ice sheet in Andes threatens region, local residents
As public comment period for Keystone XL Pipeline ends, residents voice concern, pledge more action
Judge in India orders reopening of investigation into decades-old killings of Sikhs in Delhi
HEADLINES
Rescuers in China's Sichuan province still trying to reach remote areas struck by 7.0 quake
Rescue efforts are ongoing in China today after a 7.0 earthquake Saturday in Sichuan Province. Survivors in outlying areas are still awaiting emergency shelter and rations, and anger is rising as help is slow to arrive. The death toll is up to almost 200, 11000 people were hurt. Many rural roads remain blocked after nearly 2000 aftershocks triggered landslides. Local officials say that about 17,000 families lost their homes, and many others are also sleeping outside, afraid that ongoing tremors may cause damaged structures to collapse.
Syrian activists say pro-government forces massacred hundreds of civilians near Damascus
In Syria, opposition activists say they discovered hundreds of dead bodies after fierce fighting in recent days near Damascus. Reports of the death toll range from at least 250 to more than 500. A statement from the Local Coordination Committees of Syria claims forces loyal to President Bashar al Assad killed 450 people in and around Damascus during the past six days. The group claims hundreds were civilians, massacred and burned after opposition fighters retreated. Syrian state media reports that government forces "inflicted heavy losses among terrorists." At a meeting of the Syrian opposition leadership in Istanbul yesterday, the Syrian National Coalition named a new leader after Ahmed Moaz al Khatib stepped down. Longtime dissident and prominent member of the Syrian Democratic People's party George Sabra will now serve as caretaker. Following the meeting, Secretary of State John Kerry announced that the US will double its support of non-lethal aid to $250 million dollars.
Researchers say chemicals used on marijuana crops has environmental and health consequences
While Earth Day celebrations were held around the world over the weekend, experts gathered in Northern California to examine the growing marijuana industry and the increased use of chemicals by growers. Many are pushing for increased research into the environmental and health consequences of using a product cultivated without regulation. FSRN's Eric Black reports.
In 2012, University of California Davis scientists did chemical tests on dead fishers, marmot-like animals whose habitat includes land often used for marijuana cultivation. Researchers found anti-coagulant rodenticides in 79% of the animals. Their report blamed the exposure on contaminated soil and irrigation lines resulting from illegal pot grows on California public lands.
But Pure Analytics Chief Scientist Samantha Miller sees another potential problem:
"In the cannabis laboratory world, they're not testing to see if rodenticides…things like that…mammalian poisons…are being pulled up into the plants. And so I think, as an industry, that's another interesting area that we need to start to look at with the widespread use of these things."
Growers feel compelled to use the dangerous substances, according to Miller, because marijuana prohibition prevents them from buying conventional crop insurance. An April Pew Research Poll showed 52% of Americans now support marijuana legalization. Six US Representatives introduced a bill last week that would require the federal government to respect state marijuana laws. Eric Black, FSRN, Arcata, California.
Protests in India following rape of 5 year-old continues; more rapes of children reported
Massive protests against police continue in India's capital New Delhi following the rape of a five-year- old girl last week. Bismillah Geelani reports.
The rape victim is just five, and according to the parents had gone out to play when she was abducted. The child's parents sought help from police, who did not file a missing persons report. Her family found her two days later, locked up in a neighbor's house. A medical examination confirmed rape and severe injuries to her genitals. The victim's parents say that police later offered them a bribe to stay silent after they discovered what happened to the child.
Protests over the incident continued across the capital for the 4th day today. The anger is directed at the police.
Ranjana Kumari is one of the protesters demanding immediate removal of the Delhi Police Commissioner.
"There's no fear, it's not stopping somehow we are seeing insensitivity of the police, they have just closed their minds and this is not going to be acceptable at all."
India recently introduced a harsh law to deal with the rising cases of sexual crimes against women. The government has also taken several other measures for women's safety following public outcry over the last year's gang rape of a young woman in Delhi. But the incidents of sexual assaults have dramatically increased since. Nearly 400 hundred such cases have been reported since January this year in Delhi alone. Bismillah Geelani, FSRN, New Delhi.
Nearly 200 dead in fighting between Nigerian militants and military; many are civilians
Nearly 200 people are dead in northeast Nigeria after fighting between the military and Boko Haram militants. Samuel Okocha reports from Lagos.
On Sunday, more than 185 people were found dead, many of them civilians, killed in fighting between the military and Boko Haram. The fighting began on Friday in Baga, a fishing community in the north east Nigerian state of Borno. Soldiers surrounded a mosque where they suspected members of the radical Islamic extremist sect Boko Haram were housed.
Military authorities say the extremists fired heavy machine guns and rocket-propelled grenades, and used civilians as human shields. During the hours-long assault that followed, fires destroyed whole swaths of the town.
The latest incident comes as the Nigerian government considers offering an amnesty deal to extremist fighters. Boko Haram, which means "Western education is sinful" wants its imprisoned members freed and a strict application of Shariah law in Nigeria. Samuel Okocha, FSRN, Lagos.
FEATURES
Boston bombing suspect charged as civil rights groups question handling of investigation
Federal officials charged Boston Marathon bombing suspect Dzhokhar Tsarnaev today with "conspiring to use a weapon of mass destruction against persons and property in the U.S. resulting in death." The FBI reports that Tsarnaev remains in serious condition in the Intensive Care Unit at Beth Israel Deaconess Medical Center after the nearly 20-hour manhunt that led to his capture in Watertown Friday night. Though several lawmakers are calling for the suspect to be held and interrogated as an "enemy combatant,"  the White House announced Monday that he will be tried in civilian court. However, he was not read his Miranda rights, which the White House said is justified through the public safety exception to the law. Civil liberties groups are speaking out against this decision, saying violent attacks are not an excuse to erode Constitutional rights. In Washington, FSRN's Alice Ollstein has more.
Rapid melting of ice sheet in Andes threatens region, local residents
More evidence is showing that the world's changing temperatures are also prompting record ice melt, putting at risk large ice sheets. Though much of the current focus has been on glaciers in Greenland and the Arctic, scientists are finding that glaciers high in the mountains, such as in the Himalayas and the Andes, are also receding.
A study published this month in Science Magazine documents the rapid changes in an ice cap high in the Andes in Peru, where ice that took 1,600 years to form has melted in just the past 25 years, threatening local communities and putting at risk vital water sources for the region.
For more, FSRN spoke with Lonnie Thompson, a glaciologist at Ohio State University and lead author of the report  in Science Magazine. He began by describing why the ice cap, called Quelccaya, is significant.
As public comment period for Keystone XL Pipeline ends, residents voice concern, pledge more action
Today is Earth Day and it is also the final day for public comment on the Keystone XL pipeline. Across the country, opponents have been rallying, carrying out civil disobedience and trying to educate the public on the dangers of the nearly 900-mile long pipeline. As the pipeline will carry tar sands oil from Canada to the Gulf Coast, many are pointing out the difficulties of cleaning up the spill that happened last month in Mayflower, Arkansas and another spill nearly three years ago in Kalamazoo, Michigan that's still being cleaned up. On a conference call today, Becky Bond with CREDO Action, said more than 60,000 people have signed a pledge to engage in peaceful acts of civil disobedience to stop the pipeline.
"These are people who have been absolutely inspired by the amazing work done by activists along the pipeline route, organized by the Tarsands Blockade, who are not only risking arrests but are really putting their bodies at risk by chaining themselves to machinery and stopping construction on the pipeline as it goes."
Activists carried out civil disobedience in Oklahoma today at a construction site for the southern portion of the Keystone pipeline. 61-year-old Iowa resident Alec Johnson was locked to construction equipment to help stall work of the pipeline. He called on others to also take a stand against the pipeline.
"This is not about me, I'm just some old fellow. This is about the most important moment in human history. If we don't start leaving this stuff in the ground, we don't stop this pipeline, this pipeline gets built, it's going to be game over for my children, your children, everybody's children. That is intolerable, that is unacceptable. So all the parents out there, this is what you need to do to defend your children. It's not going to be easy, it is going to require sacrifices, but it absolutely has to be done and that's why I'm here."
Activists reported that Johnson was extracted from the machine this morning and arrested. Many have also criticized federal officials for only holding one public hearing on this latest environmental report. It took place last week, in Grand Island, Nebraska. Some advocates of the pipeline, including representatives of the Nebraska Chamber of Commerce, pipeline workers and Transcanada itself, testified in support of the project. But many there were opposed. High school student Helan Winston used spoken word to convey her message.
While many at the hearing were Nebraska residents, Goldman environmental prize-winner Hilton Kelley travelled from Port Arthur, Texas to share his experiences fighting for the health and well-being of communities living near Gulf Coast petrochemical companies.
Today is the last day to submit public comment, which can be done by emailing keystonecomments@state.gov. Environmental groups reported that more than one million comments have been sent to the State Department so far, and urged the department to extend the comment period.
Judge in India orders reopening of investigation into decades-old killings of Sikhs in Delhi
In a case that has spanned decades and international borders, a judge in India has ordered the reopening of a probe into a senior politician's connection to killings of Sikhs more than 25 years ago in Delhi. The court has also directed the investigating authorities to take testimonies of three witnesses who now live in the United States. But the witnesses say they have no confidence in the investigating agency, the Central Bureau of Investigation. FSRN's Salim Rizvi has more.