Newscast for Thursday, March 21, 2013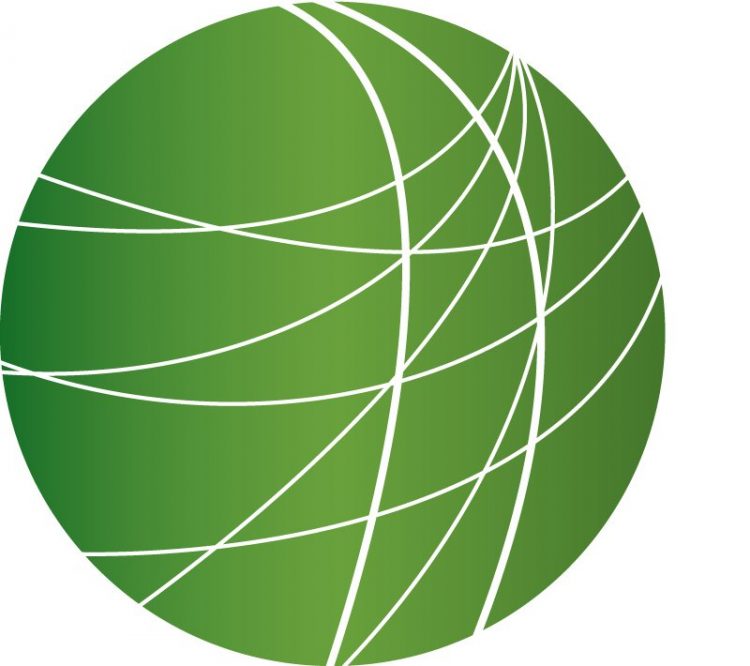 President Obama recognizes Palestinians' right to be free "in their own land" as Abbas presses for end to settlements
Progress in Mideast peace process depends on change within Israel, human rights groups say
Activists target companies set to profit from Keystone XL Pipeline as Ryan budget moves forward in House
Argentina passes domestic workers law, adding protections after long fight
HEADLINES
Indian parliament passes sexual assault law after public outcry
The Indian parliament today approved new anti-rape legislation to tackle the high incidence of sexual violence against women. The new law comes in response to national outrage over the gang rape of a 23-year old woman in New Delhi last year. FSRN's Bismillah Geelani reports.

The upper house of the Parliament passed the Criminal Law amendment, but only after the lower chamber diluted some of its provisions. Lawmakers took out changes that would have required life imprisonment for acid attacks and lowering the age of sexual consent from 18 to 16. Contrary to popular demand, the law proposes death penalty for rape only in cases involving extreme violence. In all other cases the punishment is 20 years in prison. The law also suggests specific punishments for crimes like stalking and voyeurism, and seeks to improve enforcement by requiring police to open a case when an assault is reported. The legislation draws hugely on the recommendations of a government panel set up in response to public outcry over last year's Delhi gang rape. It however ignores some of the panel's key recommendations, including the one criminalizing marital rape. Bismillah Geelani, FSRN, New Delhi.
Russian NGOs experiencing broad government crackdown
Russian officials have been conducting an unprecedented wave of investigations over the past few weeks, involving hundreds of nongovernmental organizations. Some NGOs say the government is targeting them because they receive financing from abroad. Today a human rights group in Moscow with ties to USAID became the latest target. FSRN's Ekaterina Danilova reports.
Government officials made a surprise visit today to the international human rights organization Memorial. Yulia Klimova, the group's press secretary, said the officials demanded to see their financial and incorporation documents.
"We can't say why there is suddenly a necessity for these unplanned inspections. It's probably connected with the law on NGOs as foreign agents – it's the first reason that comes to mind."
Under the law that went into effect last November, Russian NGOs that receive support from abroad must register as foreign agents. Memorial and several other groups are refusing to register. Today the Presidential Human Rights Council appealed to the General Prosecutor, asking him to explain the investigation. Ekaterina Danilova, FSRN, Russia.
Canadian lawmakers offer federal protections for transgender people
Canadian lawmakers passed a bill last night to formally include transgender people for the first time in federal human rights protections.  FSRN's Aaron Lakoff has the story from Montreal.
The bill passed the House of Commons Wednesday night in a 149 to 137 vote. The legislation adds transgender people to the Canadian Human Rights Act and Criminal Code, which offers protections against discrimination. The bill gained support from 18 members of the ruling Conservative party, but Canadian Prime Minister Stephen Harper voted against it. The organization Queer Ontario hailed the passage as a step in the right direction, but expressed concerns that the phrase "gender expression" had been dropped from the original legislation. Organizers say they would like to see broad legal protections for all forms of gender expression. Aaron Lakoff, FSRN, Montreal.
Judge blocks Georgia immigration provision as lawmakers look to expand reach
A federal judge in Georgia has issued a permanent injunction blocking part of the state's controversial, Arizona-inspired immigration law. The judge ruled Wednesday a provision that punishes people who knowingly transport or harbor undocumented immigrants is preempted by federal law.  Despite this, lawmakers in Georgia are considering a measure to expand the reach of the state's immigration law, by denying many immigrants access to utilities, marriage certificates, and municipal buildings requiring ID, according to the Georgia ACLU. The bill passed the state House on Monday. Today civil rights advocates, faith leaders and state lawmakers held a press conference outside the capitol in Atlanta, announcing their opposition to the legislation.
NY court to decide local community authority to ban fracking
An appeals court in New York is hearing a case today concerning the authority of municipalities to restrict oil and gas drilling. Several communities in the state are embroiled in the controversy over fracking, and more than 50 towns have banned the practice, according to the AP.  The rural town of Dryden passed a zoning ordinance in 2011 prohibiting oil and gas drilling. An oil company sued, saying the state's Department of Environmental Conservation has the authority to make the decision, not the community. Town Supervisor Mary Ann Sumner says Dryden residents are concerned about the water and the environment.
"Do we have that choice or will we leave it to people in corporate offices thousands of miles away who know nothing about our lifestyle?"
Initially, a judge ruled in the town's favor, but the ruling is being appealed by a Norway-based oil company. Harvard Law School's Shaun Goho says the court's ruling won't be binding on other states in a strict legal sense, but could set a marker.
"There are real, local concerns at stake here, not just regarding the local impacts of fracking but also about local governments' interest in protecting their traditional zoning powers. And in that sense, cities and towns all across the country will be watching the outcome of this case."
The Appellate Division is expected to hand down a decision in late April or May.
FEATURES
President Obama recognizes Palestinians' right to be free "in their own land" as Abbas presses for end to settlements
President Obama continued his Mideast trip today, with public addresses in both Israel and the West Bank. In Ramallah, during a joint press conference with Palestinian President Mahmoud Abbas, Obama said Palestinians deserve an end to the occupation and a state of their own.
"If given the chance, one thing that I've very certain of is Palestinians have the talent, the drive, and the courage to succeed in their own state. I think of the villages that hold peaceful protests because they understand the moral force of non-violence; I think of the importance Palestinians families place on education; I think of the entrepreneurs determined to create something new, like the young Palestinian woman I met at the entrepreneurship summit that I hosted who wants to build recreation centers for Palestinian youth. I think of the aspirations of that so many young Palestinians have for their future, which is why I look forward to meeting with some of them right after we conclude this press conference. That's why we can't give up."
On the streets of Ramallah and other West Bank cities, some Palestinians continued protesting Obama's visit. Many say the US government should come out more strongly against Israel's human rights abuses, as well as settlement expansion, especially the area known as E-1, which would divide the West Bank. At the press conference, Abbas was resolute that settlement expansion must end before negotiations of a two-state solution.
"Regarding the issue of settlements, it is not only our perception that settlements are illegal but it is a global perspective. Everybody considers settlements not only a hurdle but even more than a hurdle towards a two-state solution."
Shortly after, in Jerusalem, President Obama addressed university students at the International Convention Center. Outside of an interruption by a heckler, the crowd of mostly young Israelis enthusiastically responded to Obama's statements about the US friendship with Israel and to his emphasis on "Palestinian people's right to self-determination and justice."
"Palestinians have a right to be a free people in their own land. I'm going off script here for a second, but before I came here I met with a group of young Palestinians from the age of 15 to 22 and talking to them, they weren't that different from my daughters. They weren't that different than your daughters, or your sons. I honestly believe that if any Israeli parent sat down with those kids, they'd say, "I want these kids to succeed, I want them to prosper, I want them to have the opportunities just like my kids do." I believe that is what Israeli parents would want for these kids if they had the chance to listen to them and talk to them. I believe that (applause)."
Obama also told the crowd that political leaders will never take risks if people do not push them to take some risks.
Progress in Mideast peace process depends on change within Israel, human rights groups say
Despite the high-profile visit by President Obama, many human rights groups say a change to Israel's policies toward the occupied territories, from the arrest and treatment of detainees to moving the peace process forward, must come from within the country. For more, we're joined by Hadas Ziv, public outreach director for Physicians for Human Rights in Israel. That's a non-governmental, nonprofit group that provides medical and humanitarian assistance to detainees and refugees. Hadas Ziv joins us from Tel Aviv.
Activists target companies set to profit from Keystone XL Pipeline as Ryan budget moves forward in House
The House of Representatives narrowly passed the Paul Ryan budget today, despite every Democrat and ten Republicans voting against it. The plan converts Medicare to a voucher program and cuts trillions of dollars of government spending. It also seeks to approve the Keystone XL pipeline. But environmental activists have been mobilizing this week against the cross country tar sands pipeline, targeting the companies who are bankrolling the project and are set to profit from its construction. FSRN's Alice Ollstein has more.
Argentina passes domestic workers law, adding protections after long fight
Seventeen percent of all employed women in Argentina are domestic workers, according to the country's Ministry of Labor. Like domestic workers in the U.S. and other countries, many of them suffer from harsh working conditions. Those include low wages, long hours, and no paid maternity leave or compensation for workplace accidents. But their situation is about to change: across Argentina, they unionized and lobbied national legislators, who just passed a law that will afford them greater protection. From Buenos Aires, FSRN's Eilís O'Neill has more.