Newscast for Tuesday, June 25, 2013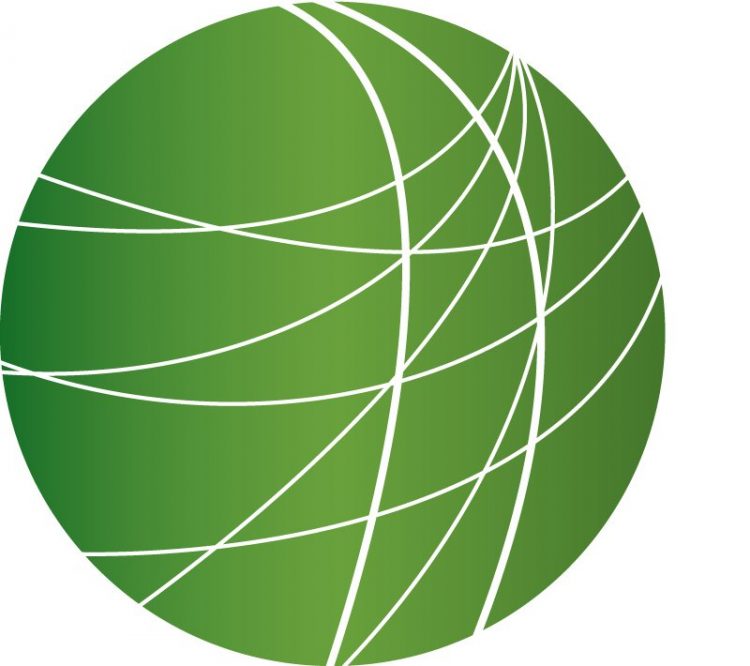 Supreme Court strikes down key part of Voting Rights Act
Obama outlines cuts to carbon emissions, investment in renewable energy and natural gas development as part of climate change plan
Congress advances amendment on border militarization in immigration legislation
Florida governor on pace for record number of executions, spurred on by new law
HEADLINES
Bombings kill more than 30 civilians in Iraq
Three bombing attacks killed more than 30 people across Iraq Tuesday as the security situation in the country descends into another cycle of sectarian violence. The New York Times reports the deadliest attack killed 16 people and wounded more than 50 as Shiites protested insecurity with a highway blockade in the Salahuddin province. More than 40 people died in bombings across Iraq on Monday.
Gold mine collapse kills 37 in Central African Republic
The president of the Central African Republic has declared three days of national mourning in the wake of a gold mine collapse which killed at least 37 workers. The underground pit collapsed under heavy rains Sunday with workers trapped inside. At least 10 injured miners have been rescued alive but an unknown number remain trapped underground, meaning the death toll could increase.
Demonstrations continue in Turkey, policeman responsible for protester's death released
Demonstrators are gathering in cities across Turkey to protest the release of a police officer who shot and killed a protester in Ankara earlier this month. This comes as tensions between protestors and police continue in political unrest across the country. FSRN's Jacob Resneck reports.
News footage from June first in Ankara captured a police officer firing his weapon three times in close quarters with unarmed demonstrators who were punching and kicking at riot police. One of those shots hit 26-year-old Ethem Sarisülük in the head. He died in a hospital two weeks later. On Monday, prosecutors ruled that the officer acted in self-defense and released him pending trial. That's sparked outrage by family members and many who have decried police's heavy handed tactics used on even peaceful assemblies. Now organizers are using social media to call people out into the streets in a dozen major cities across Turkey this evening to protest the court's action. Turkey's Prime Minister Recep Tayyip Erdogan continues to defend police tactics and has dismissed the protests over his perceived autocratic rule as illegitimate. Turkey's Interior Ministry estimates about 2.5 million people have taken part in demonstrations since May 31. Doctors groups say about 5,000 have been injured and at least four have died – including one policeman. Jacob Resneck, FSRN, Istanbul.
Scheduled destruction of surveillance files delayed in Georgia
In a follow-up to a story on Friday, the Republic of Georgia has delayed the scheduled destruction of an archive of audio and video tapes containing scenes of private life of several individuals, including public figures. Interior Minister Irakli Garibashvili said that media, civil society and foreign diplomats need to know more about the files before they are destroyed. According to Garibashvili, a previous administration compiled the files through illegal surveillance.
Two Senators call on NSA chief to correct "inaccurate" public statement
Senators Ron Wyden and Mark Udall are calling on NSA Director, General Keith Alexander to correct what they say is a significant inaccuracy published in a recently released fact sheet on the agency's surveillance authorities under section 702 of the Foreign Intelligence Surveillance Act. In their joint letter, the senators wrote the inaccuracy is "significant, as it portrays protections for Americans' privacy as being significantly stronger than they actually are". The two members of the Senate Intelligence Committee cited the inaccuracy itself in a classified attachment. This afternoon, the fact sheet was no longer available on the NSA website.
Battle for reproductive rights underway in the Texas Legislature
A fight over the future of access to abortion in Texas is currently underway – and down to the wire – in the final day of the current session of the Texas legislature. FSRN's Teddy Wilson has more.
Democratic State Sen. Wendy Davis took to the floor of the Texas Senate this afternoon to attempt a Texas style filibuster to prevent the passage of regulations to restrict access to abortions in the state. This comes after the House passed the bill in a pre-dawn vote Monday, witnessed from the gallery by hundreds of protesters. Senate Bill 5 would place new strict regulations on clinics that provide abortions, requiring them to meet state ambulatory surgical center standards. If passed, the legislation would reduce the number of abortion clinics in Texas from around 40 to about five. Additionally, the legislation would ban all abortions after 20 weeks of gestation. The 30-day special session of the legislature that was called by Gov. Rick Perry ends tonight at midnight. Davis has vowed to continue speaking throughout the day and into the evening to prevent passage of the legislation. Teddy Wilson, FSRN, College Station.
FEATURES
Supreme Court strikes down key part of Voting Rights Act
Today, the US Supreme Court struck down a key piece of the Voting Rights Act of 1965. In a narrow 5 to 4 ruling, the court said Congress must come up with a new formula to determine which states need federal pre-clearance for their voting laws, because the old one, based on a history of voter suppression, is unconstitutional. Legal and civil rights groups say the decision will put voters of color at risk of disenfranchisement. FSRN's Alice Ollstein was at the Supreme Court this morning and brings us this report.
In addition to the ruling on the Voting Rights Act, the Supreme Court also released opinions on other cases. In Koontz v. St. Johns River Water Management District, the Court ruled to give property owners more power to challenge local environmental and land-use laws. The plaintiff was a Florida landowner who planned construction that his town's water board said would destroy a local wetland. The Justices also ruled 5 to 4 for the adoptive parents in a unique child custody dispute, saying the biological father of the baby can't claim his rights were violated under the Indian Child Welfare Act. That law says children from Native American families cannot be removed against the will of the parents, but since the adoption was initiated by the biological mother, and the biological father provided no support during the pregnancy, the majority said it did not apply to this case.
Obama outlines cuts to carbon emissions, investment in renewable energy and natural gas development as part of climate change plan
Today, President Barack Obama outlined a climate action plan that aims to reduce carbon emission from the US, increase investment in renewable energy sources and improve infrastructure to help American cities respond to climate change. Speaking at Georgetown University, President Obama said he would take executive action to come up with a national standard for carbon cuts.
President Obama's announcement comes five years into his presidency, a time during which Congress has failed to pass a comprehensive plan on climate change and the US has repeatedly been criticized for playing a diminished role in international climate change negotiations. The president called on the all nations to work toward a flexible and inclusive climate change agreement, but he also directed his remarks to a controversial domestic project: the Keystone XL Pipeline, which is under review at the State Department.
At the same time President Obama continued his push for expanding natural gas, despite concern about the health and environmental impacts of hyrdraulic fracturing.
For more on the president's climate action plan, we're joined by Rachel Cleetus, senior climate economist at the Union of Concerned Scientists.
Congress advances amendment on border militarization in immigration legislation
Lawmakers in the US Senate continued debate on the massive immigration overhaul bill today, after advancing an amendment from Senators Bob Corker and John Hoeven to increase militarization of the border Monday night. Many conservatives have long insisted that they won't support a bill that offers a path to citizenship for undocumented immigrants unless it also includes drastic security measures. The amendment's provisions, including doubling border patrol agents to 40,000, adding more surveillance drones, and expanding the border fence by hundreds of miles, would cost an estimated $46 billion dollars. While that spending might enrich private contractors hired by the government, Vermont Senator Patrick Leahy advised his colleagues to consider the original goals of immigration reform.
"Immigration is about more than border security. It is about more than politics. It is about the lives and hopes and dreams of human beings, of human beings. It is about those who go on to do great things in America. It is about American communities that benefit from immigration. That has been our history. It should also be our future."
When the amendment was unveiled late last week, Leahy called it a "Christmas wish list for Halliburton" and pointed out the irony of lawmakers citing fiscal austerity during discussions of social programs, but omitting that concern from this debate. Leahy, however, along with every other Democrat present voted to proceed on the amendment. Residents of border communities are also against the so called "border surge." At a small protest in front of Tucson's El Tiradito shrine on Monday, residents raised concerns about the bill leading to more border deaths. Families of people killed or beaten by border agents sent a video message to lawmakers asking them to require border patrol agents wear lapel cameras in order to reduce attacks. Two who spoke are Valentin Tachiquin, whose daughter, Valeria Tachiquin, was shot and killed by a Border Patrol agent in Chula Vista last September, and Shena Gutierrez, wife of Jose Gutierrez who was beaten into a coma by border guards in 2011.
Activists with GETEqual, an LGBT rights group, also conducted a sit-in at Senator Marco Rubio's office in Tampa, Florida today. They say he's "on the wrong side of history" in his opposition to a provision that would provide protections for bi-national same-sex couples.
Florida governor on pace for record number of executions, spurred on by new law
Florida Governor Rick Scott is poised to execute more people in one term than any of his recent predecessors based on a new law that goes into effect July 1st that speeds up the death penalty process. As FSRN's Janelle Irwin reports, the law also makes it legal for the state to destroy case records as soon as 60-days after an execution has taken place.