Newscast for Friday, September 13, 2013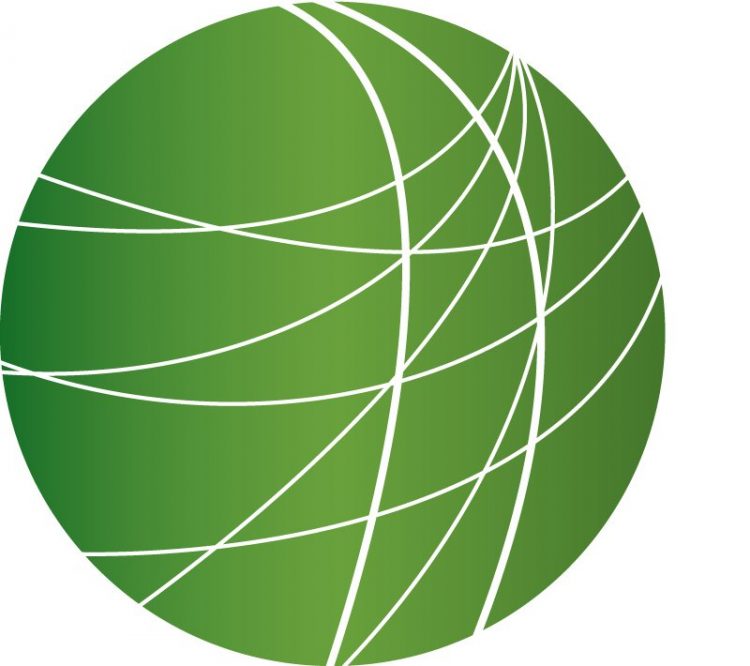 Syrians protest in cities amid ongoing violence as US, Russia meet in Geneva over chemical weapons
Advocacy groups outline steps toward peace in Syria: stop arms flow, refer crimes to international court
Lawmakers seek narrow definition of journalism in Senate debate over media shield law
California bill to regulate hydraulic fracking draws criticism from industry and environmentalists
HEADLINES
West Papuan Freedom Flotilla conducts cultural ceremony with indigenous elders
A Freedom Flotilla that sailed from Australia  to the occupied territory of West Papua has entered Indonesian waters and secretly rendezvoused with indigenous elders. FSRN's Rachael Bongiorno reports from Melbourne, Australia.
An Australian aboriginal elder delivered sacred water and ashes to West Papuan leaders in a cultural ceremony conducted secretly at an undisclosed location inside Indonesia's maritime border. The exchange completes a key cultural component of their 5000 kilometer land and sea journey. Despite continued threats from the Indonesian military for entering their territory without proper permission, crew member, Izzy Brown says they remain resolute to continue the TREK and seek dialogue with the Indonesian authorities.
"So far we haven't seen any sign of the Indonesian military we have attempted to contact them several times today but to no avail."
Brown says the flotilla aims to draw international attention to the West Papuan's 50 year long struggle for freedom and justice under Indonesian military occupation. According to founder of International lawyers for West Papua, Jennifer Robinson, around half a million Papuans have been killed since Indonesia took control in 1962.  The flotilla is scheduled to arrive in the West Papuan town of Merauke by Saturday. Rachael Bongiorno, FSRN, Melbourne.
Ten thousands people displaced in Philippines; fighting continues
Fighting continued for a fifth day today in the Philippines, and more than 10,000 people have been displaced by the violence. Madonna Virola has details.
Fear and insecurity has gripped Zamboanga City in the southern Philippines, where guerrillas opposed to peace talks have battled government troops all week. The militants released Catholic priest Michael Ufana today, demanding their safe passage out of Zamboanga. But streets remain deserted, as tanks pursue the rebels who use human shields to assure their safety. The military said at least 18 people have been killed and dozens of others wounded. More than10,000 residents are internally displaced, many of them forcibly evacuated to the stadium, schools and churches. The Moro National Liberation Front or MNLF refuses to join peace talks which the Moro Islamic Liberation Front entered with the government last year to negotiate an expanded autonomous region by 2016, saying that goal violates a 1996 peace agreement. The government denies this as it pursues an end to the insurgency that has killed some 150,000 people in the south of the mainly catholic nation. Madonna Virola, FSRN, Calapan City, Philippines.
California lawmakers work late; no limits on ammo magazines but other bills head to Governor
In California, the state legislature couldn't get either a gun control or  an anti-discrimination measure passed last night, but they did send a few bills on to the Governor. Cameron Jones has more.
Lawmakers in Sacramento worked late last night debating bills in order to get home before sundown tonight to celebrate Yom Kippur.  So far, approved legislation sent to Governor Jerry brown's desk include a bill that would raise the California minimum wage to $10 an hour, one of the highest in the nation. The governor is expected to sign the measure.  Another, the domestic workers bill, would close loop-holes in labor laws that exclude domestic workers from some protections granted to most other workers. The governor once vetoed a broader version of the bill. also headed to the governor's desk are measures that would grant driver's licenses to undocumented immigrants, address prison overcrowding and put limits on hydraulic fracturing,– or fracking, for oil and gas.  But lawmakers did not approve a ban on ammunition magazines that hold more than ten bullets. They also stalled an anti-discrimination bill that would take away the boy scouts' tax-exempt status because of its refusal to allow gay troop leaders. Cameron Jones, FSRN, Berkeley.
We'll have more on California's anti-fracking bill later in the newscast.
Flash floods in Colorado isolate mountain towns; at least two dead
In Colorado, at least two people are dead and hundreds isolated in mountain towns as a massive a batters the region. FSRN's Jim Pullen reports.
Up to 15 inches of rain have fallen over the past few days across the north Front Range foothills and more rain is expected today. Fire scarred mountain sides contributed to the flooding and debris flows. Flash floods have swept away houses and caused thousands of people to be evacuated in the city of Boulder. National Guard units are evacuating the entire town the town of Lyons, which has been cutoff and has no potable water.  And the mountain town of Jamestown is also cut off, with only radio contact. Helicopter crews are awaiting better weather conditions to deliver food and water. David Barjenbruch is a meteorologist from the National Weather Service in Boulder.
"Normally we can get flash flooding with very localized reports of eight to ten inch rainfall amounts but the widespread nature of this heavy rain event is what I would call unprecedented at this point."
County and city officials are asking people to stay off the roads to allow access for emergency responders. People are being asked not to enter the city of Boulder. Shelters are in place and being opened as necessary. Jim Pullen, FSRN, Boulder.
FEATURES
Syrians protest in cities amid ongoing violence as US, Russia meet in Geneva over chemical weapons
In Syria today, aerial attacks and shelling continued in parts of Damascus, Deir Ezzor, Homs and other areas of the country. But some Syrians came out into the streets for protests. In a video posted online by Shaam News, a small column of protesters march through the streets of Homs, chanting and waving opposition flags. Protesters also marched in Idlib and Damascus. Also today, new evidence emerged about what human rights groups are calling one of the deadliest mass executions in the conflict. According to eyewitness testimony gathered by Human Rights Watch, nearly 250 people in the towns of al Bayda and Baniyas were executed by Syrian and pro-government forces in May of this year. The killings took place on May 2nd and 3rd after clashes between opposition fighters and pro-government forces. Victims included 23 women and 14 children, including infants, according to Human Rights Watch. Nadim Houry, deputy director for Middle East and North Africa at Human Rights Watch, said survivors detailed how the killings took place.
"Once these government forces and their allied militias entered the village, we documented a pattern that would unfold in most neighborhoods of al Bayda. They entered homes, separated men from the women and then proceeded to execute many of the men, either in their apartments or by taking them to small gathering points in each neighborhood."
Human Rights Watch said the coordination of the executions suggests that the killings were sanctioned at high levels in the Syrian government. A report from the UN's Commission of Inquiry on Syria has found violations by all sides of the conflict, saying that there is evidence that both the government of Bashar al Assad and anti-government forces have targeted hospitals, medical personnel and ambulances, making it especially hard to get service to the sick and wounded. More than 100,000 people have been killed during the more than two and a half years of fighting. Some six million have been driven from their homes. International efforts to avert a possible US-led military strike in Syria continued in Geneva today, with talks that included US Secretary of State John Kerry, his Russian counterpart Sergey Lavrov and UN-Arab League Joint Envoy Lakhdar Brahimi. Speaking briefly today from Geneva, Kerry offered few details on the diplomatic negotiations, but said there was still work to do.
"We both agreed to do that homework and meet again in New York around the time of the UN General Assembly, around the 28th, in order to see if it is possible then to find a date for that conference, much of which will obviously depend on the capacity to have success here in the next day, hours, days, on the subject of the chemical weapons."
Russian Foreign Minister Sergey Lavrov called the meeting "useful" and said the next step would be to decide how to move forward with enforcing the chemical weapons agreement. The United Nations confirmed Thursday that Syria had submitted documents to join the international treaty, which bans chemical weapons use. Syrian President Bashar al Assad said he would reveal information about his country's chemical weapons stockpile a month after signing the pact, according to an interview with Russian state television. But Assad said the US first must stop arming and supporting opposition forces and threatening a military strike.
Advocacy groups outline steps toward peace in Syria: stop arms flow, refer crimes to international court
Some advocacy groups are pushing world leaders to find a solution beyond the immediate issue of chemical weapons use, to find a non-military response to resolve the conflict in Syria. Amnesty International has outlined what it calls a 6-step process to justice in Syria, including stopping arms flow into the country and referring crimes to the International Criminal Court. For more, we're joined by Sunjeev Bery, advocacy director for Middle East and North Africa with Amnesty International.
Lawmakers seek narrow definition of journalism in Senate debate over media shield law
In Washington, the Senate Judiciary Committee advanced a bill this week that would shield reporters in the event of an investigation. The measure follows a number of incidents criticized by press freedom advocates, including surveillance of journalists at the AP, prosecution of a Fox News reporter and threatening charges against a New York Times contributor if he doesn't testify against a source.  While the committee members approved the measure 13-to-5 on Thursday, they struggled to agree on who should count as a journalist and receive the law's protections. California Democrat Dianne Feinstein pressed her colleagues to narrow the bill to only cover what she called "real reporters."
"Should this privilege apply to anyone? To a 17-year-old who drops out of high school, buys a website for 5 dollars and starts a blog? Or should it apply to journalists who have bona fide credentials?"
Other lawmakers, including Alabama Republican Jeff Sessions thought no journalist who reveals any type of classified information should be protected. And Texas Republican John Cornyn suggested that the law only cover journalists who are US citizens. Both of those amendments were defeated. For more on the significance of the bill, FSRN's Alice Ollstein spoke to Josh Stearns with Free Press.
California bill to regulate hydraulic fracking draws criticism from industry and environmentalists
California's legislature passed a contentious bill to regulate hydraulic fracturing for the first time in the state's history.  Even though fracking has been used in California for decades, the technology has never been regulated or even monitored by state agencies. The legislation now proceeds to the desk of Governor Jerry Brown. FSRN's Vic Bedoian reports.