Newscast for Monday, April 1, 2013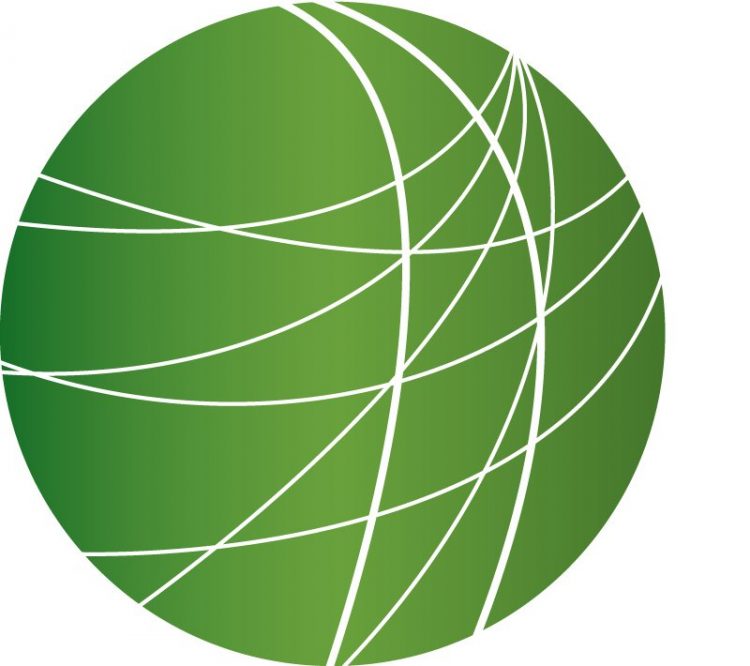 Detainees describe abuse in US immigration system as Congress continues work on reform plan
Clean up continues in Arkansas after ruptured ExxonMobil pipe floods  residential neighborhood
From the World Social Forum: Bahraini activist Mohamed Jawad on unfinished revolution
In Buenos Aires, families displaced by fire still seek permanent homes
HEADLINES
Texas District Attorney and his wife murdered; investigators probe links to white supremacists
Texas investigators are considering possible connections between white supremacist groups and a rash of recent murders after a Texas District Attorney and his wife were killed over the weekend. D.A. Mike McLelland is the second Kaufman county prosecutor to be assassinated in as many months. In late 2012, the Texas Department of Public Safety issued a warning to thousands of prosecutors  across the state that the Aryan Brotherhood might be planning to attack them. Last fall, a Texas grand jury indicted dozens of the white supremacists on charges of racketeering.
And a man suspected of killing the head of Colorado's Corrections Department also had ties to white supremacists. Texas police killed Evan Ebel in a shootout last month,  just two days after Tom Clements was murdered in his home.
KKK rally in Memphis; outnumbered by counter protesters 20 to 1
In Tennessee this weekend, about 60 Ku Klux Klan members dressed in their traditional regalia rallied to protest the renaming of a park.  They were met by more than 1000 counter protesters.  Nathan Bedford Forrest park in Memphis was named for the Confederate General who many historians believe was the first Grand Wizard of the white supremacist group.
CT gun control march unites anti-street crime and Sandy Hook activists
Hundreds of people turned out for the fifth annual march and rally against urban street violence in Hartford, Connecticut on Saturday, organized by Mothers United Against Violence. FSRN's Melinda Tuhus reports.
Governor Dannel Malloy and U.S. Senator Richard Blumenthal again beat the drum for tougher gun control laws at the state and national level. The Rev. Sam Saylor of Hartford also spoke. He said he'd counseled many parents over the years who'd lost their children to street violence, but didn't really grasp the enormity of the loss until his 20-year-old son was murdered last fall. Then the  massacre at Sandy Hook Elementary in Newtown happened. Saylor said he got sick of hearing about Newtown, he wanted to talk about his murdered son. But at an event with Vice President Joe Biden he sat next to a Newtown father who'd lost his child and realized "We're all Newtown." He called for a "new town" where all children are safe.
"I got a message for the sons and daughters of Charlton Heston that want to hold onto their guns and their magazines and their way of life and their violence. You need to hear the rumbling of a 'new town' coming at you. We're not ever going to be silent again."
The CT General Assembly is expected to vote this week to tighten the state's existing assault weapons ban and to ban high-capacity magazines for such weapons, among other gun safety proposals. Melinda Tuhus, FSRN, Hartford.
Four-year-old girl shot in Miami dies
In Miami, a four-year-old girl died this weekend, shot while waiting with at least two other kids in a car outside her grandfather's house. Rahquel Carr was killed by a bullet from a handgun that was discharged inside the car.
India high court says no patent for Novartis' cancer drug
The Supreme Court of India today dismissed a Swiss drug maker's petition seeking patent protection for a cancer drug. Bismillah Geelani reports.

Today's verdict puts an end to a 7-year long legal battle. The Swiss pharmaceutical giant Novartis's attempt to acquire a patent for its popular anti-cancer drug Gleevec. The move was  was of patients. The justices ruled that the drug in question is only a modified version of an already known drug and therefore does not qualify for patent under the Indian law.
Health advocates were concerned that if the court granted a patent for Gleeful, it might do the same for other affordable generics, like those used to treat HIV.  Leena Menghaney is Campaign manager of the Medicine Sans Frontiers (MSF).
The first reaction is of overwhelming relief that the Supreme Court has sort of safeguarded generic production. MSF has a large cohort of people living with HIV under treatment and we are now quite relieved that hopefully the medicine will now keep going our medical projects in Africa and other countries.
India is the largest manufacturer of generic drugs and is often called the pharmacy of the developing world. Analysts say today's verdict will serve as a basis to decide many other patent cases involving multinational drug manufacturers. Bismillah Geelani, FSRN, New Delhi.
March is deadliest month in Syrian uprising; 300 children among 6000 killed
In Syria, children continue to die in the ongoing war.  In video reportedly recorded in the Yarmouk Palestinian refugee camp in Damascus yesterday, the body of a  young boy who appears    dead  is laid out on a rug; his face blood stained,  his eyes half opened. According to the Action Group for Palestinians in Syria, hospitals in the camp declared a state of emergency and appealed for blood donations.  According to the Syrian Observatory for Human Rights, nearly 300 children and another 300 women died in fighting during March. The group says all told more than 6000 people died, making it the deadliest month in the two year old conflict.
FEATURES
Detainees describe abuse in US immigration system as Congress continues work on reform plan
In Congress, the debate on immigration reform has centered more on work visas and border security than on family reunification and addressing human rights violations. New investigations have shown that the current immigration enforcement and detention system is costly and abusive and immigrant rights activists are calling on lawmakers to reform the programs instead of expanding them. In Washington, DC, FSRN's Alice Ollstein has more.
Clean up continues in Arkansas after ruptured ExxonMobil pipe floods residential neighborhood
Today, clean up crews are continuing work in central Arkansas after an Exxon Mobil pipeline ruptured spilling hundreds of thousands of gallons of crude oil into a residential area and into drainage systems. The accident took place Friday, prompting evacuations and an emergency response.
Today, Faulkner County Judge Allen Dodson, the local official who is coordinating the response with Exxon and the EPA, spoke to KATV news in a neighborhood near the town of Mayflower, where sidewalks and driveways were blackened with oil.
"This is a much better status than before when we had free-standing oil where the oil is puddled up. The next step is going to be power washing, more than likely. I think we are doing some testing with some power washing right now with the techniques involved there."
So far, the spill has released some 12,000 barrels of oil, according to Exxon Mobil, who also said that the cause of the rupture is under investigation. The company has released some 3,600 feet of boom to control the oil.
Local residents are beginning to report the spill's effect on wildlife. Workers with the animal rescue group HAWK Center told FSRN that they were treating four more birds that had been found covered in oil today. That followed a Mallard hen and a Canadian goose that had been treated yesterday for exposure to the oil.
The pipeline was carrying a type of oil called Wabasca Heavy crude, which according to Inside Climate News, is a type of diluted bitumen from Western Canada and similar to the kind of crude that would be transported by the Keystone XL Pipeline.
The oil can be more difficult to clean up when it reaches water and local Arkansas officials have been especially careful to say that the oil so far has not reached Lake Conway, a large body of water near to the spill.
For more, we're joined by Hayden Baldwin. He's a local resident at Lake Conway and president of the Lake Conway Homeowners Association.
From the World Social Forum: Bahraini activist Mohamed Jawad on unfinished revolution
The World Social Forum wrapped up over the weekend in Tunisia. Thousands of activists from across the region and the globe converged for the annual gathering that started more than a decade ago as an alternative to global capitalism emphasized at the World Economic Forum. Part of the events included the World Free Media Forum, focusing on communication rights, regulation and freedom and appropriation of technology.
There was also a focus this year on non-profit community radio. Helping to provide tools and training was WORT's Norm Stockwell, who interviewed Bahraini activist Mohamed Jawad. Before the interview, Jawad started by performing a song.
In Buenos Aires, families displaced by fire still seek permanent homes
In Argentina, hundreds of thousands of people who belong to the poor and working classes live on the streets or in shantytowns. The lack of affordable housing in the capital, Buenos Aires, has prompted many people to take over vacant, abandoned buildings and make them their own. But even these accommodations can be temporary, as was the case for nearly 100 families displaced by a recent fire. Although the government is offering rental subsidies to the families, the issue has drawn attention to the housing crisis in the city. From Buenos Aires, FSRN's Eilís O'Neill has more.