Newscast for Friday, March 29, 2013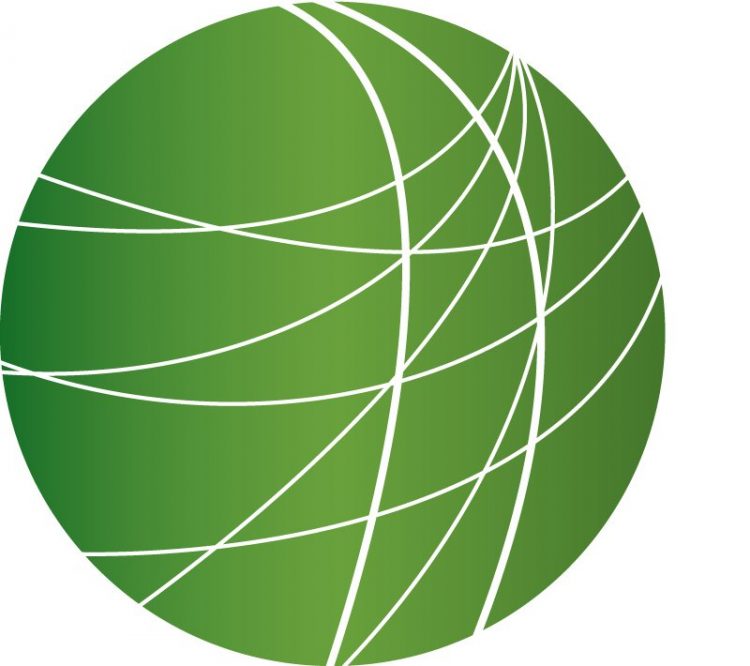 Global arms treaty blocked at UN by Syria, Iran, North Korea
EPA's plan for cleaner fuels draws fierce lobbying from oil, gas industry
Georgia passes immigration bill that could restrict access to driver's licenses, marriage documents
Same-sex couples, activists call for full equality during historic week in Washington, DC
HEADLINES
Military maneuvers provoke tension in Korean Peninsula
North Korean and US military maneuvers have created increased geopolitical tension on the Korean penninsula. State media of North Korea reports leader Kim Jong Un has ordered missles put into standby position. This comes a day after the US military conducted training exercises with stealth bomber aircraft over South Korea. While it could be bellicose political posturing by both sides, it's been sufficient to prompt declarations from regional giants, Russia and China.
Suicide bombing kills at least seven in Pakistan
In Pakistan, a suicide bomber killed at least seven people in the city of Peshawar. The attack was apparently aimed at a regional police official and occured near the area's US Consulate. The police commander was reportedly unharmed. At least a dozen bystanders were wounded in the attack. This was the third bombing in the region in the span of a week.
Deadly car bomb attacks in Baghdad and Kirkuk
Multiple car bomb attacks outside five Shiite mosques in Iraq have killed at least 18 people and wounded more than 70 others. The explosives were timed to coincide with the end of Friday prayers at four mosques in Baghdad and another in the northern city of Kirkuk. As of deadline, no group had claimed responsibility for the attacks.
Good Friday liturgy calls for an end to deportations dividing families
As Congress prepares to debate immigration reform, immigrant groups and their allies gathered on the New Haven Green for a ceremony to mark Good Friday and call for an end to deportations which divide families. Melinda Tuhus reports.
As church bells rang at noon on Good Friday, Christians and people of other faiths gathered on the New Haven Green for a service called Deportation Crucifies: A Good Friday Liturgy for Memory and Hopes. Two undocumented immigrants who are members of Unidad Latina en Accion spoke about their own suffering at the hands of immigration authorities and unscrupulous employers. Then seven clergy members of various Christian denominations gave brief sermons. The Rev. Jerry Streets is pastor of one of the oldest African American congregations in the country, Dixwell United Church of Christ. He said those coming to this country as immigrants act out of trust and hope and surrender:
"We as a nation have to have  policies and an attitude whereby we're able to receive them in a welcoming way so they can reach their potential as human beings, as Christ died for us to reach ours."
After the service, participants placed dozens of white crosses on the Green to honor the memory of immigrants who died coming to the U.S. Organizers called for unity to push through immigration reform where all residents of the U.S. – native-born or not – receive equal treatment. Melinda Tuhus, FSRN, New Haven.
Prisoners at Guantanamo Bay continue hunger strike
Attorneys for a Yemeni prisoner participating in a long-running hunger strike at the Guantanamo Bay detention facility have filed an emergency motion claiming Musa'ab Omar al Madhwani and other prisoners have been denied access to potable water. In response, Colonel John Bogdan, the commander in charge of Guantanamo Bay guards, filed an affidavit stating all detainees have "unlimited access to potable water from taps in sinks in their cells and on the detention blocks." Accounts about the actual conditions inside of Camp 6 differ significantly between the attorneys for the detained and the military, as do the reported numbers of prisoners participating in the hunger strike. Meanwhile, a team from the International Red Cross has arrived at the detention facility to evaluate conditions.
EPA finds poor conditions for aquatic life in more than half US rivers and streams
The Environmental Protection Agency released a new study this week showing that the majority of the rivers and streams in the United States are in jeopardy. More than half suffer from too much pollution to sustain healthy aquatic life. Molly Stentz has the story from WORT in Madison.

The EPA calls it one of their most comprehensive surveys on the nation's flowable waters. They sampled water from 2,000 sites across the country and had scientists analyze the nutrients and animal life within. And what they found were rivers and streams that are not healthy. Denise Keehner, Director of the EPA's Office of Wetlands, Oceans, and Watersheds, led the agency's effort:
"Nationally, what we found was that 55% of our nation's river and stream miles are in what we would categorize as poor biological condition. And what that means is that they don't support healthy populations of aquatic life."
More than a quarter of the nation's rivers have excessive levels of nitrogen and phosphorus; pollution often caused by fertilizer runoff, concentrated sewage discharge, or animal waste from factory farms. They also found fish with potentially unsafe levels of mercury in more than 13,000 miles of rivers. The survey is in draft form and is open for public comment through May 9th. Molly Stentz, FSRN, Madison.
FEATURES
Global arms treaty blocked at UN by Syria, Iran, North Korea
Despite overwhelming support for the historic UN Arms Trade Treaty, Iran, North Korea and Syria blocked the measure, preventing consensus among the 193 member states. The treaty is meant to regulate the global trade of conventional arms and while the final draft did prompt some objections, most countries were willing to vote for it. Proponents of the treaty still hope it will be passed by a two-thirds majority in the UN General Assembly. FSRN's Salim Rizvi reports from the United Nations.
EPA's plan for cleaner fuels draws fierce lobbying from oil, gas industry
The US Environmental Protection Agency released a plan today to cut down on sulfur and nitrogen oxides in gasoline, which it calculates will significantly reduce air pollution, prevent thousands of premature deaths and illnesses, and make new cars and trucks sold in the country more efficient. But oil and gas corporations are mobilizing a lobbying blitz to delay or kill this and other environmental regulations.  In Washington, D.C., FSRN's Alice Ollstein has more.
Georgia passes immigration bill that could restrict access to driver's licenses, marriage documents
State lawmakers in Georgia passed a bill Thursday that will modify certain aspects of a controversial law on immigration, called HB 87, that drew criticism and court challenges after it was signed into law in 2011. Georgia's House and Senate both voted to approve Senate Bill 160. Representative Dustin Hightower, who sponsored the bill in the House, said it aims to respond to state agencies that said that the two-year old law made it difficult to process public benefits, including professional licenses, to immigrants. But immigration advocacy groups say lawmakers added amendments that include further restrictions for undocumented people. The amendments could affect access to driver's licenses and obtaining basic documents, such as marriage licenses. For more, we're joined by Azadeh Shahshahani, attorney with the ACLU of Georgia.
Same-sex couples, activists call for full equality during historic week in Washington, DC
This week was a historic one in the movement for LGBTQ rights. The Supreme Court heard arguments Tuesday on the constitutionality of Proposition 8, the 2008 California ballot initiative that banned same-sex couples from getting married. Wednesday the Justices were presented with cases for and against the Defense of Marriage Act, which prohibits the federal government from recognizing same-sex marriages that are legal in nine states and the District of Columbia. And Thursday, Daniel Choi, the Army Lieutenant who was discharged from the military under the now repealed Don't Ask, Don't Tell policy, was found guilty for his role in a November 2010 protest outside the White House. The federal court fined him $100. While the Supreme Court court proceedings were underway, thousands of people gathered on Capitol Hill to rally in support of equal rights for people of all sexual orientations. FSRN reporter Anna Simonton spoke to demonstrators and brings us this edition of Street Beat. This segment includes the voices of Fay Jacobs, Anna Olsson, Nicole Connelly, David Wilson, Madison Kennedy, Zach Kennedy, Christie Kennedy, and the Rev. Lennox Yearwood Jr. who rallied outside the US Supreme Court.