Newscast for Monday, August 19, 2013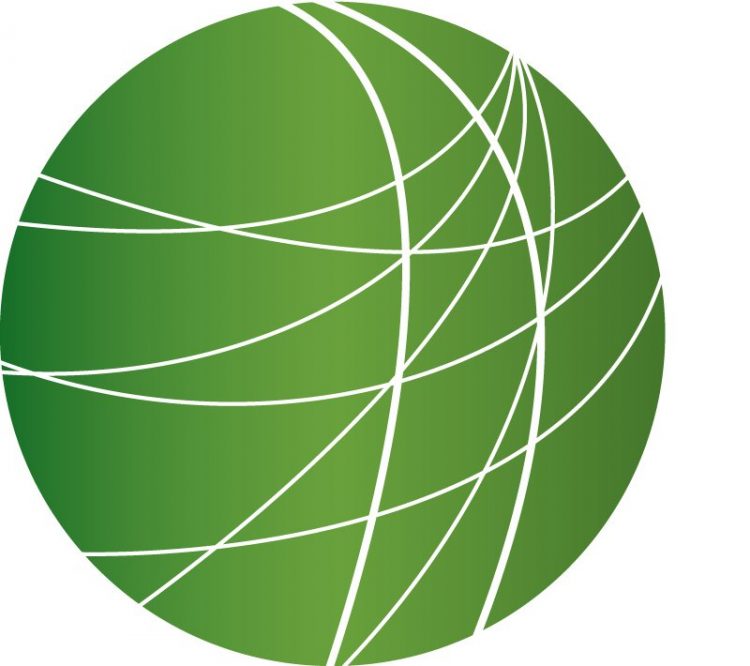 Rights group finds mass unlawful killings by Egypt's security forces
Amid violent crackdown, US maintains $1.3 billion military aid to Egypt
Guantanamo hearings for 9/11 suspects focus on treatment in CIA custody, access to evidence
Zapatistas call for defense of indigenous land, resources at international gathering in Chiapas
HEADLINES
Dozens arrested in anti-fracking protests in the UK
At least 30 people were arrested today in England, as protesters with the anti-fracking group No Dash for Gas held a day of actions targeted at UK energy company Cuadrilla. Francis Ngwa reports from Liverpool.
More than 2000 anti-fracking demonstrators marched and blocked roads in the village of Balcombe, in West Sussex, where Caudrilla Resources began exploratory oil drilling. Protesters say that hydraulic fracturing, or fracking, will follow. No Dash for Gas members have been camping at the gates of the site for six days. The company suspended its work  five days ago, but has not permanently stopped its operations.
Green Party Member of Parliament Caroline Lucas and her son were among dozens of people arrested today at the Balcombe site.
"I think Balcombe is the front line in the campaign against climate change. And I think by being here in solidarity with so many protesters around the country, what we are doing is sending a very clear message to the government that we don't need them, we don't need fracking."
Earlier today, protesters forced their way into the Cuadrilla headquarters in Staffordshire. Six other activists glued themselves to the London offices of Bell Pottinger, the company handling public relations for Cuadrilla.
Protesters are concerned about the potential environmental and public health effects of fracking. In a statement of their website, Cuadrilla says it's not breaking any laws. More actions are planned for tomorrow. Francis Ngwa, FSRN, Liverpool.
U.S. knew about UK plans to detain Glenn Greenwald's partner, David Miranda
Officials in the UK and Brazil  are demanding answers after British police detained journalist Glenn Greenwald's  partner at Heathrow Airport yesterday,  under the provision of an anti-terrorism law. David Miranda was traveling from Germany  back  home to Brazil after meeting with Greenwald's colleague, Laura Poitras.  Greenwald and Poitras are most recently known  for coverage of massive US and UK spying after intelligence contractor Edward Snowden provided them with thousands of secret documents from the National Security Agency.  After numerous questions on the topic  were lobbed at U.S. Deputy Press Secretary Josh Earnest today, he acknowledged that U.S. authorities were aware of  the UK plan to stop Miranda.
"There was a heads up that was provided by the British government. So again, this is something we had an indication was likely to occur. But it's not something that we requested, and it's something that was done specifically by the British law enforcement officials there."
Schedule 7 of the UK's Terrorism Act grants police broad powers to search and detain individuals for no more than nine hours.  All of Miranda's electronics were confiscated and he was released, after eight  hours and 55 minutes.
Legal challenge to Zimbabwe presidential outcome proceeds; protests continue
Electoral uncertainty continues in Zimbabwe today, where  the constitutional court continued to hear a challenge  to the recent presidential poll.  The case is proceeding, despite the fact that late last week the challenger withdrew the action. FSRN's Garikai Chaunza reports from Harare.
Chief Justice Godfrey Chidyausiku today went ahead with the case challenging the presidential election result which gave longtime President Robert Mugabe of Zanu(PF) 61%. The case was initially brought by outgoing Prime Minister and Movement for Democratic Change leader, Morgan Tsvangirai who claims  Mugabe rigged the election using the voter rolls. At the court today, Tsvangirai's lawyers refused to introduce any evidence, saying that election officials defied a court order to release electronic voter rolls and paper ballots necessary for their case. MDC spokesperson Douglas Mwonzora.

"We see that the constitutional court wanted to insist on a hearing, and we insist that a hearing was impossible in the absence of the material that we have been denied up to now."

the weekend, MDC youth in Harare rallied to demand that polling officials to release the election materials. The court is expected to rule tomorrow, and plans for Mugabe's inauguration on Thursday are still in the works. Garikai Chaunza, FSRN, Harare.
UN chemical weapons inspectors in Syria; Syrians flee in "unprecedented" numbers
Chemical weapons inspectors are in Damascus today, where they are probing the use of  biological weapons during the  civil war in Syria. They will only be granted access to three site, including  Khan al-Assal near Aleppo, where both loyalists to President Bashar al-Assad and opposition forces have blamed the other for an attack in March; at least 25 people died. The UN team's task is to find out if such weapons have been used, and if so what kind. The violence in Syria continues to push people from their homes. Tens of thousands of mostly Syrian Kurds are streaming out of  the country and into  Iraq's  northern Kurdish region.  According to humanitarian workers at the border, about 30,000 people have left in the past few days alone, in a pace they call unprecedented. Most are women and children, and many are stranded outdoors without access to basic necessities.
Same sex couples can legally marry in New Zealand beginning today
And same sex couples in New Zealand can get married as of today.  Applications became available online just over a week ago, and about 1000 have been downloaded since.  New Zealand passed the Marriage Amendment Act  in April. It allows couples to marry without consideration of gender or sexual orientation.
FEATURES
Rights group finds mass unlawful killings by Egypt's security forces
In Egypt, supporters of ousted President Mohamed Morsi are calling for a probe into the killing of 36 prisoners Sunday while in government custody. Government officials say the men suffocated from tear gas after rioting, but conflicting reports described gunfire at the scene.
Today, Egypt closed the Rafah crossing to Gaza after at least two dozen policemen were killed in an attack in the Sinai Peninsula.
The incidents come as a lawyer for deposed President Hosni Mubarak said today that Mubarak has been cleared of corruption charges and could soon be released, adding more political instability to the situation.
Human Rights Watch's ongoing investigation into lethal force by Egyptian security forces on August 14 shows violations of international police standards such as failure to provide safe exit to civilians, who had been protesting Mohamed Morsi's ouster from the presidency last month. The rights group called it the most serious incident of mass unlawful killings in the country's modern history.
Heba Morayef is the group's Egypt Director.
"The Ministry of Interior deployed its riot police forces and they moved in between 6:30 a.m. and 6:45 a.m. We've spoken to protester after protester who told us that they wanted to try and leave but were trapped because of gunfire coming from all directions."
Morayef said the interim government's order to allow security forces to fire on protesters sets a dangerous precedent for the days to come.
"Day after day we're seeing new street fights break out in different parts of the city in Cairo. The announcement by the minster of Interior saying that they'd authorized use of live ammunition to protect state institutions is a very dangerous one because it gives police free reign to deal with any violence that may happen on the streets in the next days by responding in their usual excessive and unrestrained manner."
Human Rights Watch said eyewitness accounts do describe some protesters throwing rocks at police and some firing at police with guns, but that the police overreacted. The rights group also put the number of those killed at the Raba'a sit-in at at least 377, higher than the Health Ministry figures. The total death toll since last Wednesdays crackdown on pro-Morsi protesters is nearly 1,000, according to the AP. The Health Ministry says some 43 Egyptian security officers were also killed on Aug 14, and protesters attacked 32 Christian Churches in 9 cities, according to Human Rights Watch.
Amid violent crackdown, US maintains $1.3 billion military aid to Egypt
The use of violence has drawn international condemnation. Today, ministers with the European Union met to consider cuts to aid to Egypt.
Obama Administration officials said Sunday that they would cut some economic aid to the country, but so far haven't moved to curtail the $1.3 billion in military aid to Egypt.
For more, we're joined by William Hartung, defense analyst at the Center for International Policy and author of Prophets of War: Lockheed Martin and the Making of the Military-Industrial Complex (Nation Books, 2011).
Guantanamo hearings for 9/11 suspects focus on treatment in CIA custody, access to evidence
Pre-trial hearings for the five detainees charged with planning the September 11th terrorist attacks resumed today at the Guantanamo Bay Naval Base in Cuba. The defense attorneys for the accused said they'd been denied access to information about how their clients were handled by the CIA and military over the last decade, and have not been able to meet with their clients confidentially, among other violations of the right to due process. As a hunger strike among the detainees continues, legal experts and advocates are demanding the Obama Administration fulfill its promise to move away from the military tribunal system and close the facility. FSRN's Alice Ollstein has more.
Zapatistas call for defense of indigenous land, resources at international gathering in Chiapas
Sunday night the Zapatista National Liberation Army, known as the EZLN, formally closed the third National Indigenous Congress (CNI) held in San Cristobal de las Casas, Chiapas, southern Mexico.  More than 250 indigenous delegates from dozens of Mexico's diverse indigenous or first peoples populations joined 2,000 observers from around the world for two days to exchange experiences and strengthen strategic alliances against corporate displacement of traditional peoples and their lands. FSRN's Tim Russo brings us more Chiapas, Mexico.