Newscast for Thursday, April 18, 2013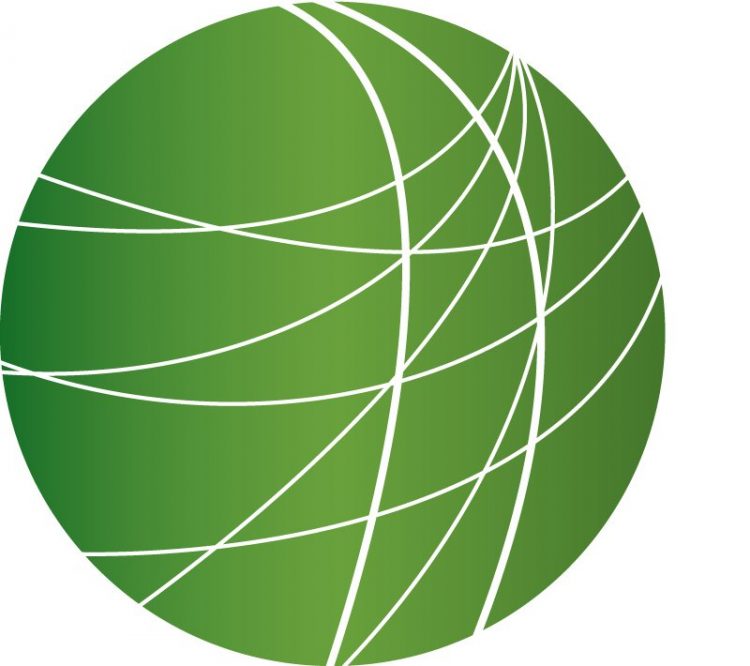 Families of gun violence victims, survivors vow to continue efforts as Senate fails to advance gun safety measures
House passes controversial cybersecurity bill, CISPA, amid criticism over Internet privacy rules
Residents in path of Keystone XL Pipeline express concern at State Department, Congressional hearings
Hunger strike spreads at Guantanamo as prisoners describe force-feeding by medical staff
In Pakistan's tribal areas, women face risks in seeking right to divorce
HEADLINES
Search and rescue operations continue in wake of Texas plant explosion
A massive explosion last night destroyed a fertilizer plant in the Texas city of West near Waco. Video was posted online by eyewitnesses who were watching the initial fire burn at the plant. The fire broke out early Wednesday evening and as officials rushed to extinguish the flames, something inside the plant exploded.  Emergency officials are searching for survivors. As many as 15 people, including emergency responders, are believed dead in what is being treated by law enforcement as an industrial accident. Waco Police spokesperson William Swanton spoke to reporters Thursday morning.
"The firefighters that are missing were our first responders. They were the ones that actually went to the scene on the call, their page-out. They responded to the scene and were actively fighting the fire at the time the explosion occurred."
The plant produces anhydrous ammonia a fertilizer often used on corn and wheat crops. The huge blast destroyed dozens of homes and businesses in the blocks surrounding the facility.
"Fifty to 75 homes, numerous businesses, an apartment complex, a 50-unit apartment complex, lots of cars, vehicle damage. Traditional concussion type damage. Some homes leveled, some have windows broken out."
Dallas' WFFA reports the plant was fined by the EPA for not having a risk management plan in place back in 2006. The Dallas Morning News found a report by the plant owner to the EPA saying there was no fire or explosion risk posed by the plant.
Obama addresses interfaith service for Boston Marathon bomb victims
President Obama was in Boston today, attending an interfaith service for those affected by the Boston Marathon bombing on Monday.
"Your city is with you, your commonwealth is with you, your country is with you. We will all be with you as you learn to stand, walk and, yes, run again."
He said the bombing would not break the spirit of Boston.
"And this time next year, on the third Monday in April, the world will return to this great American city to run harder than ever, to cheer even louder for the 118th Boston Marathon."
Homeland Security Secretary Janet Napolitano told a Congressional Committee today that the FBI had identified individuals from footage of the blast area that they would like to contact.
"I wouldn't characterize them as suspects under the technical term, but we need the public's help in locating these individuals."
It's anticipated that officials will release images of these individuals relatively soon.
Guinea opposition protest upcoming legislative elections
Tensions remain high on the outskirts of the West African city of Conakry, the capital of Guinea, following clashes today between government security forces and opposition supporters protesting upcoming legislative elections. Security forces used tear gas to disperse angry demonstrators who mounted road blocks and burned tires. A government spokesperson put the number of wounded at two and denied reports that police were using live bullets. Local media reported that the spokesperson for the opposition was among those arrested. FSRN correspondent Karim Kamara spoke via cell phone from the capital.
"Organizers called the demonstration after President Alpha Conde announced legislative elections would be held on June 30th. The opposition described the decision as unilateral and provocative."
He says organizers pushed for continued resistance in the face of what they called a ploy by the government to rig the up-coming election.  A city-wide strike has been called for tomorrow.
Indigenous activists win partial victory from Brazilian Congress
Indigenous people in Brazil are fighting a move by the government to enact constitutional reforms that would affect their ancestral lands. From Sao Paulo, FSRN's Debora Pill reports.
Nearly 300 indigenous people occupied Congress on Tuesday to protest against a constitutional reform that would give congress the power to approve and delimit their ancestral lands. According to indigenous leaders, this change would weaken the power of the National Foundation for Indigenous People, the government agency responsible for defending the rights of the indigenous people in the country. In response to the occupation, the President of the Congress agreed to suspend the proposal and create a new group to discuss the interests of the indigenous people. Even though indigenous peoples represent less than one percent of Brazil's population, their communities have been growing. Today, Brazil has almost 900 thousand indigenous people from over 300 different ethnicities. Debora Pill, FSRN, Sao Paulo.
FEATURES
Families of gun violence victims, survivors vow to continue efforts as Senate fails to advance gun safety measures
Lawmakers in Washington failed to muster the votes needed for most parts of the Senate bill designed to prevent gun trafficking and gun violence, which largely met defeat today and yesterday. A key provision to strengthen background checks on gun buyers fell just six votes short of passage, even though the language had already been amended to exempt the sale or transfer of weapons between friends and acquaintances. That amendment, crafted by pro-gun rights lawmakers from both sides of the aisle, would have mandated that people pass a background check when buying a firearm at gun shows or over the Internet. Senators also rejected proposals to ban many types of military-style semi-automatic weapons and high-capacity bullet magazines, and strengthen penalties for gun trafficking and straw purchases. Connecticut Democrat Richard Blumenthal blasted his colleagues Thursday for failing to support these measures in the wake of so many mass shootings and gun violence tragedies.
BLUMENTHAL: Shame on us. Shame on the United States Senate…. When I tried to explain to one of the family members who lost children in Newtown that day how this process could be so broken and reach such an intolerable result, I said, "We're not done." And she said to me, "We're not even in close to done."
As the Senators voted, families of the children killed in December at Sandy Hook Elementary School joined other gun violence survivors outside the chamber and up in the gallery. When the amendments failed, some cried while others shouted in anger. A few were ejected by security. One of the grieving parents who came to Capitol Hill this week is Mark Barden, who lost his son Daniel, a first grader, in the Newtown, Connecticut shooting. Barden said his family and others affected by gun violence will continue pushing lawmakers to pass safety measures.
BARDEN: We will not be defeated. We are not defeated, and we will not be defeated. We are here now; we will always be here because we have no other choice. We are not going away. And every day, as more people are killed in this country because of gun violence, our determination grows stronger."
Many of the amendments, including the central provision on background checks, failed despite winning the votes of the majority of Senators. That's because 60 votes were needed on every amendment to overcome a Republican filibuster. Congressmember Blumenthal called these procedural rules "anti-democratic" and "despicable" and vowed to reform them, calling the gun control votes "a nail in the coffin of the filibuster." Several amendments backed by the National Rifle Association also failed to clear that 60 vote threshold, including a provision forcing all states to recognize concealed carry permits and another giving veterans with mental illness the right to buy guns. With the Senate bill largely defeated, advocates now turn to the House of Representatives to take the lead on gun control. Speaking today on the House floor, Georgia Democrat and longtime civil rights leader John Lewis called on his colleagues to do so.
LEWIS: How many more little babies? How many more little children? How many more Americans must die of gun violence? How many more funerals must we attend before we act? The blood of the innocent is crying out to us. Where is our courage? What happened to our heart? When will we have the guts to do what is right? We need to pass a strong gun bill and pass it now."
The only gun-related measures to pass the Senate were amendments to cut some federal funding for states that publicly release the names of registered gun owners, and increase funding for mental health and substance abuse services.
House passes controversial cybersecurity bill, CISPA, amid criticism over Internet privacy rules
The House of Representatives passed the controversial cybersecurity bill, known as CISPA, today sending the legislation to the Senate for consideration. The vote was 288 to 127. Lawmakers tacked on amendments to the information-sharing bill they said protect the privacy of Internet users. But civil liberties advocates say those measures don't go far enough and say they'll oppose the bill as long as corporations are given legal immunity for passing private information to the government. On Capitol Hill, FSRN's Alice Ollstein has more.
Residents in path of Keystone XL Pipeline express concern at State Department, Congressional hearings
Supporters and opponents of the proposed Keystone XL pipeline converged in Grand Island, Nebraska today for the State Department's only scheduled hearing on this phase of the pipeline's environmental review. Climate scientists, tribal leaders and ranchers from Nebraska and across the region shared their concerns with State Department officials about the project's potential harm to groundwater, air quality and wildlife. Landowners are also speaking out against the proposed tar sands pipeline in Washington DC, citing violations of property rights in Texas, where the southern portion of the pipeline is already being built. On Capitol Hill, FSRN's Anna Simonton has more.
Hunger strike spreads at Guantanamo as prisoners describe force-feeding by medical staff
The hunger strike at the US-run Guantanamo Bay military prison is spreading, with detainees warning of dire health conditions and a crackdown by prison guards. Military officials now say nearly 60 prisoners are taking part in the strike, 15 are being force-fed and four are hospitalized. One of those taking part in the strike is Yasein Ismail who has told his lawyer that he's lost 50 pounds since February and is also being force-fed. Ismail's lawyer is David Remes, who represents several other Guantanamo detainees.
In Pakistan's tribal areas, women face risks in seeking right to divorce
In the tribal areas of Pakistan, many women struggle for basic rights and it can be difficult to escape abusive relationships. Divorce has long been a taboo subject, particularly in the tribal regions near Afghanistan.  When women ask for a divorce they often face threats of violence and many women have been killed for wanting to leave their husbands. Despite this, the number of divorce cases is on the rise as more women are finding ways to fight for their rights. FSRN's Shaunnah Ray reads for our reporter in Pakistan, Gabe Mathews.