Newscast for Wednesday, April 17, 2013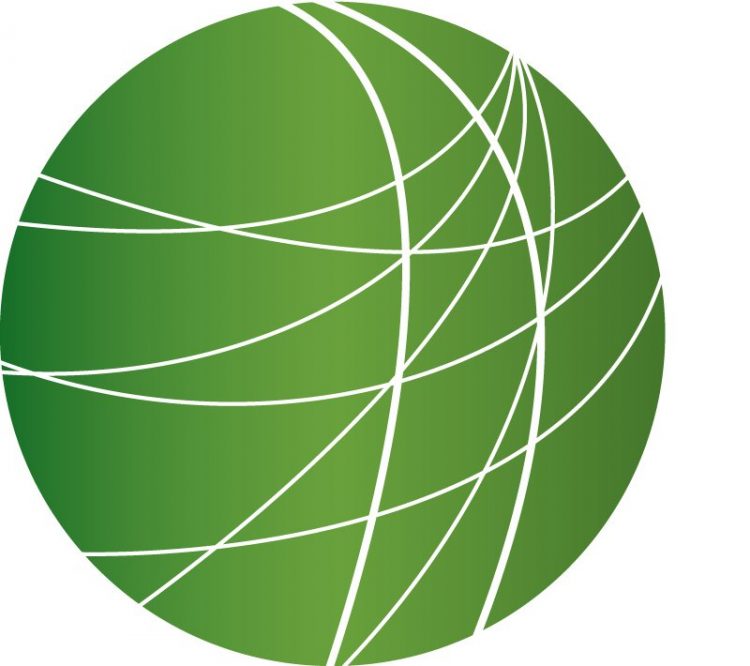 Boston responds to attacks with vigils, memorials as hospitals continue to treat wounded
Immigration reform bill provides path to citizenship for some, vast funds for border security
Civil rights advocates push for revision of Texas adoption law, citing discrimination of same-sex couples
Palestinians mark prisoners' day with protests as long-term hunger strikers continue
HEADLINES
Officials identify 3rd victim of marathon bombings
Officials continue to investigate the twin bombings at the Boston Marathon Monday.  Boston Police posted on social media that widely-circulating reports of a suspect in custody are not true.  More fragments of the so-called "pressure cooker" bomb have been found.  Officials have identified the third victim as Lingzi Lu, a Chinese graduate student at Boston University.  The two others have been identified as 8-year old Martin Richard and 29-year old Krystle Campbell.
FBI discover two more possible ricin-laced letters, one addressed to President
The FBI has found a second letter containing the toxin ricin at a mail screening facility. The letter was addressed to President Obama. A third letter to an undisclosed addressee is also being tested. The FBI says it does not believe the letters have any connection to the Marathon bombing.
Supreme Court limits international human rights prosecutions
The Supreme Court ruled unanimously today that US federal courts do not have the jurisdiction to hold international companies accountable for human rights violations committed outside the United States. The case was brought by Nigerian nationals who came to the US seeking asylum. They charged under the Alien Tort Statue that certain international corporations, including Royal Dutch Shell, aided and abetted the Nigerian Government in committing violations of international law such as extrajudicial killings, torture, arbitrary arrest and property destruction. The Court ruled that the Alien Tort Statue does not cover the actions of international corporations abroad.
Progressives introduce Wall Street transaction tax legislation
As more Americans feel the effects of the across-the-board spending cuts known as the sequester, progressive lawmakers have introduced legislation to create a Wall Street sales tax that would generate billions of dollars in revenue.  On Capitol Hill, FSRN's Anna Simonton has more.
The Inclusive Prosperity Act would implement a financial transaction tax on Wall Street trading – half a percent for stocks and less on derivatives and bonds.  The bill's authors say the tax is not enough to negatively impact investors, but would add up to $350 billion in revenue per year, which would be channeled to healthcare, education, creating living wage jobs and tackling climate change. Democrat Keith Ellison said today the tax would also benefit the economy.
"By adopting this tiny fee to stock transactions, we can reduce harmful financial speculation, discourage high-volume, high-speed trading, and slow down the proliferation of ever more complex derivatives."
A coalition of more than 150 national organizations called the Robin Hood Tax Campaign is pushing for the bill's passage.  Many of the groups will rally outside the International Monetary Fund and World Bank this Saturday, before marching to the White House and Treasury Department.  Several European Union countries are in the process of implementing a transaction tax as well.  Anna Simonton, FSRN, Washington, DC.
Texas lawmakers looking to limit lawsuits against polluters
A Texas Senate Committee passed legislation Tuesday that would make it more difficult for local governments and citizens to take legal action against polluters.  FSRN's Teddy Wilson has more.
The bill, just passed out of the Senate Natural Resources Committee, would put limits on the resources available for local communities to challenge state pollution permits.  Senate Bill 957 would apply to permits for injection wells – often used in fracking – uranium mines, landfills, hazardous waste treatment facilities, and concrete plants.  The bill shifts the burden of proof from the company seeking the permit to the challenger.  It also changes hearings by limiting the time, scope and participants allowed. Environmental groups have spoken out against the legislation, saying that it weakens already limited regulations. According to the Texas Observer, the bill has largely been supported by industry groups such as the Texas Chemical Council and the Texas Association of Business. It now goes to the full Senate.The Texas House is also seeking to limit efforts to reign in polluters. Proposed legislation there would ban local governments from hiring lawyers paid only in case of a favorable result. Teddy Wilson, FSRN, Texas.
New Zealand approves same-sex marriage
Lawmakers in New Zealand have given approval to legislation allowing same-sex marriage.  Weeks of debate preceded the final vote Tuesday evening, where a majority of Parliament members defended marriage equality.  MP Maurice Williamson said he respects opponents who brought concerns to the table, but chided extremists.
"I found some of the bullying tactics really evil."
He described feedback and threats he'd received from people in his district
"But I give a promise to those people who are opposed to this bill, right now. I give you a watertight, guaranteed promise. The sun will still rise tomorrow. Your teenage daughter will still argue back with you as if she knows everything. Your mortgage will not grow.  You will not have skin diseases or rashes, or toads in your beard, sir.  The world will just carry on. So don't make this into a big deal. This is fantastic for the people it affects, but for the rest of us, life will go on."
The measure passed 77 to 44.  A signature by the Governor General is necessary, but that's generally considered a technicality.  Similar legislation in Uruguay awaits a signature by the president.
FEATURES
Boston responds to attacks with vigils, memorials as hospitals continue to treat wounded
In Boston, area hospitals continue to treat patients injured from Monday's explosions near the finish line of the marathon. Doctors at the Boston Medical Center say that a five-year-old boy is among the patients who remain in critical condition. Dr. Peter Burke, chief trauma surgeon, told reporters at a briefing this morning that 19 patients remained at that facility, two in critical condition, 10 serious and more surgeries are planned today. Authorities say 176 people were initially brought to area hospitals after the explosions. Burke said many of the injuries are focused on lower extremities where people were hit by shrapnel and fragments from the explosion.
"So initially we're worried about life saving maneuvers, stopping the bleeding and things like that, stabilizing the patients so we can deal with their injuries over time, but it's really important for people to realize that this is something that they get injured really quickly, but it takes a long time for the people to get better and there's lots of step in that process."
Burke also said that post-traumatic stress disorder for survivors and families is a concern as they continue treatment.
"And we try to be sensitive and to work with these patients and these families as well. PTSD is not just about the patients it's about their families as well and we work with them from the beginning."
Hundreds gathered for vigils in Boston and Dorchester last night and more events are planned in the city and across the nation. President Obama is scheduled to visit Boston tomorrow and attend an interfaith service. Some residents are also organizing listening circles, where those affected by the attack can address the incident and the affect on their community. One of those who's helping to organize the effort for Boston residents and for people in other areas is Darci Shaver. She's an empathic responder and joins us from Portland, Oregon.
You can find out more about the effort at: worldempathy.org and cultureofempathy.com.
Immigration reform bill provides path to citizenship for some, vast funds for border security
In Washington, Senators unveiled the full text of a long-awaited immigration reform bill around 2 a.m. Wednesday morning. Immigrant rights groups are praising many of the bill's provisions, including an accelerated path to citizenship for youth eligible for the DREAM Act. But the proposal is also drawing criticism. Human rights defenders say there's nothing in the bill to address the root causes of immigration, and that the billions of dollars allocated for further border militarization will only put migrants in further danger. And some Republican lawmakers are already vowing to oppose the bill, saying that anyone who entered the country without permission should not have the opportunity to become a US citizen. On Capitol Hill, FSRN's Alice Ollstein has more.
Civil rights advocates push for revision of Texas adoption law, citing discrimination of same-sex couples
In Texas, civil rights advocates are pushing lawmakers to repeal a law they say discriminates against same-sex couples. The 15-year-old amendment restricts parents' names on birth certificates for adopted children to one man and one woman. Opponents say the provision isn't just discriminatory, it adds burden to everyday life. From Austin, FSRN's Andrew Oxford reports.
Palestinians mark prisoners' day with protests as long-term hunger strikers continue
Across the West Bank and Gaza, Palestinians marked prisoners' day today with protests in numerous cities and towns. This year's annual event comes as four long-term hunger strikers continue refusing food to protest the Israeli's Army ill-treatment of them and the policy of administrative detention, in which Palestinians are held indefinitely without charges. FSRN's Ghassan Bannoura attended the main protest for the prisoners' day in Ramallah city.