Newscast for Tuesday, April 23, 2013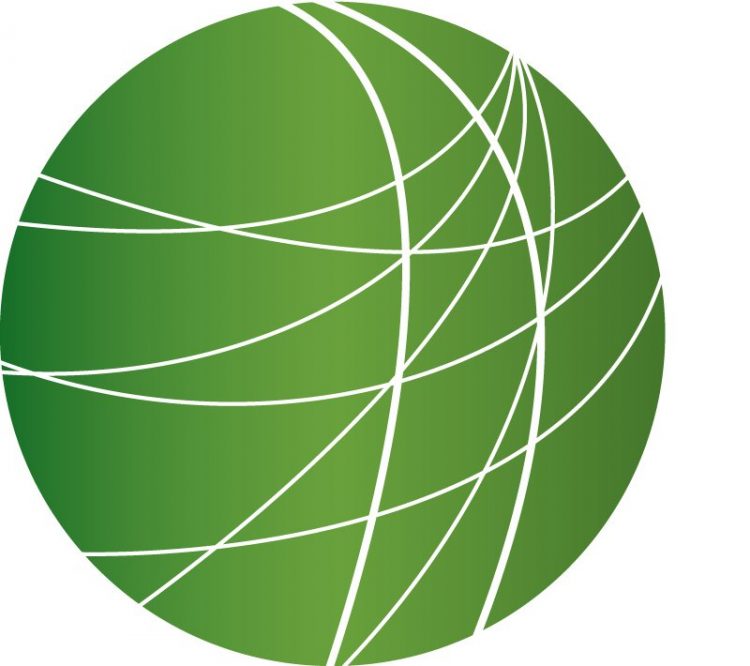 As investigation of Boston bombing suspect builds, questions about use of "terrorism" to describe case
Palestinian prisoner, Samer Issawi, ends hunger strike under deal with Israeli military
US withholds recognition of Venezuelan election, despite monitors finding voting "fair" and "transparent"
Workers, labor leaders rally in Baltimore for fair wage and right to unionize at area casino
Bob Edgar, former Congressmember, public interest advocate, dies
HEADLINES
EPA objects to State Dept. analysis of  Keystone XL; calls review insufficient
The EPA says that the US State Department has not sufficiently evaluated the potential environmental impact of the Keystone XL pipeline project. In a letter sent to the State Department yesterday, the Environmental Protection Agency critiqued the very basis of the department's environmental impact analysis.  They say the assumption that the same amount of tar sands crude will move to market with or without the pipeline is flawed. The EPA also says the State Department did not use current energy-economic modeling. And, according to the agency, because the pipeline could carry much more diluted bitumen than rail could transport, the net greenhouse gas emissions could be far higher than the State Department estimate. The EPA says the State Department doesn't fully explore alternative routes or adequately address possible spills. The State Department is due to finalize the assessment in June.

US gives Pakistan accolades for pre-election democracy despite ongoing political violence
The US Ambassador to Pakistan, Richard Olsen, congratulated the country today on the democratic process in advance of elections set for early May. Yet in the run up to the poll, there's been much political violence in Pakistan. Umar Farooq reports from Lahore on dozens of people who died in the past week.
On Sunday, suspected Taliban militants killed two members of the Awami National Party, a secular party that has called for more military action against the group.  The party was also targeted last week, when a suicide bomber killed 19  people in Peshawar.  Several other people were killed in separate attacks against members  of the ruling Pakistan People's Party, and the Muttahida Qaumi Movement. In Baluchistan, separatist groups have called for a boycott of the elections. On Sunday, a grenade was thrown at a meeting of several hundred members of the National Party in Turbat. And last week, an attack on a candidate of the Pakistan Muslim League killed four. The May 11th elections will be the first time one civilian government in Pakistan has transferred power to another. Umar Farooq, FSRN, Lahore.
Iraqi troops storm Sunni protest near Kirkuk; dozens dead
Tens of thousands of Sunni Mulims have regularly protested in Northern Iraq for months, calling for an end to the de-Baathification program  and a repeal of what they see as a repressive counter-terrorism law. Today, Iraqi troops stormed a demonstration and deadly violence followed. Felix Gaedtke has more.
Iraqi security forces raided a Sunni anti-government protest camp near Kirkuk on Tuesday morning. Clashed ensued and dozens of people died. There are conflicting reports of the number of casualties but Reuters said at least 28 people were killed, six of them government troops and more than 70 were wounded.  A gun battle ensued between the security forces, backed by a helicopter, and protesters. Military officials say they entered the camp to make arrests related to an attack on a nearby checkpoint last Friday, saying militant fighters were hiding among the protesters. The shooting, which took place in Hawija, 240 km north of Baghdad, has increased Sunni anger against the Shiite-led government. After news of the morning's raid spread, armed groups tried to storm army posts in a nearby town of Rashad and Riyadh. With Gayatri Parameswaran this is Felix Gaedtke from Erbil, Iraq.
Despite the unrest, Iraqi lawmakers decided today to move forward with local elections in two Sunni majority provinces in July. Voters across most of Iraq went to the polls over the weekend for the first time since most US forces left the country. There were multiple bombings during the poll, turnout was light and results are not yet in.
US court orders Pentagon to reveal names of teachers and trainees at School of the Americas
A federal judge has ordered the Defense Department to release the names of students and instructors at a training facility for Latin American military personnel based at Fort Benning, Georgia. Shannon Young reports.
The US district court of Northern California ordered the US government to identify students and trainers at the  School of the Americas , which was renamed as the Western Hemisphere Institute for Security Cooperation in 2001. The school trains military and police personnel from several Latin American countries. Some of its graduates, including former dictators Augusto Pinochet of Chile and Efrain Rios Montt of Guatemala, went on to become notorious human rights violators in their home countries. The judicial order comes after the  Pentagon partially denied A Freedom of Information Act request made in March 2011 that sought information on students and instructors from fiscal years 2005 through 2010. The request was filed by researchers with the School of the Americas Watch, a watch dog group formed after graduates of the school massacred a group of Jesuit priests, their housekeeper and her daughter at a university in El Salvador. The plaintiffs argued that the information is vital to Congressional oversight efforts which prohibit the US-funded training of known Latin American human rights violators.  The Department of Defense has until May 20th to challenge the ruling.  Shannon Young, FSRN, Oaxaca.
Richie Havens: 1941 – 2013
The man who opened the iconic Woodstock Music festival and personified the 1960s spirit of peace, Richie Havens, died yesterday. Havens received the National Music Council's American Eagle Award in 2003. A longtime proponent of environmental education, he founded both the Northwind Undersea Institute in the Bronx and the Natural Guard, an environmental organization for children. Havens died at his home in New Jersey, he was 72.
FEATURES
As investigation of Boston bombing suspect builds, questions about use of "terrorism" to describe case
Marathon bombing suspect Dzokhar Tsarnaev has been read his Miranda Rights by a federal magistrate and assigned a public defender, while he remains in the Intensive Care Unit at a Boston hospital. According to a transcript of the proceeding, Tsarnaev responded with mainly non-verbal nods to questions of whether he understands the charges against him and his rights as a naturalized US citizen. As the US government continues to build a case against Tsarnaev, some are questioning the government's use of the politically loaded terms "terrorism" and "weapons of mass destruction." FSRN's Alice Ollstein reports.
Palestinian prisoner, Samer Issawi, ends hunger strike under deal with Israeli military
Palestinian Political detainee Samer Issawi ended his nearly nine-month-long hunger strike today after reaching a deal with the Israeli military. The agreement comes as Issawi's health was failing and his supporters said he was near death. The case had brought widespread attention to Israeli detention policies. FSRNs Ghassan Bannoura has more.
US withholds recognition of Venezuelan election, despite monitors finding voting "fair" and "transparent"
The US government has so far refused to acknowledge the presidency of Nicolas Maduro in Venezuela after last week's election. Opposition candidate Henrique Capriles lost by about 2 percentage points, or about 260,000 votes. Tensions after the election led to deadly protests in the days following the voting. The US has echoed the call of Capriles, who has criticized the results, but it's alone in its position. The Organization of American States, along with countries throughout South America, Europe and elsewhere, have recognized Maduro, a close ally of former leader Hugo Chavez. Venezuela's election commission is conducting an audit, but has said it doesn't expect the outcome to change. A delegation of National Lawyers Guild election monitors visited polling sites in five Venezuelan states on April 14 and found that the process was "fair, transparent, participatory, and well-organized." For more we're joined by Camilo Romero, he was part of the election monitoring team with the National Lawyers Guild and he's recently returned from Venezuela. He joins us from Los Angeles.
Workers, labor leaders rally in Baltimore for fair wage and right to unionize at area casino
Labor groups and workers gathered in Baltimore over the weekend for a rally to pressure Caesar's casino to provide local residents with fair wage jobs and respect their right to unionize. Known as the Horseshoe, the casino is being constructed on Baltimore's south side near the Inner Harbor and Raven's stadium. The facility would become the second largest casino in the state. Reverend Roger Scott Powers represents a group called Interfaith Worker Justice of Maryland. He said many religious leaders aren't happy about another casino opening, but voters approved it because they were promised good jobs.

"Not low-wage jobs that keep people in poverty…we're here today to make sure that the promise made to the voters of Maryland is kept."
According to Caesar's website for the Horseshoe casino, the company says they "actively search for a diverse pool of candidates" and "provide mentoring, development and tuition reimbursement programs." But Reverend Powers said many are skeptical, pointing out that in past development projects, the promise of good jobs turned out to be part-time with no benefits.
"We've seen it at the Inner Harbor, we've seen it at the Hyatt Regency Hotel…because unemployment and low wages are two of the principle causes of poverty in our country."
Organizers with the Fair Development campaign say Baltimore residents deserve more than living wage jobs. They should also play a role in a transparent development process. Rich Armstrong is with Community Churches United.
"So enough is enough. So today, we're gonna make sure that Caesars understands: you will no longer continue to get the tax payers dollars. You will no longer benefit off the backs of Baltimore city residents and build big developers in this city without the community being a part of that development."
The Fair Development Campaign also wants officials to respond to environmental concerns about the casino site, where a chemical plant formerly operated. According to the Baltimore Sun, the city has been fighting residents who filed a lawsuit asking for construction to stop until the site was properly cleaned-up. The lawsuit is pending, and construction on the casino continues.

Bob Edgar, former Congressmember, public interest advocate, dies
And before we go, Common Cause President. former Congressmember and public interest advocate Bob Edgar has died. Edgar served six terms in the US house representing Pennsylvania's Seventh District. He worked on key environmental issues, including a 1986 law that gives the public the right to know about toxic chemicals in their communities. Edgar also championed programs for PTSD as a member of  the Veterans Affairs committee and raised awareness about the continuing impact of the US government's use of Agent Orange in Vietnam. In 2011, FSRN interviewed Edgar about the Occupy movement after it was discovered that Washington, DC-based lobbyists were trying to discredit activists.
"Our hope is that the Occupy movement will take signals like the investigative work that's being done against them as reasons for getting involved politically in the course of the next year. We hope a number of young people can run for public office and we hope that ethics can be restored."
Supporters expressed shock at Bob Edgar's sudden death. He was 69. His friends and colleagues said his gift to the country was his "deep commitment to social justice" and he inspired people to share his "commitment to working for a more democratic and just society."