Newscast for Thursday, April 25, 2013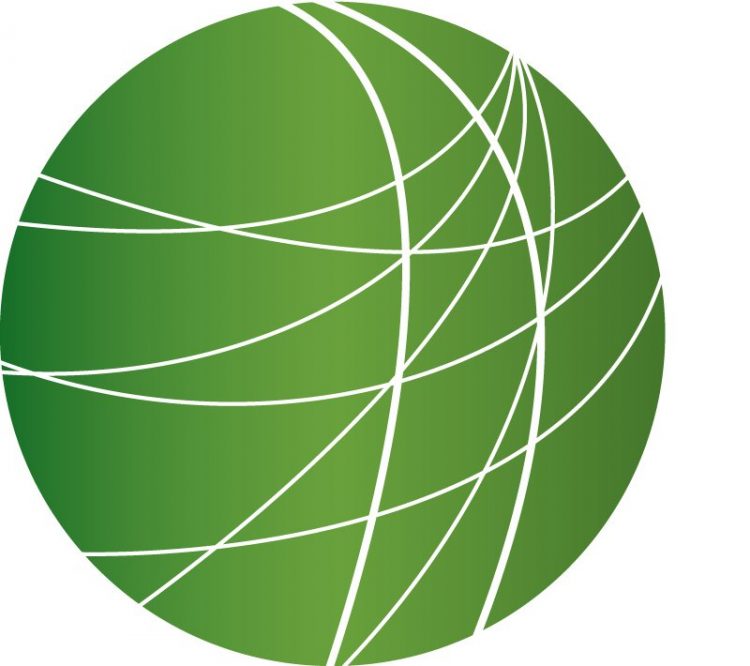 After explosion at Texas chemical plant, questions rise over lack of regulation, heavy use of nitrogen on farms
Senators advance bill to strengthen online privacy protections
Green Shadow Cabinet aims to provide alternative view to mainstream politics
In Iraq, clashes leave more than 100 dead as leaders call to stem sectarian violence
Gambia residents concerned about government plan to restrict Internet access
HEADLINES
PKK fighters to withdraw from Turkey
Kurdish rebels announced today they will withdraw from Turkey next month as part of a peace initiative being negotiated with the central government. FSRN's Jacob Resneck has more from Istanbul.
Leaders of the Kurdistan Workers Party have set May 8th as the date for a phased withdrawal from their bases in Turkey's Kandil mountains that border Iraq. The 30-year conflict between the PKK and military has killed more than 45,000 people since ethnic Kurds- estimated to be about a fifth of Turkey's population – took up arms in an effort to gain language rights and political autonomy. Some Turkish nationalists are critical of the government dealing directly with the PKK have been demonstrating in cities across Turkey.  A 23-year-old activist in central Istanbul is collecting petition signatures, protesting the government's dialogue with the PKK, which is listed by Turkey, the United States and European Union as a terror organization. But there is also optimism here. Parliamentarian Altan Tan of the pro-Kurdish Peace and Democracy Party told FSRN that armed struggle is finished. He says lasting peace depends on whether the government's commitments are sincere.
"Turkey is writing a new democratic constitution, which will guarantee Kurdish rights.  But, it's not certain that the Prime Minister will keep his promise to make a new democratic constitution that will fulfill the agreement."
The PKK has also warned the military to show restraint and said any fresh offensive against the group could scuttle the agreement to withdraw. Jacob Resneck, FSRN, Istanbul.
Bangladesh factory collapse death toll rises as rescue efforts continue
The death toll from yesterday's garment factory collapse in Bangladesh has risen to nearly 250.  Some people have been rescued from the rubble, and rescue efforts continue. Security officials tell international media that they ordered the evacuation of the building the day before the collapse because of structural issues.  But managers of the factories operating inside did not heed the order. Protests continued today as garment workers from several areas of the capital Dhaka marched and clashed with police. Clothes for several international clothing and retail outlets were made in the factories of the collapsed building. The International Labor Rights Forum has confirmed Joe Fresh, Benetton, Cato Fashions and Children's Place. That company's website touts a Supplier Code of Conduct, saying it only purchases from companies that "will provide employees with a safe and healthy workplace in compliance with all applicable laws and regulations."
Security Council authorizes UN troop force for Mali
The Security Council has authorized a United Nations mission in Mali.  UN Radio's Dianne Penn has more.
On Thursday, council members unanimously voted in favor of establishing the United Nations Multidimensional Integrated Stabilization Mission in Mali (MINUSMA).  The 11,000-strong force will take over from African troops in the country, which has faced more than a year of crisis including a military coup last March and an armed rebellion in the north. MINUSMA is set to deploy in July for an initial period of 12 months.  Dianne Penn, United Nations.
First Russian NGO found guilty of violating foreign agent law
In Russia, an organization has been found guilty of violating a new law requiring registration of NGOs who receive foreign support. The election monitoring group Golos is the first to be found guilty and fined.  Organizers say the ruling may force them to close down. FSRN's Ekaterina Danilova reports.
A Moscow court has ordered Golos and its director to pay $13,000 in penalties.  Golos refused to register as a foreign agent with the government after the group received $9,000 from the Norwegian Helsinki Committee for winning the 2012 Sakharov Freedom Award.  The group says they refused the Norwegian money and sent it back.  They also deny that their activity is political. Grigory Melkonjants is the deputy director of the association.  He says the ruling creates a bad precedent for other NGOs.
"Now unfortunately all non-governmental organizations to whom any foreign organization or citizen will transfer money are under threat.  And the Ministry of Justice and Prosecutor's Office will say they are foreign agents even if they have sent this money back."
In years past, Golos received a bulk of its funding from USAID.  The group plans to appeal today's ruling to the constitutional court.  The government has been expanding its investigations, with NGOs that support people with disabilities and children with cystic fibrosis the latest to come under scrutiny.  Ekaterina Danilova, FSRN, Russia.
Barge fire in Alabama critically injures three
Emergency officials have allowed fires aboard two barges in Mobile, Alabama to burn themselves out.  Mobile Fire-Rescue said the barges were carrying "raw gasoline," fuel with no additives.  Video posted on CNN shows two separate fire-ball explosions, but seven separate blasts have been reported, the final at around 2am this morning.  Emergency crews evacuated the surrounding areas.  Three members of a cleaning crew on board were critically injured.  This morning a Hazmat team determined the area was safe for investigators to enter.
Rhode Island and Delaware advance marriage equality bills
The Rhode Island Senate cleared a same-sex marriage bill on Wednesday.  The House passed a similar bill earlier this year, but now will have to approve the Senate-amended legislation before it goes to the governor, who has indicated he will sign.  Marriage equality legislation passed the Delaware House earlier this week.  The Democratic-led Senate there is expected to approve it as well.
FEATURES
After explosion at Texas chemical plant, questions rise over lack of regulation, heavy use of nitrogen on farms
President Barack Obama and the First Lady are in Texas today, to speak at a memorial service honoring more than a dozen people killed in a massive fertilizer plant explosion last week near the town of Waco. As survivors of the disaster begin to file lawsuits against the company responsible for the facility. Some watchdogs are criticizing the lack of government regulation and oversight of this and other chemical factories, as well as the environmental consequences of US farmers' pervasive use of nitrogen fertilizer. FSRN's Alice Ollstein reports.
Senators advance bill to strengthen online privacy protections
In Washington today, a Senate committee unanimously approved legislation to bolster online privacy protections by requiring law enforcement agencies to obtain a warrant before accessing personal emails and other electronic files. Progress on the Electronic Communications Privacy Act follows on the heels of newly released government documents that reveal close collaboration between the Pentagon the Department of Homeland Security and Internet service providers in monitoring communications carried on private networks. On Capitol Hill, FSRN's Anna Simonton has more.
Green Shadow Cabinet aims to provide alternative view to mainstream politics
This week, Green Party leaders Jill Stein and Cheri Honkala launched a Green Shadow Cabinet to "serve as an independent voice in U.S. politics." The initiative is modeled after shadow cabinets in other countries and is organized into "six federal branches: Democracy, Economy, Ecology, Foreign Affairs, General Welfare, and Justice." Ben Manski, chief of staff for the Shadow Cabinet, told FSRN that the purpose is to bring together the voices and perspectives of those shut out from mainstream politics.
"It's nearly a hundred prominent scientists, educators, health practitioners, community leaders, labor leaders, students people who are representative of the broad reach of the society who are coming together to show that there is an alternative to the two party system and we will be responding to policies and actions coming out of Washington DC in the months and years ahead."
The Shadow Cabinet will highlight environmental concerns, like climate change and promoting the Green New Deal, as well as economic, labor, anti-war, and peace and justice issues. Manski says a challenge to the status-quo is needed.
"When we see the collapse of economies in Europe and Latin America due to the policies of neoliberalism and we don't hear any disagreement between the Obama Administration and the Republicans in Congress on economic policy, you will hear and you will see the alternative view coming from the members of the Green Shadow Cabinet. When you see a war of empire expanding around the world unchecked and again a consensus among the Obama White House and Republicans in Congress on the use of force to impose an economic policy that's hostile to the needs of the world peoples, you will hear a differing view, another view coming from this alternative government in essence a shadow government which is represented by the Green Shadow Cabinet."
Cabinet members include historian and political economist Gar Alperovitz as New Economy Advisor to the President; Physician and Single-Payer advocate Margaret Flowers as Secretary of Health; and longtime human rights and grassroots organizer Ajamu Baraka as Public Intervenor for Human Rights. To find out more about the full Green Party Shadow Cabinet: http://greenshadowcabinet.us/
In Iraq, clashes leave more than 100 dead as leaders call to stem sectarian violence
In Iraq today, Sunni and Shia leaders criticized government security forces for their response to anti-government protests earlier this week that led to scores of deaths. Clashes in Kirkuk killed more than 100 in the past several days after security forces broke up an anti-government protest in Hawija on Tuesday, which left more than 50 dead. Prime Minister Nouri al Maliki warned of a return to sectarian civil war in the country. The violence comes days after local elections in 12 provinces last weekend. For more, we're joined by Mohamed al Obaidi, resident and shop owner in Baghdad.
Gambia residents concerned about government plan to restrict Internet access
In The Gambia, the government has backed away from an announcement last week that it was banning cyber cafes from offering Internet calling providers, like Skype. Now the government says the ban only applies to the commercialization of Voice over Internet Protocol services. But residents are still concerned about the move, as FSRN's Alpha Jallow reports.