Newscast for Monday, June 24, 2013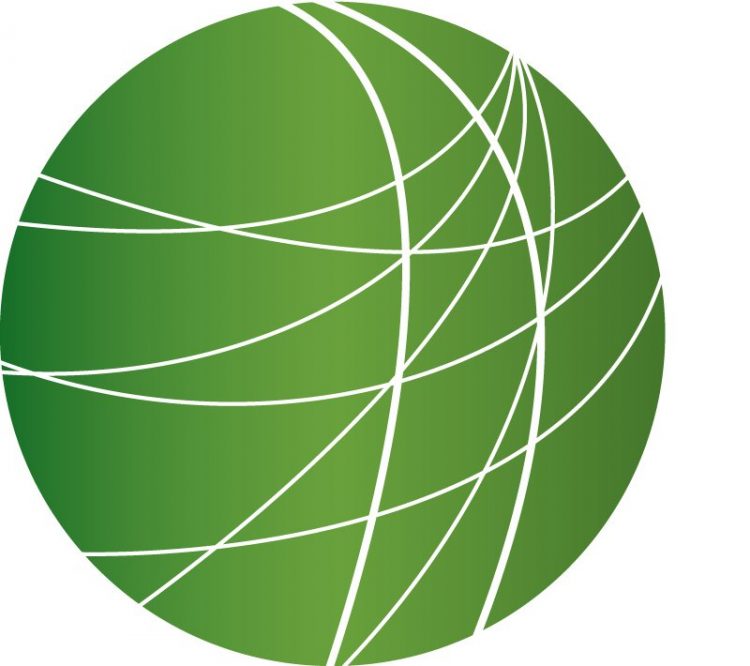 As Ecuador considers asylum for Snowden, push to defend journalists who published NSA leaks
US expands crackdown on whistleblowers with espionage charges against Snowden
Supreme Court issues opinions on affirmative action, right of workers to sue employers
Supporters of civil rights lawyer Lynne Stewart call for her release from prison, citing health issues
New York  legal service workers vote to accept new contract after weeks on strike
HEADLINES
Indian flood death toll now tops one thousand, rescue teams continue work

The death toll for the floods in northern India has risen to over one thousand as rescue workers continue to struggle to reach the more isolated areas. FSRN's Shuriah Niazi reports.
More than 20 thousand people remain stranded in the wake of severe floods and landslides which began nine days ago in the northern Indian state of Uttarakhand. Heavy rains Monday have further complicated the efforts to rescue those stranded. The Army and paramilitary forces are providing food rations and medical facilities to those struck in flood affected areas. Meanwhile, authorities in the state have begin the Herculean task of performing last rites and cremation for more than one thousand people who died in the disaster. As many as 50 tons of dry wood and another 50 tons of clarified butter will be needed to conduct the funerals according to the religious tradition of Hindus. Many of the stranded and some of the dead were visiting the region on a Hindu pilgrimage. Shuriah Niazi, FSRN, Bhopal.

Former Italian Prime Minister sentenced to seven years in sex-for-hire case

A court in Milan, Italy has sentenced former prime minister Silvio Burlusconi to seven years in prison after convicting him for paying for sex with a minor at a party he hosted at his villa and then using his authority to cover up the crime. Both parties deny physical intercourse occurred. The 76-year-old billionare's rights to run for public office were also suspended by the all-female, three judge panel. Berlusconi did not attend the sentencing and his lawyers have said they plan to appeal.
Petitioners call on U.S. Attorney to drop felony hacking charges in Steubenville rape case

Activists delivered petitions with over 200,000 signatures to the U.S. Attorney's office in Columbus, Ohio today asking him to drop charges against a Kentucky man accused of felony computer hacking and identity theft in helping to expose evidence in what is known as the Steubenville rape case. FSRN's Evan Davis reports.
Computer enthusiast Deric Lostutter says he first learned of the Steubenville rape case of a high school student from independent media reports. He says he found evidence of the rape – including a cell-phone video in which several members of the Steubenville High School football team recorded themselves joking about their crime – on several social media sites. He then re-published that video to Youtube.  That video was used in the prosecution of two of the football players, who were convicted earlier this year, and sentenced to one year each in a Juvenile detention facility. In addressing supporter today in Columbus, Deric Lostlutter pointed out that, if charged, he faces a longer sentence than the rapists themselves and the witnesses who failed to intervene in the assault: "You get a quarter of a century for forcing your way in to a computer, but one year for forcing your way in to a woman". No court date has been announced in this case. Evan Davis, FSRN, Columbus.
Opening arguments in Florida trial of George Zimmerman

An all-female and nearly all-white Florida jury heard opening arguments in the trial of George Zimmerman for the homicide of Trayvon Martin. That Zimmerman shot and killed 17 year-old Martin is not a matter of dispute in the trial, but rather if he acted in self-defense. Florida law permits an armed person to (quote) "stand their ground" with deadly force, instead of retreat, if the individual feels threatened. Trayvon Martin, who was unarmed at the time of his death, was visiting his father in a neighborhood Zimmerman patrolled as a self-designated watchman.
Nationwide protests continue in Brazil
Nationwide protests continue in Brazil. Hundreds participated in roadblocks today – notably at a busy port – and tens of thousands marched over the weekend in multiple cities. The protests began over fare hikes but have since grown to encompass a number of grievances about public spending and corruption. The BBC reports Brazilian President Dilma Rousseff has agreed to hold a meeting with protest leaders.
Lebanese soldiers killed as sectarian tensions escalate

Sixteen Lebanese soldiers have been killed in fighting against the armed followers of a hardline Sunni cleric in the southern port city of Sidon as sectarian tensions spill over from the war in neighbouring Syria. For FSRN, Jackson Allers has more from Beirut.
The Salafist Sunni Sheikh Ahmad al Assir has called for open rebellion within the Lebanese Army, asking Sunni soldiers to lay down their weapons and turn against Hezbollah. He accuses the rival party of trying to start a Sectarian war in Syria in support of President Bashir al-Assad. The Lebanese Army have limited Sheikh Assir's movements in recent weeks because of running gun battles between his supporters and those of the pro-Hezbollah militias in Sidon. Violence broke out Sunday after Assir's followers surrounded an army checkpoint on the outskirts of Sidon demanding the release of detained followers – leading to a firefight that engulfed the Abra district and sent hundreds of residents fleeing for safety. Salafist factions in the nearby Palestinian camp – Ain el Helweh – the largest in Lebanon – have joined the fighting against the Lebanese army. Meanwhile, Assir's armed followers have retreated into their mosque compound and have refused to give him up. Lebanese president Michel Suleiman convened an emergency security meeting on Monday to deal with the ongoing fighting. Jackson Allers, FSRN, Beirut, Lebanon
Nelson Mandela in critical condition
Former South African President and anti-Apartheid activist Nelson Mandela is in critical condition in a Pretoria hospital, receiving treatment for a lung infection. The Nobel laureate is 94 years old and his daughter, Makaziwe Mandela says he is "at peace".
FEATURES
As Ecuador considers asylum for Snowden, push to defend journalists who published NSA leaks
Today, Ecuador said it is considering a request for asylum from Edward Snowden, the former employee of the private intelligence contractor Booz Allen. Snowden leaked documents to the Guardian that revealed details of the extensive NSA and FBI surveillance programs. While many around the globe have expressed support for Snowden's disclosure of the massive private data collection that's taking place, the Obama Administration announced charges against him Friday, including Espionage. The US government is seeking his extradition, but the whistleblower organization Wikileaks is aiding Snowden in finding a country for asylum. Ecuador's Foreign Affairs Minister Ricardo Patino read a letter he said his government had received from Snowden. In it, Snowden says he has been accused of being a traitor and it is unlikely he could receive a fair trial. After reading the letter, Patino said Snowden's request had to do with freedom of expression and with the security of citizens around the world. The attack on leakers is also broader, and includes the targeting of journalists, as was disclosed last month in the revelations that the Justice Department was spying on the Associated Press. In an interview Sunday, Glenn Greenwald, the journalist who broke the Snowden story for the Guardian, responded to questioning from David Gregory on Meet the Press about possible prosecution for his role in the disclosures.

US expands crackdown on whistleblowers with espionage charges against Snowden
The revelations of broad surveillance programs run by the US also raises questions about the Obama Administration's aggressive response to whistleblowers. According to a report from McClatchy, the Obama Administration runs a program called "Insider Threat" that requires federal authorities to keep tabs on coworkers and allows agencies to pursue disclosures of any information, not only that which is considered "classified." For more, we're joined by Kathleen Mcclean, National Security and Human Rights Counsel with the Government Accountability Project. The organization has represented past NSA whistleblowers, including Tom Drake.
Supreme Court issues opinions on affirmative action, right of workers to sue employers
In Washington, DC today, the US Supreme Court announced six rulings. They decided that Congress has the right to make people with sex offenses update their public registration even when they move within a state. In Mutual Pharmaceutical Co. v. Bartlett, the justice issued a split 5-4 opinion which limits consumers ability to sue generic drug manufacturers for harmful products. AND The Court overturned a lower court's stay on the execution of a man charged with strangling someone to death more than 30 years ago, meaning the death sentence against him can proceed. Today we'll focus on two decisions restricting the right of workers to sue their employers for harassment, discrimination and retaliation, and on another that sent a closely watched case on the constitutionality of affirmative action back to a lower court for review. In Washington, FSRN's Alice Ollstein has the details.

Supporters of civil rights lawyer Lynne Stewart call for her release from prison, citing health issues

Supporters of imprisoned lawyer Lynne Stewart continue to pressure prison officials to release her from incarceration. Stewart has stage IV cancer and the prison warden recommended her compassionate release. Yet, she still awaits the signature of the director of the Federal Bureau of Prisons. Stewart was a long-time civil rights attorney convicted of "material support for terrorism," a charge stemming from her representing Sheikh Oman Abdel-Rahman on terrorism-related charges, and allegedly helping him communicate with his followers abroad. FSRN's Ben King heard from Stewart's supporters today, rallying outside the Federal Bureau of Prisons.
New York legal service workers vote to accept new contract after weeks on strike

For more than six weeks hundreds of legal service workers have been on strike in New York City over attempts to cut their pay and benefits. The contract dispute has pitted those who provide legal aid to tens of thousands of the city's poor and working-class residents against New York's wealthy elite who oversee the charity that employs them. Claiming victory Monday, strikers voted to accept a new contract that will preserve workers' salaries, health and retirement. FSRN's Peter Rugh has more on what's at the center of the dispute.