Newscast for Wednesday, April 3, 2013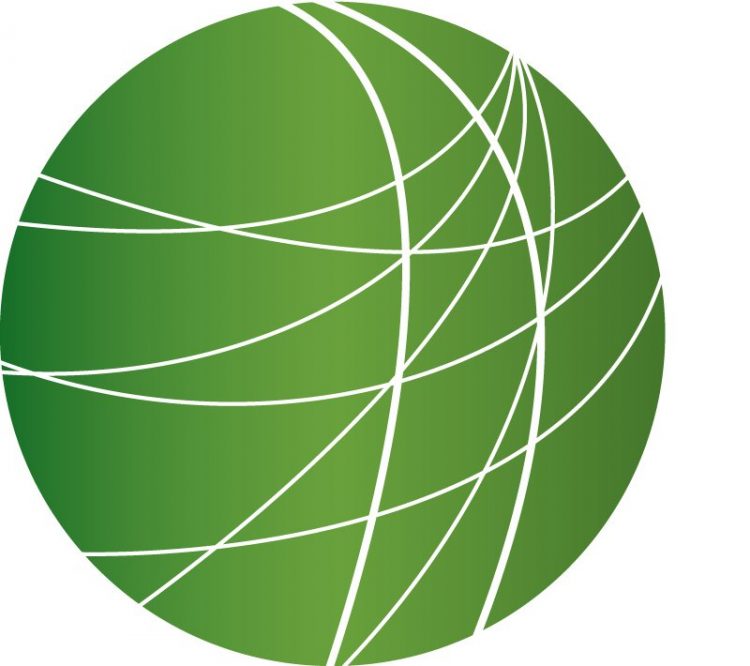 Government documents show coordinating spying of Occupy encampments by local, federal agents
Death of ailing Palestinian prisoner in Israel prompts protests, hunger strike
Mobil clinic brings scarce health services to disputed territories in Northern Iraq
Syrian refugees strain overcrowded camps in northern Iraq
HEADLINES
Dozens of civilians dead after militant attack on Afghan government compound
More than 50 people died in Farah province in western Afghanistan today when militants attacked a compound where Taliban leaders were facing trial.  Nine suicide attackers detonated and killed at least 35 civilians and nine Afghan troops.  Another 90 people were hurt, most of them civilians. The Taliban has claimed responsibility and says the accused fighters were freed in the attack.
Hunger strikers protest conditions at UN refugee camp in Tunisia
In Tunisia, dozens of refugees who fled the Libyan war are on hunger strike, protesting in front of the   UN offices in the capital. Several are already facing serious health effects. Roberto Nieto reports from Tunisia.
The 41 hunger strikers are residents of the UN High Commission for Refugees run Choucha camp, located on the Tunisian border with Libya. Several of them have now been hospitalized. They're protesting the UN's refusal to resettle them to a safe third country where their human rights will be protected. They also want to draw attention to the poor living conditions in the camp that opened in 2011 as a result of the war in Libya.  Rula Magakela is one of the protesters.
"The conditions are not suitable. We are in the desert. The Choucha camp is controlled by Tunisia and the United Nations, what the United Nations tell the Tunisian authorities to do is what they are doing."
Choucha once housed thousands of refugees. While the majority have been granted asylum and relocated, 250 people remain at the camp and continue to live in limbo, under dire conditions, with some of the refugees claiming they don't have enough food and water. The camp is set to close at the end of June, and the refugees fear that they will be left to fend for themselves in Tunisia, with no international support and where refugees fear the racism that exists towards dark skinned people. Roberto Nieto, FSRN, Tunisia.
Police forcibly remove CA tree sitters protesting highway through sensitive wetlands
Tensions are rising in the small town of Willits, California as the state continues to push the construction of a highway. Opponents say the project is costly and will decimate wetlands. Authorities used rubber bullets yesterday to extract tree sitters protesting the project. Christina Aanestad has more.
A video posted on YouTube shows California Highway Patrol officers in a bucket truck about 30 feet in the air shooting rubber bullets at a tree sitter just feet away.  All  four tree sitters and a few protesters were arrested. California Senator Noreen Evans said the officers used excessive force. CHP claims that one tree sitter threw human waste at them. The protesters climbed the trees several days ago, with one sitting there for more than two months to stop construction of a nearly $250 million dollar highway bypass project, around the town of Willits. Opponents say it will destroy wetlands, and habitat for  sensitive species like salmon. The California Department of Transportation, the lead agency of the project, plans to insert tens of thousands of poles into the land to suck the water out. The agency says they've considered alternatives, but the bypass is the best trucking route around Willits. A lawsuit challenging the project is pending in court. Christina Aanestad, FSRN, California.

Protests erupt around the issue of gay marriage in Senegal
After rumors in Senegal that lawmakers were considering legislation that would decriminalize homosexuality, a leader of the country's ruling party denied the claim. Anti-gay activists as well as religious and cultural groups are vowing to block any move by parliament to legalize gay marriage. FSRN's Alpha Jallow reports from Dakar.
Anti-gay rights protesters took to the streets of Dakar Tuesday after word that human rights groups recently held a secret meeting with senior officials of Senegal's national health ministry. According to Amnesty International's Seedy Gassama, they joined Senegalese gay rights groups like Raddho and called for parliament to decriminalize homosexuality and to legalize gay marriage. Gassama said that it is the duty of rights organizations to defend the rights of citizens. The religious hard-line NGO Jamra responded by kicking off a country-wide tour to highlight to religious leaders what they call "the dangers of legalizing homosexuality." In Senegal, homosexual acts are illegal and punishable by up to five years in jail and a $2,000 fine. Alpha Jallow, FSRN, Dakar, Senegal.
Uruguay senate approves marriage equality; President expected to sign
If all goes according to plan, gay couples in Uruguay should be able to legally marry this summer. Yesterday, the country's Senate overwhelmingly passed a bill that would update more than 20 laws to provide marriage equality. The measure includes equal rules for in-vitro fertilization and adoption and also allows parents to decide whose surname comes first on a child's birth certificate. The President is expected to sign the law.
France provides free abortions; girls 15-18 get free and anonymous birth control
And women in France now have access to free pregnancy terminations and girls  between the ages of 15 and 18 can get free and anonymous birth control. The services that were approved last year as part of the country's 2013 social security budget went into effect this week.
FEATURES
Government documents show coordinating spying of Occupy encampments by local, federal agents
The US government routinely kept tabs on Occupy encampments through monitoring and coordinating surveillance, according to new government documents obtained through the Freedom of Information Act. Much of the online surveillance of peaceful activist groups was carried out  through the Department of Homeland Security's "fusion centers," which were set up after September 11th, 2001 to analyze terrorist threats. The revelations come as members of Congress debate reforms to the Electronic Communications Privacy Act, which currently allows the government to access private email content, online conversations and cell phone location data without a warrant. In Washington, FSRN's Alice Ollstein has the story.
Death of ailing Palestinian prisoner in Israel prompts protests, hunger strike
Dozens of Palestinians continued protests in the West Bank today, following the death yesterday of prisoner Maysara Abu Hamdiyya after being held in an Israeli jail. According to the Palestinian News and Info Agency, protests took place in Ramallah and Nablus City and clashes with Israeli soldiers took place in Hebron, Abu Hamdiyya's hometown. Dozens have been injured, including from tear gas bombs. Abu Hamdiyya died after being diagnosed with advanced cancer. His family and advocates are calling for details from an autopsy and his medical record to be released, saying treatment was delayed. His body was transferred to the Palestinian Authority today and a burial is scheduled for Thursday. Also today, Israel confirmed air strikes in Gaza City after it reported mortar fire from the coastal strip. The tension comes as Palestinian prisoners refused food in a mass hunger strike inside prisons. For more, we're joined by Anat Litvin, director of the Prisoners' and Detainees' Department of Physicians for Human Rights in Israel.
Mobil clinic brings scarce health services to disputed territories in Northern Iraq
In Northern Iraq, the long-running standoff between Baghdad and the Kurdistan region over Iraq's disputed territories has left the area without a functioning government. As a result, many residents lack effective basic services, such as power, water and, crucially, medical care. But as FSRN's Hermione Gee found out, one Kurdish NGO is trying to fill that gap by sending mobile medical teams to some of the villages in the area.
Syrian refugees strain overcrowded camps in northern Iraq
As fighting continues in Damascus, Aleppo and other parts of Syria, residents continue to seek safety outside the country, including in Northern Iraq. According to the UN Refugee Agency, hundreds of new people are arriving in the Kurdistan region everyday where refugee camps are already overcrowded. As resources are stretched, conditions are degrading at the camps which aid workers characterize as "below humanitarian standards." Disease outbreaks are affecting thousands, including diarrhoea and hepatitis A. UN Radio's Dianne Penn reports.