Newscast for Thursday, April 4, 2013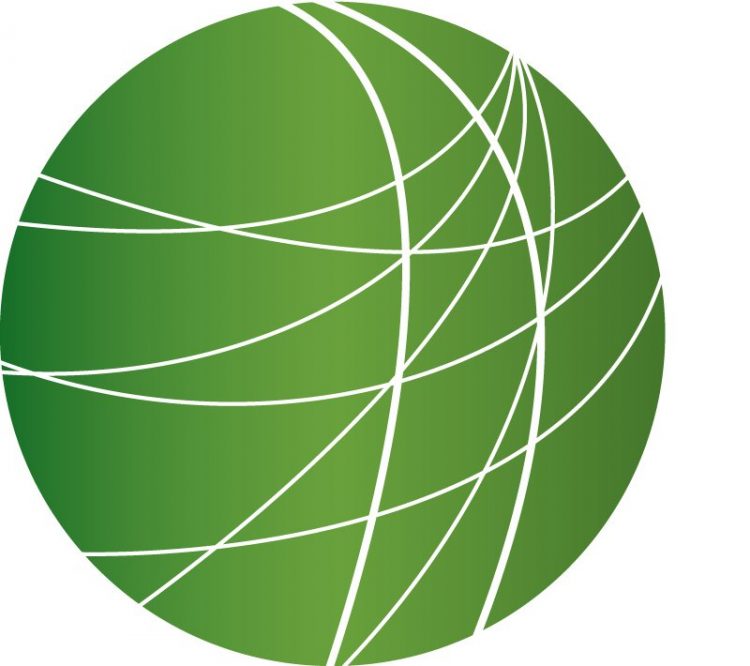 West Bank residents mourn two Palestinian youth as clashes with Israeli soldiers continue
Amid rising tension in Asia, civil rights leaders invoke Martin Luther King, Jr. in calls to end militarism
As response to spills in Arkansas, Minnesota continue, oil companies still exempt from funding federal clean up trust
New York fast food workers demand higher pay, right to organize in one-day strike
HEADLINES
Connecticut passes gun control bill
Almost four months after the massacre at Sandy Hook Elementary School in Newtown, Connecticut, State Governor Dannel signed a gun control bill into law today. It's being called the strictest legislation in the nation, but some activists focused on reducing gun violence say it falls short. For FSRN Melinda Tuhus reports from New Haven, Connecticut.
The law, which goes into effect immediately, strengthens the existing assault weapons ban by outlawing an additional 100 models, bans new sales of ammunition clips holding more than ten bullets, and requires universal background checks for gun purchases. Connecticut lawmakers hailed the bi-partisan effort. The Bill had supporters and critics on both sides. In the House vote early this morning, 20 Republicans voted for the bill, while 13 Democrats voted against it. But not all anti-violence campaigners are happy with the new law. Barbara Fair, of My Brother's Keeper in New Haven, says any gun laws should address this problem.
"These kids are not going into the store buying these guns. These guns are being trafficked to these kids, and nobody's addressing that. "
Critics say that legislators bowed to the gun lobby by dropping a proposal to require annual registration of hand guns to determine which were still in the hands of their legal owners. Most gun murders in the inner cities are committed with illegally trafficked guns. Melilnda Tuhus, FSRN, Hartford, Connecticut.
Seattle police criticized
Seattle's city council questioned the police chief on Wednesday, about his handling of last year's May Day protests, in which eight people were arrested. An independent review of the protests found that the Seattle Police Department failed to practice adequate crowd control and officers were confused by conflicting orders. FSRN'S Mark Taylor-Canfield has more.
Authored by former Los Angeles Police Deputy Chief Michael Hillmann, the review focuses on the policing of a small independent march. On May Day 2012 demonstrators broke off from the main march and damaged property in downtown Seattle.  Officers reported that they were given conflicting orders on how to engage protesters and make arrests. Hillman claims that police activity on May Day "significantly damaged the credibility of the Police Department". In particular Hillman found that fellow officers criticized Assistant Police Chief Mike Sanford's decision to enter a crowd of protesters alone to make an arrest. They told how Sanford then had to be rescued by other police officers. The review also points out that Seattle Police officers have not received any new training on crowd control since demonstrations against the World Trade Organization took place in Seattle in 1999. The department's handling of those protests was also widely criticized. At the time of the May Day protest the Seattle Police Department was under a US Dept of Justice investigation for use of excessive force. A federal grand jury is also currently investigating the protests. Mark Taylor-Canfield, FSRN, Seattle.
NATO airstrike kills six Afghans
A NATO airstrike has left four Afghan police officers and two civilians dead.  Local officials say NATO hit the wrong target after Taliban fighters attacked a police station in Eastern Ghazni province early on Thursday morning. Civilian deaths have deteriorated the relationship between the Afghan government and NATO forces   In February, the killing of ten civilians in an airstrike led President Hamid Karzai to ban Afghan security forces from calling-in NATO for assistance, but joint operations have continued.  Early next year, NATO is expected to withdraw 100,000 foreign troops from the country.
Hong Kong port strike continues
A week-long strike by dockworkers in Hong Kong shows no sign of ending. Hundreds of workers walked off the job last week to demand increased pay and better working conditions. Strikers want Hutchison International Terminals to negotiate directly with their union. But the company has distanced itself from the strike, saying the dockworkers are employed by contractors and are not it's employees. The company estimates the strike is costing more than $640 000 each day, and is resulting in major delays at the world's third busiest container port.
IMF announces terms of Cyprus deal
Cyprus will have to implement widespread cuts to public spending and privatize state-owned assets if it wants to receive a bailout from the International Monetary Fund.  The IMF announced the terms of its 3-year loan to the country yesterday.  The billion dollar deal, agreed to in principal by the Cypriot government, requires cut backs to the country's pension fund and welfaresystem. Cyprus requested the bailout to help bring down government debts and refinance its financial sector, after the country was brought to the brink of economic collapse.  But the agreement is already facing opposition both inside and outside parliament.  Bank workers in Nicosia announced they would walk out on Thursday in protest of the plan. $10 billion in additional bailout money will come from other European governments.
Offshore assets revealed
The President of Azerbaijain, the former Mongolian Finance Minister, the wife of the Russian Deputy Prime Minister, and the campaign treasurer for the French President.  These are just some of the hundreds of individuals revealed to be keeping their wealth in offshore tax havens, according to documents leaked to the Washington-based International Consortium of Investigative Journalists.  Some two million leaked documents have shed light on the normally secretive world of offshore accounts.  Tax havens, like the British Virgin Islands, are where individuals and businesses register their assets to avoid taxation in their home countries and the identity of the account holder is normally protected.  It's estimated that more than $20 trillion dollars could be stashed in offshore accounts around the world.
FEATURES
West Bank residents mourn two Palestinian youth as clashes with Israeli soldiers continue
In the West Bank, clashes between Palestinians and Israeli soldiers turned deadly when soldiers shot and killed two youth.  The [latest] demonstrations began Tuesday soon after the death of Palestinian prisoner Maisara Abu Hamdiyya who had an advanced case of cancer and whose death raised questions about health care in Israeli jails. His body arrived at his hometown, Hebron, early this morning/today as the bodies of the two Palestinian youth were also buried. FSRN's Ghassan Bannoura reports.
Amid rising tension in Asia, civil rights leaders invoke Martin Luther King, Jr. in calls to end militarism
Civil rights and faith leaders gathered in Washington DC today to mark the 45th anniversary of the assassination of Dr. Martin Luther King, Jr. and honor his life's work, which spanned struggles for union rights, civil rights, voting rights and opposition to US militarism. As the US government escalates both rhetoric and military preparation toward North Korea, peace advocates are calling on the Obama Administration to instead listen to Dr. King's message denouncing foreign aggression and violence. In Washington, FSRN's Alice Ollstein has more.
As response to spills in Arkansas, Minnesota continue, oil companies still exempt from funding federal clean up trust
In Arkansas, the state's attorney general is demanding that ExxonMobil release more information about a tar sands spill that prompted evacuations and flooded residential streets and waterways last week. In a statement today, Attorney General Dustin McDaniel gave ExxonMobil until April 10 to comply with a subpoena and release inspection reports, sampling and testing data and other information about the Pegasus pipeline that runs through central Arkansas. Aerial videos of the area showed extensive coverage of the spill after the accident but access is now limited, as the FAA imposed a no-fly zone over the spill area. This follows another spill in Minnesota last week after a train derailment, which unleashed some 30,000 gallons of tar sands. The spills draw attention to the high costs of tar sands accidents and who foots the bill. Under the federal Oil Spill Liability Trust Fund, oil companies are required to pay into an oil response fund. But an exemption does not require companies that transport the tar sands mixture, known as diluted bitumen, to contribute to the fund. According to the watchdog group Oil Change International, that exemption cost US  taxpayers $36 million in 2011 and, with the rapid increase in tar sands production, could reach $375 million in the next five years. For more, we're joined by David Turnbull, campaigns director with Oil Change International.
New York fast food workers demand higher pay, right to organize in one-day strike
Employees at numerous fast food restaurants across New York City walked off the job Thursday in a one-day strike. Organizers estimate 400 workers participated. At picket-lines in front of some of America's largest fast food franchises, workers raised demands for higher pay. They are also seeking to form a union. FSRN's Peter Rugh has more.