Newscast for Friday, May 24, 2013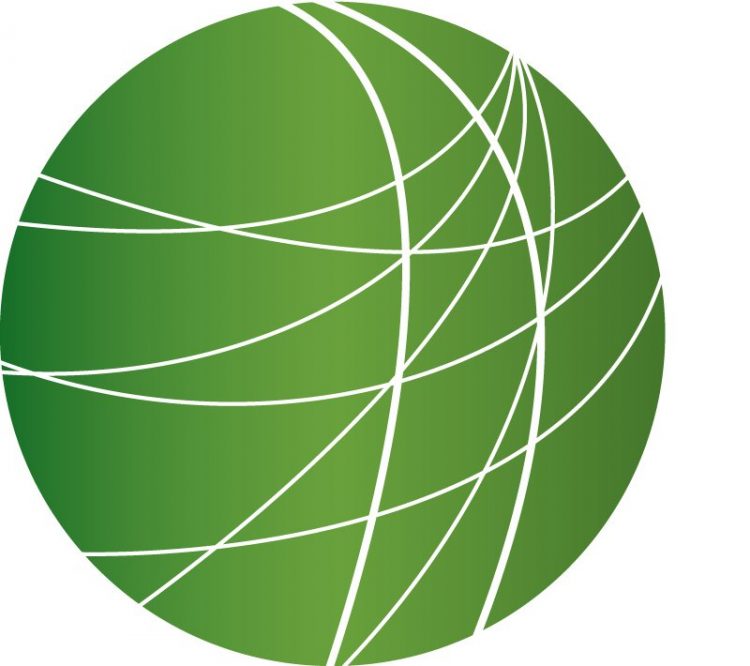 Ahead of global protests against Monsanto, Senators block efforts to allow labeling of GMO food in Farm Bill
After struggling with PTSD, Navy veteran uses meditation, counseling to help others overcome trauma
Local residents in Cameroon raise concerns about massive US-backed palm oil plantation
Advocacy groups say internal documents from Herakles Farms point to corruption, bribery in Cameroon palm oil plantation
Mumia Abu-Jamal on "Nature's War"
HEADLINES
Syrian refugee flow to Jordan drops to trickle, reason unknown
A joint US and Russian effort to find a political solution to the civil war in Syria is making progress. Russian officials announced today that the Syrian government has agreed "in principle" to a round of talks with opposition leaders. In other news, thousands of displaced Syrians are being prevented from crossing the border into Jordan, according to UN Refugee Agency spokesperson Melissa Fleming.
"We are not located on the other side of the border so it's very difficult for us to determine exactly what is going on and what is preventing these people from leaving. It's not that the border is closed; they are just not coming. They are being held back for reasons we can only speculate. We have indications that there is heavy fighting in a number of border towns which may be preventing people to flee."
The Agency says over the past week, only about seven Syrians have managed to cross, compared to 2000 people per day since the beginning of the year.  More than 1.5 million Syrians have so far sought refuge in Lebanon, Jordan, Turkey and Iraq.
Ecuador president sworn in for 3rd term
Today Rafael Correa was sworn in as Ecuador's president for a third term, a first in the country's history. Correa remains highly popular, winning easily in last February's elections. FSRN's Irene Caselli reports from Quito.

After more than six years in power, Rafael Correa remains one of the region's most popular leaders. February's election gave him a third term, as well as an absolute majority within the National Assembly, Ecuador's legislature. Correa first won the presidency in 2007 and pushed through a new constitution that, in part, allowed him to maintain power. Correa has invested oil revenues in much-needed infrastructure, free healthcare and education, leading to a significant reduction of poverty rates. But critics say he holds too much power and worry that his majority in the Assembly will pass controversial policies.  These include a new water law that has been highly contested by indigenous peoples, as well as a media law, which critics say would help silence the press. Under Correa's rule, there has been a significant number of threats made against journalists.The Knight Center for Journalism in the Americas partly attributes the hostility to inflammatory language used by Correa against the private media sector. Correa's current term will end in 2017. According to the constitution, he is not allowed to run again. Irene Caselli, FSRN, Quito.
Central India officials cancel controversial nuclear plan hearing
In an update from a story FSRN covered earlier this week… A district government in India's Madhya Pradesh state has canceled a controversial public hearing on a proposed nuclear power plant. Residents of Chutka village and the surrounding areas have been building support to halt the so-called Chutka project. Opponents cite safety concerns and argue the government has not made information about the project understandable for local residents.
LGBT groups vow to maintain pressure, as Boy Scouts relax gay scout rules
The Boy Scouts of America will allow out gay scouts to be members of the organization, but have maintained a ban on LGBT scout leaders. In a vote yesterday, volunteer leaders approved the lifting of the previous ban on gay scouts by more than 60%. At a press conference after the vote, ousted scout leader Mark Noel said any improvement in the climate for LGBT youth is significant, but …
"The fact that this policy comes with an expiration date for every young LGBT scout in the program, means that it's still discriminatory. There's still a double standard there. There is only one good way under the now-current policy, and that is to grow up straight."
Under Boy Scout rules, once a gay scout turns 18 he would no longer be able lead or volunteer with the organization. The Scouts did not vote on that issue.
FEATURES
Ahead of global protests against Monsanto, Senators block efforts to allow labeling of GMO food in Farm Bill
Before leaving for a week-long Memorial Day vacation, the Senate voted down a proposal to allow states to require the labeling of genetically modified products. Senate Republicans also blocked a vote on repealing a provision passed earlier this year that prevents federal courts from halting the sale and planting of genetically modified seeds, even if there are questions about their impact on the environment and human health. The debates on amendments to the Farm Bill come as activists in hundreds of cities around the world prepare to protest this weekend against Monsanto and other agribusiness companies that market genetically modified crops. On Capitol Hill, FSRN's Alice Ollstein has more.
After struggling with PTSD, Navy veteran uses meditation, counseling to help others overcome trauma
This Memorial Day weekend, veterans, families and communities across the US are taking part in events to honor soldiers who have died while serving in the armed forces. The Iraq and Afghanistan Veterans of America is calling for a moment of silence on Monday at noon eastern when officials will lay a wreath at the Tomb of the Unknown Soldier at Arlington National Cemetery in Virginia. For many veterans and their families, it's also a time to find ways to confront their past experiences and to heal. It can be a long process marked by trauma but one that moves forward by a hard-fought hope for the future. Across the country, a network of veterans are reaching out directly to other service members with resources to help respond to PTSD. One of those groups is HopeforPTSDVets.org founded by Kevin Taylor of Wimberley, Texas.  Taylor himself has spent many years struggling with his experiences when he was stationed with the US Navy on the USS Vincennes in the Persian Gulf in July 1988, near the end of the Iran – Iraq war. That July, Taylor was sitting at his air radar consul, when reports of possible enemy ships and aircraft came in.
TAYLOR: "Once they had done that, our captain, Captain Will Rogers asked for permission from Commander of Middle East Task Force for permission to engage these gun boats with our five-inch guns. It took a little while, it seemed like forever, twenty minutes I guess, before permission was granted and then we began firing our guns at these gun boats."
At first, Taylor said, the command center was filled with the anxiety and excitement of battle, but that suddenly disappeared, when there was an indication that something went terribly wrong.
TAYLOR: "It was about twenty minutes later that we received a secure transmission from the commander of Middle East task force that Flight 655 from Bandar Abbas to Dubai was late in arriving. And it was at that point that the excitement at CIC turned to shock and we all began to grasp what had happened and what the implications were."
MERINA: "And what you found out later, was that the flight that was struck down was a passenger Iran Air Flight 655 bound for Dubai?"
TAYLOR: "Correct, with 290 passengers plus crew."
MERINA: "There was an investigation that followed, it cleared you of wrong-doing and identified a software error, but this still offered little relief to you."
TAYLOR: "It really, it didn't. In that situation, which I think is the definition of the fog of war, in an engagement like that, your training kicks in and you do what you were trained to do. I was actually command advanced a rank for my performance in that particular engagement, even though the results were tragic. And that maybe even compounded my guilt and shame of the incident, but I spent the next 20 years not understanding that it was post-traumatic stress but dealing with the symptoms of it and it almost killed me."
Taylor spent the following years as what he calls a nomad through the Southern US, including becoming homeless, stints in jail, battling drug addiction and attempts at suicide. But it was in jail when he found meditation, a key practice he says that helped save his life, especially from the terror of post-trauma, which he describes as a river.
TAYLOR: "It takes you wherever it wants you to go, you're caught in the current of it, the rapids. It tosses you to and fro and you have no choice in the direction you want to go. Meditation provided me the opportunity to step out on the bank and observe the river, without having to participate in it and when that happens you begin to have a choice. When you understand that you're not your thoughts and emotions, that you can observe them with the opportunity to step out on the bank and observe the river without having to participate in it and then you cultivate a choice and once you cultivate a choice, then you can begin to find peace."
Taylor's Texas-based group, HopeforPTSDVets.org, uses meditation, reiki, mindfulness and art therapy to help veterans.  It also conducts retreats and bring veterans together to from what it calls the Veterans Support Squad. To find upcoming events from Taylor's group:  www.hope4ptsdvets.org.
Local residents in Cameroon raise concerns about massive US-backed palm oil plantation
An American-based agri-business company, Herakles Farms plans to open a large palm oil plantation in Cameroon's South West Region. Herakles claims the plantation will create jobs and improve life for locals. But residents are concerned it will lead to loss of farmland and homes for thousands of people. Environmental  NGOs have also condemned the project, saying it will destroy the area's rich forests and habitat for the country's iconic wildlife. FSRN's Ngala Killian Chimtom Reports from Yaounde.
Advocacy groups say internal documents from Herakles Farms point to corruption, bribery in Cameroon palm oil plantation
Last weekend, Herakles Farms announced it was suspending work on its palm oil plantation following an order from Cameroon's Ministry of Forestry and Wildlife. The company said it was reducing its workforce of nearly 700 employees and hopes to resolve any issues with the government. The move comes as the US-based Oakland Institute and Greenpeace released internal company documents this week that they say show corruption and efforts to mislead investors.The documents include company presentations, communications with Cameroonian officials and internal emails. One company email, from August 2012, describes the situation in Cameroon as "precarious" and assesses management at the proposed site of the plantation as "pathetic." Another email from that same month reveals that workers are paid $5 a day without tax and social insurance contributions, a violation of Cameroon's law, according to the email. Anuradha Mittal is executive director for the Oakland Institute, one of the groups that obtained the documents.
"First, Herakles is operating without a proper land lease, a move that is illegal under Cameroonian law. More important, Herakles Farms seems to have been well aware that they do not have the necessary permits to operate legally, and yet they proceeded with deforestation operations and palm cultivation."
Mittal said the documents reveal a situation that contrasts with the image that the company has long presented, including public statements by Herakles chair and CEO, Bruce Wrobel.
"The new documents that we put out also reveal about the company's viability and financial health. The company is, according to one senior employee, in a 'cash crunch.' The fact is that Wrobel and his cohorts are in over their heads and are desperate to cover their shortfall."
The groups are calling for an investigation into the accusations, which include the use of cash gifts and bribery. Brendan Schwartz is forest campaigner with Greenpeace International.
"Herakles has been using, and this is multiple employees that have been using, promises of employment, cash gifts and bribery either to gain consent from local communities to give away land or to seek approvals in Cameroonian ministries."
Schwartz said the plantation  could have a devastating effect on the local residents, some of whom are already farming or producing crops using forest resources on a smaller scale.
"Small scale farmers that are already producing cash crops, such as coco and then other food crops in the area are making far more independently operating than they would as laborers in a Herakles plantation, so we believe the net effect of the project would be creating unemployment and underdevelopment."
FSRN's repeated attempts via email and phone to the New York offices of Herakles Farms seeking a response to the report were not returned. But a statement on the company's website says that Herakles Farms "is committed to sustainable palm oil production" and engaging with stakeholders.
The advocacy groups said that Herakles is just one of thousands of companies engaged in similar land deals throughout Africa, Latin America, Southeast Asia and that the process deserves increased scrutiny and more involvement from the local communities. Both Greenpeace and the Oakland Institute have made the Herakles documents available online.
To access the Herakles Farms documents, go to: http://www.oaklandinstitute.org/herakles-exposed
For Greenpeace's files on the project: http://www.greenpeace.org/international/africa-palm-oil/
Mumia Abu-Jamal on "Nature's War"
In Oklahoma City, more funerals for victims of the devastating tornado that struck the area this week are scheduled for Saturday, including two for nine-year-old students at the Plaza Towers school which was directly hit by the storm. Officials in the city of Moore also said a memorial service would take place Sunday at the First Baptist Church. The area is continuing recovery from the storm and many residents have vowed to rebuild. Mumia Abu-Jamal has this commentary.