Newscast for Monday, January 28, 2013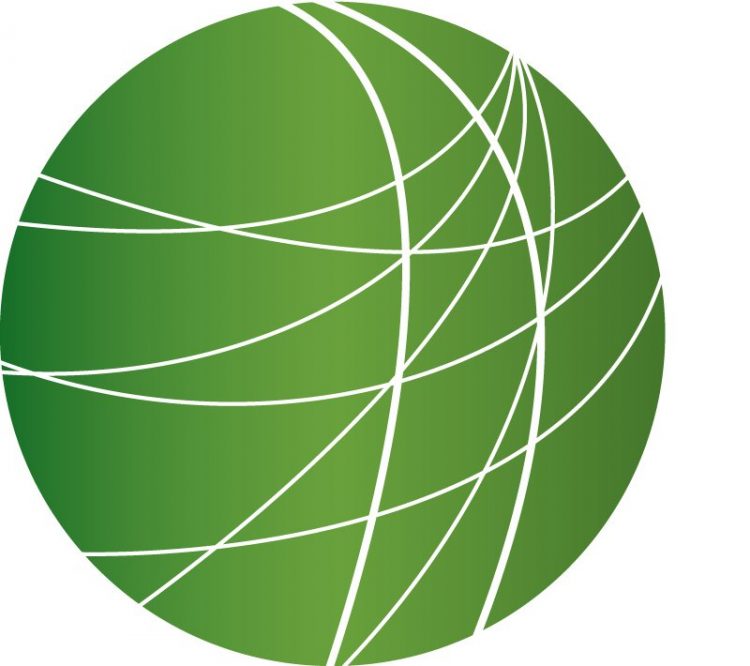 Labor, faith and migrant rights groups critical of Senate immigration reform proposal
Court decision invalidating President Obama's recess appointments threatens dozens of National Labor Relations Board rulings
Hundreds protest in Portland, Maine against Canadian tar sands oil
Thousands sign online petition urging Harvard to revoke Felipe Calderon's fellowship
Azerbaijan opposition groups find creative ways to protest government restrictions on freedom of speech
HEADLINES
Egypt: Morsi declares martial law in 3 cities but protests continue; 50 dead
Protests continued today in Egypt where President Mohammed Morsi has declared a state of emergency in three cities. At least 50 people have died during the past five days.  Sean David Hobbs reports from Cairo.
Protesters opposed to President Mohammed Morsi took to the streets following the second anniversary of the Egyptian revolution. The demonstrations grew in scope and violence on Saturday, after a court sentenced twenty-one Port Said residents to death for the 2012 killing of seventy-two fans of the Cairo based al-Ahly soccer team. Al-Ahly supporters were among the strongest activists in the 2011 Tahrir Square uprising that unseated former leader Hosni Mubarak, and many claim that Egyptian security forces incited al-Masry supporters in the deadly violence at the game. On Sunday the Morsi government placed Port Said and two other Suez canal cities under a thirty day state of emergency, imposing a curfew and empowering the Egyptian military to arrest civilians.  President Morsi has offered emergency talks, but opposition leaders are cool to the prospect. Sean David Hobbs, FSRN, Cairo, Egypt.
French-led forces push militants from airport and enter city; 13th century manuscripts torched
In Mali, French-led forces took control of the Timbuktu airport and continue to press Islamist militants from the city's center. As militants retreated over the weekend, they set fire to a library destroying thousands of historic documents and manuscripts dating back as far as the 13th century. The US has increased military support, adding aerial refueling to intelligence and evacuation efforts already in place.  The United Nations says almost a quarter of a million people have fled the country and another 150,00 are internally displaced by the violence.
Another garment factory fire in Bangladesh; seven workers dead
Seven garment workers in Bangladesh died in a factory fire over the weekend.  All of the dead were female, the youngest was 15 years old. The fire broke out at the Smart Fashion Export factory in Dhaka where workers produced clothing for major European labels.  As many as 450 workers were on the sewing floor in the second story factory when the fire quickly spread. One of only two exits was locked. Passersby heard screaming and broke through a window grate allowing many trapped workers to escape.
Former GM worker begins third month of hunger strike demanding talks for injured workers
In Detroit, a former Colombian autoworker has entered his third month of a hunger-strike. Its the latest in a campaign targeting General Motors for firing workers injured on the job. FSRN's Jaisal Noor reports.
Last week activists in Detroit delivered a petition with 76,000 signatures to General Motors headquarters and protested at a Detroit auto show, all to help raise awareness of the plight of former workers at GM's Colmotores plant in Colombia. 68 workers at that plant say they were fired after being injured on the job nearly a year and a half ago. For the past 69 days, their leader Jorge Parra has been on hunger-strike in Detroit demanding GM restart negotiations with the group. GM spokesperson Katie Mcbridge told FSRN the company won't negotiate further because the workers rejected their initial settlement offer of around $30,000 per worker. But Parra says GMs offer is not sufficient. "With that amount of money I won't be able to have my surgery, its not enough. Its not only the surgery, it's therapy and supporting my family." Despite concerns for his health, Parra has vowed to continue the hunger-strike until GM negotiates a just settlement. Jaisal Noor, FSRN, Detroit.
Seattle gun buy back nets rocket launcher
A new gun buy back program kicked off in Seattle today.  Among the weapons turned in – a shoulder fired rocket launcher. Mark Taylor-Canfield has more.
King County Executive Dow Constantine and Seattle Mayor Mike McGuinn say the new gun buy back program is a direct response to recent incidents of gun violence in the US, including the latest mass shooting in Newtown, Connecticut last month. So far more than 700 guns have been collected. Locally based businesses, including Amazon are offering $100 gift cards to anyone turning in a rifle or hand gun to police, and $200 for assault weapons. Over $100,000 has been raised to fund the gun exchange.
Hundreds of people have already participated in the program and the Seattle Police Department reports that at one point on on Sunday one gun per minute was being turned in. One surprising result was the recovery of a rocket launcher. Police officials say the surface to air weapon will be returned to the US military at Fort Lewis. Mark Taylor Canfield, FSRN, Seattle.
FEATURES
Labor, faith and migrant rights groups critical of Senate immigration reform proposal
Democratic and Republican Senators unveiled an immigration reform plan today with several components, including a path to citizenship for undocumented people already in the US, improving the workforce visa program, increasing border militarization and surveillance, and making the controversial E-Verify database mandatory. Labor and immigrant rights groups are praising some of these planned measures, condemning others, and calling for the inclusion of key provisions left out of this proposal. In Washington DC, FSRN's Alice Ollstein has more.
Court decision invalidating President Obama's recess appointments threatens dozens of National Labor Relations Board rulings
Dozens of rulings from the National Labor Relations Board could be invalidated following last Friday's federal court decision on President Obama's recess appointments. In a 3-0 decision, a panel of the DC Circuit Court of Appeals ruled that the President can only make recess appointments when the Senate has formally adjourned between sessions of Congress. The President made the appointments in January 2012 during the Senate's holiday break, which the DC panel said was not an official "recess." For more on the issue we spoke with Kate Bronfenbrenner, Director of Labor Education Research at Cornell University's School of Industrial and Labor Relations.
Hundreds protest in Portland, Maine against Canadian tar sands oil
In Portland, Maine almost a thousand people gathered over the weekend to protest against Canadian tar sands oil. Participants said they were rallying to "put on the map" their opposition to bringing tar sands through an existing pipeline in the state. FSRN's Melinda Tuhus was there.
Thousands sign online petition urging Harvard to revoke Felipe Calderon's fellowship
Today, former Mexican President, Felipe Calderon – whose six year term ended last November – starts a fellowship at the Harvard Kennedy School. In a statement announcing the fellowship, the school credits Calderon, "with having boosted the nation's economic development as a pro-business, pro-free market leader and having made significant reforms to the country's environmental, immigration and health care policies." More than 34,000 people have signed an online petition urging Harvard to revoke his position. Andalusia Knoll has more.
Azerbaijan opposition groups find creative ways to protest government restrictions on freedom of speech
In Azerbaijan, an unusual wave of protests and riots have taken place over the last few weeks. The unrest started on the 12th of January when an estimated 27 people were arrested during a demonstration against hazing and non-combat deaths in the military. The actions come as the government cracks down on freedom of speech. But groups are finding creative ways to voice their opposition to the restrictions. From Baku, MJ del Valle reports.