Newscast for Tuesday, April 9, 2013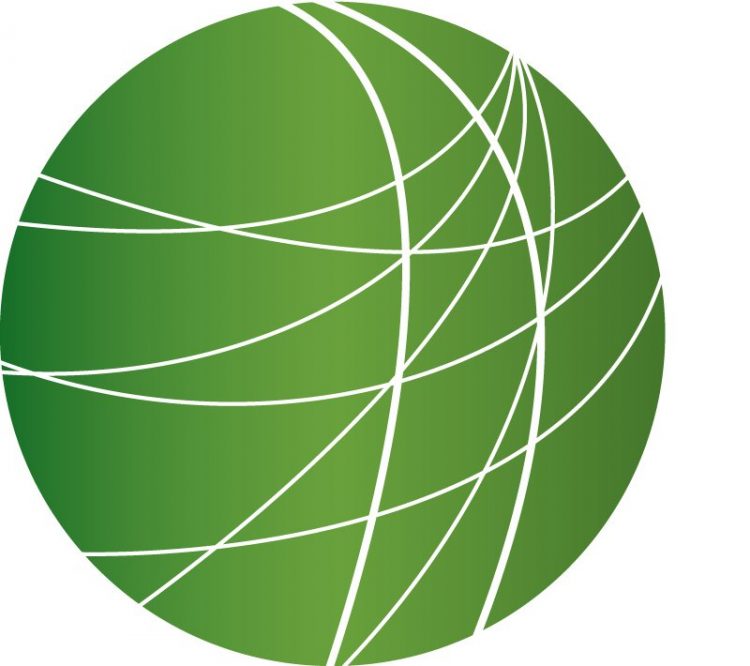 Senate package on gun control criticized by youth advocates, gun safety lobby for weakened measures
Energy Secretary nominee Ernest Moniz promotes expanding natural gas, oil production before Senate committee
Burmese migrants in Thailand struggle for improved working conditions
Candidates in Venezuelan presidential election cite crime as central issue
HEADLINES
Earthquake in Iran, at least 30 dead; state media says nearby nuclear power plant not affected
In Iran, the death toll continues to climb  after a magnitude 6.3 [6.1]  earthquake, the epicenter was just over 50 miles from the country's only nuclear power plant. At least 35 people died, and hundreds were injured by the quake in the coastal Bushehr province. Early reports indicate that at least two villages were totally destroyed. Rescue teams are working in the region and both telephone and electric services are out. According to state media reports the Bushehr nuclear power plant, located on the shores of the Persian Gulf,  was not damaged, operations were not affected and radiation levels are normal.
TEPCO finds 3rd leak at Fukushima Daiichi; contaminated water seeping into soil
In Japan, officials at the Fukushima Daiichi nuclear power plant say they've found a third leak. Radioactive water is seeping from a storage tank.  Tokyo Electric and Power Co. officials acknowledged that the contaminated water has leeched into the soil, but say they don't think it has reached the sea. The plant was severely damaged by an earthquake triggered tsunami in 2011.
Kenya inaugurates President Uhuru Kenyatta; International Criminal Court indictee
Tens of thousands of  people filled a stadium in Kenya today to witness the inauguration of the county's new president. The Chief Justice of Kenya administered the oath to President Uhuru Kenyatta, who swore to uphold the country's constitution, and to serve the people.
" … and that I will protect and uphold the sovereignty, integrity and dignity of the people of Kenya so help me God."
Kenya established independence from the UK in 1963, and Uhuru Kenyatta is the son of the nation's first president.  He is also the second sitting African president to face charges at the International Criminal Court at the Hague. Kenyatta is under indictment for crimes against humanity stemming from the 2007 post-electoral violence in the country. More than 1200 people died and hundreds of thousands were displaced. Kenyatta is accused of planning and financing a violent campaign that included murders and rapes intended to undermine the credibility of  political foes. He is scheduled to stand trial in July.
Zimbabwe prosecutors add 20 more allegations against human rights attorney Mtetwa
Attorneys representing Zimbabwe's feisty human rights defender Beatrice Mtetwa accused state prosecutors of manipulating court documents  ahead of her trial next month. Misheck Rusere reports.
A statement issued by the Zimbabwe Lawyers for Human Rights alleges that the state attorney general's office has embellished their claims against a prominent human rights attorney. Beatrice Mtetwa was arrested on march 17th after she questioned the legality of police actions when they were searching her clients' offices in Harare. She remained jailed for a week, and was charged with obstructing justice. Now officials have added 20 new allegations that her supporters say are intended to undermine her credibility and bolster their case. According to the revised version of the state papers, Mtetwa allegedly verbally abused the officers, calling them "murimbwa dzaMugabe" which prosecutors translate as "Mugabe's dogs."  They also allege that she told the police what they were doing was unconstitutional, illegal and undemocratic and referred to them as "confused cockroaches." Mtetwa is due back in court at the end of may. Misheck Rusere, FSRN, Harare.
Missouri lawmakers consider bill that would let pharmacies opt-out of selling Plan B
Missouri women could  have trouble finding the morning-after pill, also known as Plan B contraception, despite the fact that a federal judge has ordered it be made available over-the-counter. News Service' s Mary Anne Meyers  reports.
Missouri women may have trouble finding the morning-after pill despite the fact that a federal judge has ordered it to be made more widely available. The pill had been banned for purchase by anyone under 17, but even though a federal judge last week lifted the age restriction, the Missouri Senate passed a bill allowing pharmacists to refuse to stock it and the Missouri Pharmacy Association supports the legislation. Paula Gianino with Planned Parenthood says that would be especially unfair to teenagers who have been victimized by crimes such as date rape. "She feels she can't even come to her parents because she's so afraid, so much in shock, and – for some girls – so ashamed. Is it better for us to take the position of not making these safe and effective contraceptive methods available?" The pharmacists' trade group says it wants protections for those who are morally against selling the pill and those who feel they don't have a market for it. The American Medical Association and the American Academy of Pediatrics say young teenagers should have access to it, because it is safe and it prevents pregnancy, which in young teens, can actually be more risky than the pill. Mary Ann Myers reporting.
Newark, NJ  high school students stage walk out to protest education budget cuts
And hundreds of Newark, New Jersey high school students walked out of classes an noon today to protest cuts to the state's education budget. They marched to a New Jersey Assembly Budget Committee hearing underway at Rutgers-Newark, where they rallied outside.The students say that more than $50 million has been cut from  Newark's portion of the state's education budget because New Jersey isn't allocating funds according to its own rules. As a result, they face school closures and decrepit facilities. Earlier in the hearing, an advocate for early childhood education noted that because of the same funding math, nearly 35,000 children in the city don't have access to state funded pre-school.
FEATURES
Senate package on gun control criticized by youth advocates, gun safety lobby for weakened measures
After weeks of speeches and hearings, leaders in the US Senate finally brought a package of gun control bills to the floor today. The measures would strengthen background checks for all gun sales, increase penalties for gun traffickers and straw purchasers, and fund so-called "school safety programs" that feature collaboration with local police. But gun safety advocates are criticizing lawmakers for abandoning stronger provisions to ban assault weapons and high-capacity ammunition clips, and civil liberties and youth justice advocates vow to oppose more surveillance and law enforcement in schools. On Capitol Hill, FSRN's Alice Ollstein has more.
Energy Secretary nominee Ernest Moniz promotes expanding natural gas, oil production before Senate committee
Secretary of Energy nominee Ernest Moniz testified before the Senate Energy Committee today. He told lawmakers that, if confirmed, he would expand energy production, including natural gas, nuclear, coal and renewable sources, such as wind. He said continuing natural gas and oil production would be key to US energy independence.
"The US has also experienced a stunning increase in domestic natural gas and oil production over the last few years, yet even as we produce more oil domestically, which is very important, reducing our oil dependence for transportation fuel also remains a national security objective."
Moniz has been criticized by public health and environmental advocates for his support for nuclear energy and ties to the controversial practice of hydraulic fracturing, or fracking. Moniz is director of MIT's Energy Initiative, a program whose founding members include Shell Oil, BP Saudi Aramco and other multinational corporations. Today, Moniz also endorsed expanding production of coal, in response to a question from Senator Lisa Murkowski.
MURKOWSKI: The question I would have of you is how expansive is your view of coal in all when we're talking of all of the above, does that also include coal?
MONIZ: "Yes it does. In fact, I think the president has said and our studies have also said that we see coal as being a continuing major part of the energy supply in the United States and certainly in the world."
Moniz's support for nuclear power also was cited as Nevada Senator Dean Heller pressed him on the controversial Yucca Mountain project that was designed to store nuclear waste and was widely criticized by Nevada residents. In 2011, Moniz argued for maintaining nuclear power in an article in Foreign Affairs magazine saying that abandoning nuclear power in the wake of Fukushima disaster would be "a mistake." Today, Moniz reprised that view, saying nuclear, along with biofuels, carbon capture and storage or CCS, would be part of the US energy package.
"When we take a step back it's been a pretty remarkable run in these past few years. Now the low carbon economy is absolutely critical and of course renewables, nuclear, CCS are the three major – well, and renewables including biofuels – but renewables are absolutely central."
The Senate committee must now weigh Moniz' confirmation before the full Senate votes.
Burmese migrants in Thailand struggle for improved working conditions
In Thailand, migrant workers are increasingly one of the most marginalized and vulnerable groups. Despite the government's moves to register migrant workers under the National Verification Programme, many remain only partly legal, at high risk of exploitation and continue to be denied access to improved working conditions. FSRN's Simba Russeau reports.
Candidates in Venezuelan presidential election cite crime as central issue
In Venezuela, voters are preparing for weekend presidential elections to replace leader Hugo Chavez. Acting President Nicolas Maduro will face Henrique Capriles, the main opposition leader, in an election on April 14. The Real News' Paul Jay spoke to Miguel Tinker-Salas, professor of history and Latin American studies at Pomona College and co-author of Venezuela: Hugo Chavez and the Decline of an Exceptional Democracy. Jay began by asking how the candidates are proposing to address a central issue in the campaign: the rise of crime.