Newscast for Friday, May 31, 2013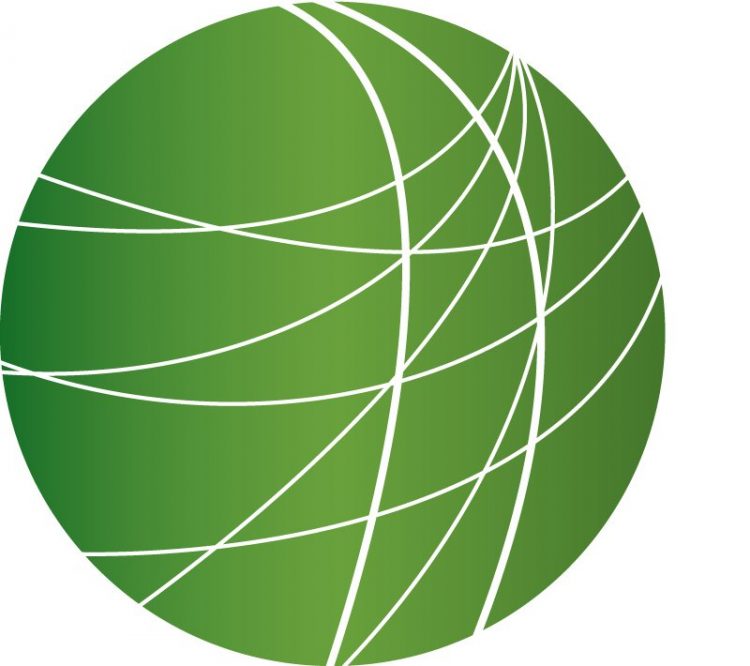 As student loan interest rates prepare to double, protesters say corporations are profiting off student debt
Activists call for investigation into FBI killing of man questioned about Boston bombing
For Civic Hacking Day, ACLU releases thousands of documents detailing US torture policies
Indigenous women examine challenges, develop solutions at UN forum in New York
HEADLINES
Amid crackdown, protesters continue push to save Istanbul park
In Istanbul, protestors angry over a government plan to replace a city park with a shopping mall, have clashed with police for the fourth straight day. Turkish media have already dubbed the actions an "Occupy-style" movement.  Demonstrations continued this evening, even though a city court has issued an injunction against the project. FSRN's Jacob Resneck reports.
For the second straight day, police fired gas canisters in a pre-dawn raid to evict a peaceful encampment trying to save Gezi Park. Turkish media agencies captured the melee that left scores injured and at least one young man dead from a reported heart attack after being pepper sprayed by police. By 10am the protesters had been evicted, but a crowd gathered outside the park with passing motorists honking and waving in support. But the euphoria didn't last. In less than an hour police were back on the streets firing pepper gas trying to disperse a larger crowd, which had gathered in Taksim Square. The afternoon descended into running battles that paralyzed the central shopping district and led to at least 60 arrests. Organizer Betul Tanbay says the Prime Minister has attempted to bypass the planning process by issuing blanket decrees.
"What is done right now is illegal. It has not been approved by any authority. The municipality and construction company are invading the park illegally."
This evening an Istanbul court announced an injunction against the park project. But few on the ground seemed to be taking the ruling seriously. Jacob Resneck, FSRN, Istanbul.
German Blockupy mobilize against European banks
In Germany today, activists with the "Blockupy" movement expressed solidarity with the Turkish protesters. In a major protest action, demonstrators in Frankfurt surrounded the European Central Bank and Deutsche Bank Headquarters in the morning. They tried to block business activities in the city center in protest of the financial institutions' roles in the economic troubles of the continent. Some clashes with riot police have been reported. Videos posted online show activists shaking police fences, pushing up against police on the sidewalks, and a scattered group marching through the streets in the rain with drummers providing a soundtrack. A smaller group of the demonstrators then moved to the Frankfurt Airport, where they occupied a terminal, holding signs demanding an end to Germany's deportation policies. Organizers posted on Twitter that they will resume protests Saturday morning.
Harsh anti-gay bill clears Nigerian legislature
Nigerian lawmakers have passed a bill making anyone involved in a same-sex marriage subject to up to 14 years in prison. Nigeria's population is largely comprised of conservative Christians and Muslims and many are strongly opposed to LGBT rights. FSRN's Sam Olukoya reports from Lagos.
The bill to criminalize same-sex marriage received overwhelming support from members of the Nigerian House of Representatives. The Senate passed a similar bill in 2011, and now the law will go to President Goodluck Jonathan for a signature. Jonathan is considered likely to bow to public pressure and support the legislation. The proposed law also targets people who support same-sex marriage, and makes any public display of LGBT relationships punishable by a decade in prison. Over the past decade, Nigeria's gay and lesbian population has become more visible. People involved in same-sex relationships are often attacked when identified. Nigerian gays and lesbians say any law against them will legitimize the public hostility and violence. Sam Olukoya, FSRN, Lagos.
Kachin group enters tentative peace agreement with Myanmar
The government of Myanmar has come to a ceasefire agreement with the Kachin Independence Army, based in the northern part of the country, also known as Burma. Over the past two years, after a 15-year old ceasefire was broken, the armed group has engaged in heavy fighting with government soldiers in the region along the Chinese border. The Kachin Workers Association Thailand reports more than 75,000 people in the state have been displaced by the fighting. The Myanmar military has also been accused of sexual violence, targeted killings, and forcing the local population into labor on its behalf. One of the key promises of the current tentative ceasefire is the start of a political dialogue between the groups.
Solidarity protests planned ahead of Bradley Manning trial
Army Private Bradley Manning's court martial starts on Monday and solidarity protests are planned this weekend all over the United States and internationally.  A group in Tampa will rally at MacDill Air Force Base where US Central Command is located. FSRN's Janelle Irwin reports.
Bradley Manning faces life in prison for releasing classified information to the whistleblowing site WikiLeaks. The information uncovered military attacks on civilians in Iraq, among other things. Susie Shannon is one of the organizers of the Tampa rally.  She worries a conviction could pose a major threat to journalistic sources.
"The hope, I think, at the Obama administration, is that they shut people up and that they shut down journalistic sources and that's a danger to everyone. If we can't have a democracy, we can't make decisions about our world, about our country if we don't know what's going on."
Protests are also planned at US embassies and consulates in Rome, London, Toronto and Seoul, as well as Ft. Meade, Maryland where the Manning is jailed. Janelle Irwin, FSRN, Tampa.
FEATURES
As student loan interest rates prepare to double, protesters say corporations are profiting off student debt
In Washington today, President Obama renewed his call to keep student loan rates affordable, slamming a measure by House Republicans passed earlier this month that he says will hurt young people and their families. Interest rates are set to double to 6.8% on July first if Congress doesn't act, and there is growing concern about the rising amount of student debt, which at about $1 trillion outpaces credit card balances and car loans. The President's remarks follow a protest yesterday outside Sallie Mae headquarters, where students gathered to demand loan modifications and political transparency. Activists say the corporation, which holds the most privately-owned loans in the country, has promoted legislation that would negatively impact the students it's supposed to serve. In Washington, FSRN's Anna Simonton has more.
Activists call for investigation into FBI killing of man questioned about Boston bombing
Many are continuing to ask questions following the FBI's killing of a man in Orlando, Florida last week. Speaking from Russia, Abdul-Baki Todashev told CNN his son Ibragim was shot 7 times, including once in the head:
"My son was definitely unarmed because he never had a gun. He couldn't attack them or fight them, he couldn't do anything because even two men could easily handle him. There were 4 or 5 of them all armed. He didn't pose any threat to them but even if he threatened them with his fists couldn't they shoot his leg? My son couldn't attack them because he's not crazy. I don't know how they could shoot him like that."
The FBI was questioning Todashev in Orlando about what he knew about the Boston bombing suspects. For more on the situation, WMNF's Sean Kinane spoke to Hassan Shibly, executive director of CAIR-Florida in Tampa. Sean started by asking Shibly why they're calling for a civil rights investigation into the death of Ibragim Todashev.
For Civic Hacking Day, ACLU releases thousands of documents detailing US torture policies
This weekend is the first National Day of Civic Hacking. The initiative is sponsored by Intel, supported by the White House Office of Digital Strategy and a range of other federal and state agencies and corporations. About 90 hacking events are taking place across the country, from Alaska to Florida. The aim, according to the organizers' website, is "to promote transparency, participation and collaboration between governments, companies and citizens." The American Civil Liberties Union (ACLU) is also taking part by releasing tens of thousands of pages of files detailing torture of detainees by the Bush administration. To tell us more, we spoke with Alex Abdo, staff attorney with the ACLU's National Security Project.
Indigenous women examine challenges, develop solutions at UN forum in New York
At the United Nations in New York, a two-week long meeting on indigenous issues wraps up today. Indigenous women are participating in large numbers, examining health, human rights, sexual violence, culture and education. While exposing the problems that exist for indigenous women around the world, participants are also creating solutions. FSRN's Salim Rizvi reports.