Newscast for Monday, June 3, 2013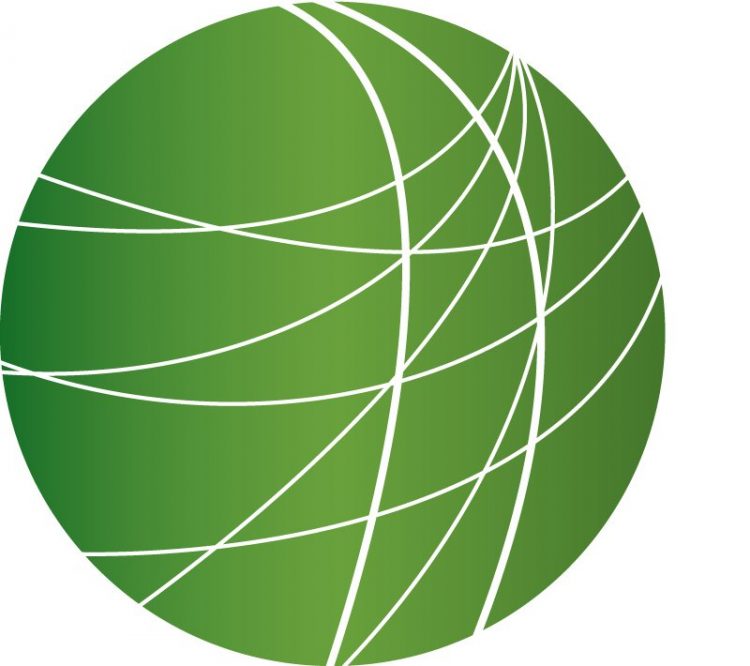 Amid protests, court-martial begins for Bradley Manning over leaking of classified documents
Supreme Court rules that police may take and analyze DNA samples for suspects of serious offenses
Coloradans rally in Boulder after country votes to end moratorium on new fracking permits
Workers from Toronto's Infinity Rubber continue to seek agreement, in city's longest-running strike
HEADLINES
Demonstrations continue in cities across Turkey; more then 1700  people arrested
In cities across Turkey, thousands of people continue to take to the streets in some of the largest anti-government demonstrations  the country has ever seen. The uprising began with an action to save a city park. Prime Minister Recep Tayyip Erdogan continues to dismiss the protests. Jacob Resneck has more.
That's the sound of a pots-and-pan protest in a neighborhood near Istanbul's Taksim Square which protesters continue to occupy for a third straight day. Police withdrew from the square on Saturday and a jubilant crowd  peaked at more than a 100,000. Since then, Turkey's stock market had its deepest plunge in a decade and the unrest has spread to Ankara and other cities with officials reporting more than 1,700 arrests. Prime Minister Erdogan remains impassive. Today he blamed the main opposition party, foreign agents and even Twitter before departing for a four-day trip to North Africa.
"These events have dark connections both inside and outside Turkey. Behind everything that's happening is the mentality of the Republican People's Party."
But the grassroots movement has wide ranging support across the political spectrum among those who see Erdogan as increasingly authoritarian especially as his Islamist-rooted conservative party openly dictates lifestyle choices for men and women in Turkey. Crowds continue to mass in Taksim Square which since Saturday has been barricaded off to police. Clashes between riot police and demonstrator continue near the Prime Minister's Istanbul office and in Ankara, and arrests are ongoing.  Jacob Resneck, FSRN, Istanbul.

Factory fire at poultry slaughterhouse kills at least 100; almost all doors were locked
A series of explosions at a poultry slaughterhouse in China killed at least one hundred people today, and the death toll is expected to climb. The blasts ignited a fire, and many of the estimated 350 workers in the factory were trapped inside, finding all but one of the exits locked. Chinese state media reported that an electrical problem sparked a chemical ammonia leak at the plant. The highly combustible ammonia is common in abattoirs where temperatures are kept nearly freezing.
Connecticut limits Secure Communities; officials will only detain those with criminal records
Immigrants and their advocates are awaiting the Connecticut Governor's expected signature on a bill that will limit the state's participation in a controversial federal program known as Secure Communities. Melinda Tuhus explains.

A statewide coalition to defend immigrants' rights formed after the Department of Immigration and Customs Enforcement, or ICE, carried out raids in New Haven in 2007 that swept up dozens of people with no criminal record. They were held on so-called detainer requests, issued under the national Secure Communities program. Such requests are made to local and state law enforcement to hold a person until immigration officials arrive and have led to the deportation of hundreds of the state's residents. With the passage of the Transparency and Responsibility Using State Tools, or TRUST Act, Connecticut is now the first state to refuse those requests unless the individual has a criminal record. Megan Fountain volunteers with Unidad Latina en Accion.

"The elected officials, the legislators, the governor's office, several mayors, and several police chiefs in Connecticut have agreed the Secure Communities program is making our communities less safe, because the Latino population and the immigrant population are afraid of police."

The bill requires law enforcement to honor the ICE detainer requests only if the person in question is a convicted felon, a known gang member, on the terrorist watch list, or already subject to a deportation order. The legislation is strongly supported by Gov. Dannel Malloy. It goes into effect as soon as he signs it. Melinda Tuhus, FSRN, New Haven.
Palestinian Authority President names new Prime Minister; Hamas rejects any new government
Over the weekend, the president of the Palestinian Authority appointed a new Prime Minister. The appointment comes amid a stalled Palestinian-Israeli peace process and a lack of  national unity between the PA's Fatah and the Islamist Hamas in Gaza. FSRN's Rami Almeghari reports.
Dr. Rami Alahamdallah is a 55-year old academic and is chair of  the Alnajjah University in the West Bank. His appointment comes shortly after western-backed former Prime Minister, Dr. Salam Fayyad, quit the cash-strapped Palestinian Authority. The United States and Britain welcomed Dr. Alhamdallah to his new post, looking forward to progress in peace talks between Israel and the Palestinians. Israel considers Alhamdallah to be pragmatic and moderate choice. But Gaza's Hamas-led government views any new government as illegal, because it has not been approved by the Palestinian legislative council. Further, Hamas is concerned that Alhamdallah has neither political affiliations nor experience, and  could  prove to be counter-productive to ongoing conciliation efforts between the two major Palestinian political groups. Rami Ameghari,  FSRN, Gaza.
New Jersey Senator Frank Lautenberg: 1924 – 2013
The US Senate's oldest member, rags-to-riches New Jersey Democrat Frank Lautenberg, died today. Senator Lautenberg served five terms in Congress and was instrumental in regulating household chemicals. He staunchly advocated for gun-control and reproductive rights, and was deeply opposed to the US invasion of Iraq. The oldest-serving US Senator, Frank Lautenberg died early this morning of viral pneumonia; he was 89.
Correction: In the original version of this story, we incorrectly stated Senator Lautenberg's first name. FSRN regrets the error.
FEATURES
Amid protests, court-martial begins for Bradley Manning over leaking of classified documents
In Fort Meade, Maryland, the long-awaited court-martial began today for Private First Class Bradley Manning, the US Army intelligence specialist who leaked classified documents to the whistleblower site, Wikileaks, in 2010. The hundreds of thousands of documents revealed information about US military operations, including civilian killings. Manning is facing 22 charges, including violation of the Espionage Act, for which he could receive life in prison. FSRN's Anna Simonton attended a rally outside Fort Meade over the weekend and brings us this report.
Supreme Court rules that police may take and analyze DNA samples for suspects of serious offenses
Today, the Supreme Court ruled that police may take and analyze DNA samples from a suspect held for a serious offense, paving the way for the procedure to become more common across the nation. In the case Maryland versus King, the high court ruled five to four that when police officers have probable cause they can take a cheek swab during detention in custody. The case centers on the conviction of Alonzo King, a Maryland man who was identified as the perpetrator of an unsolved rape when he was booked for separate assault charges. Victims rights groups and law enforcement hailed the decision, saying it would help identify perpetrators and prevent crime, but civil rights and privacy advocates argued that the DNA collecting is a violation of the Fourth Amendment. In a moment, we'll hear from Hanni Fakhoury, staff attorney with the Electronic Frontier Foundation, but first we're joined by Jayann Sepich, cofounder of DNA Saves, a legislative advocacy group she founded with her husband after the murder of their daughter, Katie.

Coloradans rally in Boulder after country votes to end moratorium on new fracking permits
*In the original version of this story, we incorrectly stated that county commissioners voted to end a moratorium. In fact, the moratorium automatically expires on June 10th and the commissioners voted to have the county staff draft amendments to the land use plan to phase-in oil and gas development. FSRN regrets the error.
On Sunday, more than two hundred Coloradans opposed to hydraulic fracturing gathered in Boulder. They're planning recall elections and civil disobedience following a controversial vote by county commissioners to end the moratorium on new fracking well permits. While fracking supporters say that industry is safe and creates jobs, many remain concerned about contamination of water supplies and the hundreds of millions of gallons of toxic chemicals used in the process. FSRN's Jim Pullen reports.
Workers from Toronto's Infinity Rubber continue to seek agreement, in city's longest-running strike
The longest strike in the history of Toronto just passed its three-and-a-half year mark on Sunday. Employees of the Infinity Rubber Technology Group have been demonstrating against proposed wage reductions since December 2009. As they watch temporary workers do their job, 24 men continue to stand on the picket line, advocating for what they call a just agreement. FSRN's Caro Rolando has more from Toronto.