Newscast for Monday, July 22, 2013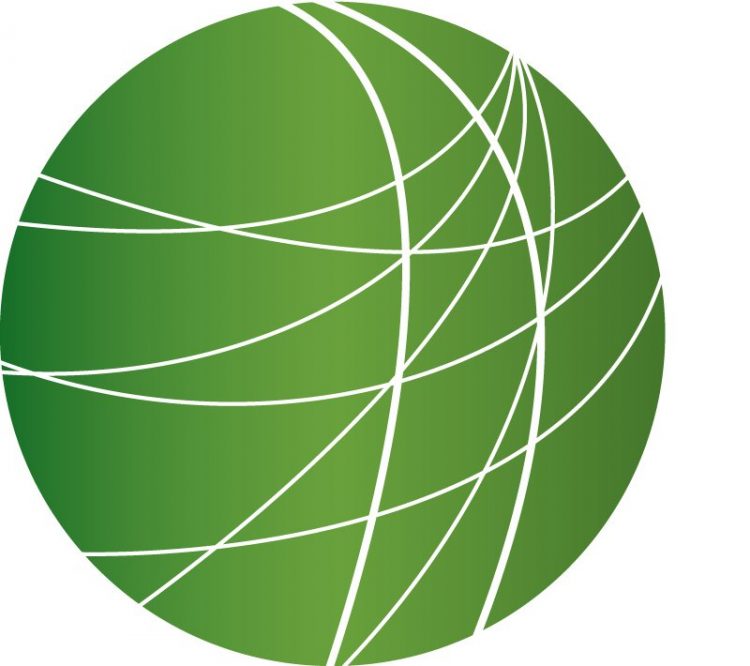 Rallies call for justice in Trayvon Martin killing as protesters highlight Marissa Alexander 20-year sentence
Pakistan government recorded killings from US drone strikes, document shows
Demands for justice in Cameroon after renowned LGBT rights activist found dead
US court ruling could have implications for journalistic freedom and government leaks
Helen Thomas, longtime White House correspondent and trailblazing journalist, dies at 92
HEADLINES
Judge temporarily blocks North Dakota law strictly limiting abortion
A federal judge has temporarily delayed the implementation of a North Dakota law that would ban all  abortions as soon as a fetal heartbeat is detected.  U.S. District Judge Daniel Hovland called the law "clearly invalid and unconstitutional." Passed earlier this year, the measure is one of a suite of laws that combined are the most restrictive reproductive rights laws in the United States.  Fetal heartbeats can be detected as early as six weeks of pregnancy. Many women aren't aware they are pregnant until much later in their first trimester.
Eight undocumented youth, Dream 8, detained at  Arizona border crossing
U.S. Border Patrol agents detained eight undocumented youth today as they tried to re-enter the United States at a  border crossing at  Nogales, Arizona. The youth were all wearing graduation caps and gowns.  The Dream 8 were all brought to the United States as young children and have lived nearly all their lives in the country. Most of them were forced to leave the United States prior to President Obama's declaration of  Deferred Action for Childhood Arrivals, or DACA.  The program creates an opportunity for undocumented youth to legally remain in the country, and is issued at the discretion of the Department of Homeland Security.  A crowd of supporters, including a coalition of clergy, massed on the U.S. side of the Border.  The youth are asking to be allowed back into the United States, to reunite with their families, under DACA's  so-called  humanitarian parole provision.
Continued violence during local elections in India's West Bengal; 20 dead
Local elections in India's West Bengal state continued today. Because of the size of both the area and the population, the country's Supreme Court ordered that the poll be held in five phases. Prabhakar Mani Tewari reports that at least 20 people have died during unprecedented electoral violence.
Eight people died in today, including a woman who had just cast her ballot. The deaths come amid clashes and firing by security forces during the fourth phase of elections in four state districts. The first phase of the rural government, or Panchayat, elections was held July 11th in the Maoist-hit areas and was peaceful. But political chaos has accompanied the next three phases, including  bombings and gunfire between political opponents.  
The polls will elect representatives for the three committees that oversee development in rural areas. Opposition parties say the ruling Trinamool Congress (TMC) and the state government are responsible for the violence. Manas Bhuiyan is senior Congress leader.
"Up to the third phase, fifteen people were killed. Now the violence is continuing. This is due to deteriorating law and order situation. It is indulged by the state government and ruling TMC."
But Chief Minister Mamata Banerjee has blamed the opposition for trying to disrupt the polls. She says the State Election Commission conducts the elections and has enough security forces to contain the violence. Prabhakar Mani Tewari, FSRN, Kolkata.
Zimbabwe citizens want "alien" removed from national identity cards; demand voting rights
In Zimbabwe today, dozens of demonstrators stormed the Zimbabwe Electoral Commission's main offices, demanding their voting rights under the country's new constitution. Garikai Chaunza explains.
The  protesters arrived at the Zimbabwe Electoral Commission, or ZEC, offices singing in vernacular "tinoda kuvhoata,"  meaning "we want to vote."
Under laws implemented in 2000, any one born in Zimbabwe to a parent who held citizenship in another country was officially classified as an as an "alien" and denied the right to vote. Under the new constitution, this practice is expressly prohibited.
Voting rights advocate Kimberly Nyatsanga says these voters are getting the runaround. "We want ZEC to give those people permission to vote because their names they are already in the voters'  roll. They are appearing in the voters' roll but they did not renounce their citizenship."
The protesters are demanding that the commission update their records and issue new identity cards in time for next week's general election. Garikai Chaunza, FSRN, Harare.
China earthquake kills at least 75 in Gansu province
At least 75 people died in China today when an earthquake struck in Gansu province. According to Xinhua news, more than 1000 homes were destroyed in the mostly rural region.  Rescue and relief operations are ongoing, and rainy weather is expected to hamper those efforts for the next few days.
FEATURES
Rallies call for justice in Trayvon Martin killing as protesters highlight Marissa Alexander 20-year sentence
Across the country, thousands gathered in dozens of cities to continue the call for justice in the case of the killing of Florida teen Trayvon Martin. Many protesters rallied against gun laws like Stand Your Ground, which critics say is applied unevenly and leads to more violence.
Since a nearly all-white jury acquitted George Zimmerman in the shooting of the unarmed teen, protests have taken place daily and on Saturday, civil rights advocates called for people to gather in front of Federal buildings at noon.
In New York, Martin's mother Sybrina Fulton addressed the crowd:
"We supported him, we cared for him, just like you do your kids. The verdict won't stop here. This is another chapter on a different movement. We have moved on from the verdict. Of course we're hurting, of course we're shocked and disappointed, but that just means we have to roll up our sleeves and continue to fight."
Sound from the AP. In Oakland, California, about three dozen demonstrators, mostly parents and children, gathered outside of the Bay Area Rapid Transit station and marched to the Federal Building to join about 200 others. Rev. Lennox Yearwood, president of the Hip Hop Caucus reminded the crowd that change takes time.
"If you want to understand that this movement is long term…We need to understand that policy is critical in this process, either way shape policy or policy shapes us. And so we have to understand that this is not about being emotional…because we understand this is about Trayvon, Sean Bell, Oscar Grant, Amadou Diallo, we understand this is about from Emmett Till to now. So if you stand here, me as a Black man, if you understand the struggle for what it means. To stand here and say that we will not be silent and we will not be silent!"
The multicultural and peaceful protests, following President Obama's statements on Friday on race, are about more than just the shooting of Martin and the acquittal of Zimmerman. Many pointed to racism, inequality and injustice experienced by many people of color. Another case that's drawing both attention and outrage is the two-decade prison sentence given to Marissa Alexander, a Florida resident and survivor of domestic violence.  In Oakland, residents held a separate rally calling for her to be freed. FSRN's Sharon Sobotta has more.
Pakistan government recorded killings from US drone strikes, document shows
More evidence has surfaced indicating the civilian death toll from US drone strikes in Pakistan is higher than what officials have disclosed. US drone strikes have killed hundreds of people in Pakistan's tribal region], including civilians and children, according to an internal document by Pakistan's government obtained and made public by the London-based Bureau of Investigative Journalism. The document includes a log of strikes from 2006 to 2009 and chronicles nearly 750 people killed, at least 147 of the dead are civilians, 94 of them children.
For more, we're joined by journalist Chris Woods, whose drone work has mainly been published by the Bureau of Investigative Journalism.
To view the full document from BIJ: http://www.thebureauinvestigates.com/2013/07/22/get-the-data-the-pakista…
Demands for justice in Cameroon, after renowned LGBT rights activist found dead
In Cameroon, human rights advocates are calling for justice after an outspoken gay rights activist was found tortured and killed in his home last week. Eric Lembembe was executive director of the human rights group CAMFAIDS and had published a report this year on people harassed and punished under Cameroon's anti-gay law. Gay rights lawyers say the latest incident illustrates the insecurity under which LGBT people live in Cameroon. FSRN's Ngala Killian Chimtom reports from Yaounde.
US court ruling could have implications for journalistic freedom and government leaks
A more than 100-page appeals court ruling handed down Friday could have major implications for journalism in the United States. The 4th Circuit Court held that the First Amendment does not protect reporters from testifying against people suspected of leaking information to them. The New York Times reporter at the center of the case, James Risen, previously vowed to go to prison to protect his sources, but his lawyers say they're now evaluating their options. In Washington, FSRN's Alice Ollstein has more.
Helen Thomas, longtime White House correspondent and trailblazing journalist, dies at 92
Helen Thomas, longtime White House correspondent and trailblazing journalist, died in Washington over the weekend. Thomas covered every presidency from John F. Kennedy to Barack Obama and broke barriers in what had been an all-male, exclusive press culture.
Her questions of those in the highest seats of power were incisive, blunt and unrelenting, such as in this 2006 exchange with then-President George W. Bush about the invasion of Iraq.
Thomas worked for the AP, United Press International and Hearst Newspapers and was the first woman elected an officer of the White House Correspondent Association and its first president. She died in her home in Washington on Saturday. She was 92.