Newscast for Wednesday, March 6, 2013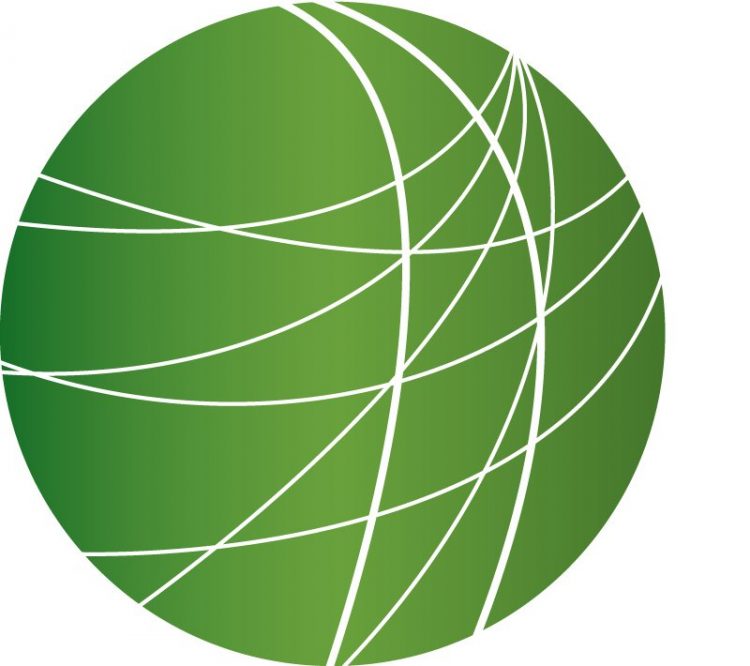 Thousands in Caracas mourn Venezuelan leader, Hugo Chavez, as country considers legacy
US Attorney General Eric Holder faces questions on US strikes against terrorist suspects
In Gaza, local hospital provides rare kidney transplant, meeting need in coastal enclave
Exclusive: Interview with Mumia Abu-Jamal on community-based journalism
Extended Exclusive: Interview with Mumia Abu-Jamal on community-based journalism

HEADLINES
Egyptian court strikes down election date
An Egyptian court today suspended national elections by canceling a decree by President Mohamed Morsi calling for polls in April.  Opposition parties in Egypt had opposed the elections and threatened to boycott.  This comes as protests continue in Port Said, where earlier this week demonstrators burned a government building.  International media report hundreds have been injured and as many as six people killed over the past several days of clashes with police.  The protesters are demanding that the government release prisoners convicted for involvement in a stadium riot last year.
Canadian students take to streets again to protest planned tuition hikes
Thousands of Canadian University students were back in the streets of Montreal last night, once again protesting a planned increase in tuition rates.  There had been months of relative calm as a new Provincial government took over power and promised to keep tuition rates low.  According to the Canadian Press, the premiere announced a 3% tuition hike at the end of an education summit last week.  Last night's protest resulted in dozens of student arrests.
Los Angeles seeks high court permission to clear and destroy property of homeless people
Los Angeles County health officials continue to mobilize to fight a recent outbreak of tuberculosis among the city's homeless population.  Citing the health risks, officials are asking the US Supreme Court to allow it to resume the practice of disposing of personal property left, even temporarily, by people who have no permanent place to store their possessions.  Homeless advocates say the city is using the disease as an excuse to violate constitutional rights of due process and protection from unlawful seizures.  FSRN's Larry Buhl has more.
The city of Los Angeles is asking the US Supreme Court to overturn a lower court ruling prohibiting random sweeps of belongings that homeless people leave behind on public sidewalks.  The city claims an immediate public health threat, saying unattended belongings create a breeding ground for vermin and bacteria, and increase tuberculosis risk for sanitation workers and the homeless population. Officials say TB has killed 11 in the past five years and infected as many as 4,500 people on Los Angeles' Skid Row.  But homeless advocates like Becky Dennison, co-director of the Los Angeles Community Action Network, say no one has died of the disease since 2011.
"It seems pretty clear that the story was released by someone else, not public health, in order to create some hysteria prior to the city filing an appeal to the Supreme Court so that they can steal people's personal property.  There has absolutely been a lot of misinformation in the press about the TB outbreak."
The LA County Public Health Department says TB cannot be spread through items such as clothes, dishes or food.  If the High Court takes up the case, it may set precedent for similar property rights struggles in other cities.  Larry Buhl, FSRN, Los Angeles.

Maryland Senate abolishes death penalty
The Maryland Senate today voted to abolish the death penalty.  The legislation is being pushed by Governor Martin O'Malley.  Now it will go to the House.  If approved there, Maryland would become the 18th US state to outlaw the practice.
Minnesota lawmakers hear testimony on pro-union lockout law
Lawmakers in St.  Paul, Minnesota heard testimony today on new pro-labor legislation being considered by the state.  The Employer Lockout Accountability Act would charge a penalty to an employer that initiates a lockout and would extend unemployment benefits for the duration of any such action.  Democratic Representative Joe Atkins is the lead author of the legislation.

"Entities come in with big promises of job creation and stimulating the economy, and then take our money, only to turn around and do the exact opposite – lock people out.  Not let 'em work.  Cause unemployment to go up and unemployment benefits to skyrocket."
The legislation partially grew out of one of the longest work stoppages in recent Minnesota history.  The lockout of union workers for American Crystal Sugar has been ongoing since August 2011, but Atkins says the practice has become widespread.

"We've seen lockouts all over the place, from the high-profile ones like the Minnesota Wild, to the chamber orchestras now – at St.  Paul Chamber and the Minnesota Orchestra – to perhaps the worst one of all, which is the Crystal Sugar situation."
The lockout legislation would also restrict public subsidies for certain organizations that engage in employee lockouts.  Today's hearing was before the House Labor Committee.
Member of Congress calls on FBI to look into murder of gay Mississippi mayoral candidate
US Representative Bernie Thompson is asking the FBI to investigate the recent murder of an openly-gay Mayoral candidate in his Mississippi district, according to the AP.  Police found the body of Marco McMillian last week.  His family said his body had been beaten, dragged and burned.  Police have charged a suspect in the case.  Mississippi hate crimes law does not cover sexual orientation, so if a hate crime is suspected, the federal government would have to step in and prosecute.
FEATURES
Thousands in Caracas mourn Venezuelan leader, Hugo Chavez, as country considers legacy
Thousands filled the streets of Caracas today to mourn long-time Venezuelan leader, Hugo Chavez, who died Tuesday from cancer. Chavez was first elected president in 1998 and in his nearly 15 years in leadership, he established popular education and health programs and redirected the country's oil wealth, from multinational corporations, such as Exxon Mobil and ConocoPhillips. In 2002, Chavez was briefly removed from power in a coup that was supported by the administration of then-US President George W. Bush. While Chavez was admired by many on the left, watchdog groups like the Committee to Protect Journalists criticized him for restricting media, and using "threats" and "harassment" during last year's election. For more, we're joined by Virginia Lopez, in Caracas. She's a journalist with The Guardian.

US Attorney General Eric Holder faces questions on US strikes against terrorist suspects
A planned Senate vote on the nomination of John Brennan to lead the CIA was derailed today when Kentucky Republican Rand Paul launched a filibuster to demand more transparency from the White House on the targeted killing drone program. The Senator's filibuster came less than an hour after Attorney General Eric Holder told the Senate Judiciary Committee that the US could use lethal force against terrorist suspects within the US. FSRN's Alice Ollstein has the details on Capitol Hill.
In Gaza, local hospital provides rare kidney transplant, meeting need in coastal enclave
Today we continue our coverage of the challenges facing Palestinians in the Occupied Territories who need medical care. Hundreds of people suffering kidney failure in the Gaza Strip are able to get twice weekly dialysis in local hospitals, but local officials say 20 percent of them who are in urgent need of transplants have had to seek treatment in places like Cairo.  That can often be difficult, as Palestinians need to apply for a travel permit to go abroad. But new developments might mean more surgeries can be performed locally.  FSRN's Rami Almeghari has more on the first kidney transplant surgery in  Gaza.
Exclusive: Interview with Mumia Abu-Jamal on community-based journalism
Mumia Abu-Jamal has been in prison for more than 30 years, most of that time on Pennsylvania's death row. His conviction in 1982 for the murder of white police officer Daniel Faulkner has been widely criticized by groups such as the National Lawyers Guild, the ACLU and the UN Human Rights Council. A 2000 investigation by Amnesty International into Abu-Jamal's case concluded that the court proceedings violated minimum international standards of a fair trial and noted significant legal problems, including how the jury was selected and Abu-Jamal's lack of access to adequate counsel and resources for his defense. Amnesty also cited disputed testimony and conflicts of interest by the presiding judge. A new documentary film, Long Distance Revolutionary: A Journey With Mumia Abu-Jamal,  explores Abu-Jamal's career as a journalist and his commitment to independent media.
FSRN recently spoke to Mumia Abu-Jamal in a rare phone interview from SEI Mahanoy Prison in Frackville, Pennsylvania.
The film Long Distance Revolutionary is playing in theaters in Los Angeles. It will open in Oakland on March 8 and then in Philadelphia in May. More:http://www.mumia-themovie.com/