Newscast for Tuesday, May 21, 2013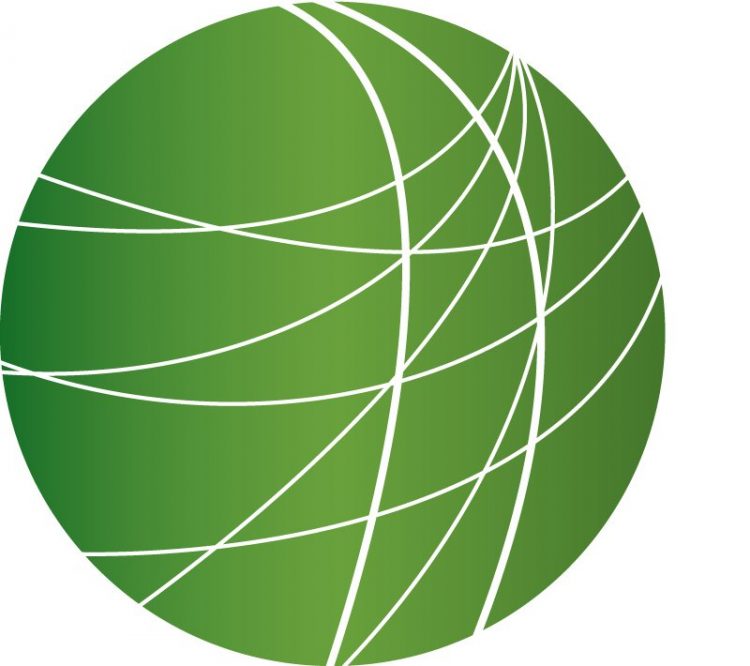 Search and rescue continues in Oklahoma after massive tornado marks wide path
Lawmakers question Apple executives over billions in unpaid taxes
Families of undocumented immigrants protest in New York to halt separations
Human rights advocates in Zimbabwe describe intimidation, fear ahead of election
HEADLINES
Dozens dead after Oklahoma  tornado, search and rescue ongoing amid more storm warnings
Search and rescue efforts are ongoing in Newcastle and Moore, Oklahoma after a series of storms spawned a devastating tornado that  killed at least 24 people, nine of them children. According to the National Weather Service a severe thunderstorm watch continues across southeastern Oklahoma through early this evening and a tornado watch is in effect over much of north-central Texas. President Barack Obama said today that he has directed his staff to provide Oklahoma with "everything it needs, right away" adding that FEMA was already in place in advance of the first wave of storms.
"Yesterday, FEMA activated Urban Search and Rescue Teams from Texas, Nebraska, and Tennessee to assist in the ongoing search and rescue efforts, and a mobile response unit to boost communications and logistical support. So the people of Moore should know that their country will remain on the ground, there for them, beside them as long as it takes. For there are homes and schools to rebuild, businesses and hospitals to reopen, there are parents to console, first responders to comfort, and, of course, frightened children who will need our continued love and attention."
We'll have more on the situation in Oklahoma later in the newscast, stay tuned.
Florida 18-year old girl expelled; faces felony charges for dating a female classmate
Community support in Sebastian, Florida is growing for  an 18-year old girl expelled from school and facing criminal charges after a consensual relationship with another female student. Earlier in the school year, then 17-year old Kaitlyn Hunt, known as Kate, and a then 14-year old fellow student started dating. They were both on the school basketball team, and the younger girl was in advanced classes with older students. The younger girl's parents reported the relationship to local authorities, who charged  now 18-year old Hunt with felony lewd and lascivious battery on a child between the ages of 12 and 16. One coach at the school told WPTV that highschool relationships between freshman and seniors are not at all uncommon, but the same-sex element is what has set this case apart.
"We have freshman on our varsity team, and I knew that some of them were dating senior male baseball players and it shouldn't be this big of a deal."
Despite two court orders, school district officials expelled the popular teen from Sebastian River High School. Authorities have offered her a deal, where she could plead guilty to child abuse, spend two years on house arrest and be placed on a sex offender registry. If convicted, she faces up to 15 years in jail.
Gay rights advocates march in NY following weekend hate killing
In New York, thousands of gay rights advocates  took to the streets of Greenwich Village yesterday after a gay man was killed over the weekend in what officials are calling a hate crime. Thirty-two year-old Mark Carson was shot in the head early Saturday morning after a brief exchange with a man using anti-gay language. A suspect was arrested shortly after the shooting. The murder took place just one block from the iconic Stonewall Inn, where a 1969 uprising helped spark the gay rights movement in the US.
DC paves way for charter schools to seek shuttered facilities
In Washington, DC the Mayor's office announced a web portal that will make it easier for charter schools seeking to move into vacant, former public schools. Twelve of the fifteen DC public schools slated for closure will be made available for long-term lease agreements. Last week,  US District Judge  James Boasberg cleared the way for the school closures, ruling that despite the disproportionate affect on children of color and  students with disabilities, the move did not violate their civil rights.
Guatemala Supreme Court overturns Rios Montt genocide conviction
Guatemala's highest court has overturned the landmark genocide conviction and prison sentence for former dictator Efrain Rios Montt. Shannon Young reports.
In the 3-2 decision Monday, Guatemala's Constitutional Court ruled in favor of an appeal presented by Efrain Rios Montt's legal team. The ruling overturns the former general's conviction on charges of genocide and crimes against humanity and vacates his 80 year prison sentence. It also sets the clock back on the trial to April 19th, the day after Constitutional Court judge Carol Flores annulled the trial's  proceedings to that point. Sending the trial back to a date of a separate legal dispute adds another layer of complexity to the ruling and creates the possibility of the annulment of all evidentiary proceedings. The May 10th conviction found that as Commander in Chief, Rios Montt was responsible for the deaths of more than 17-hundred Maya Ixil villagers in his 17-month long military rule in the early 1980s. If, and when, the genocide trial will reconvene is currently unclear. Shannon Young, FSRN, Oaxaca.
Wi-Fi at GITMO shut down after Anonymous launches @OpGTMO
According to a US military spokesperson, all Wi-Fi access at the Guantanamo Bay Naval Base is shut down. Army Lt Col Samuel House told the AP that the move followed a threat from the hacktavist collective Anonymous. The group had called for a mass action on Twitter over the weekend to draw attention to the more then 100-day hunger strike by GITMO detainees, many of whom have been cleared for release.  At least 100 are on extended hunger strikes, 30 of them are being forcibly fed through nasal tubes.
FEATURES
Search and rescue continues in Oklahoma after massive tornado marks wide path
Residents in Oklahoma are beginning the long process of recovery following yesterday afternoon's massive tornado that created an extensive path of destruction, leveling entire neighborhoods. Today Oklahoma Governor Mary Fallin described the damage after a tour of the region.
"The path is very wide of the storm itself. It's about 20 miles long, we estimate it could have been up to two miles in width itself. We flew over the schools and got to see the terrible destruction of the schools themselves. Certainly the business community and the friends and neighbors that lost their homes we are very sad about."
Officials revised the death toll to 24 today, but that number could rise. Fallin said authorities had reported more than 200 injuries from the tornado; 30,000 people are still without power. The governor said the White House had approved the state's request for disaster assistance for five Oklahoma counties after three days of tornadoes, straight-line winds and flooding. Fallin called Monday's tornado one of the most "horrific" storms the state has ever faced.
"Yet in the midst of tragedy and loss of life, we've also seen the resilience and the courage and the strength of our people and we will get through this, we will overcome, we will rebuild and we will regain our strength. Our hearts and prayers are certainly with those that have lost their loved ones. It has been a very, very hard experience, a heartbreaking experience, especially at the loss of children and the schools themselves and those who haven't been able to find their loved ones and are still waiting to hear."
Governor Fallin said any resident affected by the recent storms should call 1-800-621-FEMA for more information or go online to okstrong.ok.gov. Mental health counseling services are also being set up at area shelters. Local officials in Moore said outreach to thousands of residents who do not have electricity will continue. Most of those, some 20,000 still without power, are in the city of Moore. Gary Bird, fire chief for Moore, said search and rescue operations will continue through the evening.
"We stayed at the school overnight, going through the school and we stayed in several locations back and forth, changing men out, and we had to pull off several times because of the weather, the lightning and [inaudible]. We started with a primary search yesterday and a secondary search. We made it through most of the structures, most of the vehicles, most of the homes, but the ones we didn't make it through yesterday, we'll make it through today for sure. We will be through every damaged piece of property in this city at least three times before we're done and we hope to be done by dark tonight."
Local officials also encouraged residents to stay off phone lines except for emergencies and urged people to text instead. Earlier today, FSRN spoke to Terri Watkins with the Oklahoma Department of Emergency Management, who said that teams are searching through the hard-hit neighborhoods.
We also go to the Little Axe Resource Center of the Absentee Shawnee Tribe in Norman, Oklahoma. It's one of the shelters in the area that is prepared to offer assistance to those that have been affected by the storms and it's a community that was hit by a tornado last weekend. Naomi Barnard is an RN with the Red Cross.
Lawmakers question Apple executives over billions in unpaid taxes
In Washington DC today, lawmakers questioned Apple executives on how and why they used shell companies in Ireland, offshore accounts in several countries, and legal loopholes in the US to avoid paying billions in taxes.  Several Senate Democrats said the report shows the need for  Congress to close tax loopholes and collect more corporate tax revenue, especially in a time of record corporate profits and dire shortfalls in government spending. But other, Republican members of Congress drew the opposite conclusion, and said the US should lower its corporate tax rate to prevent more companies from following Apple overseas. On Capitol Hill, FSRN's Alice Ollstein reports.
Families of undocumented immigrants protest in New York to halt separations
In New York, families of detained undocumented immigrants protested last weekend against the detention and possible deportation of their family members. Many of these protestors were children whose fathers are in detention for deportation. FSRN's Salim Rizvi reports.
Human rights advocates in Zimbabwe describe intimidation, fear ahead of election
As Zimbabwe prepares for elections, President Robert Mugabe is set to announce a date for voting once the necessary reforms for free and fair elections have been met. The 89 year old leader recently called for peace, during and after the polls to avoid a repeat of the violence in 2008 that left more than 200 people dead.  But human rights advocates say a culture of fear and intimidation continues, as the police and intelligence agents arrest, harass and prosecute human rights defenders critical of Mugabe. FSRN's Misheck Rusere reports.