Newscast for Monday, May 20, 2013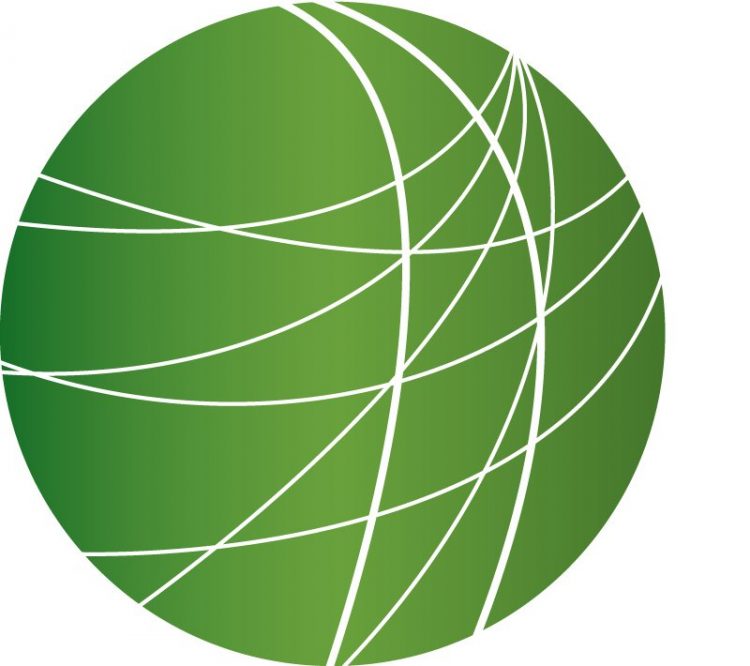 As Myanmar president meets with Obama, former prisoners, human rights groups call on leaders to adhere to reforms
Homeowners rally in Washington, DC, calling on Obama Administration to prosecute Wall Street execs for foreclosure crisis
New York residents push for accountability after killings by police
Parents, teachers march in Chicago to protest closure of city's public schools
HEADLINES
Sectarian violence continues in Iraq where explosions across country target Shia Muslims
Another wave of bombings across Iraq today killed almost 70 people and left another 200 hurt. In Baghdad, ten car bombs exploded at open air markets killing dozens of shoppers. Other attacks, including at a bus station and restaurant, took place in Anbar, Samarra, and Basra. Today's blasts were all in predominately Shia neighborhoods. An uptick in sectarian violence in Iraq has killed as many as 230 people in the past week. Some tribal leaders are calling for a split of the country into a federation and Iraqi Prime Minister Nouri al-Maliki says he will consider a legally established autonomous region in the Sunni-dominated western provinces.
Zimbabwe voter registration drive ends with thousands still not signed up to vote
Election watchdogs in Zimbabwe say the country failed to adequately educate voters, after a mobile registration drive ended over the weekend leaving thousands of citizens unable to sign up. Garikai Chaunza reports from Harare.
Many people hoping to vote in Zimbabwe's upcoming presidential elections found hours-long lines at mobile registration sites over the weekend. The 30-day voter registration drive was poorly publicized, and the country's sole television station, Zimbabwe Broadcasting, did not fulfill its public service mandate to inform the country's citizens about the mobile voter registration program.
In Zimbabwe, it's illegal for any organization other than the country's electoral commission, or ZEC, to conduct voter education programs without prior approval, which is rarely granted. But voting rights advocates say the government should allow other groups to provide registration information across the country. Over the past two months, members of a number of such groups including the Election Resource Center and Youth Agenda Trust were arrested on allegations of conducting voter education.
According to the state-controlled daily newspaper, a new 30-day voter registration exercise is in the works, but the ZEC insists that the project must be funded in advance. President Robert Mugabe is set to sign the country's new constitution, and hopes to schedule general elections for late June. The opposition says that's far too soon. Garikai Caunza, FSRN, Harare.
Justice Department search warrant for Fox reporter's Gmail; calls James Rosen co-conspirator
More information has surfaced on the Department of Justice's surveillance of journalists. The Washington Post reports that the DOJ spied on Fox News DC correspondent James Rosen after he wrote an article in 2009 about North Korea's nuclear program. Not only did investigators review his phone records, they also tracked his security badge to find out when he visited the State Department and they got a search warrant allowing them to read his personal Gmail correspondence. The warrant identifies Rosen as a reporter, but also alleges that as a recipient of leaked information he is a co-conspirator, subject to charges that are punishable by up to 10 years in prison. So far, no formal charges against Rosen have been filed.
New Orleans' second-line parade tradition continues despite Mother's Day violence
One week after a gunman fired shots into a Mother's Day parade in New Orleans and injured 20 people, the second-line tradition of dancing through the streets continued on Sunday undeterred. Caroline Lewis reports.
Bernard Adams, also known as Bundy, played tuba with his band on Sunday and, like many, said he had no problem returning after the previous week's violence.
"We were the band that was right there when they started, where they were shooting at, so we're just coming out here to try to forget about that and have fun and finish what we started last week."
One of the groups sponsoring the parade, known as the Divine Ladies, issued a statement dedicating the event to "Stopping the Violence, all of the victims from last Sunday's shooting and, with extra special love, to Deborah Cotton." Cotton is a journalist and author who has written in support of second-line culture as an antidote to violence and who was one of the 20 people injured in last week's shooting. The second-line tradition brings many people out of their homes in neighborhoods around the city to join in by dancing alongside the brass bands and costumed leaders of casual parades.
19-year old Akein Scott is the suspected shooter. Scott has been arrested and charged with 20 counts of Attempted Second-Degree Murder. His brother, Shawn, and several others have also been arrested in association with the crime. The New Orleans Police Department attributes last week's shooting, and the overwhelming amount of gun violence in the city, to a small number of gang members. Caroline Lewis, FSRN, New Orleans.
Pakistan senior opposition party leader Zahra Shahid Hussain killed; Karachi revote peaceful
Thousands of protesters took to the streets of Karachi today after the weekend assassination of a prominent opposition party leader. Zahra Shahid Hussain, co-founder of the political party Pakistan Tehreek-e-Insaf, was shot Saturday near her Karachi home. Amid claims of violent voter intimidation, polls in her local district were forced to close early during last week's general election. Yesterday, a re-vote was held. The vote was smooth and turn-out was low and will not affect the projected win by former Prime Minister Nawaz Sharif over his primary challenger, Imran Khan.
FEATURES
As Myanmar president meets with Obama, former prisoners, human rights groups call on leaders to adhere to reforms
President Barack Obama met with Myanmar's head of state today in Washington, DC. It's the first time in nearly 50 years that a leader from Myanmar, the Southeast Asian country also known as Burma, has met with a US president at the White House. Thien Sien has been president during the release of pro-democracy leader Aung San Suu Kyi from house arrest and elections that ushered her into the Parliament.
But there are ongoing issues in the country, where the military still wields tremendous power and, where, according to Human Rights Watch "key pledges by the Burmese government remain unimplemented or unmet."  Ethnic and religious discrimination also continues.
In Rakhine state, violence has driven more than 100,000 Rohingya Muslims to refugee camps, and attacks have left more than 1,000 civilians dead, according to a report last month by the US Commission on International Religious Freedom.
For more, we're joined via Skype by Janet Benshoof, an expert in international law and the president of the Global Justice Center, a human rights and international law center based in New York.
Homeowners rally in Washington, DC, calling on Obama Administration to prosecute Wall Street execs for foreclosure crisis
Hundreds of homeowners from around the country converged in Washington, DC today to pressure the Obama Administration to hold Wall Street accountable for fraudulent lending, illegal foreclosures, and the destabilization of the economy. Several protesters were arrested for blocking the entrance to the Justice Department. Participants used the phrase "too big to jail," in an effort to raise awareness about and the failure of government officials to prosecute those responsible for the recession and foreclosure crisis. In Washington, D.C., FSRN's Alice Ollstein has more.
New York residents push for accountability after killings by police
In New York, recent high profile killings by the police department have drawn the anger of communities of color. The civilian deaths, coupled with a class action lawsuit against the department's "Stop, Question and Frisk" policy, have placed heightened scrutiny on what critics charge is institutional racism. FSRN's Peter Rugh has more.
Parents, teachers march in Chicago to protest closure of city's public schools
In Chicago today teachers, parents and residents marched to protest the closure of more than 50 public schools in the city. It's the third of a multi-day protest and comes before the Chicago Board of Education meets Wednesday to decide on the closings. The Real News Network's Jaisal Noor has more.
To see a video report of this story, go to: http://therealnews.com/t2/index.php?option=com_content&task=view&id=767&…