Newscast for Thursday, May 16, 2013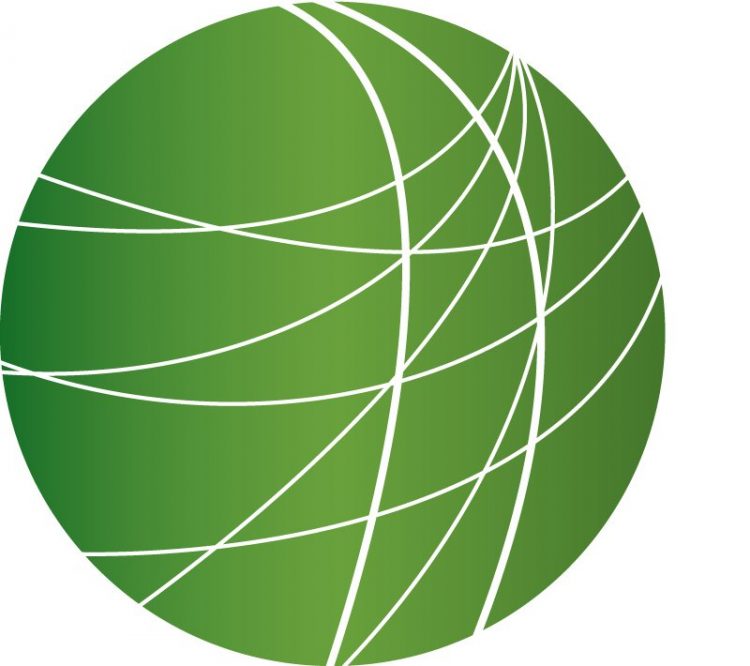 Lawmakers review 2001 law that permits drone warfare and GITMO detentions
Hundreds of Bangladesh garment factories to reopen after weeks of protests
Tens of thousands of homes in Bangladesh destroyed by Cyclone Mahasen
As activists continue to push for fracking moratorium, BLM delays lease auction
HEADLINES
Shoe factory collapse in Cambodia leaves dead and injured
Less than a month ago, thousands of Bangladeshi garment workers died in one of the worst industrial disasters in history. Now in Cambodia, an unconfirmed number of workers were killed and injured today when a roof collapsed at a foreign-owned shoe factory. FSRN's Joshua C. Robinson reports.
Details are still emerging after the disaster in Kampong Speu province, west of the capital Phnom Penh. Sources suggest the number of killed and injured may not be known for quite some time. What is known is that workers making products for a foreign-owned brand have again perished in an unsafe factory in Southeast Asia. The cause of the ceiling collapse is still unknown. But Cambodia-based photojournalist George Nickels says his experience shows, the responsibility to ensure worker safety must rest on the companies that benefit from the cheap labor available, rather than individual governments or world bodies.
"The company owners should put some health and safety structure within the factories that these people are working in whether it's in India, Bangladesh, China, Cambodia, Thailand, Vietnam, wherever. I think that Gap, Nike, whatever name, they should put some health and safety structure in place."
The current government has not been engaged in improving worker safety. And even though national elections are scheduled for the end of July, the main opposition candidate is in self-exile after being convicted for his role in a series of anti-government protests in 2009. Consequently there is not likely to be any change in the status quo.  Joshua C. Robinson, FSRN, Siem Reap, Cambodia.
Six ISAF soldiers and workers killed in Afghanistan car bomb
A recent surge in violence and NATO troop deaths continued today in Afghanistan.  A car bomb attack on a military convoy in Kabul left at least 15 people dead, most of them bystanders and children. Two soldiers and four civilian contractors were among those dead.  Reuters reports they were all American.  An insurgent group allied with the Taliban claimed responsibility. Since Monday, four members of the International Security Assistance Force have been killed in insurgent attacks.
Iran says it wants nuclear talks with world powers
Iran said today it is willing to engage with world powers over its nuclear program, following a fresh round of talks with the European Union in Istanbul. FSRN's Jacob Resneck reports.
Expectations of a breakthrough this week had already been low and there were no surprises today. Iran's chief nuclear negotiator Saeed Jalili spent more than an hour in front of reporters reiterating Iran's view that it would not abandon its right to enrich uranium as enshrined in the Nuclear Nonproliferation Protocol, of which Iran is a signatory. Jalili has declared himself a presidential candidate and is not expected to take any political risks ahead of next month's polls. Last night, he met with the European Union's foreign policy chief Catherine Ashton, who is representing the United States, Russia, China, France, Britain and Germany. Both sides reported progress without elaborating on details. This comes as US lawmakers from both parties this week urged President Obama to expand sanctions on Iran over suspicions Tehran may be secretly developing a nuclear weapon. Economic sanctions from the US and EU have had a devastating effect on Iran's currency, with the rial losing about half its trading value in the past 12 months. Jacob Resneck, FSRN, Istanbul.
Maryland governor signs gun control bill
Today Maryland governor Martin O'Malley signed gun control legislation, making it one of the few states in the country to push through tighter controls in the wake of December's elementary school shooting in Connecticut. The Maryland Firearm Safety Act bans assault weapons, limits gun magazines to 10 bullets, and requires tougher backgrounds checks, fingerprinting and safety training in order to purchase a handgun. MomsRising founder Kristin Rowe-Finkbeiner says it's a win for families and community safety.
"It's the first state in 20 years to require fingerprinting when you get a gun, which is a wonderful thing."
The NRA has promised to challenge the new law in court.
Texas bill would allow university student groups to discriminate
The Texas House of Representatives approved a provision that would allow student organizations at public universities and colleges to deny members based on things like race, religion, and sexual orientation. FSRN's Teddy Wilson has more.
A piece of legislation that previously died in committee has been revived in the Texas House. Fort Worth Republican Matt Krause added an amendment to an unrelated higher education bill that would force colleges and universities to allow student groups to ban members who demonstrate –quote- "opposition to the organization's stated beliefs and purposes." Chuck Smith is the Executive Director of Equality Texas.
"We think this is outright and blatant discrimination, and shouldn't be something that is a part of higher education in the state of Texas. And those student organizations should comply with the nondiscrimination policies of their campuses."
Smith said despite passage, he was encouraged by the narrow 78 to 67 vote and the bipartisan opposition. The amendment will now have to survive a conference committee to reconcile the different versions of the legislation. Teddy Wilson, FSRN, Texas.
FEATURES
Lawmakers review 2001 law that permits drone warfare and GITMO detentions
Both the Bush and Obama Administrations relied on a single law passed in 2001 to justify tactics used in the so-called war on terrorism, from drone strikes in Pakistan, Yemen and Somalia to the continued detention of nearly 200 men at Guantanamo Bay. The Senate Armed Services Committee questioned military officials and legal experts about that law today, asking if the Authorization for Use of Military Force needs to be limited, amended or abolished. FSRN's Alice Ollstein attended this morning's hearing and brings us this report.
Hundreds of Bangladesh garment factories to reopen after weeks of protests
In Bangladesh, hundreds of garment factories are set to reopen tomorrow. Industry officials had indefinitely shuttered the plants after nearly two weeks of protests. Workers at more than 300 factories in Ashulia, near Dhaka, demanded pay increases, benefits and workplace safety at the plants that produce nearly 20 percent of the country's more than $19 billion dollar garment export industry. The protests followed the collapse of Rana Plaza factory complex, where authorities ended search and rescue efforts earlier this week. They removed more than 1100 dead bodies from the site. At least 150 people are still listed as missing, and hundreds of bodies have yet to be identified. The Rana Plaza collapse was not an isolated incident. Five months earlier, nearly 120 people died at the Tazreen Factory in nearby Ashulia. And as rescuers were still removing survivors from the Rana Plaza rubble, eight workers were killed at Dhaka's Tung Hai Sweater Factory. The government has announced a number of initiatives to address labor issues in Bangladesh's garment sector. And some retailers have agreed to another safety accord. For meore, we go to Alonzo Suson, Country Director for the AFL-CIO Solidarity Center in Bangladesh.
Tens of thousands of homes in Bangladesh destroyed by Cyclone Mahasen
Cyclone Mahasen made landfall on Bangladesh's southern coast today, bringing heavy rain and wind. At least 11 people died. The storm's intensity weakened somewhat before it hit the coast, but tens of thousands of homes built largely with mud and straw were destroyed, leaving unknown numbers of people homeless. The United Nations' humanitarian agency, or OCHA, is concerned about thousands of people in Myanmar's Rakhine State. Authorities in Bangladesh relocated hundreds of thousands of vulnerable people to safer ground before the storm hit. UN Radio's Donn Bobb talked to Kirsten Mildren, spokesperson for OCHA's Regional Office for Asia and the Pacific.
As activists continue to push for fracking moratorium, BLM delays lease auction
In California, the Bureau of Land Management is postponing oil and gas land leases thru September, putting a halt on potential, new developments that would use hydraulic fracturing, or fracking, to extract shale oil reserves. Environmental groups say a recent court decision is making those leases more difficult to dole out and more legal challenges are in the works to stop the practice. FSRN's Christina Aanestad reports.