Newscast for Tuesday, May 28, 2013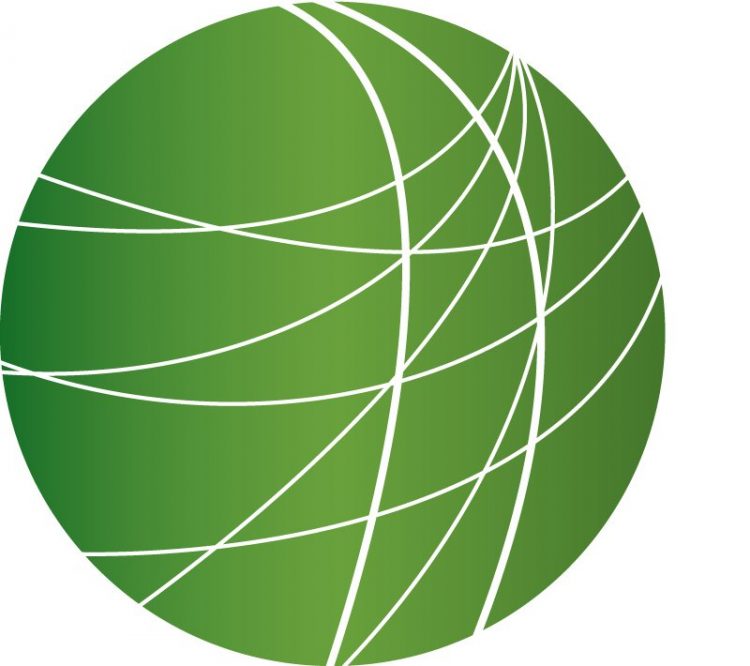 Federal court finds Arizona Sheriff Joe Arpaio's tactics are unconstitutional in targeting of Latinos
As international conference on drones opens in Atlanta, protesters call for end to targeted killings, domestic surveillance
In Argentina, marchers rally for end to GMO crops, more support for organic farming
For Khoi-San people of South Africa, a two-decades-long fight for indigenous recognition and land rights continues
HEADLINES
Syrian war continues to spill over into  Lebanon; EU lets arms embargo expire
Rockets fired into a  Lebanese town near the Syrian border today  injured at least one civilian. It's unclear if the rockets were fired from within Syria. Hours earlier three Lebanese border troops were killed by armed gunmen, and a teen-aged girl died last night in the same border town,  Hermel, when rockets struck her house. Russia announced today the country will deliver a missile defense system to the Syrian government, after the European Union let its embargo on sending arms to opposition forces in  the country expire. US Senator John McCain made an unannounced visit to the country yesterday where he met with the Free Syrian Army's General Salim Idris. And new information about attacks earlier this month in el-Bayda and Baniyas reveal they were more extensive than previously reported. Syrian state media originally said that 40 "terrorists" were killed. New, unverified video shows the dead bodies of  women, children and babies huddled together and witnesses report men and boys rounded up and summarily executed. Human rights groups  say that hundreds were killed and hundreds more are missing.
Polio worker killed near Peshawar as public health workers begin 3-day vaccination blitz
Public health officials in Pakistan kicked off another three-day polio vaccination effort today, and one worker is already dead. Jeannine Etter reads for our reporter in Peshawar, Gabe Matthews .

A young man weeps as he sees his sister's dead body at a hospital in Peshawar. He says he hopes that "Allah destroys" her killers. The unidentified woman died when gunmen opened fire today on a polio vaccination team. The two-woman team was inoculating children in a village on the outskirts of Peshawar, bordering the tribal area. The other worker was seriously injured. Emergency physician Dr. Shehzad treated the injured worker. "She is in critical condition, shot in neck and we expect a spinal cord injury." Police cordoned off the area and began a search operation. No group has yet claimed responsibility. Analysts say the Taliban began attacking polio vaccination workers after us forces killed Osama bin Laden in may 2011, claiming that polio workers are US spies. Reading for Gabe Matthews in Peshawar, I'm Jeannine Etter.
Sectarian violence continues across Iraq and instability grows
Explosions in Iraq continued today. A bomb blast  killed ten people aboard a commuter mini-bus in the predominately Shia Muslim Sadr City. And a suicide blast near a police checkpoint just north of Baghdad killed two people, one a civilian. Yesterday, more than a dozen car bombs killed almost seventy people  in sectarian violence around the city. U.N. envoy Martin Kobler called on  Iraqi leaders today to take action, saying it's "their responsibility to stop the bloodshed now."
US High Court will not hear Indiana challenge to Medicaid money for Planned Parenthood
The US Supreme Court said today that it will not consider whether Indiana can block Medicaid funds from Planned Parenthood. The Court let stand a decision blocking a 2011 law that would have banned all Medicaid funds for any treatments from any provider that offers abortion services. The 7th U.S. Circuit Court of Appeals had blocked the law from taking effect, saying it violated patients rights to get medical care from qualified provider of their choice.
Maoist group claims responsibility for attack that killed dozens of Congress Party officials
A Maoist group in India claimed responsibility today for a weekend attack on a political convoy that killed dozens of people. Shuriah Niazi has more.
The Maoists took responsibility today for the Saturday attack that killed dozens of leaders from India's ruling Congress Party. More than 300 fighters attacked a political convoy, killing at least 27 people. In a four-page letter to the media, they say the attack in Chattisgarh was carried out by the People's Liberation Guerrilla Army and was in revenge for atrocities committed against villagers by anti-Maoist forces. The target was the former Home Minister of the state, Mahendra Karma, and senior party leaders who formed the anti-Maoist Salwa Judum movement in 2005. Rajiv Sen witnessed the attack.
"There was a heavy exchange of gunfire between the Maoist fighters and Congress Party security forces, after which Mahendra Karma came out of his vehicle and asked them to kill him and spare the rest. They fired at least 100 bullets at him."
The Maoists, or Naxals, have fought for decades for the rights of the poor in resource rich central and eastern India. Saturday's attack was the deadliest in recent years. Shuriah Niazi, FSRN, Jagdalpur, India.
Bill McKibben wins international Sophie Prize
Environmentalist and author Bill McKibben has won a major prize for his international efforts to fight the climate crisis.  McKibben, founder of 350.org, was honored with the Sophie Prize and the accompanying $ 100,000 purse. The award committee noted McKibben's achievements in "building a global, social movement, fighting to preserve a sustainable planet."
FEATURES
Federal court finds Arizona Sheriff Joe Arpaio's tactics are unconstitutional in targeting of Latinos
In a victory for civil rights advocates, a federal court judge has ruled that Arizona Sheriff Joe Arpaio violated the constitution by targeting Latinos through racial profiling. The ruling, handed down before Memorial Day weekend, sides with the plaintiffs, a class of Latino residents who were victims of unwarranted questioning or arrest. The ruling sets a precedent for another case that the same judge will hear in June, which challenges the authority of the Maricopa County Sheriff's office to enforce federal immigration law. Activists and allies in the struggle for immigrant rights are ramping up their efforts in anticipation of the June hearing, and collecting signatures to recall Sheriff Arpaio. FSRN's Anna Simonton has more.
As international conference on drones opens in Atlanta, protesters call for end to targeted killings, domestic surveillance
Today, a four-day-long meeting on drone technology and warfare opens in Atlanta, Georgia. Organizers of the 2013 International Conference on Unmanned Aircraft Systems say it brings together government leaders, academics and engineers from the US and across the world, including from Brazil, South Korea, Italy, Spain and Croatia. Private drone manufacturers and military representatives are also listed as financial sponsors or attendees. Local activists are launching protests to coincide with the conference. They're calling for an end to targeted assassinations and drone attacks abroad, and drone surveillance in the US. For more, we're joined by Bob Goodman, with the Georgia Peace and Justice Coalition in Atlanta.
In Argentina, marchers rally for end to GMO crops, more support for organic farming
Activists around the world are fighting for the labeling and eventual abolition of genetically-engineered crops, which they say pose harmful environmental and health risks. On Saturday, in more than four hundred cities around the world, including Cairo, Tokyo, Munich, and Vancouver, protesters gathered for an international march against Monsanto, a Missouri-based agricultural company that's the world's leader in genetically modified plants. FSRN's Eilís O'Neill attended the march in Buenos Aires, Argentina.
For Khoi-San people of South Africa, a two-decades-long fight for indigenous recognition and land rights continues
Indigenous leaders and community members from across the world are continuing to meet this week at the United Nations in New York. It's the UN Permanent Forum on Indigenous Issues and while delegates are focusing on improving health, education and opportunities for youth, some indigenous communities are still fighting for basic recognition in their home countries. One of those are the Khoi-San people of South Africa. The National Khoi-San Council of South Africa has been trying to get official recognition from the post-Apartheid government for nearly two decades. President Jacob Zuma announced early in 2011 that a National Traditional Affairs Bill would be introduced in Parliament. Many thought the measure would be a first step toward recognition of Indigenous Peoples in South Africa. But many months have gone by and the bill is yet to be presented in Parliament. FSRN's Salim Rizvi spoke with Cecil Le Fleur, chair of the National Khoi-San Council at the UN in New York.