Newscast for Wednesday, June 12, 2013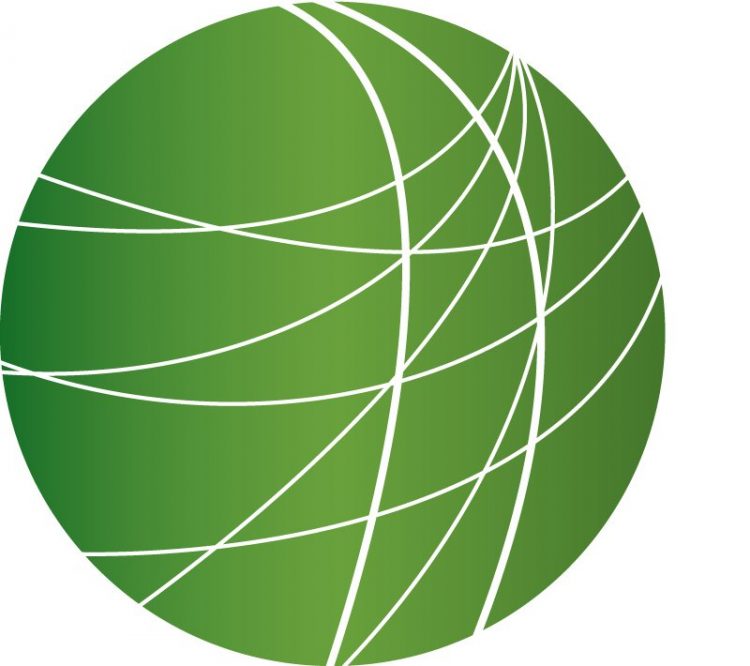 In Senate immigration debate, advocates push for inclusion of LGBT couples in path to citizenship
Lawmakers dispute claims by Obama Administration on NSA surveillance program as ACLU files lawsuit
Week two of Bradley Manning trial: prosecution seeks to establish timeline of leaks
As public weighs Gulf restoration plan, lack of funding leaves projects dormant in Louisiana
In Mississippi, activists commemorate legacy of Medgar Evers on 50th anniversary of murder
HEADLINES
Shiite attack in Syria pinned to growing sectarian violence
Dozens of Shiite Muslims in an eastern Syrian village have been killed in attacks by opposition fighters.  The British-based Syrian Observatory for Human Rights, says the attack Tuesday left civilians and pro-government fighters dead.  The Syrian government says the victims were civilians. A government helicopter today fired missiles on the Lebanese town of Arsal, which is considered a safe haven for refugees and anti-government fighters.  Al Jazeera calls it the first Syrian government attack on an urban area in Lebanon since the conflict began.  The Lebanese army has threatened retaliation.  Yesterday rockets from within Syria hit a Hezbollah-controlled town in Lebanon.  Hezbollah is an ally of the Syrian government and although not confirmed, it's suspected that anti-government forces are responsible.
Turkish prime minister meets with celebrity activists
Turkish riot police continued their assault on protesters in Taksim Square earlier today.  Water cannons and volleys of tear gas rained down on thousands of defiant people who had gathered following yesterday's police crackdown.  This comes as the prime minister met with a hand-picked group of celebrities to discuss the ongoing crisis.  FSRN's Jacob Resneck reports.
Clashes in Istanbul's Taksim Square that began early Tuesday raged into the early morning hours of Wednesday as thousands of protesters refused to give ground to riot police who had re-taken the square.  Protesters – many of them young men and women who had covered their faces with goggles and paper masks to guard against tear gas – said they were dismayed that their gathering has been dismissed as terrorism. This attitude, Turkish-American protester Yasemin Ersoy said, is polarizing society.
"There's a huge separation of people who know that's going on and who don't know what's going on.  People who don't know have their own set of news that are complete lies and it's crazy – they believe it and they are brainwashed by this.  They have no idea.  They think people are rioting and breaking buildings and being here for the hell of it and think the police are protecting us."
Today, EU Foreign Policy Chief Catherine Ashton criticized the domestic media's lack of coverage of the protests, and the government's attempts to restrict social media. Meanwhile, the prime minister's office released a statement saying it had met with an 11-member delegation of protester representatives.  But the list included mostly celebrities – a soap opera star, several singers and artists – overshadowing the main grassroots group leading the demonstrations.  Jacob Resneck, FSRN, Istanbul.
Colorado prison evacuated as wildfire threatens
Wildfire in Colorado has forced the evacuation of a state prison.  Officials moved more than 900 inmates at the Colorado Territorial Correctional Facility out of the way of the Black Forest fire, which is burning nearly 8000 acres, roughly 12 square miles.  Officials say the inmates were moved because of smoke danger.  The fire is burning north of Colorado Springs.
Controversial private prison in Dallas to close
The state of Texas says it will close a private prison in downtown Dallas that has been highly criticized by human rights activist. FSRN's Teddy Wilson reports.
The Dawson State Jail is owned and operated by Corrections Corporation of America.  The facility has come under intense scrutiny after inadequate medical services allegedly led to the death of two inmates and a newborn child.  The Texas Department of Criminal Justice announced the decision not to renew the Dawson contract on Tuesday.  The Texas legislature voted to close the facility in March, but the justice department is charged with making the final decision. Dawson State Jail has been highly criticized for human rights violations by groups like Grassroots Leadership. Kymberlie Quong Charles is national organizer of its Public Safety and Justice Campaign:
"This is a victory that gives us tremendous hope and momentum.  Texas is the birthplace of the modern private prison company and if we can get the Texas legislature to agree that private facilities are not working for our state that's good news for the national movement against for-profit prisons."
The $23 million contract for Dawson States Jail ends in August.  Between now and then, more than 2,200 inmates will be transferred to other facilities.  Another Corrections Corporation facility in the small town of Mineral Wells, west of Dallas, will also be closed at the end of summer.  Teddy Wilson, FSRN, Texas.
EEOC pegs BMW and Dollar General for civil rights violations
The Equal Opportunity Employment Commission says a BMW manufacturing facility in South Carolina and the discount retail chain Dollar General discriminated against minority employees through too broad criminal background check policies.  The Commission filed suit in both cases Tuesday.  The EEOC says these kinds of blanket criminal background checks disproportionately affect African Americans and violate the Civil Rights Act of 1964.
FEATURES
In Senate immigration debate, advocates push for inclusion of LGBT couples in path to citizenship
The US Senate continued debate today on the bill for comprehensive immigration reform, after voting 84 to 15 to advance the legislation Tuesday. The bipartisan measure would funnel additional billions into border security, but also create a pathway to citizenship for millions of undocumented immigrants. Many immigrants and their supporters are expressing a concern about a Republican push for an amendment from Iowa Senator Chuck Grassley that calls for "effective control of the Southern border" for six months before processing of immigration applications could begin. Critics say that would create unfair delays for the approximately 11 million people "living in the shadows" in the US. Many are also concerned about the bill's exclusion of binational, LGBT couples, and an amendment has been introduced to allow citizens with a same-sex spouse to sponsor him or her for citizenship. Senator from Washington Patty Murray said these families are currently being split apart.
"I was very proud of my home state of Washington when it voted last year for marriage equality. However, my heart breaks because every time a binational LGBT Washingtonian is split apart because their marriage is not recognized by the federal government. It's just not right."
The immigration bill calls for $4.5 billion for border security, including expansion of border patrol agents. High tech surveillance is also part of the plan, including making the controversial E-Verify program mandatory; implementing biometric entry and exit data collection at all land, air and sea ports; and expanding the use of unmanned drones, which would track people who cross the border. A vote is expected in the coming weeks.
Lawmakers dispute claims by Obama Administration on NSA surveillance program as ACLU files lawsuit
As revelations continue to emerge about the US government's broad surveillance powers, lawmakers in Washington are speaking out against Edward Snowden's decision to leak information about these capabilities to the media, and are calling for his extradition. But several Congress members are questioning the government's right to collect this data in the first place and refuting claims by President Obama that they were all fully informed about the NSA's activities. Bills introduced in the House and Senate this week aim to limit the scope of the spying, while a new lawsuit from the American Civil Liberties Union seeks to have the whole program ruled unconstitutional. On Capitol Hill, FSRN's Alice Ollstein has more.

Week two of Bradley Manning trial: prosecution seeks to establish timeline of leaks
Today, the prosecution in the court martial for Army Private Bradley Manning questioned the computer forensics expert who analyzed much of the evidence against Manning. The testimony addressed Manning's communication while working as a military intelligence analyst based in Iraq. Manning leaked classified documents on US military actions in Iraq and Afghanistan, including a video showing US killings of civilians and journalists, and tens of thousands US diplomatic cables. The court martial is in its second week in a military courtroom at Ft. Meade, Maryland. For more, we're joined by journalist Kevin Gosztola, he's covering the trial at Ft. Meade and posting regular updates at FireDogLake.com. He's also the co-author, along with Greg Mitchell, of the recently updated Truth & Consequences: The US v. Bradley Manning.
As public weighs Gulf restoration plan, lack of funding leaves projects dormant in Louisiana
Tonight in Louisiana, the public has a chance to attend one of the final hearings on the restoration plan for the Gulf Coast, following BP's 2010 Deepwater Horizon oil spill. It's part of the last round of federal public hearings across the five Gulf Coast states affected by the disaster. In Louisiana, a lack of funding has left many projects to restore the wetlands and barrier islands that help protect residents from storm surges dormant for years. FSRN's Caroline Lewis reports from New Orleans.

In Mississippi, activists commemorate legacy of Medgar Evers on 50th anniversary of murder
Today marks the 50th anniversary of the murder of Medgar Evers, the civil rights leader who was gunned down in the driveway of his home by a white supremacist in Jackson, Mississippi in 1963. As the NAACP's first field officer in Mississippi, Evers led the vanguard for racial justice in the state. His house was firebombed and he received death threats regularly, but persisted in his work up to the night he was murdered. As activists and organizers commemorated his legacy in events throughout the country, those in Mississippi are taking the opportunity to reflect on how far that state has come and how far it has to go, FSRN's Anna Simonton has more.