Newscast for Tuesday, March 5, 2013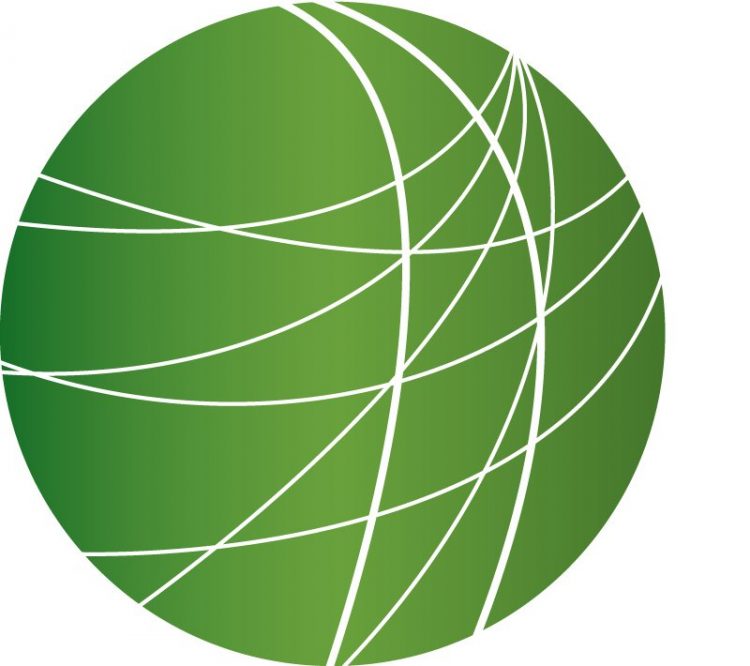 Immigration advocates call for path to citizenship as appeals court rules part of SB1070 unconstitutional
Civil society groups call for more transparency in US trade deals, citing concerns about labor, environment, sovereignty
Bus lines from West Bank to Israel criticized as move toward segregation
New film on Mumia Abu-Jamal, Long Distance Revolutionary, charts role as journalist in Philadelphia
HEADLINES
Fair Minimum Wage Act of 2013 would boost minimum wage to $10.10
Two US members of Congress introduced the Fair Minimum Wage Act of 2013 today. Over the next three years, the measure would incrementally boost the federal minimum wage from $7.25 to $10.10 an hour and link future increases to inflation. It would also raise the base pay for tipped workers to 70% of the regular minimum rate. Iowa Senator Tom Harkin co-sponsored the bill. He said today that President Obama's recent call for a hike in the wage just doesn't go far enough.  "Think about this, since 2002 the poverty rate among children in America has gone from 16 percent to almost 22 percent. Over one in five kids in America live in poverty. And many of these are the children of people working every day, going to work every day, and making the minimum wage."  According to Harkin, a minimum wage increase would give a raise to 30 million US workers, half of them women. The national minimum standard hasn't gone up since 2009.
Prisoner's rights advocates in Texas call for independent oversight of state facilities
Activists in Texas are calling for reforms to the state's prison system. FSRN's Teddy Wilson reports.
A new report by the Texas Criminal Justice Coalition says that the state's Criminal justice department, or TDCJ, needs independent oversight. With a $3 billion annual budget, the TDCJ runs the largest prison system in the country. The prisoner's rights advocates cite concerns about the quality of health care, mental health treatment, and physical safety. In 2011, living conditions in Texas prisons were such that at least 10 inmates died due to extreme heat.  The report calls on Texas lawmakers to support a number of measures currently before the legislature. The three bills calls for independent oversight of all correctional facilities in the state, an annual comprehensive report on grievances, and access for an independent ombudsman to visit youth housed in adult secure facilities. Teddy Wilson, FSRN, College Station.
CT public hearing on driver's licenses for all undocumented immigrants
Almost 2,000 people filled the auditorium, the cafeteria and the gym of a New Haven high school Monday night to support legislation that would allow all undocumented residents to get a driver's license. Melinda Tuhus reports.
In Connecticut, only young, undocumented immigrants who qualify for Deferred  Action immigration status are currently eligible for a driver's license.  Tania Esquivel of Bridgeport, said her parents brought her to the U.S. from Mexico when she was five, but was too old to qualify for Deferred Action. "I have an 8-year-old son now and that worry's always in the back of my head — what's going to happen to my son if one day I get pulled over and I get deported back to my country." Department of Motor Vehicles Commissioner Melody Currey said she supports legislation similar to that just passed in Illinois. It would grant licenses to eligible undocumented residents that could be used to get insurance and to drive legally, but which could not serve as identification for any other purpose. Lawmakers, immigrant rights advocates and many immigrants themselves spoke in favor of the proposal. They say it's a common-sense way to increase safety on the road, since those wanting to get a license would have to learn the rules of the road to pass the driving test. So far just New Mexico, Washington State and Illinois have passed similar bills. Melinda Tuhus, FSRN, New Haven.
Pre-election unrest settles to calm in Guinea's capitol; at least six dead
After days of political unrest in Guinea, things were relatively quiet in the country's capitol today. FSRNs Karim Kamara reports.
After nearly a week of political violence that completely paralyzed the capitol of Conakry, things returned to a quiet calm today. The unrest began last week when the Guinean opposition called for a demonstration demanding transparency in upcoming legislative elections slated for May12th. In the week long protests, police used tear gas and batons to disperse groups of angry demonstrators. At least six people were reportedly killed, including a police officer.  According to the Union of Free Radio and Television of Guinea, two radio stations were attacked over the weekend. Shots were fired at one while an opposition leader was being interviewed. Despite calls for calm Monday by both President Alpha Conde and leaders of the opposition, isolated skirmishes continued on the outskirts of Conakry last night. Two people died in running battle with security forces. According to officials, the dead were bandits caught mounting road blocks to attack vehicle owners. Karim Kamara, FSRN, Conakry.
Saudi Arabia delays scheduled crucifixion and executions for one week
Saudi authorities delayed today's scheduled executions of seven men who were convicted of theft in 2005 and 2006. One of the men was scheduled to be crucified for three days, the other six were to face a firing squad. Most were juveniles at the time of the robberies. Saudi King Abdullah signed off on the executions over the weekend. Yesterday, one of the prisoners used a contraband cell phone to call the media. Nasser al-Qahtani told the AP that he has been tortured in detention, and doesn't deserve to die.
FEATURES
Immigration advocates call for path to citizenship as appeals court rules part of SB1070 unconstitutional
The 9th Circuit Court of Appeals has ruled against part of Arizona's controversial immigration enforcement LAW SB1070, saying the provision criminalizing day laborers' for seeking work is unconstitutional. The decision in the case Valle del Sol vs. Whiting comes as lawmakers in Washington wrestle with the emerging outlines of an immigration reform bill. But immigration reform advocates say they're concerned the conversation is too heavily focused on enforcement, and the proposed path to citizenship is decades too long. On Capitol Hill, FSRN's Alice Ollstein has more.
Civil society groups call for more transparency in US trade deals, citing concerns about labor, environment, sovereignty
This week, US trade representatives are meeting in Singapore with countries in the region for the latest round of talks on a comprehensive trade deal in Asia and the Pacific, called the Transpacific Partnership, or TPP. The Obama Administration has highlighted the TPP and a deal in the Atlantic, called the Trans-Atlantic Free Trade Agreement as priorities for his second term. But a broad coalition of environmental groups, human and labor rights advocates and Native American communities have raised concerns about the secretive trade deals and what they call the lack of public input in the process. More than 400 civil society organizations sent a letter Monday to Congress demanding more transparency. For more we're joined by Arthur Stamoulis, executive director of Citizens Trade Campaign.
Bus lines from West Bank to Israel criticized as move toward segregation
This week Israel launched two new bus lines for Palestinians from the West Bank working in Israel. According to the Israeli public transportation company, Afikim, the new buses are aimed at easing the lives of Palestinians. But International and Israeli human rights organizations have criticized the so-called "Palestinians-only" buses for being an attempt at segregating Palestinians and Israelis. FSRN's Lena Odgaard reports.
New film on Mumia Abu-Jamal, Long Distance Revolutionary, charts role as journalist in Philadelphia
A new film on Mumia Abu-Jamal is playing in cities across the US. Long Distance Revolutionary: A Journey with Mumia Abu-Jamal, looks extensively at the social conditions in Philadelphia in the late 1970s before his arrest and disputed conviction on murder charges. It also charts his career as a journalist, radio correspondent and author. FSRN spoke to director Stephen Vittoria and producer Noelle Hanrahan at the Los Angeles opening of the film. The film, Long Distance Revolutionary: A Journey with Mumia Abu-Jamal, has been extended through a second week in Los Angeles and is scheduled to open in Oakland on March 8 at the New Parkway Theater. For more information: www.mumia-themovie.com.