Newscast for Wednesday, May 29, 2013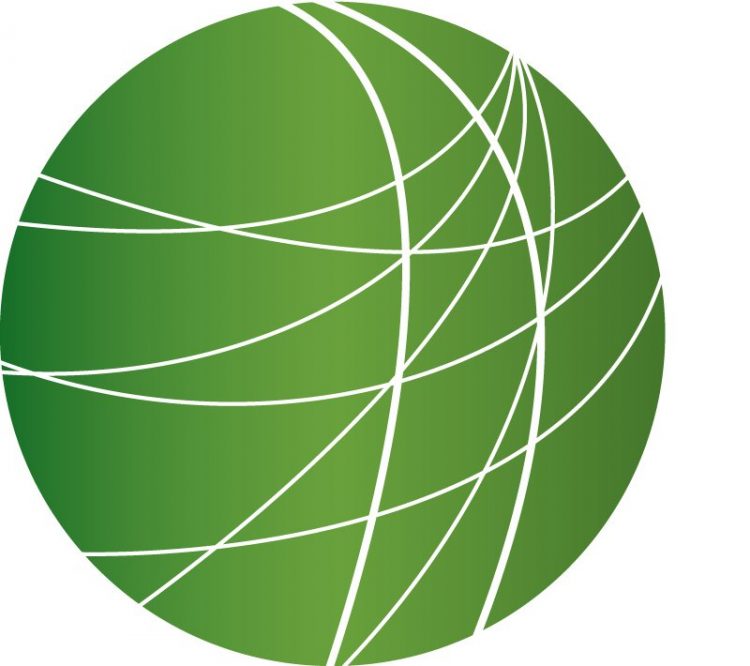 Walmart workers walk off job, launch caravan ahead of annual shareholder meeting
Supporters of Anonymous activist Jeremy Hammond call for leniency following guilty plea
Pennsylvania prisoner Russell Shoatz files civil rights lawsuit after being held in solitary confinement for nearly three decades
California public employee union calls for investigation of JP Morgan Chase, other banks for LIBOR scandal
HEADLINES
Deadly drone strike in Pakistan
A drone strike in the North Waziristan region of Pakistan killed at least four people today. The number two leader of Pakistan's Taliban, Wali ur-Rehman, is reportedly among the dead, although the group's official spokesperson has not confirmed the death. The drone strike comes less than a week after President Barack Obama pledged in a major counterrorism speech to limit the use of weaponized unmanned aerial vehicles. The CIA drone program is a sensitive issue in Pakistan. A politician who has criticized the use of drones there will take office as prime minister next Wednesday.

Rival gangs offer truce in Honduras
In Honduras, rival gangs have proposed a historic truce to reduce violence in the country in exchange for government support for their reinsertion into daily life. Tim Russo reports.
In a press conference held Tuesday at the San Sampredano Prison in San Pedro Sula, representatives from Central America's most notorious rival gangs the MS-13 or Mara Salvatrucha and the M-18 or Mara DieceOcho sat side by side and offered what amounts to a nationwide ceasefire. Honduras has topped the United Nations Organization of Drugs and Crime Homicide list with the world's highest murder rate for the last two consecutive years. Authorities claim that gang violence between the Mara Salvatrucha and the Mara DieceOcho are largely to blame and applauded Tuesday's ceasefire offer.
President Porifio Lobo responded to the news saying that the government would act quickly to take advantage of this historic offer but details as to how the government will work with the gangs is unclear. Negotiators who helped to broker the first step of this deal, similar to a gang truce signed last year in El Salvador, were Adam Blackwell from the Organization of American States and Monseñor Romulo Emiliani. El Salvador's gang truce has resulted in lower homicide and property crime rates. Tim Russo, FSRN, Chiapas, Mexico.

Colorado governor signs into law a regulatory framework for marijuana and hemp
The state of Colorado has taken further steps to provide a legal framework for the production, consumption and sale of marijuana. FSRN's Jim Pullen has more.

Colorado governor John Hickenlooper signed six bills Tuesday related to the taxation and regulation of marijuana and hemp. The bills create a framework for the controlled substances Colorado voters chose to legalize last November. The new law stipulates recreational marijuana sales will be taxed at a rate of 30%, half by an excise tax and half by a sales tax. Workers can also deduct business-related expenses from their state income taxes, which wasn't previously allowed in the state's burgeoning medical marijuana industry. Another bill, seen in earlier sessions but never passed, specifies a driving-under-the-influence limit: five nanograms or more of THC – marijuana's active ingredient – per milliliter of blood.
The remaining bill establish penalties for underage users, prohibits the cultivation and consumption of marijuana at day care centers, adds marijuana to the indoor clean air act, and numerous other rules.
The governor also signed into law a measure to regulate the industrial production of hemp, a plant grown legally in more than thirty countries. Production will now be administered by the state's Department of Agriculture, not the Department of Public Health and Environment. Jim Pullen, FSRN, Boulder.

Protests against Koch takeover of Tribune newspapers
Protesters rallied today in the eight cities where the bankrupt Tribune Company owns newspapers, all of which may be sold to the conservative multi-billionaires Charles and David Koch. Melinda Tuhus reports from Hartford, CT.
Media and community activists say they fear a Koch purchase will turn the papers into mouthpieces for the Kochs' views, such as climate change denial, and decimate local coverage critical to a functioning democracy. The Tribune Company currently owns the Chicago Tribune, Los Angeles Times, Hartford Courant, Baltimore Sun and four other papers. Those papers in turn own several smaller regional publications.
Cynthia Jennings, a community activist and a member of the Hartford City Council with the Working Families Party: "We don't want to give up that right at least to have an unbiased presentation of the news. I believe the Hartford current is doing more fair reporting and is more sensitized to the issues in the community."
While some groups, are attempting to buy just their own local newspaper, an analyst with Free Press says it's in the Tribune Company's interest to sell all eight together, and the Kochs are the most likely buyers, willing to pay an estimated three quarters of a billion dollars. A sale is expected in the next few months. Thousands of subscribers have vowed to cancel their subscriptions if the Koch brothers buy the Tribune papers. Melinda Tuhus, FSRN, Hartford.

Prison sentences for convicted Bosnian Croat war criminals
Six former Bosnian Croat officials, including an ex-president, have been sentenced to prison for war crimes committed during the violent break-up of the former Yugoslavia in the early 1990s. The sentences for the former political and military leaders of the Bosnian Croat state range from 10 to 25 years. The judgement found the men deliberately attempted to alter the ethnic makeup of the self-declared state within what is now Bosnia in order to reunite the territory with Croatia. The military campaign they led targeted Bosnian Muslim civilians. The trial was part of the International Criminal Tribunal for the former Yugoslavia at The Hague, which began hearing cases in 2006.
FEATURES
Walmart workers walk off job, launch caravan ahead of annual shareholder meeting
The fight for fair wages, respect and the right to collectively bargain at US corporations continues, as workers from Walmart stores across the country walked off the job and started a caravan to Arkansas. There, the retail giant's annual meeting is taking place next week and workers hope to send a message to shareholders about their working conditions. The walk-out could become the longest in the company's history. FSRN's Anna Simonton has more.
Supporters of Anonymous activist Jeremy Hammond call for leniency following guilty plea
Twenty-eight year old Jeremy Hammond pleaded guilty this week in a Manhattan federal court to a charge related to the 2011 computer hacking of the global intelligence firm, Stratfor. The guilty plea to one count of conspiracy to engage in computer hacking carries a maximum of 10 years in prison. Hammond must also pay up to $2.5 million in restitution, according to the US Attorney's Office.
In a statement made public Tuesday, Hammond said he worked with the hacker group Anonymous and released the information on Stratfor because he believed that "people have a right to know what governments and corporations are doing behind closed doors." He said he did what he believed is right.
Hammond, who has already been held in prison for 15 months, also said he had been denied family visits and had been held for weeks in solitary confinement.
Authorities arrested and charged Hammond under the 1984 Computer Fraud and Abuse Act, which Internet and privacy advocates have criticized as overly broad and out of date. It is the same law that federal authorities used to investigate and monitor Aaron Swartz, who committed suicide in January.
For more, we're joined by Abi Hassen with the National Lawyers Guild. He's also on the defense committee for Hammond.
Pennsylvania prisoner Russell Shoatz files civil rights lawsuit after being held in solitary confinement for nearly three decades
Attorneys for Russell Shoatz, a former Black Panther and member of the Black Liberation Army, have filed a civil rights lawsuit against the Pennsylvania Department of Corrections. Shoatz is serving a sentence of life without parole for the 1970 death of a white Philadelphia police sergeant and has been held in solitary confinement for nearly 30 years. FSRN's Peter Rugh has more.
California public employee union calls for investigation of JP Morgan Chase, other banks for LIBOR scandal
Fallout from the financial scandal that hit the interest-rate setting measure, known as LIBOR, continues to affect borrowers and investors. Some of them filed lawsuits after the banks' wrongdoing came to light in 2012, including suits by the city of Baltimore and a group of homeowners. Now, California's largest public employee union wants the state to investigate JP Morgan Chase and other major banks linked to LIBOR and consider suing to recover billions in lost investment dollars. From Sacramento, FSRN's Max Pringle reports.