Newscast for Thursday, June 6, 2013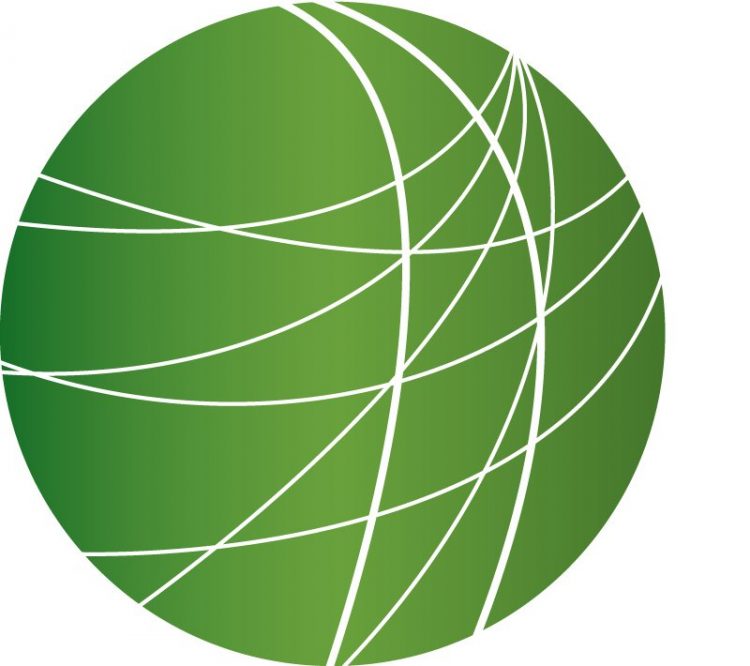 US collecting data on millions of Verizon customers, according to secret court order
Ahead of Iranian presidential election, arrests and restrictions on Internet access
Egypt's Tamarod campaign launches "no confidence" petition against President Morsi
Rising youth unemployment, job creation highlights of International Labor Organization meeting in Geneva
HEADLINES
British government offers apology for colonial rights violations in Kenya
The British government today officially apologized and offered compensation to more than 5000 civilian victims of torture during the Mau Mau Rebellion of the 1950s and early 60s. At the time, British officials in Kenya issued a state of emergency after Mau Mau nationalist activists rose up in arms to protest colonial rule. FSRN's Francis Ngwa Niba reports from London.
Speaking to an almost empty house of parliament, British Foreign Secretary William Hague officially apologized for the pain of the Kenyan victims. Most were civilians who had no connection with the Mau Mau rebels. They suffered a range of human rights abuses, including illegal detention, rape, torture and castrations. Despite this, Hague stopped short of claiming full responsibility.
"We continue to deny liability on behalf of the government and British tax payers today, for the actions of the colonial administration in respect of the claims and indeed the courts have made no findings of liability of the government in this case."
Each of the 5228 victims will receive about $4000 US dollars, and the government will help pay for a monument in Kenya's capital to remember the dead victims. During the uprising about 2000 British police and civilians were killed, while as many as 90-thousand Kenyans died. This is the first time the British government has apologized for actions committed during its colonial past. Francis Ngwa Niba, FSRN, London.
Zimbabwe gay rights group attacked
This morning, a group of men ransacked the Harare offices of the LGBT rights group Gays and Lesbians of Zimbabwe, or GALZ. FSRN's Garikai Chaunza spoke to one of the victims of the attack.
Organizers with GALZ say police arrived quickly at the scene and arrested five men who forcibly broke into the office wielding hammers. Chesterfield Samba is GALZ Director. He told FSRN the raid happened during a board meeting.
"At about 11 o'clock I think, some five unidentified men forcefully gained entry into our offices and forced staff and board members out of the premises, and then they started ransacking our offices, Just putting together property like computers laptops cameras and so forth. During that process we alerted the police who then arrived at the scene and then arrested the men."
No one was harmed in the incident, and most of the property was recovered. GALZ organizers say they do not believe the attack to be a random robbery, because the men were in constant communication with someone on the outside. They believe the assailants are linked to President Robert Mugabe's Zanu (PF) party. Zimbabwe's new constitution does not guarantee LGBT rights. Garikai Chaunza, FSRN Harare.
Turkey's PM showing no signs of conciliation with protesters
In Turkey, Prime Minister Recep Erdogan returned from a four-day tour of North Africa to demonstrators occupying squares in Istanbul and Ankara calling for his resignation. While abroad, Erdogan apologized for the government's use of tear gas on peaceful protesters last week in Istanbul, but remained defiant that there will be no compromise with other demonstrators. FSRN's Jacob Resneck reports.
A carnival atmosphere continues to reign in Istanbul's Gezi Park, as thousands across the country continue a push-back against the government and a controversial redevelopment project in the city center. Prime Minister Recep Tayyip Erdogan reiterated today that plans would move forward and the park would be demolished to make way for a shopping mall. He also said terrorist groups were active in the anti-government protests. Hundreds are camped inside Gezi Park and volunteers distribute a milky solution to combat the effects of tear gas, anticipating another police crackdown. Efe, a 25-year-old videographer distributing the liquid says the movement is peaceful, but demonstrators are willing to stand up to authority.
"I'm a pacifist; I don't fight — since middle school. But I want to change something in this country."
Istanbul will be the first stop for the prime minister as he arrives back in Turkey this evening. He'd predicted the anti-government protests would wind down in time from his return. But crowds continue to grow as nationwide demonstrations continue into the seventh day. Jacob Resneck, FSRN, Istanbul.
Pennsylvania building collapse rescue efforts continue as investigation begins
Search and rescue efforts continued today in Philadelphia after a building collapsed Wednesday, caving in part of a thrift store and trapping people inside. Six people have been found dead. One elderly woman was pulled from the rubble alive early this morning. The collapse is being blamed on a demolition project going on next door. The Philadelphia mayor announced this morning there would be an investigation.
New Jersey governor appoints Republican to replace Democratic Senator Frank Lautenberg
Today New Jersey governor Chris Christie announced the state's Republican Attorney General, Jeffrey Chiesa, will become the state's interim Senator. Chiesa will replace progressive Democrat Frank Lautenberg, who died earlier this week. Governor Christie has set a special election to permanently fill the seat for October 16th, just weeks before the regular election. Chiesa says he will not run.
FEATURES
US collecting data on millions of Verizon customers, according to secret court order
The FBI and the National Security Agency have been collecting phone records of millions of Verizon customers, according to a secret court order obtained by the Guardian newspaper. The order, from the Foreign Intelligence Surveillance Court, required Verizon to provide information on its clients' phone calls beginning in April. The news comes amid increased scrutiny of the Obama administration's national security policies, stemming from the recent seizure of reporters' phone records by the Department of Justice, and the prosecution of whistleblower Bradley Manning. In Washington, FSRN's Anna Simonton has more.
Ahead of Iranian presidential election, arrests and restrictions on Internet access
In Iran, tensions have risen ahead of next week's presidential election. A human rights group says several campaign staffers and members of civil society groups have been detained after tens of thousands of mourners filled streets in the city, Isfahan this week, chanting anti-government slogans. A video posted online at the Iran Human Rights Documentation Center shows protesters Tuesday at the funeral of Ayatollah Jalaleddin Taheri Esfahani, considered a dissident cleric. Rising inflation, prompted partly by US-led sanctions, have made the economy a key issue in the election campaign, where eight candidates are vying to replace Mahmoud Ahmadinejad, who has held the office since 2005. Voting will take place June 14th. For more, we speak with Gissou Nia, executive director with the Iran Human Rights Documentation Center. She joins us from New Haven, Connecticut.
Egypt's Tamarod campaign launches "no confidence" petition against President Morsi
Nearly one year into his term, Egyptian President Mohamed Morsi is facing growing opposition. A new movement is calling on the Egyptian electorate to sign a petition expressing "no confidence" in the president. Its aim is to collect 15 million signatures, spark early elections and ultimately remove President Morsi from office.  But supporters in Morsi's ruling party question the movement's popularity and goals. FSRN's Tanya Castle reports from Cairo.
Rising youth unemployment, job creation highlights of International Labor Organization meeting in Geneva
This month more than 5,000 representatives of governments, employers and workers are meeting in Geneva for the annual conference of the International Labor Organization. One of the top issues will be how to address the rise in unemployment among the world's youth. A report from the ILO released last month found that 73 million young people –  or nearly 13 percent – are expected to be out of work in 2013, an increase of 3.5 million between 2007 and 2013. The conference also aims to tackle other topics, such as the urgent need for job creation and the impact of demographic change on work across the globe. UN Radio's Maurice Engler reports.