Newscast for Wednesday, August 14, 2013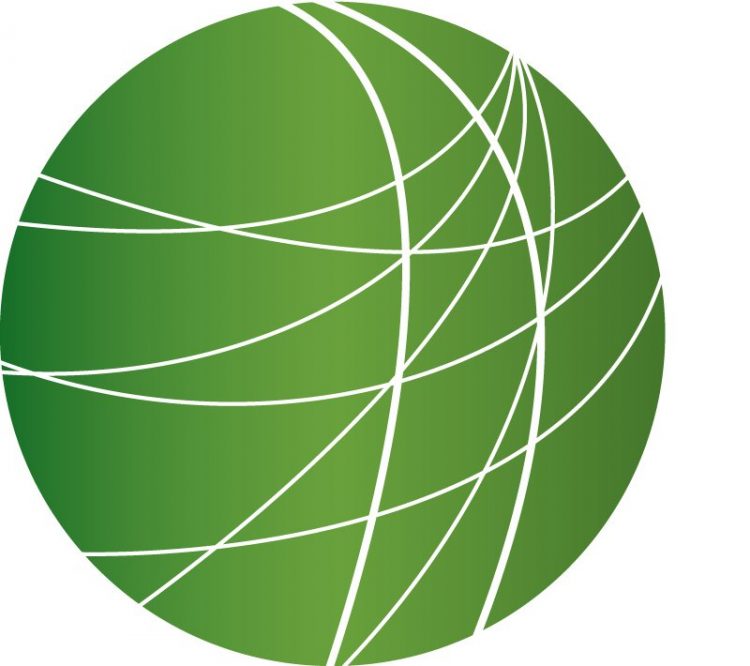 Scores killed in military crackdown in Egypt as political tensions rise
Missing laborer in Brazil highlights disappearances amid police crackdown in favelas
Defense witnesses in Bradley Manning trial describe soldier's mental health, gender identity issues
Father of Chechen man killed by Florida officers seeks charges, independent investigation
HEADLINES
Egypt under state of emergency after deadly crackdown
The interim government of Egypt has declared a month-long state of emergency after security forces broke up protest encampments and killed more than 100 supporters of ousted president Mohammed Morsi. At least two journalists were also killed in today's unrest. The violence prompted the resignation of interim Vice President and Nobel Laureate Mohammed El Baradei. The exact death toll from today is unknown, but Egypt's Health Ministry has confirmed at least 149 fatalities and hundreds of injures – many from gunshot wounds.

Doctors Without Borders pulls out of Somalia
In other news from Africa, the organization known in English as Doctors Without Borders announced today it has been forced to close its programs in Somalia. The humanitarian organization stated its decision was the result of "extreme attacks on its staff in an environment where armed groups and civilian leaders increasingly support, tolerate or condone the killing, assaulting and abducting of humanitarian aid workers."
Indigenous townspeople in Michoacán, Mexico report official abandonment amid ongoing violence
In Mexico, residents of the indigenous Purépecha municipality of Los Reyes in the state of Michoacán traveled to Mexico City today to call national attention to an going situation of violence, government abandonment and a climate of fear.
A group of seven unidentified community members with their faces covered held a press conference in the offices of a national human rights organization to call on the federal government to intervene in the situation in their town. Last month gunmen opened fire on a peaceful protest in the town plaza, killing five people. Los Reyes resident:
"Who is going to take this on once and for all? We've already lived through an entire presidential term of this and are into another and no one accepts this problem. It's just covered up. As of yet we don't see a possible solution on the horizon. The saddest part is that the most viable option seems to just get used to losing relatives and friends. It seems like we're expected to accept that rather than to hope for a solution from the authorities."
In addition to police, military forces and drug cartel gunmen, vigilante groups have also taken up arms in the state of Michoacán. Some vigilante groups have been accused of ties to drug cartels while others claim to be citizens organizing to protect themselves in the face of government inaction.
The group at today's press conference said local authorities are either complicit in or purposely ignoring organized crime activities, something they've reported to the state government with no results. They now want concrete action from Mexico's Interior Secretary.
BP files challenge to govt ban on new contracts
Oil giant BP has filed a lawsuit against the US government to challenge a ban which prevents the company from receiving new federal contracts in the wake of the 2010 Deepwater Horizon oil rig explosion in the Gulf of Mexico. FSRN's Teddy Wilson has more.
In documents filed in US district court in Houston, BP claims the U.S. Environmental Protection Agency's ban on awarding new contracts to the company is "punitive, arbitrary, capricious, and an abuse of EPA's discretion." BP is also claiming that the ban unfairly targets 21 of the companies subsidiaries. One of the largest suppliers of fuel to the US government, the ban does not affect BP'S current federal contracts worth $1.34 billion.
The EPA cited "lack of business integrity" when it banned BP from receiving new government contracts last November, due to its role in the Deepwater Horizon oil spill disaster.
The company is also facing litigation in the US District Court in New Orleans to attempt to determine the quantity of oil spilled and the measures BP implemented to cap the flow. Those hearings are set to resume in September. Teddy Wilson, FSRN, Texas.
Google argues Gmail and Google Apps users don't have privacy expectations
Internet titan Google says G-mail and Google Apps users have no reasonable expectation of privacy. This argument comes within a motion to dismiss lawsuits brought against it by users alleging privacy violations. The company says users consent in the Terms of Service to automated scanning of email in exchange for use of Gmail.
The 39-page legal argument by the company's attorneys also states federal law allows providers to "lawfully receive and access electronic communications involving their users."
Google argues it is also protected against the legal arguments of non-users who communicate with Gmail users because "Under federal law, the consent of a single party to a communication is complete defense to any liability and so the consent of the Gmail user alone is sufficient to bar a claim."
Two plaintiffs argue they were pressured into accepting Gmail's terms in order to receive official email associated with their university, which had contracted services via Google Apps.
According to Google, Gmail has over 400 million users worldwide.
FEATURES
Scores killed in military crackdown in Egypt as political tensions rise
More than 100 people have been killed and many more injured in a massive military crackdown in Egypt. Security forces in Cairo attacked two camps that were protesting the ouster of former President Mohamed Morsi, using tanks, bulldozers, tear gas and live ammunition. Activist Mohamed Soltan, who himself was shot, documented much of the attacks on social media, saying security forces were shooting directly at journalists who were gathered on a stage. Several are reported dead from the day's violence, including Sky News Cameraman Mick Deane and XPress reporter Habiba Ahmed Abd Elaziz. Others were injured, detained and beaten.
Protests took place in other parts of the country, including Alexandria after news of the deaths spread. In an AP video, some throw rocks and clouds of smoke billow in the street. The latest violence has increased the political uncertainty in the country. Today, interim Vice President Mohamed El Baradei resigned from his position.
The African Union, UN and US condemned the use of violence against protesters. In a statement, the Obama Administration said it also opposed the return of the state of emergency. White House Deputy Press Secretary Josh Earnest:

"Certainly the violence we saw overnight in Egypt does not reflect the stated commitment of the interim government to pursue a democratic transition. It doesn't reflect their commitment to respecting basic human rights, like the right to a peaceful protest."
Despite the military-backed removal of Mohammed Morsi from the presidency last month, the US has not announced any plans to reduce the more than $1 billion in annual military aid to Egypt. For more we're joined by journalist Aya Batrawy in Cairo.
Missing laborer in Brazil highlights disappearances amid police crackdown in favelas
Today marks one month since Brazilian laborer Amarildo de Souza disappeared after being taken for questioning by police in Rio De Janeiro's Rochina favela. The case has sparked protests and social media campaigns across Brazil. Residents and human rights advocates say it highlights the high number of disappearances in the area. FSRN's Sam Cowie reports.
Defense witnesses in Bradley Manning trial describe soldier's mental health, gender identity issues
At Fort Meade today, the defense team for Private First Class Bradley Manning continued calling witnesses for the sentencing phase of his court martial, including Manning's aunt and sister, his superior officers, his military psychologist, and Manning himself. Much of the testimony focused on Manning's struggles with mental health and gender identity in the months leading up to his decision to pass information to Wikileaks, saying the military ignored several red flags. The defense is using this evidence to request a lighter sentence for Manning, who at this point faces up to 90 years in prison. In Washington, FSRN's Alice Ollstein reports.
Father of Chechen man killed by Florida officers seeks charges, independent investigation
The father of a Chechen man killed in Florida by law enforcement officers is looking for answers to why his son was shot multiple times. The May shooting happened during an interrogation of 27-year-old Ibragim Todashev at his home. FBI agents wanted to know about his relationship to one of the Boston Marathon bombers. Now his father, Abdulbaki Todashev, is hoping to compel prosecutors to press charges against those responsible for his son's death. FSRN's Janelle Irwin has more.