Newscast for Wednesday, September 11, 2013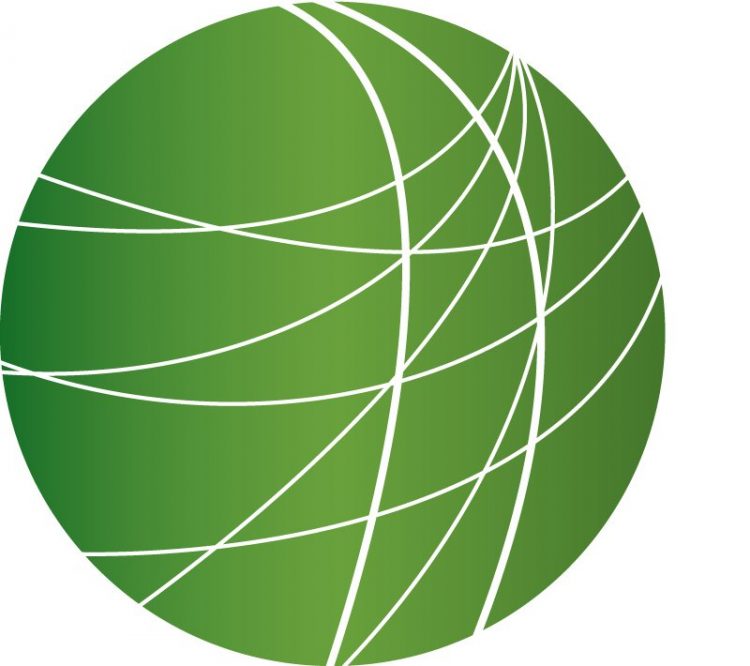 Families, officials commemorate September 11 terrorist attacks with vigils in New York and across US
For Chileans, September 11 military coup leaves lasting legacy
On 40th anniversary of US-backed coup in Chile, thousands continue to demand accountability
NSA releases classified documents in response to FOIA lawsuit, shedding new light on surveillance programs
HEADLINES
Thousands link hands in push for Catalonian independence
Today, an estimated 400,000 people joined a human chain in the Catalonia region of Spain in support of an independent state. The local government is gearing up for a controversial independence referendum next year to mark the 300-year anniversary of the region's military defeat at the hands of the French and Spanish.  FSRN's Onno van Keulen reports from Barcelona, the heart of Catalonia.

In most polls, support for independence is slightly higher than 50%, and especially strong in rural areas where Catalan is the dominant language.  Support for independence among young Catalans has been growing, pushed in part by the bad economic situation in Spain and the idea that Catalonia, the wealthiest region of the country, is contributing disproportionately to the economy. Mar and her family joined others linking hands near the Sagrada Familia Basilica in Barcelona. She says language and cultural differences have also created friction.
"We have little things in common with the rest of Spain.  We have a different history.  We have a different way of thinking, a different culture.  Everything is different.  I don´t know why we are keeping together."
Protesters hung the red and yellow Catalonian flag from the iconic church.  Earlier this week news was leaked about ongoing secret talks towards a political compromise, but nothing solid has materialized.  Onno van Keulen, FSRN, Barcelona.

New diplomatic push for Syria draws tentative support from the US
The abrupt shift towards a diplomatic solution to the chemical weapons issue in Syria continued today, after President Barack Obama's major public address last night.  Obama asked Congress to delay a vote on military action, as the Russian-led push for the regime to voluntarily give up its chemical weapons gained momentum.
"It's too early to tell whether this offer will succeed, and any agreement must verify that the Assad regime keeps its commitments.  But this initiative has the potential to remove the threat of chemical weapons without the use of force."
Obama did not take the threat of military intervention off the table.  Secretary of State John Kerry is scheduled to meet with Russian officials tomorrow to discuss next steps.
The UN's International Commission of Inquiry on Syria says the conflict in the country has taken a dangerous turn with both government and opposition groups committing gross human rights violations including rape, murder, torture, pillage and the recruitment and use of child soldiers.  The group says Assad's government has been responsible for eight distinct massacres against civilians and opposition groups have committed one of their own.  Paulo Pinheiro is the chairperson of the Commission.
"A society has been ripped apart.  Failure to bring about a political settlement has allowed the conflict not only to deepen in its intransigence but also to widen – expanding to new actors and to new, previously unimaginable crimes."
The Commission called for a diplomatic solution, saying any use of external military force in Syria will intensify the suffering inside the country.
Progressive wins New York City Democratic primary, but run-off still possible
Results issued this afternoon showed Progressive Democrat Bill De Blasio won more than 40% of the vote in yesterday's New York City Democratic primary for mayor.  Addressing supporters last night, he claimed victory, and marked the anniversary of the 9-11 attacks on the twin towers.
"New Yorkers left no one behind that day.  No matter who they were, where they lived, or what their economic situation…  That is the New York we know and love.  And that is a way of life and a set of values we must rededicate ourselves to."
There still could be a run-off.  Officials have to count thousands of paper ballots, and the election isn't expected to be called until later this week.
Pro-gun groups successful in recalling two Colorado lawmakers
In other election news, Colorado voters successfully recalled two Democratic state senators who voted for gun-control legislation.  The repercussions for efforts to limit firearms in the state are expected to be far-reaching, but what this could indicate for partisan politics is still unclear.  FSRN's Jim Pullen has more.

Pro-gun groups framed the recall election of state Senate President John Morse and Senator Angela Giron as a referendum on gun-control laws.  Groups on both sides, notably the National Rifle Association and Mayors Against Illegal Guns, dumped millions of dollars into the elections. Although Democrats still will have unified control over the state government, Republicans want to use the recalls to invigorate the party.  But Seth Masket, a University of Denver political scientist, cautions that the races were too local to draw sweeping conclusions for 2014.
"Next year's elections will not look that much like what happened yesterday.  So just because someone was vulnerable in that doesn't mean other people in their party will be next year."
Morse, who had won election twice in his relatively conservative district, lost his seat 51% to 49%.  Giron, whose district is more solidly Democrat, unexpectedly lost by a wider margin, 44% to 56%.
Earlier this year, Democrats passed a suite of gun laws, including limits on high capacity magazines and tightened background checks for private gun sales.  Jim Pullen, FSRN, Boulder.
California city moves forward with unprecedented foreclosure crisis fix
The city of Richmond, California is one of the Bay area's poorest communities.  But its Green Party mayor has a plan to keep residents' homes from being foreclosed.  Early this morning, city officials voted to move forward.  FSRN's Cameron Jones reports.
Richmond City Councilors voted to advance a proposal to use eminent domain to seize underwater mortgages from lenders, and then work with an investor group to refinance so homeowners can better afford their payments.
"We are stepping in to make a fix that both the federal government and the mortgage industry and the banks have not been able to do.  They've either been unwilling or unable."
During a contentious meeting, Mayor Gayle McLaughlin advocated for homeowners.  The Council voted 4-3 to use the government's constitutional power to offer lenders fair market value for hundreds of homes where residents owe more than the property is worth.  Many of these loans are remnants of the subprime mortgage crisis.  The city would then take on the risk of refinancing and having local residents repay based on current market value.
Although Richmond still has a lengthy process ahead before being about to implement the plan, several banks and investors have already filed suit.  Cameron Jones, FSRN, Berkeley.
FEATURES
Families, officials commemorate September 11 terrorist attacks with vigils in New York and across US
Cities and towns across the country marked the 12th anniversary of the terrorist attacks of September 11, 2001. At the 9/11 memorial in Manhattan, survivors, family members and friends of those killed, and elected officials gathered near the two large fountains, built into the footprint of the former World Trade Center buildings.
Bells rang at the time of each of the four plane crashes, at 8:46, 9:03, 9:37 and 10:03 a.m., followed by a moment of silence. Family members, many holding photographs of loved ones and fighting back tears, also participated in the annual reading of the names of those who were killed. In Washington, Congressmembers gathered on the steps of the Capitol this morning and at the Pentagon, President Obama addressed members of the military and families of those who died.
"It is an honor to be with you again, to honor what happened here 12 Septembers ago. To honor the greatness of those who responded and to stand with those who still grieve and to provide them with some measure of comfort once more."
In Pennsylvania, family and community members gathered at the Garden of Reflection 9/11 memorial to honor the passengers and crew of Flight 93. There will also be a "Remembrance in Light" ceremony this evening at the site in Bucks County and other commemorations and events across the country.
For Chileans, September 11 military coup leaves lasting legacy
Today also marks the 40-year anniversary of the military coup in Chile, which ousted elected President Salvador Allende and ushered in the military dictatorship of Augusto Pinochet. General Pinochet's rule, which received ongoing support from the US, was marked by political killings and torturing of tens of thousands, disappearances, censorship of the media, suspension of civil rights and other abuses. Today, Chileans around the world reflect on the implications this September 11th had in their lives. FSRN's Catalina Jaramillo brings us one survivor's story.
On 40th anniversary of US-backed coup in Chile, thousands continue to demand accountability
The 40th anniversary of the US-supported military coup in Chile has prompted protests and demonstrations throughout the country over the last few days. Today, crowds gathered in parts of the capital, Santiago, and some clashes erupted with police. Many protesters are calling for accountability and transparency for the crimes committed under General Pinochet. Crowds have drawn a forceful response from police, with security using water cannons and tear gas on Tuesday. For more, we're joined by FSRN's Jorge Garreton from Santiago, Chile.
NSA releases classified documents in response to FOIA lawsuit, shedding new light on surveillance programs
The National Security Agency released hundreds of pages of formerly classified documents Tuesday in response to a Freedom of Information Act lawsuit. The documents reveal more widespread monitoring, constitutional violations and acts of deception than previously known and add to a growing debate about the use of surveillance tools and security after 9/11. In Washington, DC, FSRN's Alice Ollstein has more.