Newscast for Friday, June 21, 2013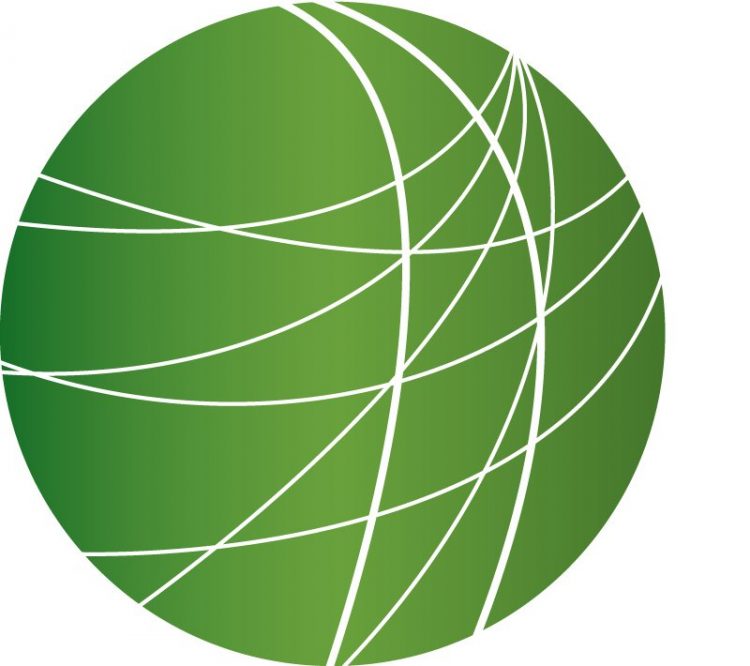 Leaked documents show US government collected domestic communications without warrant
In Brazil, police meet rising demonstrations with tear gas, pepper spray as protesters vow to continue
Housing evictions, social services cited in broadening Brazil protests
As US bee population plummets, scientists raise concern about pesticide use
HEADLINES
EPA says it won't finalize report linking fracking to groundwater contamination
The EPA has put on hold the US government's first ever study linking fracking to groundwater contamination. The agency announced that it will not finalize the Pavillion, Wyoming groundwater investigation. Instead officials say it will put its support behind a state-led inquiry. In a statement, the EPA said it stands behind its work and data, and said that data will be included in Wyoming's study, which is expected out in fall 2014. The EPA's Pavillion investigation began in 2009 after residents complained their well water smelled and tasted bad. The report found groundwater contamination, but could not prove conclusively where the pollution originated. After the EPA's draft report was released, the Wyoming legislature provided funds to build a system of water cisterns for the town of Pavillion. That project is expected to be completed soon, but residents who live in more rural areas still don't have alternative drinking water sources in place.
Hanford officials find potential radiation leak
Officials at Hanford Nuclear Reservation have found elevated radiation levels under an underground storage tank containing highly-radioactive waste. The Superfund site in southern Washington State is storing massive amounts of Cold War-era nuclear waste. The single-walled underground tanks were not built strong enough to hold the toxic material long term, and radiation has slowly been leaking into the Columbia River. The new suspected leak has been detected in a double-walled storage tank where the nuclear waste had been transferred.
Georgian officials to destroy secretly obtained tapes
As federal officials and privacy advocates in the US debate the government's mass collection of personal data, another country is set to get rid of private information that was illegally obtained. In the Republic of Georgia Sunday, officials are planning to destroy a cache of recordings secretly made of public figures. The tapes, allegedly illegally recorded by the previous government for purposes of blackmail, were found stored at the Interior Ministry. FSRN's MJ del Valle has more from Tbilisi.
"A dirty archive of private lives" — this is how current Interior Minister Irakli Garibashvili described the files. The Ministry says the recordings were obtained through illegal surveillance by the previous government of Mikheil Saakashvili. Among the recordings are private sexual encounters of public figures. The existence of the files has been known since early this year. They were supposed to be destroyed after an investigation wrapped up, but in May, one of these sex videos leaked. The destruction will now be overseen by a commission of senior officials and civil society representatives. Despite this, some fear additional copies may have already leaked. Parliament is expected to consider legislation that will grant amnesty to people who turn in recordings obtained through illegal surveillance. The initial investigation into the recordings has yet to yield any prosecutions. Another part of the archive contains recordings of political figures, but these are still under investigation and will be destroyed at a later stage. MJ del Valle, FSRN, Tbilisi, Georgia.
Thousands evacuated as Calgary floods
Flooding in the Canadian city of Calgary and surrounding areas has forced more than 70,000 people from their homes. Many government offices and businesses have closed, public transportation has ceased in some areas, and several communities are under a state of mandatory evacuation. One person has been reported missing, but no deaths have been confirmed.
Death toll rises in Indian mudslides
In India, the death toll from floods that began several days ago has now topped 550, and thousands more are missing. Heavy monsoon rains caused high waters and mudslides in the north central state of Uttarakhand. Rescue efforts continue today, and an estimated 50,000 people are reportedly stranded in mountainous terrain.
Bhopal residents push candidates to take up gas leak compensation
Staying in India, residents of Bhopal flexed some pre-election muscle today. They held a rally to let candidates know compensations for victims of the 1984 industrial gas disaster is their top priority. FSRN's Shruiah Niazi reports.
In an attempt to awaken political parties before the next provincial and general elections, hundreds of gas victims staged a rally in Bhopal. They want candidates to take up their long-standing demands for compensation and punishment of guilty individuals and corporations. Bhopal gas survivors say they will support only those political parties that will help them fight the continuing injustice. Meanwhile, the Kochar Commission, the group investigating the handling of the Bhopal disaster and its aftermath, is pressing the Prime Minister's office to release information about the arrest and subsequent release of the man many hold responsible. Former Union Carbide Corporation CEO Warren Anderson was arrested in Bhopal after the massive gas leak. But officials eventually released him on bail and allegedly provided him a government plane to fly to Delhi. Anderson made it back to the United States. Despite requests from India, the American government has refused to extradite him for trial. Shuriah Niazi, FSRN, Bhopal.
FEATURES
Leaked documents show US government collected domestic communications without warrant
President Barack Obama nominated James Comey today to be the new director of the FBI. Comey was the deputy attorney general for President George W. Bush, and in that role signed off on the Administration's warrantless wiretapping program. If confirmed, he would lead another federal agency accused of illegal surveillance practices. The announcement comes amid new revelations about the US government's spying powers, including documents leaked to the Guardian that show the government does at times collect domestic US communications without a warrant. On Capitol Hill, FSRN's Alice Ollstein reports.
In Brazil, police meet rising demonstrations with tear gas, pepper spray as protesters vow to continue
Brazil's President Dilma Rousseff met with cabinet ministers today in an emergency meeting as widespread demonstrations continue in Brazil, with more than 100 protests taking place across the country Thursday including in Sao Paulo, Porto Alegre and the capital Brasilia. One protester was killed and others injured in Sao Paulo state after a vehicle drove into a crowd. What began as a protest over increasing bus fares one week ago has grown into countrywide demonstrations targeted at the high costs of the current and upcoming sports events and demanding better public services. Police have responded with force, using tear gas, pepper spray and horses. FSRN's Sam Cowie reports from Rio de Janeiro.
Housing evictions, social services cited in broadening Brazil protests
As the protests in Brazil continue, one of the primary issues that has emerged is the vast sums of money and resources the government is allocating for several high profile sporting events. Demonstrators say that vital services, like healthcare, education and transportation remain underfunded while Brazil is on pace to spend up to $40 billion dollars on the upcoming World Cup soccer tournament. That's according to a Brazilian senate report released in 2011. That project has led to the forced removal of thousands of mostly-poor, urban residents from Brazilian cities, and a housing crisis that reveals the inequality gap that some residents are protesting. Raquel Rolnik is the UN's Special Rapporteur on the Right to Adequate Housing. She joins us from Sao Paulo.
As US bee population plummets, scientists raise concern about pesticide use
This week, as summer approaches, people around North America will be celebrating pollinators:  the insects and other animals that feast on flowering plants and help make many fruits, vegetables, and nuts abundant. Both the US Agriculture and Interior Departments have formally declared this week National Pollinator Week, in the hopes of inspiring some support for some of nature's smallest agricultural workers. But the event comes as honeybees are dying in huge numbers. The US government estimates that over the last decade, 10 million beehives have been lost. Scientists warn it could have a big impact on the planet's ecosystem. FSRN's Molly Stentz has more.