Newscast for Tuesday, June 11, 2013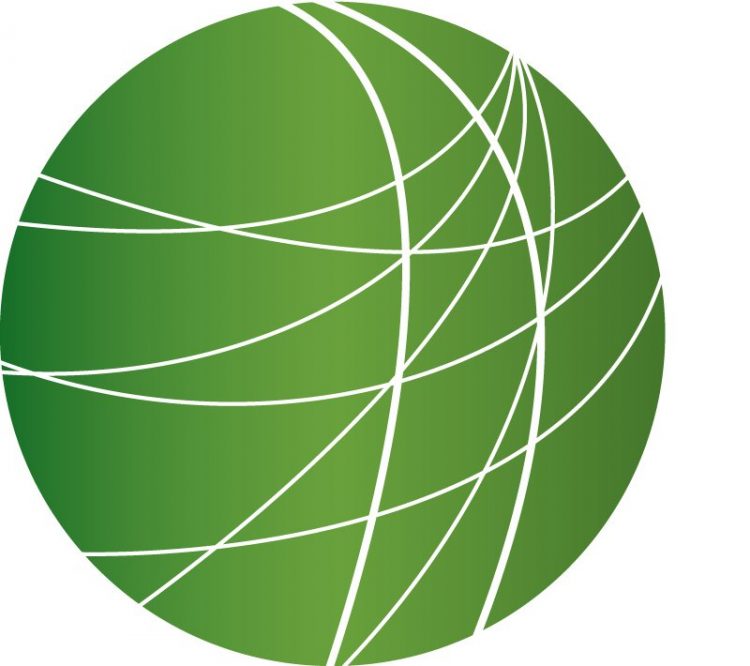 Farmers score partial victory in court case against Monsanto GMO crops
Guantanamo hearing for defendant with history of torture draws scrutiny of military commissions
Police raid Taksim Square, breaking barricades and using tear gas
Activists in Turkey use social media to organize, evade crackdown
In Cameroon, residents and conservation groups push authorities to stem killing, illegal trade of elephants
HEADLINES
Syria violence continues to spill into Lebanon; cross-border rockets kill 1 and sectarian tensions persist
In Syria today, two suicide bombers killed at least 14 people in an attack on a police station in central Damascus. And international condemnation is growing after a video spread that reportedly shows religious hardliners executing a teenager for using a common turn of phrase that invokes the name of Muhammad, calling it blasphemy. Violence continues to spill from Syria into Lebanon where more cross-border rocket-fire hit the eastern town of Hermel today, at least one person died. And as Jackson Allers reports, the Lebanese Shia group Hezbollah's support of the Syrian President sparked clashes at a protest yesterday at the Iranian Embassy. One demonstrator was killed.
The slain protestor, Hisham Salman, was from a marginal Lebanese Shia faction who oppose Hezbollah's dominance of the country's political sphere. Salman was part of an anti-Assad protest against Iran's continued support of the Assad's regime  and its tactical support of the military wing of Hezbollah in Syria. Hezbollah's recent role in bolstering Syria's military offensive in the southeast Qusair region of Syria has been credited as turning the tide against forces fighting to end Assad's rule. And analysts say the two suicide bomb attacks in Damascus are a response by opposition forces fighting to hold on to positions they had gained there in months previous. Meanwhile, the Lebanese government condemned the Tuesday rocket fire into the border town of Hermel and pledged to do all it can to ease sectarian tensions in Lebanon where's Syria's fault lines continue to splinter between Sunnis and non-Sunnis. Jackson Allers, FSRN, Beirut, Lebanon.
Russia bans LGBT "propaganda" to minors; activists assaulted outside parliament
The Russian lower house of parliament passed a federal law today banning the "propaganda of non-traditional sexual relations" to minors. Critics say the law cements homophobia as an official state policy. Ekaterina Danilova reports from St. Petersburg.
LGBT activists were beaten and had urine, eggs and other objects thrown at them outside parliament as the law was being discussed. Hundreds of mostly teenage boys were reportedly paid ten-dollars to take part, along with Orthodox Christian activists and nationalists. Dozens of people on both sides were arrested. The law was approved with 436 votes in support and one abstention. The measure will create large fines ranging up to as much as $30,000 for violations such as equalizing the value of same-sex and heterosexual relationships on the Internet and in the media. Foreigners doing so will be arrested and deported. The Alliance of Heterosexuals for LGBT equality organized a protest in St. Petersburg yesterday, where activists were also attacked and one man was beaten. Natalia Tsymbalova is an organizer with the group.
"If I tell a guy who is 15 or 16-years old, who is gay, that he is perfectly normal, they could fine me. If I publish this in the Internet, they could fine me $3,000. They are just outrageous fines."
European LGBT groups are calling for meaningful action against Russia and demanding a repeal of the law. Ekaterina Danilova, FSRN, Russia.
Stop G8 forcibly evicted from convergence center; dozens arrested
Anti-G8 activists are holding a street party in London's Piccadilly Circle this evening, after dozens were arrested earlier today when police raided a building organizers were using as a convergence center. From London, Roxanne Escobales reports.
Police in riot gear used cutting equipment to enter a building in London's Soho district that was being used as the headquarters of an anti-G8 group planning a day of action in the capital. The group, called Stop G8 had planned what it called a "carnival against capitalism" to launch a series of actions to protest the global summit taking place in Northern Ireland next week. Demonstrators marched through the streets of Soho, dressed in black and wearing scarves over their faces and  scuffles with police followed. Stop G8 chose London's West End for its day of action because, according to its website, the city "is at the heart of global capitalism". The group published a map with 100 targets – businesses and organizations it said are connected to murder, oppression and exploitation. Police responded by flooding the streets of London with extra officers, who were given the power to stop and search people at random and demand that face-coverings be taken off. Stop G8 plans more actions throughout the week. Roxanne Escobales, FSRN, London.
Moral Mondays protests arrest toll tops 80; newspaper reporter among them
Hours after FSRN spoke to Reverend Curtis Gatewood yesterday about the ongoing Moral Monday protests in North Carolina, thousands of people turned out for this week's demonstration against the Republican controlled state legislature. More than 80 people were arrested, including members of the clergy and a  reporter from the Charlotte Observer. For six weeks running, the NAACP has organized the protests at the state's Capitol against cuts to unemployment, healthcare, and education that they say disproportionally affect the poor.
FEATURES
Farmers score partial victory in court case against Monsanto GMO crops
A Federal Appeals Court in Washington threw out a lawsuit against Monsanto this week, saying a coalition of hundreds of farmers do not have legal standing to sue the agribusiness giant. The case hinged on whether the corporation can and will sue farmers whose fields become accidentally contaminated by its genetically modified products. The court's ruling comes as the Senate passes a five-year farm bill, after rejecting several amendments that would have put stricter regulations on the planting and marketing of GMO crops. On Capitol Hill, FSRN's Alice Ollstein has the details.
Guantanamo hearing for defendant with history of torture draws scrutiny of military commissions
Today at Guantanamo, the pre-trial hearing for Abd al-Rahim al-Nashiri resumed. Al-Nashiri, a Saudi national, is accused of orchestrating al Qaida's October 2000 suicide bombing of the USS Cole warship off Yemen, which killed 17 US soldiers. While in US custody at secret CIA-black sites, al-Nashiri was beaten with a semi-automatic handgun, threatened with a power drill while hooded and naked, and repeatedly waterboarded, according to a redacted CIA document from May 2004. For more on Nashiri's case and the military commission system we're joined by Jonathan Hafetz, associate professor of law at Seton Hall Law School and author of Guantanamo Lawyers: Inside the Prison, Outside the Law.
Police raid Taksim Square, breaking barricades and using tear gas
In Turkey, riot police have broken barricades and entered Taksim Square, ending an 11-day stalemate between police and demonstrators. Anti-government protesters have been occupying the iconic square in defiance of authorities in what's become the biggest challenge to date of Turkey's AK Party's decade-long rule. FSRN's Jacob Resneck reports.
Activists in Turkey use social media to organize, evade crackdown
As protests continue across Turkey against the government of Prime Minister Recep Tayyip Erdogan, so too has the use of social media to share information, videos and photographs. Activists say social media has played a key role in sustaining the protests, and they have succeeded in bypassing government media censors. FSRN's Jillian Kestler-D'Amours reports from Istanbul.
In Cameroon, residents and conservation groups push authorities to stem killing, illegal trade of elephants
Thousands of elephants in Central Africa have been killed during the last decade by poachers and armed groups, wildlife and conservation groups say. And there are questions about the role that local government's play in the trade and what can be done to stop the killings. FSRN's Ngala Killian Chimtom reports from Yaounde.