Newscast for Monday, June 10, 2013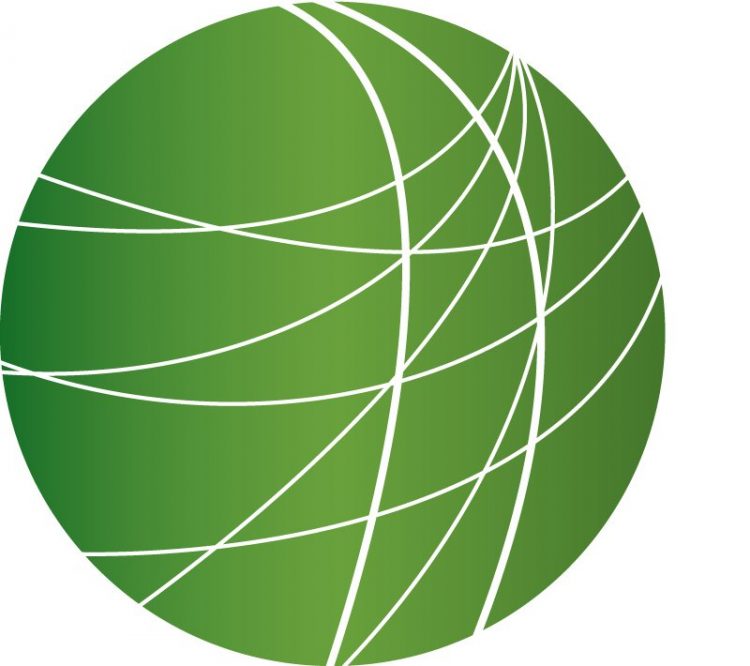 Edward Snowden, former CIA employee, says he disclosed NSA spying documents to spark public debate on surveillance
NSA spying of US citizens raises questions of private contracting in surveillance programs
"Moral Monday" protests in Raleigh, North Carolina gather civil rights, clergy leaders at capitol
UN Human Rights Council raises concern about treatment of Palestinian prisoners in Israeli facilities
Climate justice activists call for renewed strategy to address stalled political action
HEADLINES
Officials in Turkey sued for indiscriminate use of tear gas; uprising continues across country
Turkey's prime minister spent the weekend rallying supporters in three cities where he warned that his patience with anti-government protesters is wearing thin. But tens of thousands of people continue to demonstrate in towns and cities across Turkey in what's lining up to be the biggest challenge to date of the government's rule. FSRN's Jacob Resneck reports.
A pots-and-pans orchestra performs to thousands of demonstrators inside Taksim's Gezi Park, where protests drew some of the largest crowds since the popular uprising began eleven days ago. Mustafa, a 36-year-old from Istanbul, says the prime minister needs to stop trying to impose his socially conservative agenda and listen to the dissenting voices.
"He should come to realize he's only a prime minister. He's not in a situation to dictate what he thinks to our lives in what we do. We don't want to be treated like 8-year-olds."

The government continues to insist that this park will be demolished to make way for a commercial project. To protesters, the fate of the park is a symbol of the government's authoritarian style.  Meanwhile in Ankara, authorities have taken a harder line. Local reports say riot police used tear gas and water cannons over the weekend to disperse demonstrators occupying two central squares. Today the Consumer Rights Association filed criminal complaints against the interior minister, governor and police chief of Ankara for what they described as indiscriminate use of tear gas that threatened thousands of neighbors who were inside their homes. Jacob Resneck, FSRN, Istanbul.
Indonesian worker in Saudi Arabia dies as crowds mass at consulate ahead of immigration crackdown
Indonesia is asking Saudi Arabia to postpone a deadline by which workers who have outstayed their visas can qualify for an amnesty program. The request comes after a woman died Sunday while waiting for hours along with thousands of others outside the Indonesian consulate, where the staff was unable to keep up with the influx and the crowd grew violent. Foreign workers in the country are scrambling to meet red-tape requirements ahead of a July 3 deadline that would allow them to either stay in the country or leave without penalty, before a promised crackdown on undocumented immigrants. Humphry Djemat with the Migrant Workers Task Force spoke to al Jazeera.

"Many Indonesians overstayed their visa. We think in total 40,000 are illegal, and nearly all of them want to come back to Indonesia, but they don't have any documents, not even a passport."
Saudi Arabia is largely dependent on foreign workers to staff its labor force, and many people from countries like Indonesia, the Philippines and Bangladesh rely on the jobs.
Foreclosure settlement checks in MD go out this week; advocates call the payments a "pittance"
Consumer rights advocates say that payments going out this week to thousands of victims of foreclosure abuse in Maryland are woefully inadequate. Maryland News Connection's Alison Burns reports.

The check is in the mail. More than 10-thousand Marylanders will get checks for about  $1500 dollars each this week as part of a nationwide settlement with mortgage service providers. The settlement is the result of allegations that the banks engaged in robo-signing of documents and other lending abuses, but Maryland Consumer Rights Coalition executive director Marceline White says the money isn't much of a consolation for Marylanders who lost their homes.
"This slightly under 15-hundred dollar payment is certainly a pittance in terms of what they've actually lost and what they need to rebuild their life."
The settlement was with the nation's five largest mortgage servicers, Wells Fargo, Bank of America, Citi, JP Morgan Chase, and Ally Bank/GMAC. All 50 states entered into the agreement. The settlement also required banks to make it easier for struggling borrowers to stay in their homes, but White says they aren't always living up to their end of the bargain.
"Banks are doing short sales and other types of relief, far more than they're doing the principal reduction which is when they modify the mortgage to keep a family in their home."

I'm Alison Burns reporting for Maryland News Connection.


Oil spilled in Ecuador flowing through waterways toward Amazon River
Efforts to capture oil spilled in Ecuador and making its way down tributaries to the Amazon River continue. On May 31st, a landslide damaged a section of the trans-Ecuador pipeline spilling more than 11,000 barrels of crude oil into the Quijos River. The slick then flowed into the Coca and Napo Rivers.
The Coca provides drinking water to the region's 80,000 residents. State oil company Petroecuador has hired a US spill abatement firm, Clean Caribbean & Americas and the Peruvian Navy is helping with the clean-up while  Brazilian authorities are on stand by.
Zimmerman trial will continue; jury selection begins and pre-trial motions continue
A Judge in Florida ruled today that the George Zimmerman murder trial will continue. Zimmerman is accused of the 2012 killing Trayvon Martin, an unarmed African American teen. Circuit Court Judge Debra Nelson denied a defense request for more time to prepare. Judge Nelson will alternate court time between arguments on pre-trial motions and jury selection, which also began today. A pool of 100 prospective jurors will be vetted. The victim's father, Tracy Martin, is calling for the community to "stay peaceful."
FEATURES
Edward Snowden, former CIA employee, says he disclosed NSA spying documents to spark public debate on surveillance
Yesterday, the Guardian revealed the identity of the person responsible for leaking documents showing the US government's massive surveillance of phone and Internet users. Edward Snowden, the 29-year-old employee of the large private, intelligence contractor Booz Allen Hamilton said he sought to prompt a public debate on government surveillance.

"I'm no different from anyone else. I don't have special skills. I'm just another guy who sits there day to day in the office watching what's happening and goes this is something that's not our place to decide. The public needs to decide whether these programs and policies are right or wrong and I'm willing to go on the record to defend the authenticity of them and say I didn't change these, I didn't modify the story. This is the truth, this is what's happening, you should decide whether we need to be doing this."
In an interview with the Guardian's Glenn Greenwald in Hong Kong, Snowden said he had also worked as a Systems Administrator and a Senior Advisor to the CIA and had access to extensive data on the NSA's surveillance program. Booz Allen Hamilton, owned by the Carlyle Group, posted $5.7 billion in revenues for the most recent fiscal year, 98 percent of which came from government funding, according to the New York Times. Snowden described why broad surveillance poses a risk to everyone not just those who commit illegal acts.

"You don't have to have done anything wrong, you simply have to have to have eventually fallen under suspicion from somebody, even by a wrong call and then they can use the system to go back in time and scrutinize every decision you've ever made, every friend you've ever discussed something with and attack you on that basis to derive suspicion from an innocent life and paint anyone in the context of a wrong-doer."
In identifying himself as the whistleblower, Snowden said his future would be uncertain and he would face risks.
"You can't come forward against the world's most powerful intelligence agencies and be completely free from risk, because they're such powerful adversaries no one can meaningfully oppose them. If they want to get you, they'll get you in time. But at the same time you have to make a determination about what it is that is important to you."
The Department of Justice said it has opened a criminal investigation into the leaking of the NSA documents.
NSA spying of US citizens raises questions of private contracting in surveillance programs
The Guardian's coverage of the National Security Agency's surveillance practices continues to develop. Over the weekend, it published details about a global data-mining program called "Boundless Informant." Under the program, the Obama Administration is compiling information about how many tens of billions of data interceptions they carry out each month, and in which countries. Despite assurances from the President and government officials that the NSA's surveillance work is narrowly tailored and only aimed abroad, the documents show that US citizens are often targeted. In Washington, FSRN's Alice Ollstein reports.
"Moral Monday" protests in Raleigh, North Carolina gather civil rights, clergy leaders at capitol
Today, protesters rallied outside the capitol in Raleigh, North Carolina. It's part of weekly protests that organizers call "Moral Mondays." This week an expanded list of clergy leaders from across the state joined the rally, criticizing lawmakers for measures that cut thousands from Medicaid and unemployment.
The Republican-controlled General Assembly has also proposed or passed bills curtailing immigration rights, expanding voter suppression laws, imposing cuts to education, and restricting reproductive rights. The weekly actions have resulted in hundreds of arrests. Earlier today we spoke with Reverend Curtis Gatewood with the NAACP North Carolina. He joined us from the Pullen Memorial Baptist Church where participants were gathering before the march to the General Assembly.
UN Human Rights Council raises concern about treatment of Palestinian prisoners in Israeli facilities
Last week, FSRN reported on the plight of Palestinian prisoners and their families, many of whom have long been cut off from visiting their loved ones inside Israeli facilities. Hunger strikes and protests lead to an easing of the restrictions on family visits, but many continue to raise concerns about the rights of Palestinians, many of whom are detained without charge. Today, Israel's occupation of Gaza and the West Bank were discussed at the United Nations Human Rights Council in Geneva, and treatment of prisoners was highlighted as a major concern. UN Radio's Patrick Maigua reports.
Climate justice activists call for renewed strategy to address stalled political action
As United Nations climate talks continue this week in Germany, the International Energy Agency released a new report showing that the planet is on track to see a temperature rise between 3.6 and 5.3 °C. That increase could be more than double the 2 degree threshold previously set as a way to limit the impacts of climate change. Speaking in London, the IEA's Executive Director Maria van der Hoeven said that climate change has "slipped to the back burner of policy priorities" and urged world leaders to take more significant actions. CO2 emissions increased worldwide last year by 1.4 percent, according to the Agency, reaching a record high of more than 31 billion tons. But it's not just elected officials who aren't doing enough to stop global warming. Some environmentalists say the activist community should also be doing more. Pacifica Radio's Ernesto Aguilar spoke to climate justice activist Tadzio Muller at last weekend's Left Forum in New York.