Newscast for Wednesday, June 26, 2013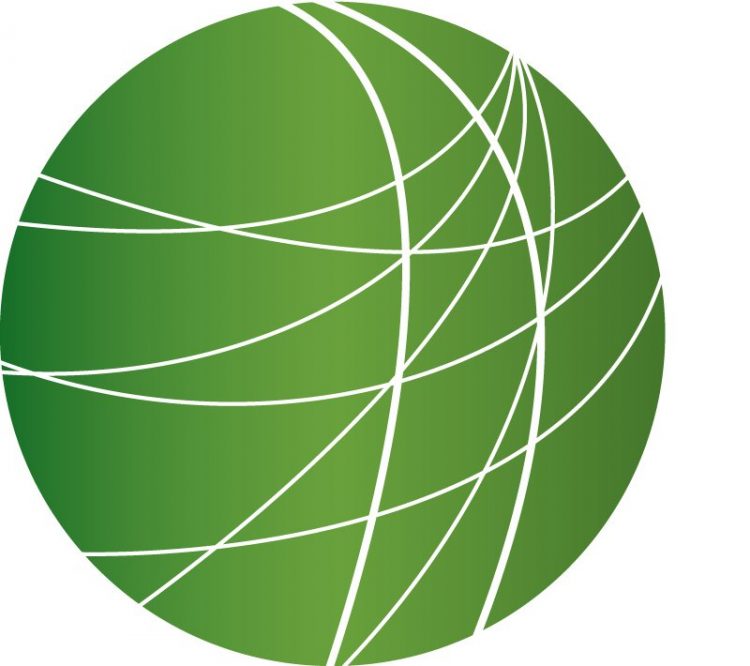 Supreme Court strikes down DOMA's federal ban on benefits; dismisses Prop 8 case, paving way for same sex marriage in California
In California, cheers erupt from marriage equality advocates after Supreme Court decision on Proposition 8
In Texas, marathon filibuster and protests block anti-abortion bill from passing
Syrian death toll tops 100,000 as new testimony of violence against women emerges
HEADLINES
Supreme Court overturns major section of DOMA
The Supreme Court says the federal government must recognize and extend rights to legally married same-sex couples.  The court said Section 3 of the Defense of Marriage Act is unconstitutional.  The court also issued a decision in the Proposition 8 case that appears to clear the way for same-sex marriage to once again be allowed in California.  Today California Governor Jerry Brown ordered all counties to begin issuing marriage licenses to gay and lesbian couples as soon as the lower court stay is lifted, as ordered by the Supreme Court.  We'll have more on both decisions later in the show.
Oil pipeline protesters arrested in Canada
Early this morning in Canada, police arrested 20 people who were blockading an oil pipeline pumping station.  The action in southern Ontario is associated with the Idle No More movement for indigenous rights.  FSRN's Aaron Lakoff has more.
Last Thursday, a group of demonstrators began occupying part of Enbridge's Line 9 pipeline, locking down the main entrance to the pumping station and preventing employees from gaining access.  Enbridge, a large Canadian energy transportation company, plans to reverse the flow of the pipeline so that it can carry oil from the Alberta tar sands through eastern Canada, Vermont, New Hampshire, and Maine. After being arrested, the protestors were charged with trespassing and disobeying court orders.  They were released by early afternoon.
The action comes after another Enbridge pipeline leaked 750 barrels of oil in northern Alberta last week.  The Polaris institute, an economic justice organization, has estimated that there have been more than 800 Enbridge pipeline leaks between 1999 and 2010. Yesterday, solidarity actions with the Line 9 blockade were held in 13 Canadian cities.  Protestors are concerned that the pipeline runs through the most populated corridor of Canada, as well as several First Nations reserves.  Aaron Lakoff, FSRN, Montreal.

New proposal for Bhopal gas disaster waste disposal draws criticism
The issue of how and where to dispose of toxic waste left after the 1984 Bhopal gas disaster has been the source of persistent controversy in India.  The Union Carbide fertilizer plant still contains tons of industrial waste, and several disposal proposals have already fallen through.  The latest plan would see the waste processed in a small town about 100 miles from Bhopal, but local residents are not happy.  FSRN's Shuriah Niazi reports.
The disposal plant in the central India town of Pithampur is beginning trial runs to determine if it will be able to handle toxic waste from Bhopal.  If successful, the plant is slated to take 346 tons of contaminated material from the shuttered Union Carbide fertilizer plant.  But NGOs, villagers and members of the Madhya Pradesh political opposition are opposing the trials.  The organization Lok Maitri says it will protest the incineration of the Bhopal waste in Pithampur tomorrow.  The NGO says the incineration will adversely affect the environment and health of people residing in the area.  The trial run was ordered by the Indian Supreme Court, which asked the state government to complete the tests by mid-July.  After receiving the results, the high court will decide whether to move forward with the disposal of the Bhopal waste.  Shuriah Niazi, FSRN, Bhopal.

LGBT rights group pinged under Russian foreign agent law
The Russian government's legal action against human rights groups continued late Tuesday.  A St. Petersburg court ruled that the LGBT organization Coming Out and its director are guilty of not registering as a foreign agent.  In the face of heavy fines – about $25,000 total — the group is standing defiant.  FSRN's Ekaterina Danilova reports:
The court ruled that the Coming Out director must pay a nine-thousand-dollar fine on top of the fifteen-thousand dollar penalty issued against the entire group last week.  Organizers say the court decision was made under pressure from nationalist and Orthodox activists, some of whom blocked the entrance to the court to prevent LGBT supporters from entering.  Police did not intervene, even though the anti-gay protesters held signs reading "Orthodoxy or death" and issued death threats.
Igor Kochetkov is an organizer with Coming Out.  He says they will try to find some way to continue their work without following the law.
"We will never register as a foreign agent – never.  Naturally, we will not obey these absurd and unjust laws.  As to whether we will pay the fine – we'll see.  We will discuss our tactics with our lawyers and supporters, then we will see."
Tuesday President Vladimir Putin denied Russia is restricting the rights of LGBT people.  Ekaterina Danilova, FSRN, St. Petersburg.
Texas to execute 500th inmate since death penalty reintroduction
Today Texas is set to pass a grim milestone – 500 executions since capital punishment was reintroduced in the state in the late 1970s.  Death penalty abolitionists are using the occasion to highlight the injustices they see in the criminal justice system.  FSRN's Jacob Santillan reports from Houston.
Texas operates the busiest execution chamber in the United States and today will likely put to death its five-hundredth inmate.  Kimberly McCarthy was condemned for the 1997 killing of her neighbor.  McCarthy, an African-American, was granted two prior reprieves after arguing her jury panel was selected to exclude ethnic minorities.  Texas anti-death penalty activist Ray Hill says that jury selection is still tainted by racism and shouldn't be the basis of her execution:

" I don't think there's any doubt whether Kimberly McCarthy is guilty or not, I don't think that's the issue.  I think the issue is: Do we as a society want to have a corrupted jury decision stand without redress."
Kimberly McCarthy is scheduled to be put to death by lethal injection Wednesday evening.  Anti-Death Penalty activists will hold a demonstration outside the execution chamber in Huntsville, Texas.  Jacob Santillan, FSRN, Houston.
FEATURES
Supreme Court strikes down DOMA's federal ban on benefits; dismisses Prop 8 case, paving way for same sex marriage in California
Today, on the final day of its term, the US Supreme Court struck down part of the Defense of Marriage Act as unconstitutional, saying it unfairly discriminated against same-sex couples. Now, the federal government must recognize and grant equal benefits to same-sex couples who are married in the District of Columbia and the 12 states that have approved marriage equality. The court also dismissed a case brought by backers of California's Proposition 8, which banned same-sex marriage in that state.
Now, the lower court's ruling that Prop 8 is unconstitutional will stand, meaning same-sex couples in California will soon be able to marry. While many celebrated the decision, some human rights advocates and lawmakers say there's more work to be done, because individual states can still ban same-sex marriage, and LGBT people still face employment discrimination and other forms of inequality. FSRN's Alice Ollstein was at the High Court this morning and brings us this report.
In California, cheers erupt from marriage equality advocates after Supreme Court decision on Proposition 8
Today's Supreme Court decision on California's Proposition 8 clears the way, once again, for same-sex marriage in California. In a statement, Governor Jerry Brown said, "After years of struggle, the U.S. Supreme Court today has made same-sex marriage a reality in California." Brown said same-sex couples will be able to marry after the 9th Circuit Court confirms the stay of the injunction against Prop 8 is lifted. Celebrations took place across the state today. In this edition of Street Beat, FSRN reporter Larry Buhl spoke to marriage rights activists in Los Angeles who were watching the court decision come down.
You just heard John O'Connor, Noah Snyder, Laura Gardner, Mike Gallagher, Jack Lorenz, Mary Zeiser, and Josh Steichmann who cheered today's Supreme Court rulings at the headquarters of Equality California in Los Angeles.
In Texas, marathon filibuster and protests block anti-abortion bill from passing
Resounding cheers filled the three-story rotunda of Texas' state capitol in Austin after Planned Parenthood's Cecile Richards announced at 3 a.m. that the anti-abortion bill, SB 5, was dead. It was a long, intense and emotional day as Democratic Texas State Senator Wendy Davis began a filibuster to block what would have been one of the country's most restrictive anti-abortion laws. Davis then began what became a nearly 13-hour filibuster, adhering to Texas' strict rules: no sitting or leaning, no food or water, no bathroom breaks. Here's Davis after speaking for nearly nine hours.
"We are actually, if such a provision were to pass in the law, creating a situation where women, actually, would be subjected to what we all talked about earlier…not only in the state of Texas but in the country as a whole."
Republicans attempted to derail the marathon filibuster by saying Davis violated another rule – veering off-topic – when she discussed another Texas law mandating ultrasounds before an abortion. Reproductive rights supporters who had filled the gallery erupted in anger.
"Let her speak…Let her speak…"
Republicans persisted, refusing to recognize Democrat Leticia Van De Putte, who had returned to the floor after a funeral for her father.
"Mr. President, parliamentary inquiry?"
State your inquiry.

"At what point must a female senator raise her hand or her voice to be recognized over the male colleagues in the room?"
After the session expired at midnight, it took nearly three hours for officials to determine the bill was dead. It would have banned abortions after twenty weeks of pregnancy and stiffened requirements for providing abortions, including limiting the procedure to ambulatory surgical centers and to doctors who had hospital admitting privileges within 30 miles.
Syrian death toll tops 100,000 as new testimony of violence against women emerges
The ongoing conflict in Syria has claimed more 100,000 lives, including nearly 40,000 civilians, according to new documentation from the UK-based Syrian Observatory for Human Rights. Earlier this month the UN estimated that some 93,000 had been killed.  The new figures come as international talks to find a political end to the violence remain stalled. On Tuesday, UN Special Envoy Lakhdar Brahimi said talks would most likely be delayed again until after July.
As the conflict continues, human rights advocates continue to warn of violence targeting women. The Violations Documentation Center in Syria estimates that more than 750 women and dozens of female minors remain in government detention facilities. The Center also reports that since March 2011, the Syrian government has detained nearly 5,500 women.  For more, we're joined by Hillary Margolis. She's a researcher for the Women's Rights Division with Human Rights Watch and the lead author of a new report that draws on interviews with former female detainees in Syria.