Newscast for Friday, September 27, 2013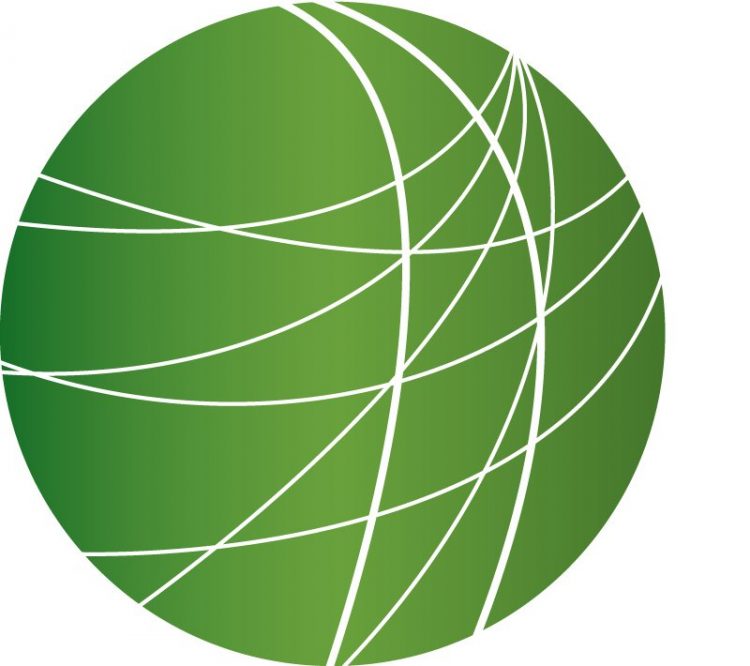 As international leaders address Syria, Iran at UN's General Assembly, advocates call for protections for domestic workers
IPCC climate change report calls for "substantial" cuts to emissions, charts record warming
Lawmakers seek to delay health care reform as government shut down looms
In Argentina, transgender people continue fight for rights more than a year after landmark bill
HEADLINES
Sudan fuel subsidy demonstrations continue amid protester deaths
The police crackdown on protesters in Sudan has intensified.  Demonstrations broke out Monday after the government announced it would end fuel subsidies, causing prices to nearly double.  Clashes with security forces were relatively minor early in the week.  But beginning Wednesday evening, human rights groups say police opened fire on protesters, killing as many as 100 people.  Today, Reuters reports police fired tear gas at thousands of demonstrators in the capital Khartoum and the nearby city of Omdurman.  The US today condemned the "brutal crackdown" and the "use of excessive force against civilians."
Bomb blast in Peshawar targets government workers
In Peshawar, Pakistan, 19 people are dead after an explosion on a bus carrying government employees home from work.  Dozens were injured in the blast as well.  FSRN reporter Gabe Matthews has more from the site of the attack.
Rustam Khan was in a nearby van when the explosion went off.
"I crossed paths with the bus and was hardly ten meters away when I heard a huge explosion.  I thought somebody hit my van.  The next moment, I saw body parts scattered all around.  Later I saw that a bomb had exploded in the bus.  I rushed to carry the injured to the hospital."
The bus was carrying more than 70 government workers.  No group has accepted responsibility, but most suspect Taliban militants. Last week, suicide bombers attacked a Christian church here, killing more than 80 people.  In addition, several prominent politicians have been targeted by similar attacks over the past year.  I'm Jeannine Etter reading for Gabe Matthews in Pakistan.
In other news from Pakistan, the death toll from a massive earthquake in the southern part of the country has risen to more than 500.  Lack of shelter from the intense sun is quickly becoming a humanitarian problem.  Reuters reports government attempts to provide aid are being met with resistance by local militants.  Twice now government helicopters involved in emergency response efforts have been fired on as they traveled through the region.
Pakistan makes case against drones at UN, while protesters gather outside
Speaking before the UN General Assembly today, Pakistani Prime Minister Nawaz Sharif urged the United States to halt drone strikes in his country's tribal regions.  Demonstrators gathered nearby.  FSRN's Peter Rugh has more from New York City.
Members of the "Granny Peace Brigade" erected large models of drones in Midtown Manhattan near UN headquarters.
"We can't continually bomb people."
Peace Brigade member, Beverley Rice, said the models illustrate the continuous threat drones pose to people in Pakistan's tribal belt.
"To think that you just go after somebody to kill them, with all of this collateral damage of children and civilians.  It's appalling."
US officials claim drones are a key tool in its War on Terror, and that they have been used to assassinate high ranking al-Qaeda targets.  But according the UK-based Bureau of Investigative Journalism, between 400 and 900 civilians have been killed by drone strikes in Pakistan since 2004 – up to 200 of them children.  The strikes have greatly intensified under Obama's presidency and have also spread to Yemen.  They're a source of widespread anti-American sentiment in both countries. On Friday, Pakistan's Prime Minister told UN delegates gathered in New York he supports the fight against terrorism.  But he insisted that it be carried out in accordance with international law.  Peter Rugh, FSRN, New York.
California governor signs domestic workers bill of rights
California Governor Jerry Brown has signed a domestic workers bill of rights into law.  It guarantees overtime pay for workers in an industry notorious for abuse, mistreatment and labor violations.  From Los Angeles, FSRN's Larry Buhl files this report.
With the domestic workers bill of rights, California joins New York and Hawaii in guaranteeing basic labor protections for caregivers and housekeepers.  The mostly female, and immigrant domestic workforce is particularly vulnerable due to the isolated nature of the industry, where women labor behind closed doors and out of the public eye. A broad coalition of supporters pushed Brown to sign this bill into law, including clergy like Sara Lowenstein, a rabbi at Temple Beth Hillel in Los Angeles.  She spoke at a rally earlier this year.
"So many of our domestic workers are raising our children, so many of our domestic workers are caring for our elderly.  The most precious in our community, and they deserve the same blessings, the same respect."
The law is expected to cover at least 100,000 people statewide.  But it does not offer protection for babysitters, gardeners or cooks.  A sunset provision means that the Legislature must decide whether to renew the law in 2017.  Larry Buhl, FSRN, Los Angeles.
Court rules same-sex marriages legal in New Jersey
And finally a judge in New Jersey today ordered the state to begin issuing marriage licenses to same-sex couples on October 21st.  The court said that because gay and lesbian couples only have access to civil unions in the state, they are in effect prevented by state law from receiving now-guaranteed federal benefits.  In addition a circuit court in Illinois ruled today a lawsuit challenging the constitutionality of that state's ban on same-sex marriage can move forward.
FEATURES
As international leaders address Syria, Iran at UN's General Assembly, advocates call for protections for domestic workers
The international group at the Hague that oversees the treaty banning chemical weapons said today it could send inspectors to Syria as early as next week. The Organization for the Prohibition of Chemical Weapons is also considering a proposal from the US and Russia that calls for the completion of inspections and the destruction of chemical weapons in Syria by November. This comes after the five permanent members of the UN Security Council agreed Thursday on a draft resolution on Syria. US Ambassador to the UN Samantha Power said the resolution would create a "new norm" against chemical weapons use.
"The council discussed a draft resolution that will uphold this international norm by imposing legally-binding obligations on Syria, on the government to eliminate this chemical weapons program."
The leaders agreed to a resolution that was legally-binding. Should the terms be violated, Western powers would have to go back to the Security Council to pursue military action. Iran's nuclear program was another focus of leaders in New York, and talks took place between European Union Foreign Policy Chief Catherine Ashton, U.S. Secretary of State John Kerry, and Iran's Foreign Minister Mohammad Java Zarif. Zarif said the discussions were substantial and business-like and yielded a pledge to hold formal talks in Geneva next month. Outside the UN General Assembly, activists and protesters are trying to raise awareness about other key international issues, including the abuse of domestic workers around the globe. And in some cases, allegations of abuse have even extended to diplomats themselves.  FSRN's Salim Rizvi reports.
IPCC climate change report calls for "substantial" cuts to emissions, charts record warming
A major climate change report released today by UN scientists has found that human influence is the dominant cause of climate change and calls for "substantial and sustained reductions" in greenhouse gas emissions in order to avert serious consequences. The Intergovernmental Panel on Climate Change report outlines alarming trends in warming oceans, increasing droughts and heat waves and rapid sea level rise. For more, we're joined by Meena Raman, the climate change negotiations expert with the Third World Network. She's in Stockholm, where the meetings have been taking place this week.
Lawmakers in seek to delay health care reform as government shut down looms
Today in Washington, the Senate narrowly passed a bill to keep the government funded through mid-December and restore funding to the Affordable Care Act that had been stripped out by the House earlier this week. Now, the House will either take up this bill or a competing one over the weekend. As the threat of a government shutdown looms next week, some lawmakers are still attempting to attach riders to the bills including deep cuts to government spending, the weakening of environmental protections and a one-year delay to the health care reform. On Capitol Hill, FSRN's Alice Ollstein reports.
In Argentina, transgender people continue fight for rights more than a year after landmark bill
More than a year after Argentina passed a bill allowing transgender people to change their legal names and genders, many still experience obstacles to voting, health care and education. In Buenos Aires, Eilís O'Neill reports on the ongoing fight for these basic rights.