Newscast for Monday, July 1, 2013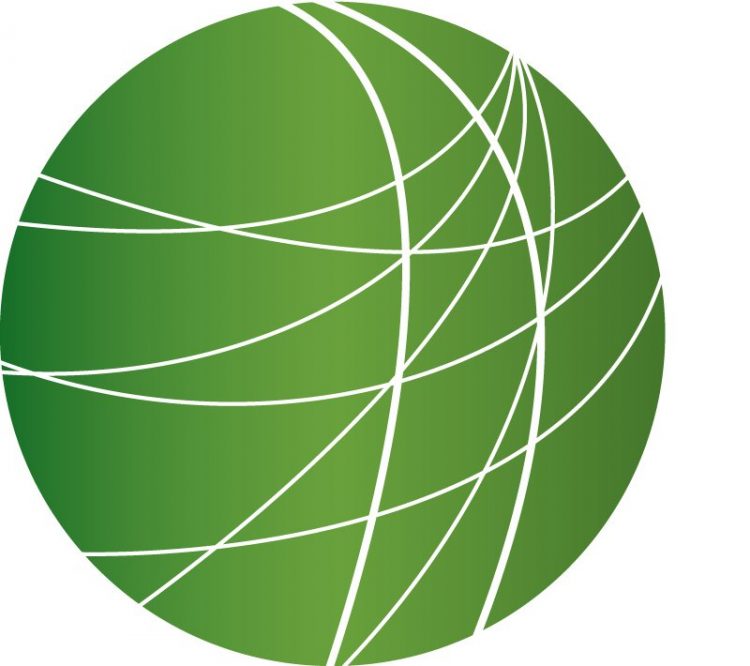 Efforts to restrict reproductive rights in Texas, Ohio and on federal level draw controversy
Wisconsin Center for Investigative Journalism spared eviction after governor removes measure from budget
Egypt's military issues 48-hour ultimatum for Morsi and opposition amid rising protests
Brazil's indigenous groups join nationwide protests, citing attacks on activists and land rights
Major US corporations still refuse to sign safety deal for Bangladesh workers, despite deadly accidents
HEADLINES
BART workers strike; Bay Area commuters scramble to find alternative transport
Commuters in the San Francisco Bay Area struggled this morning to reach their destinations after nearly 2500 transportation workers went on strike at midnight. Antonette Bryant is President of the Amalgamated Transit Union, Local 1555, one of the two striking unions that represent mechanics, train operators and other Bay Area Rapid Transit staff. Bryant told KPFA radio that an 11th hour contract offer from BART was "ridiculous."
"They have put out rubber numbers on their budget that are not true. They said … In 2009 we gave back $100 million based on their claim that there was a $310 million deficit. The very next year, in an election year, they rolled fares back."
Yesterday, both sides said they were still far from agreement on salary, pensions, health care and safety matters. This is the first BART strike in more than 15 years. Bay Area riders make 400,000 trips on BART each day.
General strike in Indian administered Kashmir after Indian troops kill two youth
A strike in Indian administered Kashmir today shut down most of the region. The protest comes one day after Indian troops killed two youth in a northern district. Protestors also clashed with police in north Kashmir and torched a military school. Shahnawaz Khan has more.
Bandipora district, where the killings took place, remained tense today. On Sunday, the Indian army laid siege to a village during night, and killed a teenager who according to his family had ventured out of his home suspecting burglars outside. When morning broke and news of the killing spread, people took to the streets. The army fired again, killing another youth and injuring two others. Tensions flared and protests became violent. The Chief Minister of Indian administered Kashmir described the killing as gruesome. The Indian army expressed regret and said it will investigate.
The military action in the region comes just days after eight soldiers were killed in a militant attack in the summer capital, Srinagar. The Armed forces Special Powers Act gives Indian troopers the powers to fire on suspicion and immunity from prosecution in civil courts. Rights activists say probes ordered by authorities after such incidents are mere eye wash, and no security personnel is ever held to account. Shahnawaz Khan, FRSN, Srinagar.
French president says US spying on EU allies threatens free-trade talks
European leaders responded with anger to newly leaked top-secret documents that indicate US intelligence agencies bugged European Union offices in New York, Washington, DC and Brussels, tapping their phones and fax machines and accessing EU computer systems. From France, FSRN's Liam Moriarty has more.
The allegations were published over the weekend by the German magazine Der Speigel and the Guardian newspaper in the UK. Both say the leaked documents came from fugitive whistleblower Edward Snowden. They reportedly reveal a series of US programs aimed at intercepting communications among EU officials on a range of policy and trade issues. European reaction has been swift. Martin Schultz, president of the European Parliament, said if the allegations are true, it would represent a deep breach of trust.
"It is shocking that the United States take measures against their most important, their nearest allies, comparable to measures taken in the past by the KGB, by the secret service of the Soviet Union."
French president Francois Hollande said the incident threatens the upcoming US-EU free trade negotiations. In 2001, the European parliament investigated NSA spying in Europe as part of the so-called Echelon Project and said that spying for economic advantage could breach EU law. Secretary of State Kerry has downplayed the current controversy, saying he didn't know the details of the allegations, but that all countries routinely seek out information to protect their national security. Liam Moriarty, FSRN, Normandy, France.
Snowden still in Moscow airport, Putin says no asylum unless he stops the leaks
Former national security contractor Edward Snowden remains in a Moscow airport where he applied for asylum last night. Russian President Vladimir Putin said today that Snowden would not receive asylum unless he stops "damaging" Russia's American "partners."
Force-fed Guantanamo detainees sue US; court orders government to respond within 48 hours
A US District Court has given the federal government 48 hours to respond to a motion filed on behalf of four detainees at Guantanamo Bay prison who are on hunger-strike and being force-fed. The men asked the court to order the US government to stop force-feeding and force-medicating them. All four have been cleared for release yet remain jailed and argue that force-feeding violates medical ethics and is inhumane. The men asked the court to rule swiftly, as continued nasal tube feedings will deprive them of the right to observe the Ramadan fast, set to start next week. As many as 120 GITMO detainees are refusing food. Dozens are forcibly medicated and fed twice a day.
Nineteen firefighters die while battling raging wildfire in Arizona
Nineteen firefighters, all members of an elite firefighting crew based in Prescott, Arizona, died in the line of duty Sunday. The team, known as the Granite Mountain Hotshots, were fighting a wildfire northwest of Phoenix when a sudden windstorm fanned the flames that overtook them. More than 200 firefighters were dispatched to the fire as of this morning, and more are on the way. Despite some rain in the forecast, fire conditions are not set to get much better for the rest of the week.
FEATURES
Efforts to restrict reproductive rights in Texas, Ohio and on federal level draw controversy
The Texas state legislature kicked off another special session at 2 p.m. today, after attempts last week to pass far-reaching abortion restrictions were blocked by a Democratic filibuster and mass protests. As anti-abortion and abortion rights protesters converge on the Austin state capitol this week, other states are waging legal and legislative battles over the issue. Ohio governor John Kasich signed a state budget over the weekend that includes measures that defund family planning clinics and force women to get ultrasounds before getting an abortion. A law recently passed in Alabama to restrict abortion access was put on hold by a federal judge on Friday. These state battles progress as the White House threatens to veto a bill passed by the House of Representatives that would ban all abortions after 20 weeks of pregnancy nationwide. In Washington, FSRN's Alice Ollstein has more.
Wisconsin Center for Investigative Journalism spared eviction after governor removes measure from budget
FSRN reported last week that GOP lawmakers in Wisconsin were trying to evict the nonpartisan Wisconsin Center for Investigative Journalism from their home at the University of Wisconsin School of Journalism.  The measure did make it into the state budget passed by the Wisconsin legislature but was vetoed by Governor Scott Walker just before he signed the budget into law yesterday afternoon.  FSRN's Dylan Brogan reports from Madison.
Egypt's military issues 48-hour ultimatum for Morsi and opposition amid rising protests
Today, Egypt's powerful military issued an ultimatum for President Mohamed Morsi to reach an agreement with opposition groups, who have stepped up pressure in recent days with massive protests throughout Egypt's cities.
AP video shows crowds chanting in Cairo's streets and protesters inside the burned out building of the Muslim Brotherhood headquarters that was attacked by groups this morning.
Sunday marked the first year of Morsi's contentious presidency and millions of protesters filled Egypt's cities. Clashes left at least eight dead and scores more injured. Five of Morsi's cabinet ministers announced their resignation today and opposition protesters called on Morsi to step down.
"You're not as big as Egypt, now leave, enough is enough."
"We don't want this man. The oppression we had under Mubarak, we had in one year from this man."
Supporters of President Morsi and the Muslim Brotherhood also rallied in Cairo. One woman, speaking to Al Jazeera, defended the political process.
"For every action there is a reaction. We didn't start these protests, but when someone comes to say, we will topple your president, we will topple your state, we will invalidate your constitution and end stability, I have to have a reaction as I will not allow my country to fall apart and see it go back to chaos."
According to state media, the military said if the 48-hour deadline is not reached it would announce a political "road map" for the future. This announcement by the military has been met with mixed reaction from opposition protesters.
Lina Attalah, managing editor at Egypt Independent told the Real News Network that the opposition is made up of multiple groups with differing interests. Some are from the previous government of Hosni Mubarak and are seeking a return to the military's power, while others are against more military rule and instead are calling for early elections or temporarily handing over power to the head of the Supreme Constitutional Court.
"But the main polarization was in the opposition is basically its stance towards the military. So there is a group who wants to clearly have a military takeover in order to end the rule of the Brotherhood. And these are mostly groups that are [through] the old regime. And then you have the progressive revolutionary groups who do not see any solution in a military takeover but basically a step back for the revolution."
The opposition campaign Tamarod is planning marches tomorrow to convene at the presidential palace in Cairo. They've given Morsi until 5pm Tuesday to step down from power.
Brazil's indigenous groups join nationwide protests, citing attacks on activists and land rights
As protests continue in Brazil, indigenous communities are calling on the government to protect their rights, after a series of killings over land claims in the country.
Indigenous communities in the state of Mato Grosso do Sul are seeking a return of their ancestral land that has been overtaken by cattle ranches, and plantations of soya and sugarcane, often for biofuel. But their activism has led to incidents of violence. Last month, a Guarani man was killed by gunmen. That follows the killing of a Terena Indian in May by police.
For more on the situation, we're joined by Fiona Watson, research director with Survival International, worldwide movement for tribal people's rights.
Major US corporations still refuse to sign safety deal for Bangladesh workers, despite deadly accidents
In New York City, labor union members and activists protested against American corporations which have refused to sign the fire and building safety agreement in Bangladesh. The accord is meant to increase worker safety, and is a response to a series of deadly accidents at factories that produce US-bound clothing, including recent factory fires and this Spring's Rana Plaza building collapse that killed more than 1,100 people. FSRN's Salim Rizvi reports.