Newscast for Tuesday, July 2, 2013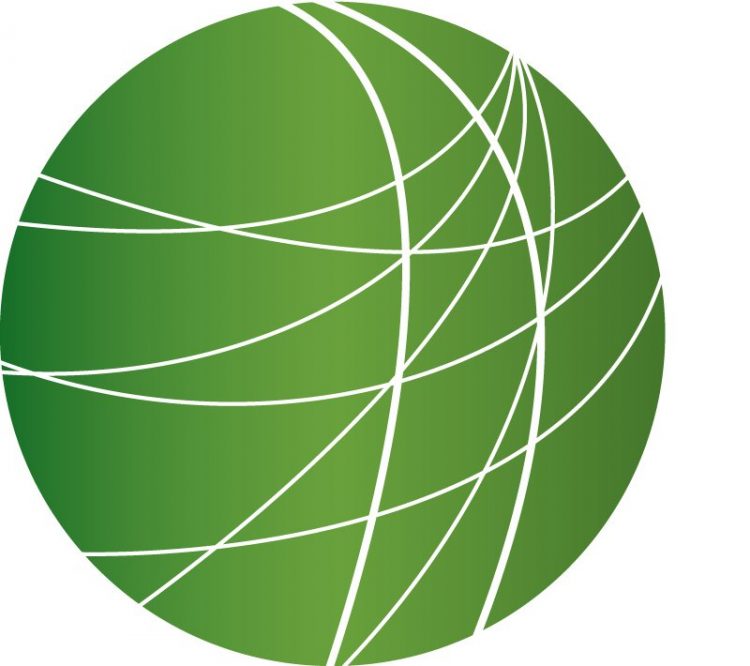 Privacy advocates, lawmakers question government testimony on NSA surveillance programs as more details emerge
BART strike enters second day as unions call for improved safety, better wages
In Egypt, protesters increase pressure on Morsi government as military deadline nears
Women in Gaza, facing restrictions in public activism, find outlet online
HEADLINES
Texas House committee hears public testimony on abortion bill; new bill same as old bill
Hundreds of people are expected at the Texas Capitol tonight, as a House committee in special session holds a hearing on controversial anti-abortion legislation. FSRN's Teddy Wilson has more.
Witnesses will each be given three minutes to testify at the Texas House State Affairs committee at a hearing scheduled to last until midnight.  The committee is considering anti-abortion legislation that's identical to the bill defeated last week by Democratic State Senator Wendy Davis' filibuster and reproductive rights activists protest.  Democratic State Sen. Leticia Van de Putte spoke to a crowd of thousands yesterday outside the Capitol.
"Last week, you stood with Wendy. This week you stand with Texas women. Don't you ever sit down!"
Senator Davis was also there.
"How fitting that it was the people's filibuster that stopped SB5, and put the politicians currently in power on notice."
The bill includes strict regulations that would close down 37 of the states' 42 facilities that provide abortion services. Most are in rural areas. According to Stacy Guidry, a reproductive rights activist with Stand With Texas Women, if enacted the measure would have a harmful effect on women's health around the state. A 30-day special session of the Texas legislature began yesterday and the first floor vote is expected next week. Teddy Wilson, FSRN, Texas.
Residents of Ukrainian village storm police station; demand officer's arrest on gang-rape charges
Protests outside a police station in Ukraine continued today after authorities refused to arrest one of two police officers accused in a gang-rape. Last night, residents of a town south of Kiev stormed the station demanding the officer's detention. Last Wednesday, a 29-year old woman was brutally attacked and sexually assaulted by three men. She identified her attackers; two police officers and a driver. One officer and the driver were arrested and then released. They were re-arrested after public outcry. A  prosecutor and two area police officials have been fired for their inadequate response to the charges. President Viktor Yanukovych, to whom many Ukrainians attribute an increase of corruption and impunity, has now ordered an investigation.
Israeli troops kill Palestinian youth in Hebron; clashes continue
A Palestinian youth died today during clashes with Israeli troops in the West Bank town of Doura. The Israeli military confirmed that soldiers fired on the youth, saying he had climbed onto their jeep. Ghassan Bannourra reports on eyewitness accounts of the incident.
Nineteen-year-old Mo'taz Sharawna was critically injured by a military vehicle and later died of his wounds at a local hospital. Eyewitnesses said that Sharawna climbed onto a military jeep during an invasion targeting his town. Soldiers driving the jeep accelerated, throwing him to the ground and running over him. Clashes followed, and another youth was slightly injured. Dozens more were treated for the effects of tear gas inhalation. Sharawna, a student at a Palestinian security college in Jericho, is the ninth Palestinian to die during West Bank clashes with the Israeli military since the beginning of the year. Ghassan Bannoura, FSRN, Bethlehem.
Zimmerman trial continues; prosecution witness bolsters defense; judge strikes from record
The trial of George Zimmerman, accused of killing an unarmed 17-year-old black youth, continued for the sixth day in  Sanford, Florida. Today, the prosecution called the lead homicide investigator in the case. Detective Chris Serino testified that he believed George Zimmerman when he described his version of what happened the night he shot and killed Trayvon Martin.
Det. Serino:  "Either he was telling the truth. Or he was a complete, um …  pathological liar."
Prosecutor:   "Is there anything else in this case where you got the insight that he might be a pathological liar."
Det. Serino:   "No."
The judge later struck the testimony from the record. Jurors have heard testimony from the friend with whom Trayvon was on the phone at the time of the incident, witnesses who heard someone calling for help, and audio experts as well as the 911-call on which the fatal gunshot is heard. The trial before an all female, predominately white jury is expected to last four to six weeks.
Demands to delay US-EU trade talks grow; political pressure grows for possible Snowden asylum
Europe continues to steam over the latest allegations of American spying on EU officials, amid growing demands to postpone US– EU trade talks slated to begin on Monday. Meanwhile, French political parties on both the left and right are calling for fugitive American whistleblower Edward Snowden to be offered asylum in France. FSRN's Liam Moriarty has more.
Still holed up at an airport in Moscow, Snowden has reportedly requested political asylum from 21 countries, including China, Venezuela and France. In France, Jean-Luc Mélenchon of the Left Party told BFM-TV that Snowden has done France a service.
"It's thanks to him that we know we have been spied on. It is not acceptable that we allow a situation whereby he wanders uncertainly around the planet. He is a defender of freedom."
Marine LePen, head of the far-right National Front, and the Green Party –currently in a coalition with the ruling Socialists – are also calling for France to take Snowden in. For his part, President Francois Hollande has said simply that the French government has not yet received any official request for asylum from Snowden. Liam Moriarty, FSRN, Normandy, France.
American whilsteblower Snowden withdraws Russia asylum request
Snowden has asked 21 countries for political asylum. At least five refused, citing  requirements that the applicant be in their legal territory when the request is made. India and Brazil flat turned him down, and Poland said it would have too if his application had been properly filed.  China hasn't responded.  Bolivia and Venezuela are his likeliest bets. Snowden withdrew his request to  Russia after President Vladimir Putin stipulated yesterday that the former security contractor would have to stop releasing classified information.
FEATURES
Privacy advocates, lawmakers question government testimony on NSA surveillance programs as more details emerge
As more details emerge about the documents leaked by US intelligence analyst Edward Snowden, the Obama Administration is publicly defending the secret spying programs as legal and necessary. But civil liberties and constitutional law experts disagree, saying the surveillance of both US citizens and representatives of foreign governments living in the US violates privacy protections in the Fourth Amendment. The leaked documents have also revealed that testimony administration officials gave to Congress this year about the scope of the surveillance was false. In Washington, FSRN's Alice Ollstein reports.
BART strike enters second day as unions call for improved safety, better wages
Transit workers in the San Francisco Bay area continue day two of a strike, after recent talks broke down.  It's the first strike in more than 15 years, and the Bay Area Rapid Transit System's two largest unions say they're fighting for better wages and improved safety. From KFPA, Aileen Alfrandary reports.
In Egypt, protesters increase pressure on Morsi government as military deadline nears
In Egypt today, both supporters of President Mohammed Morsi and those calling for his ouster rallied in Cairo's streets as a military-imposed deadline to resolve the standoff nears. Sound from the AP. The military has given Morsi until tomorrow to agree on a plan with opposition leaders. Morsi's foreign minister resigned today, following five other high level cabinet resignations in recent days. For more, we're joined by Ghada Talhami, emeritus professor in the department of politics at Lake Forest College. Her books include Palestine and the Egyptian National Identity.
Women in Gaza, facing restrictions in public activism, find outlet online
Palestinian activists in Gaza have been speaking out against a range of issues: the Israeli siege, the treatment of prisoners held in Israeli prisons and the Hamas-led government's recent attempts to implement religious policies. But for women, the freedom to express themselves and engage in political activities is largely limited. In the conservative, male-dominated society it can be challenging  for women to take their voices to the street, but through social media they are finding other means. FSRN's Lena Odgaard reports from Gaza.