Newscast for Monday, July 15, 2013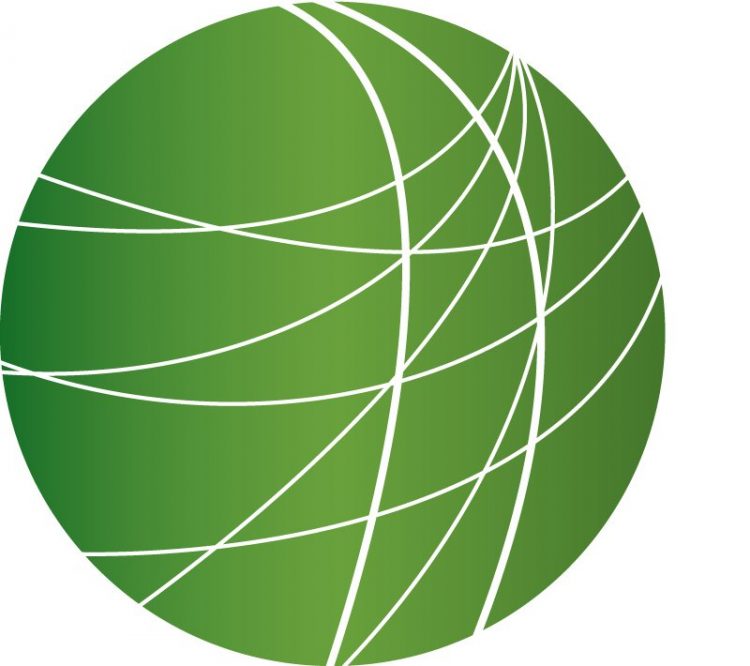 Thousands rally to protest not-guilty verdict in Zimmerman trial as DOJ reopens investigation into killing
Oscar Grant family, supporters gather in Oakland for premier of "Fruitvale Station"
Pennsylvania court hears challenge to controversial voter ID law
After criticism for spying on journalists, Obama Administration reveals new approach to leaks
HEADLINES
Hundreds of civilians trapped in mosque near Damascus; thousands more trapped in Homs
In Syria today, about 200 civilians remained trapped in a mosque while fighting continued unabated outside. It's unclear if they sought safety at the mosque or were already there praying when the fighting broke out.  The Local Co-ordination Committees say most of those trapped are women and children.  The Syrian National Coalition has appealed to the United Nations to pressure President Bashar al Assad to allow those trapped to escape. The United Nations is also concerned about civilian safety. UN Emergency Relief Coordinator Valerie Amos has called on all parties to allow safe passage for the approximately 2500 people trapped in Homs, and to provide a pathway for humanitarian aid to enter the city.
Thousands still waiting to vote as polls set to close in  Zimbabwe special election
In Zimbabwe,  two-day early voting began yesterday, but thousands of people weren't able to vote because polling stations didn't have enough ballots.  FSRN's Garikai Chaunza is in the capital, Harare, and  is monitoring the special early voting  during which security forces  scheduled for duty on election day are allowed to cast their ballot.

Early voting ends today, amid concerns that thousands might lose out on voting because of the snail's pace of the process. On Sunday, angry members of the security forces at one polling station in Harare smashed windows in a  electoral stampede. Frustrated voters would not respond to FSRN'S questions because they are not allowed to talk to the media without permission from their superiors.
The Zimbabwe Electoral Commission  is on record saying they are ready for the national election due on July 31st, but they admitted having failed to prepare for the special ballot. Joyce Letitia Kazembe is the ZEC deputy chairperson. "I wish to advise that the printing of ballot papers delayed even beyond our own expectations. We must confess that we underestimated that particular task."
In two weeks, six million registered voters are expected to cast ballots nationwide. Many here wonder if election officials, having failed to adequately prepare for just under 90, 000 voters in the special election, can possibly, be ready  to hold a national election of six million people come July 31st. Garikai Chaunza FSRN Harare.
Greenpeace activists occupy French nuclear power plant
Nearly 30 Greenpeace activists broke into a nuclear power plant in southern France just before dawn today. They hung banners and projected messages on the darkened building calling on President Francois Hollande to keep last year's campaign promise to dramatically reduce France's dependence on nuclear power. FSRN's Liam Moriarty has more.
The Tricastin facility, located about 95 miles north of Marseilles, is France's third-oldest nuclear plant, and Greenpeace calls it one of the five most dangerous in the country. The group was inside the plant for more than three hours  before police moved in to make arrests.  A few hours later, all 29 activists had been removed.
Greenpeace spokesperson Sophia Majnoni says the action was meant to remind President Hollande he's done little toward cutting the share of France's electricity that comes from nuclear from 75 percent to 50 percent.
"He has to be more courageous. He has to fight against the nuclear lobby and he has to announce more nuclear reactor closures if he wants to keep his commitment."
This is the latest of several times in the last couple of years that Greenpeace  has broken into nuclear facilities to dramatize what they say are the security and safety risks of France's heavy reliance on nuclear power. In one action last year, an activist in a hang glider flew over a plant and dropped a smoke bomb to highlight the plant's vulnerability to terrorist attack. Liam Moriarty, FSRN, Normandy, France.
India expands nuclear power with new plant
Despite widespread public opposition, a new nuclear power station in India went online over the weekend. Shuriah Niazi has more.
The Kudankulam Nuclear Power Plant is expected to start producing power in the next two to three weeks. The plant reached "criticality," or the point at which neutrons are balanced, on Saturday night. But an environmental group, Friends of the Earth, has  filed a fresh petition in the high court in Madras. They asked the court to order a review to ensure that all court-ordered safety measures have been implemented. The petition is expected to be heard on Tuesday.
The People's Movement Against Nuclear Energy, which has long fought this this plant  organized protests in villages in the area over the weekend. They say that the government forged ahead with the nuclear plant to shut down the public outcry. The Kudankulam plant is the first 1000 MW pressurized water reactor in the country and is expected to provide electricity to the southern Indian states of Tamil Nadu, Karnataka, Kerala and Pondicherry. Shuriah Niazi, FSRN, Bhopal. Officials in India say 6000 people died in Uttarkhand floods last month.
6000 people still missing and presumed dead in India after June floods
In other news from India, officials announced today that almost 6000 people are still missing after devastating floods in the northern state of  Uttarakhand. The state's  Chief Minister, Vijay Bahuguna, said that the government will not require proof of death, but rather will provide financial relief to families who report that a  member is presumed dead.  In June,  record rainfall resulted in landslides and cresting rivers while tens of thousands of Hindu pilgrims were traveling to sacred sites in the region.
Georgia set to execute intellectually disabled Warren Hill
Unless the US Supreme Court intervenes with a last minute reprieve, Georgia prison authorities will execute Warren Hill at 7 PM Eastern Daylight Time.  According to all the government doctors who have examined him, Hill is intellectually disabled and therefore protected from execution by the Eighth Amendment.  Hill's lawyers filed a last minute appeal on Friday, challenging the state's Lethal Injection Secrecy Act because it allows the state to hide its source for the drugs it uses to kill inmates.
FEATURES
Thousands rally to protest not-guilty verdict in Zimmerman trial as DOJ reopens investigation into killing
As outrage grows over the not-guilty verdict in the George Zimmerman trial, the US Department of Justice said it will restart an investigation into the killing and could possibly bring hate crime charges against Zimmerman for the shooting death of unarmed 17-year-old Trayvon Martin. Speaking today in Washington, Attorney General Eric Holder said the investigation is ongoing.
"We are resolved, as you are, to combat violence involving or directed at young people, to prevent future tragedies and to deal with the underlying attitudes, mistaken beliefs and stereotypes that serve as the basis for these too common incidents.  And we will never stop working to ensure that – in every case, in every circumstance, and in every community – justice must be done."
After the not-guilty verdict was announced over the weekend by the nearly all-white jury, thousands demonstrated across the country, from New York to Baltimore to San Francisco. The rallies were multicultural and largely peaceful, though in Los Angeles where demonstrators briefly shut down part of a freeway, riot police shot at groups of protesters with rubber bullets and bean bags and a handful of people were arrested, according to local media. In Florida, residents also gathered in Tampa and St. Petersburg. FSRN's Sean Kinane attended those rallies and files this report.
Oscar Grant family, supporters gather in Oakland for premier of "Fruitvale Station"
The not-guilty verdict in the George Zimmerman murder trial came one day after the release of a feature film that tells the story of another killing of an unarmed black youth, Oscar Grant. Hundreds of people showed up at Grand Lake Theater in Oakland, California on Friday night for the opening of Fruitvale Station. The film, directed by Ryan Coogler, walks viewers through the final 48 hours of Grant's life. The 22-year-old was shot New Year's Eve morning in 2009 at Fruitvale Station by Bay Area Rapid Transit police officer Johannes Mehserle. Mehserle was later sentenced to two years in prison for involuntary manslaughter and served a total of eleven months behind bars. FSRN's Sharon Sobotta was at opening night and brings you these reactions.
That's Cephus Johnson, the uncle of Oscar Grant, Nigel Brison, one of the men who was with Grant at Fruitvale station the night he was shot, Kevin Spicer, Matt Weldon, Morgan Hanson, Kenneth Donoval, Jack Brison, and lastly Anthony Jones, the first cousin of Oscar Grant.  Fruitvale Station is now showing in New York City, Los Angeles, and in San Francisco, Berkeley and Oakland, California; and on July 19 it will open in select theaters across the United States.
Pennsylvania court hears challenge to controversial voter ID law
Today in Pennsylvania, a state court begins a trial to hear a challenge to a controversial voter ID law that would be the most restrictive in the country if allowed to go into effect.
The law has been blocked by a state judge twice because of concern that it would disenfranchise the elderly, youth and people of color. The law was passed in 2012 without a single Democratic vote in the state legislature. As in other states, Republicans had said that it would fight voter fraud but across the country there is scant evidence that voter fraud exists. And that year, the state's Republican House majority leader Mike Turzai sparked controversy when he said the law would help ensure that then-presidential candidate Mitt Romney would win the state.
For more, we're joined by John Jordan director of civic engagement NAACP in Pennsylvania, his group is one of the plaintiffs in the case.
After criticism for spying on journalists, Obama Administration reveals new approach to leaks
Following an outcry over revelations the Justice Department monitored the phone lines of the Associated Press and criminally charged a Fox News journalist, the Obama Administration approved new guidelines late Friday for how the agency responds to media outlets covering leaked information. FSRN's Washington correspondent Alice Ollstein spoke with Josh Stearns from the organization Free Press about what's in these new policies and what still needs to be done to protect reporters. Sterns began by explaining the new Justice Department guidelines, which are not legally binding laws.