Newscast for Tuesday, July 16, 2013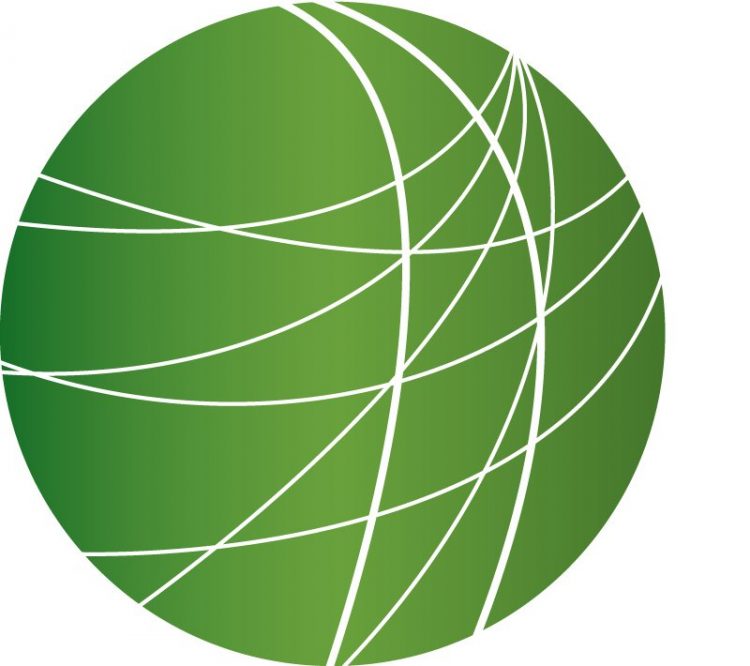 Senate moves forward vote on Cordray to head Consumer Protection Bureau
Prisoner advocates call for end to solitary confinement for New Jersey juveniles
Protests in response to Zimmerman acquittal continue as calls for federal charges rise
In fight to prevent closure of Brooklyn hospital, patients cite loss of vital health services
HEADLINES
Federal judge hears arguments against Chicago school closings
A federal judge in Chicago is hearing arguments in two cases today that seek to either delay or completely block the city's plan to close dozens of local schools. The city says they need to close the schools because of declining enrollment and growing budget deficits.  One case claims that the closures violate the American with Disabilities Act by not providing an orderly closing plan for students with special needs. The second case claims racial discrimination, saying more students of color are affected by the move. Chicago Teachers Union spokesperson Jackson Potter told WLS-TV that the union supports both cases.
"We think that this is such a mess, it's going to do such harm that is disproportionately impacting the students who are the most vulnerable in our system that we have to stop it all together. The parents say enough's enough. You can't disrupt the education of our children. You wouldn't do it on the North Side, you wouldn't do it in affluent areas and you shouldn't to it to us."
Despite Chicago's budget woes, a $55 million dollar city-funded basketball arena is still in the works. The school closing trial is expected to last through Friday.
EU says many agreements with Israel cannot include the Occupied Territories
The European Union says that many future agreements between its member states and Israel must exclude the Occupied Territories. Lena Odgaard reports.
The EU has issued a formal notice specifying that cooperation agreements between Israel and any of the 28 European Union member states must guarantee that they exclude Israeli settlements in the West Bank, East Jerusalem and Golan Heights. The notice forbids grants, prizes and funding to benefit any person or organization in the settlements. In an official statement, the EU said the move is intended to "make a distinction between the state of Israel and the Occupied Territories when it comes to EU support." It added that the guidelines are not new, but clarify that the EU doesn't recognize Israeli sovereignty in the occupied territories. The notice covers the areas of economics, science, culture, sports and academia. However it does not include the trade of produce or products from the settlements. Speaking on Israeli TV, Israeli Prime Minister, Benjamin Netanyahu, said he will not allow the EU to dictate its borders and will not permit the hundreds of thousands of Israeli citizens in Judea, Samaria, Golan and the capital of Jerusalem, to be harmed. Lena Odgaard, FSRN.
More violence in Cairo; seven dead, hundreds hurt, hundreds more arrested
At least seven more people died overnight during demonstrations in Cairo. More than 250 were hurt and about 400  arrested. After days of relative calm, the violence renewed when police fired tear gas and bird shot at supporters of former President Mohamed Morsi  who had  set up roadblocks on a major street in the heart of the city.  The clashes came hours after the Deputy US Secretary of State William Burns met with Egyptian generals, interim leader President Adli Mansour and other officials installed by the military.   Burns urged the military-led government to avoid political arrests called for reconciliation. Over the weekend, the current government froze the assets of more than a dozen senior Muslim Brotherhood leaders, allies of the ousted president.
Gay marriage in UK headed for royal approval
In the UK,  a bill that would legalize gay marriage is quickly making its way to the Queen for her formal approval. Roxanne Escobales reports from London.
The Marriage (Same Sex Couples) Bill is widely expected to sail through the House of Commons this evening where MPs will consider only the changes made to the bill by the Lords. In its current form, same-sex couples will be able to get married beginning next year. But religious organizations will be exempt from performing gay marriage ceremonies should they wish. During Monday's debate,  Labour peer, Lord Alli, who is gay , told the house it was "truly humbling" to have played a role in passing the law. The measure is expected to be rubber stamped and in front of the queen for royal assent by Thursday. Roxanne Escobales, FSRN, London.
Officials in India say 6000 still missing after June floods now presumed dead
Officials in India say that nearly 6000 are still missing weeks after devastating floods in one of India's northernmost states. Shuriah Niazi reports.
State officials say that the almost 6000 people who remain untraced will now be presumed dead. More than 500 people had previously been declared dead. The state government will provide financial assistance  to the families of those presumed dead. If a missing person returns home, the compensation must be re-paid. In June, record rainfall resulted in landslides and cresting rivers while tens of thousands of Hindu pilgrims were traveling to sacred sites in the region. Authorities believe that thousands are still buried under the rubble across the Uttarakhand Valley, where inclement weather is making relief and rehabilitation work more difficult. Shuriah Niazi, FSRN, Bhopal.
Georgia judge grants last minute execution stay hours before Warren Hill is set to die
A Georgia court granted a last minute stay of execution yesterday for Warren Hill. Georgia Superior Court Judge Gail Tusan will hear arguments Thursday on Hill's claim that a law that allows the state to shield the identity of the pharmaceutical company that manufactures the execution drugs is unconstitutional. This is the third last minute reprieve for Hill, whose IQ of 70 qualifies as intellectually disabled. The warrant for Hill's execution expires on Saturday.
FEATURES
Senate moves forward vote on Cordray to head Consumer Protection Bureau
The US Senate advanced the confirmation of Richard Cordray to lead the Consumer Financial Protection Bureau today, pending a final vote. Republicans had previously filibustered his nomination multiple times over opposition to the funding  and mission of the agency, which was formed after the 2008 financial meltdown to better regulate Wall Street. As the Senate postpones plans to reform the filibuster rules, which have allowed Republicans to block many of President Obama's nominees and key laws, the fate of the empty seats on the National Labor Relations Board is not yet known. On Capitol Hill, FSRN's Alice Ollstein reports.

Prisoner advocates call for end to solitary confinement for New Jersey juveniles
The hunger strike by California prisoners continues in its second week, as inmates raise concern about conditions and treatment, including the use of solitary confinement as punishment. That's also a concern raised by advocates in New Jersey, who are calling on the state to end solitary confinement for juveniles. Nine advocacy groups submitted a petition to the state's Juvenile Justice Commission and representatives met with Executive Director Kevin Brown Monday. They're urging Brown to adopt new regulations in the state's treatment of more than 850 juvenile inmates in the system. For more, we're joined by Alexander Shalom, Policy Counsel with the ACLU, New Jersey. In a response to FSRN's questions, the New Jersey Juvenile Justice Commission confirmed that it met with the ACLU Monday to discuss its policies. It also said that the Commission limits its use of confinement to five days and, in addition to discipline, residents may be put on room restriction status for medical reasons, for their own protection or for the protection of others.
Protests in response to Zimmerman acquittal continue as calls for federal charges rise
Rallies continue in response to the acquittal of George Zimmerman for the killing of unarmed 17-year-old Trayvon Martin. In Tallahassee, Florida today protesters occupied Governor Rick Scott's office to demand a special legislative session to address the state's Stand Your Ground gun law. A video posted online shows protesters in the office, chanting and holding signs that read "The State is Ours." Civil rights leaders said today they are planning nationwide protests to take place in front of federal buildings in 100 cities this Saturday. The NAACP says its petition to the Justice Department seeking federal charges  has now reached one million signatures. On Monday, rallies took place in Atlanta and New York. More than 200 gathered in front of the Freedom Fountain in  Kansas City, Missouri. Hundreds wore hoodies and marched in downtown Chicago, including the cousin of Emmett Till, who described Martin's shooting to the Chicago Sun Times as "an approved killing" similar to that of her cousin's in 1955 that helped ignite the civil rights movement. In California, more than a dozen were arrested in Los Angeles for failing to disperse after separating from a peaceful protest in the Crenshaw district. FSRN's Sharon Sobotta was at the rally in Oakland where protesters continued a call for justice.
In fight to prevent closure of Brooklyn hospital, patients cite loss of vital health services
Patients and caregivers fighting to save a long-standing Brooklyn hospital from closure say they want to prevent attempts to scale back health services in the city and infuse the state's healthcare network with private money. They rallied outside a meeting held by the SUNY Downstate Council Monday which discussed plans for cuts and "significant workforce reductions" across the University's urban care network. FSRN's Peter Rugh has more.